Riot Games pushes Arcane release date to 2021 due to COVID-19
Riot Games has various projects planned for release this year, but unfortunately Arcane is no longer one of them. It had originally scheduled this new animated series for a 2020 release. Now, though, it won't officially come out until next year. This is in part due to the COVID-19 pandemic, as the company has prioritized its employees' safety over their work. The Head of Creative Development at Riot Games, Greg "Ghostwalker" Street, shared the disappointing news along with more details on what Riot is planning to do next.
To view this video please enable JavaScript, and consider upgrading to a web browser thatsupports HTML5 video
descriptions off

, selected
captions and subtitles off

, selected
This is a modal window.
Beginning of dialog window. Escape will cancel and close the window.
End of dialog window.
The blog post started off with a somber introduction. "Our revised plan is to release Arcane in 2021, so stay tuned to our channels for more specific updates as we get closer." The animated series, originally unveiled in October 2019, teased a storyline revolving the origins of two League of Legends champions.
Additionally, Ghostwcrawler stated the environment doesn't do any favors for the creativity within the team. Although employees are working from home, it's not the same as if they were sharing ideas in person. Because of this, Arcane developers have found it difficult to produce and work on the series to perfection. "Combine these issues, along with the technical difficulties of production at the international scale, and the problem becomes a lot bigger."
An update from @Ghostcrawler on our first animated series Arcane. https://riot.com/30xlOtJ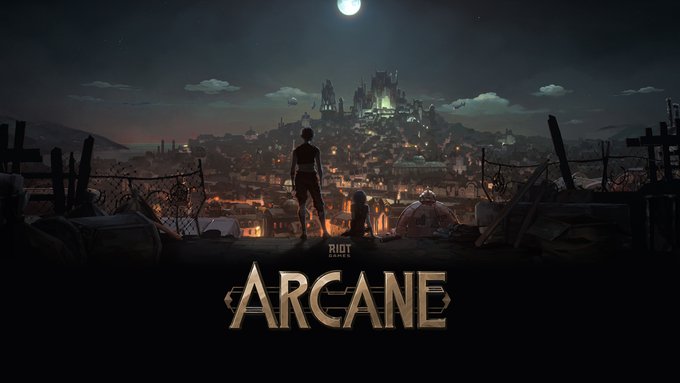 Fans continue to wait
Of course, fans are disappointed with the news. Still, the support on Twitter seems understanding of the situation. After all, Riot is hardly the only organization to have delayed events due to COVID-19. There's no telling when workspaces will return to their normal routine, as the pandemic is still hitting several states.
Overall, Riot Games has produced some pretty big projects, despite the pandemic going on. It has released Valorant and Legends of Runeterra, along with rework projects for League of Legends. Additionally, Ghostcrawler hopes to provide fans with Arcane teasers before the end of the year.
can you guys give us at least some more couple of scenes with a new trailer so we can be fed till 2021?

or concept art, anything tbh


No promises but we will try to give you some kind of look before 2021
but where iwill it drop? youtube? netflix? Disney+?

No announcement on that yet. We are picky partners because we aren't willing to give up much creative control and have to make sure any distributor can reach a global audience.
Source: Read Full Article