2020 Claims Another Victim: Farmville Is Shutting Down
Is nothing sacred in 2020? We've got massive wildfires, a global pandemic, economic mayhem, and what will most likely be the most contested election in American history, and now this. Farmville is on its last legs and will shut down by the end of the year.
The news comes straight from Zynga who recently updated their support page for Farmville to break the bad news. "Following an incredible 11 years since its initial launch back in 2009, we are officially announcing the closure of the original Farmville game on Facebook," wrote Zynga. "As previously stated, Adobe will stop distributing and updating Flash Player for all web browsers, and Facebook will stop supporting Flash games on the platform completely after December 31st, 2020. FarmVille will therefore be directly affected as a result of this.
Because Adobe Flash support will cease by the end of the year, so too will Farmville.
Farmville gained immense popularity in 2010, peaking at 83.76 million monthly active users. After 2011, the game plummeted in popularity as new Facebook and casual games flooded the market, but Farmville remained an immense figure that not only gave Zynga a ton of cash but also inspired many other casual browser and even mobile games.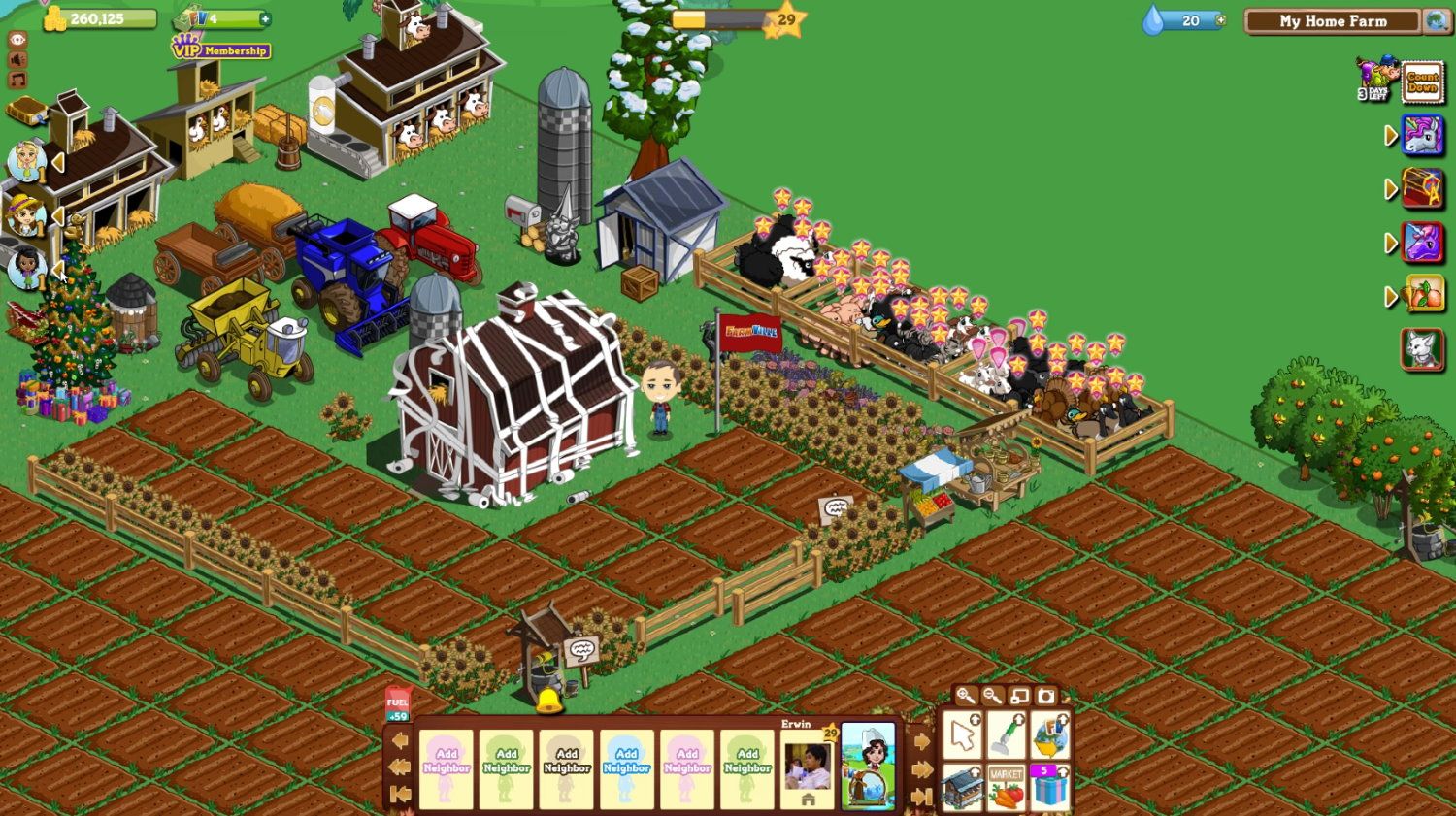 You can still play Farmville on Facebook up until December 31, but you won't be able to make in-app purchases after November 17. After that, the in-game payment system will be turned off. Zynga recommends that all players use up their remaining credits before November 17 as no refunds will be provided.
Zynga is also working on a fun in-game activity to send Farmville off in style. No word on what that activity will be, but stay tuned for updates.
As for 2021, there are still plenty of other Farmville games that don't use Adobe Flash, including Farmville 2: Tropic Escape, Farmville 2: Country Escape, and the upcoming mobile release of Farmville 3. See? Plenty of farming left to do for those who can rip themselves away from Facebook for two seconds.
Source: Read Full Article