7 Gaming Figures And Collectibles We Can't Resist This Summer
There's nothing nerdier than a table full of action figures. And let's be real — we love to see it. Figurines and other collectibles have come a long way through the decades, and gaming-related merchandise makes up a large percentage of the industry. Fans flock to snatch Pikachu and Commander Shepard figures just as swiftly as anyone would rush to buy Batman and Goku. (And heck, Batman and Goku are arguably just as fit to represent video games as they are comics and anime.)
With so much cool stuff in production at any given time, it can be tough to keep track of the latest premium video game swag. From painstakingly detailed figures to more decorative trinkets, this summer's seen a surge in hot toys. Let's check out the best of the best.
Cuphead: Mugman From 1000 Toys
It's always a special moment when folks first realize why Cuphead, the titular hero of Studio MDHR's challenging run-and-gun video game, is called Cuphead. Hint: his head is akin to a cup. And that's really the best way to begin explaining to a person what Cuphead is — a nonstop impassioned nod to the golden age of American animation. Everything is hand-drawn, an impressive feat for any game, but especially eye-opening in one that's this fast-paced.
Mugman is Cuphead's brother. His name is equally easy to deduce. What you're buying here is an action figure of a cartoon hero with an open skull and a straw sticking out of it. You're not only representing a great game with this, but you're also doing a fantastic job of startling your in-laws.
Get it on Amazon here!
Destiny 2: Lord Shaxx Helmet Replica From Numskull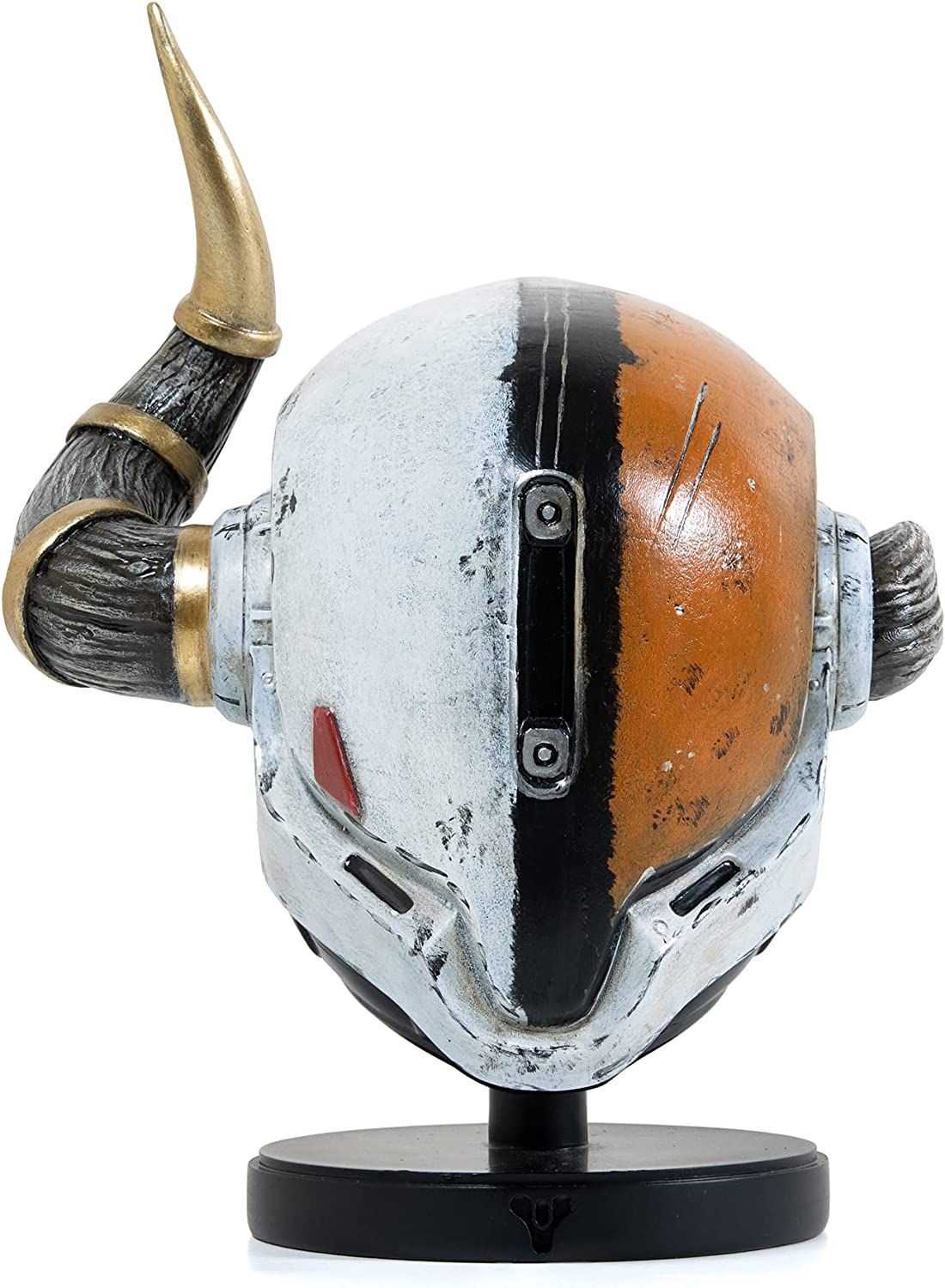 Within the wide world of video game merchandise collecting, there exists a subset of the population who own helmet after helmet of their beloved heroes and villains. These aren't figurine-sized hats, mind you. They're full-sized or at least scaled appropriately enough to impress us into thinking it to be the case.
Destiny 2's Lord Shaxx helmet, with its soft white side and harsher brownish tan, eschews some of that size in favor of even greater detail. "Bold, proud, and fierce are the words that could best describe Lord Shaxx," claims this item's description, and plenty of Destiny-loving Guardians here, in reality, will concur with that sentiment assessment. Hang this helmet up with pride.
Get it on Amazon here!
Final Fantasy 7 Remake: Yuffie Kisaragi From Play Arts Kai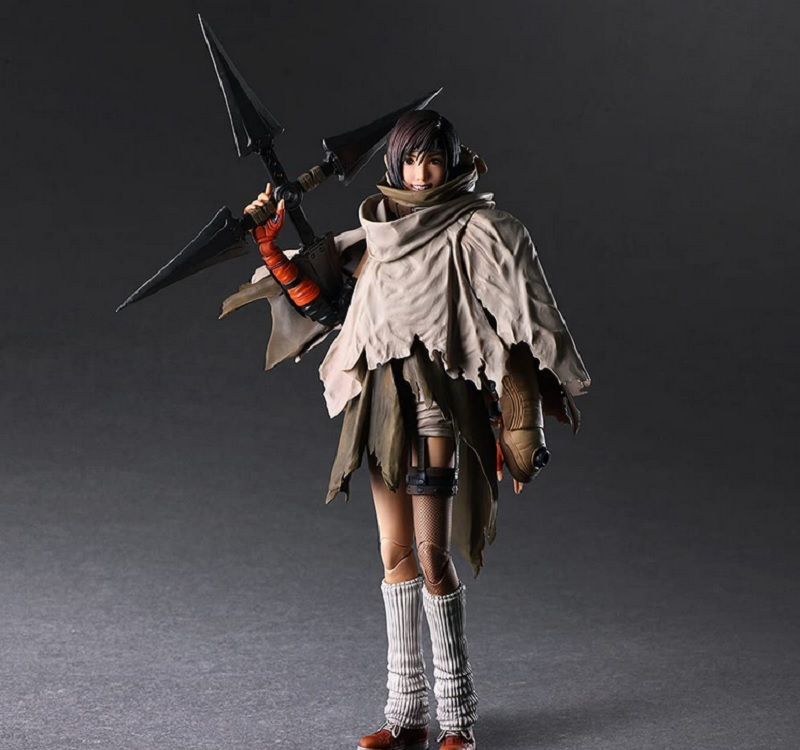 Smart, spunky, clumsy, cranky, funny, and frankly outrageous, ninja-in-training Yuffie Kisaragi has long been treasured as a brilliantly absurd character in a video game that's bursting with brilliant absurdity. Her debut appearance in the Final Fantasy 7 Remake canon occurred sooner than anticipated courtesy of the Intergrade version's two-chapter DLC storyline, and the girl's not lost her strange rhythm one bit.
Square Enix's Play Arts Kai line of figurines are perennially popular, but predictably expensive as well. Yuffie's no exception — it's only natural the gal would demand every Gil for this transaction — but Final Fantasy collectors are notoriously rabid, and many of us will throw our money down here. With realistic joint adjustments and a Moogle cap and shuriken that can be attached and detached at will, the potential poses here range from battle-ready to appropriately quirky.
Get it on Amazon here!
Luigi's Mansion 3: Luigi And Polterpup From Dark Horse Comics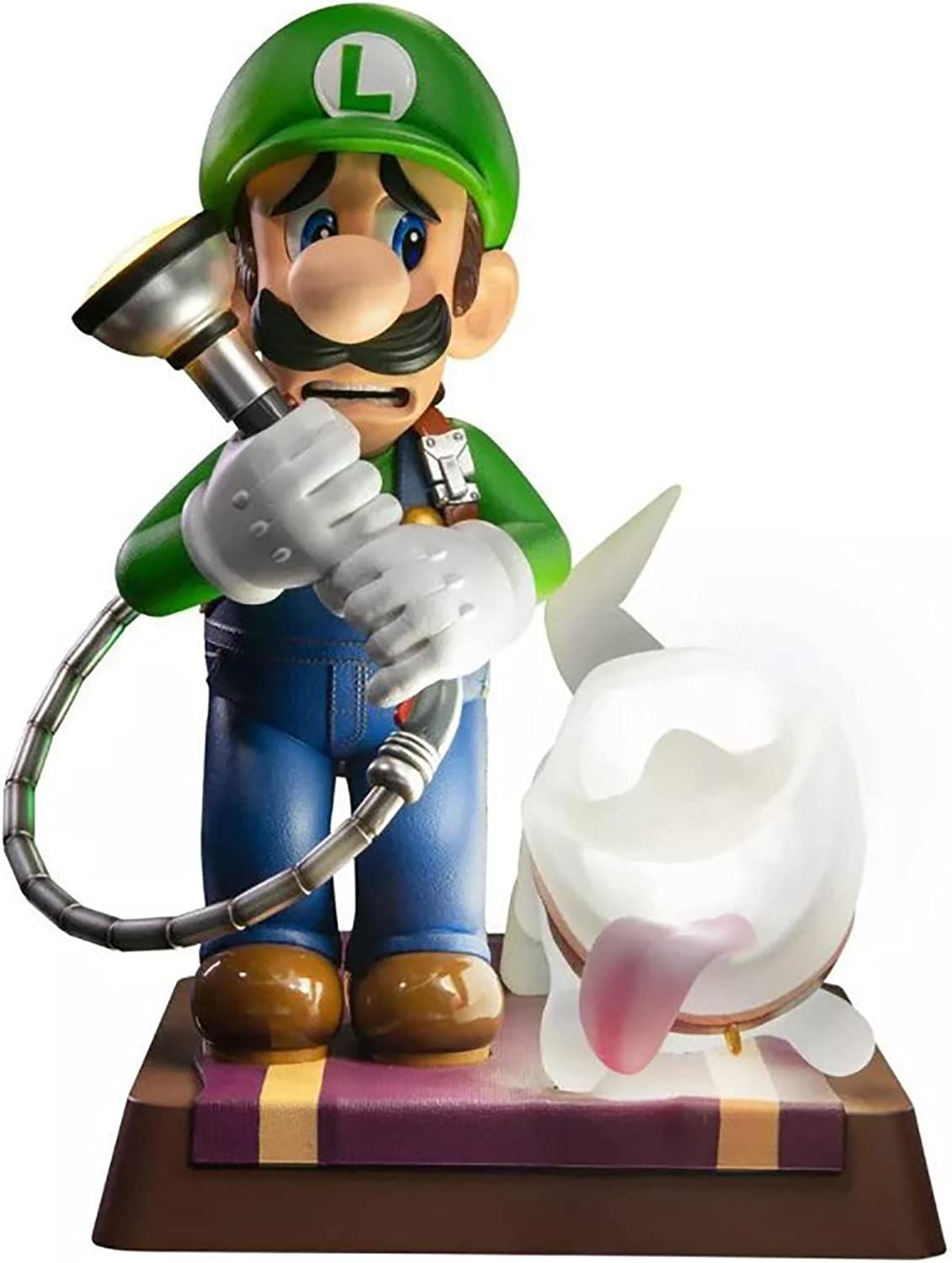 We know, we know. Nothing says summer quite like a traditional Halloween game. But it's not our fault Dark Horse is hitting it big with a wonderful representation of Luigi in his element. Luigi's element, of course, is pure terror. He's joined here by Polterpup, though that doesn't seem to give him much solace.
The highlight of this piece, and we mean that literally, is that both Polterpup and Luigi's trusty Poltergust G-00 feature bright LED functions. Glow-in-the-dark, you say? What better way to commemorate the best video game about a bumbling hero in a creepy-crawly haunted hotel than this?
Get it on Amazon here!
Halo Infinite: Master Chief With Grappleshot From Dark Horse Comics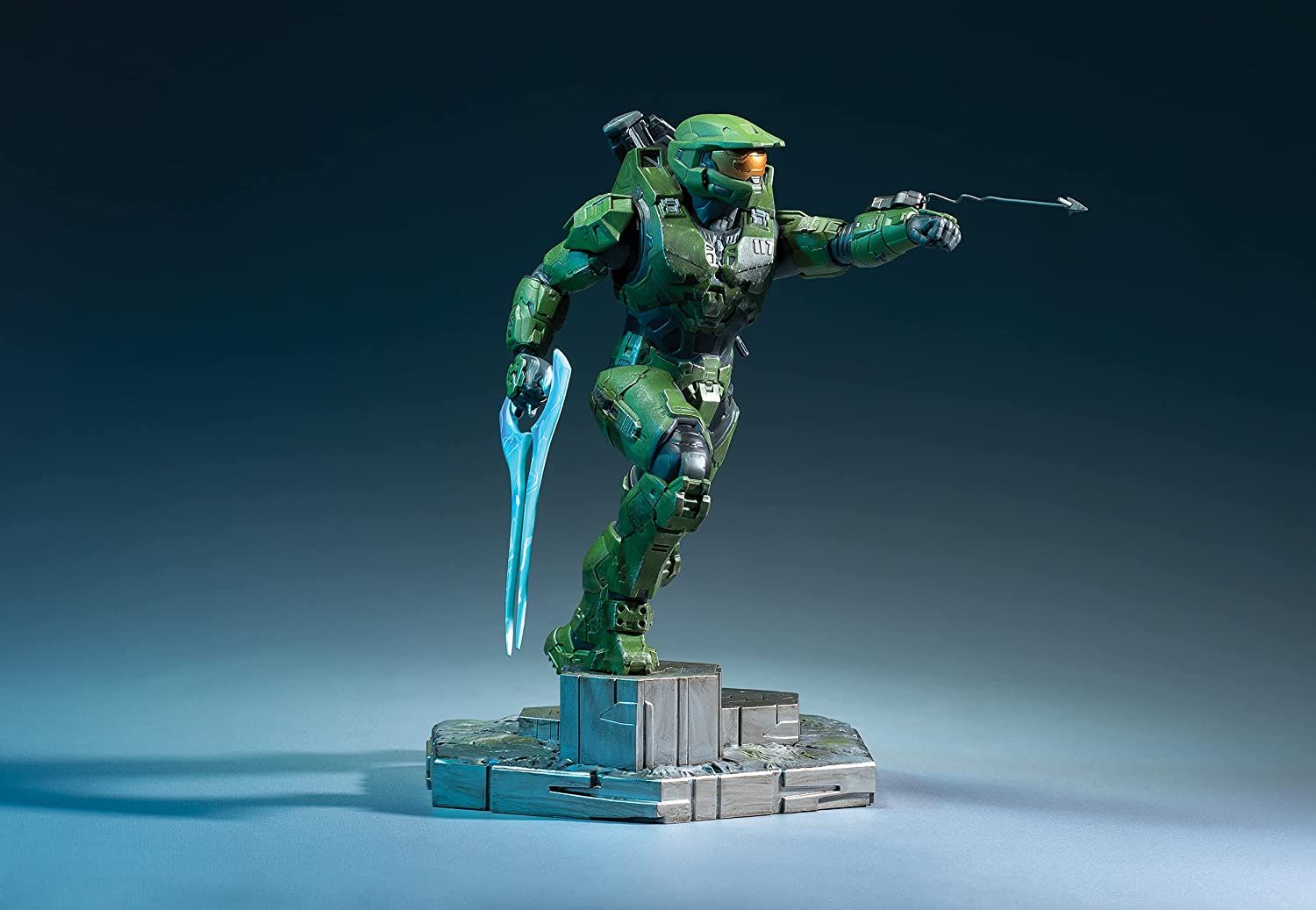 Dark Horse Comics cracks our list not once, but twice. It's clearly putting out some good work in the gaming figurine scene lately, as evidenced by this Master Chief statue. It's one thing to tote Halo's long-running protagonist around in figure form. But to have him holding out his arm with a Grappleshot mid-fire is such a distinct nod to one of Halo Infinite's breakout features.
But the main marketing pose is just one of many ways to set Master Chief down upon your tabletop. He comes loaded with not just the Energy Sword seen above, but an M40 Assault Rifle as well, and you can recreate numerous post-combat stances from Halo Infinite's multiplayer or just settle for good old-fashioned guns-blazing for a more center-of-the-action vibe.
Get it on Amazon here!
Persona 5: Joker From Good Smile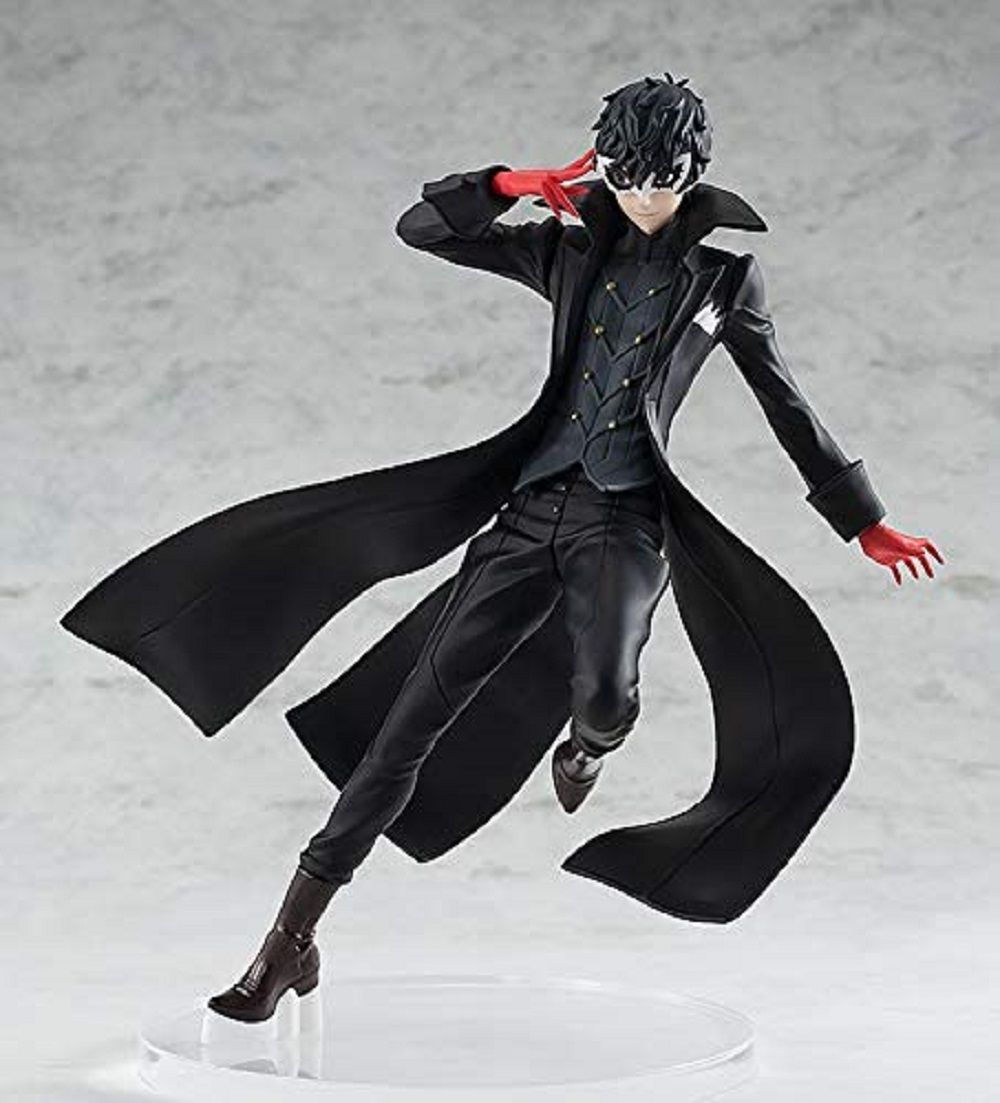 Admittedly, it's hard to go wrong with a cast as stylish as Persona 5's. Everyone brings their fashion game to this role-playing game, especially when they're decked out for dungeon-diving with cool masks and generous amounts of leather. No one's more eye-catching than team leader Joker, and Good Smile ensures his fine form downsizes perfectly into a seven-inch depiction.
You'll have to wait until the tail end of November if you want to bring home this PVC-built prize, but with Persona 5 Royal coming to — deep breath — PS5, Xbox Series X|S, Xbox One, Nintendo Switch, and PC this October, there's no better time to decorate with Ren Amamiya's daring smile.
Get it on Amazon here!
PlayStation 5: Button Icons Lamp From Paladone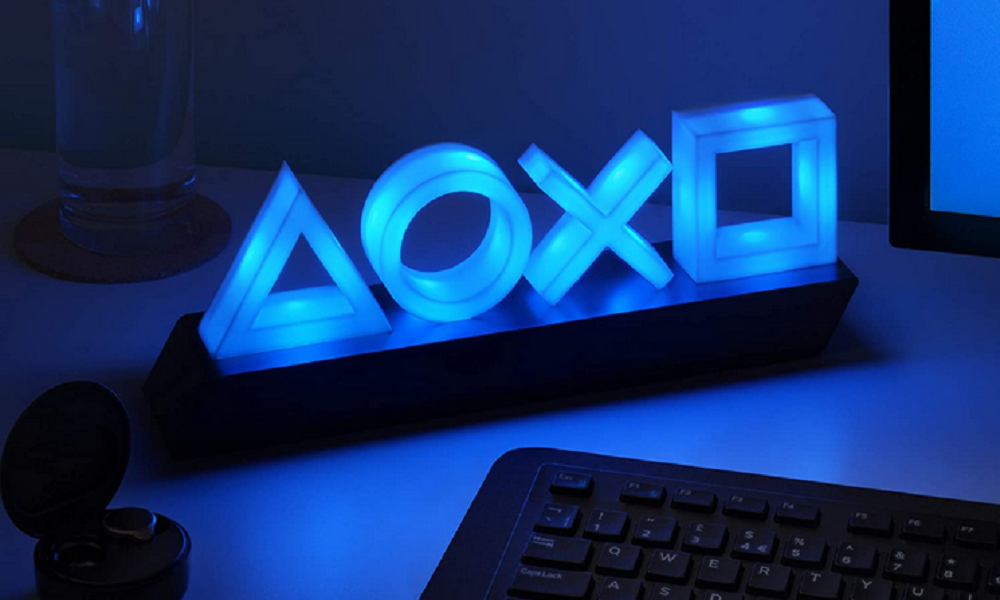 If Luigi's not enough to light your night, surely any PlayStation fan will be satisfied with a 12-inch wide and four-inch high glowing blue lamp featuring quite possibly the strangest set of action buttons any major console manufacturer has chosen in decades. Seriously, think about it. A triangle, a circle, a square, and a cross? We don't bat an eye these days, but it must have been a tough pitch back in 1994.
It just so happens, however, that the legendary button combo makes for a striking way to accentuate one's nighttime living room with stunning sapphire. Plop this lamp down beside your PlayStation 5 for a long night binging Demon's Souls, Marvel's Spider-Man, or Horizon Forbidden West for the ultimate Sony beat.
Get it on Amazon here!
We hope you like the items we recommend and discuss! TheGamer has affiliate and sponsored partnerships, so we receive a share of the revenue from some of your purchases. This won't affect the price you pay and helps us offer the best product recommendations.
Source: Read Full Article