A Genshin Impact Fan Created A Stunning Replica Of Venti's Lyre
Perhaps if cosplay is your thing, you'll be happy to see that someone out there is crafty enough to drum up Venti's wooden Lyre from Genshin Impact. The replica is made from real walnut wood and you can even play a tune on it.
Over on Reddit, thelightomelette made it to the front page of the Genshin Impact subreddit due to their stunning creativity. According to the fan, the lyre's accents are 3D printed and the gem is made from resin. They have everything there to complete Venti's signature musical weapon.
It looks like they chronicled much of the process on Instagram, and Venti's little lyre started its humble beginnings just as a cardboard prototype. The artist moved onto laser cutting the wood, noting it was their first stab at creating an instrument, "I'm not ready for AR50, I have exactly 0 exp books and no ascension mats." Okay, but we disagree, this looks amazing.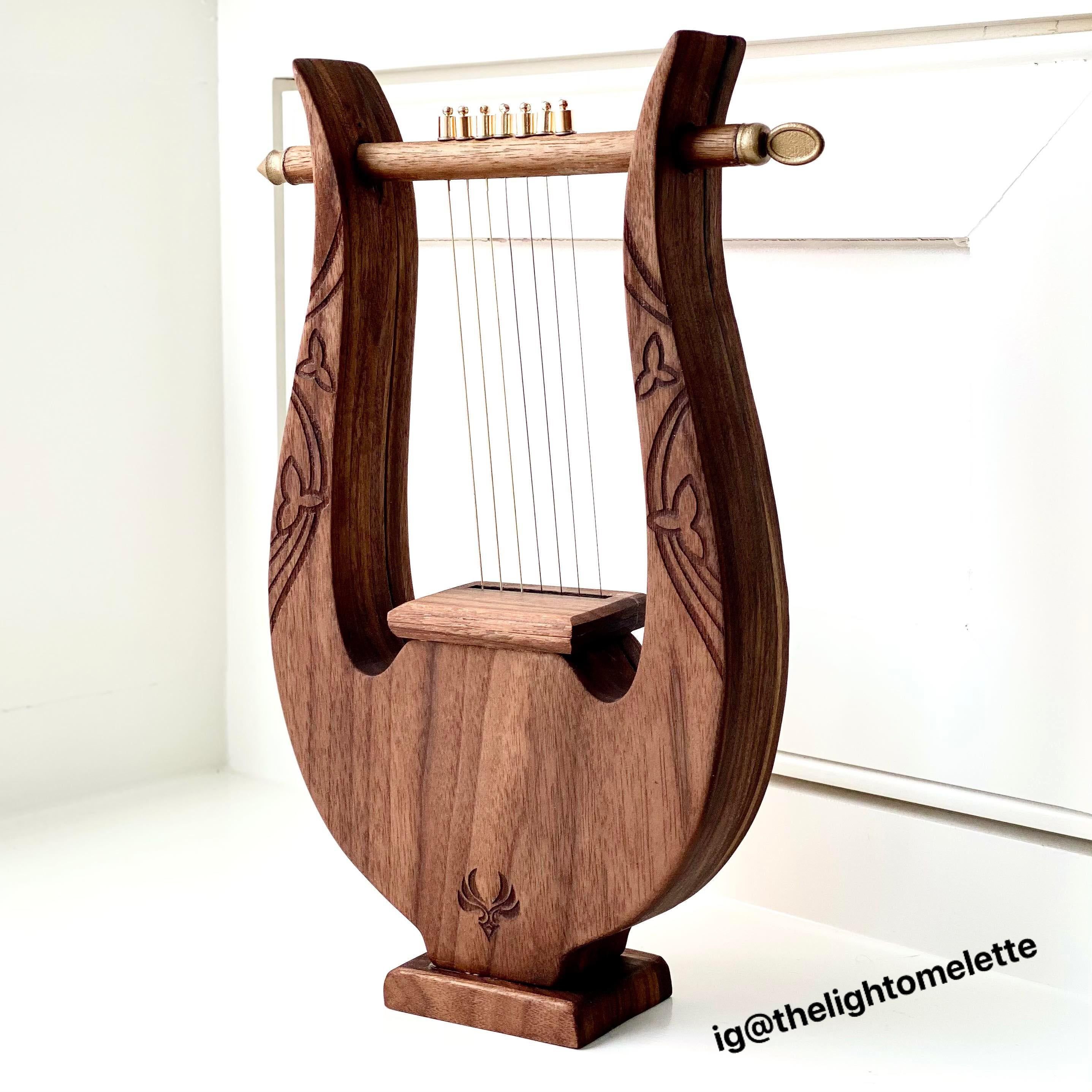 It looks like the rest of the internet is smitten with their work too, as plenty of folks keep asking for videos, more photos, and declaring it the coolest thing on the subreddit. Agreed.
Thelightomelette's Instagram is worth checking out in full if you haven't already. Venti's lyre isn't the only thing they've created in the past, as there are tons of neat photos of goodies from Untitled Goose Game, Animal Crossing, Pokemon, Mario, and more. It looks like they also have an Etsy shop. It's closed up for now (understandably) due to the pandemic, so be sure to use Etsy's reminder feature to alert you when they're back in business.
Next: Genshin Impact 1.3 Brings Xiao, Annual Lantern Rite Event, Free Characters, And More On February 3
Game News
PC
Mobile
ps4
Genshin Impact
Andrea Shearon is a news editor at TheGamer who loves RPGs and anything horror related. Find her on Twitter via @Maajora.
Source: Read Full Article