Armor Ace And The Power Patrol Arrive With Fallout 76 Season 2
Time to bid Captain Cosmos and the Legendary Race a fond farewell. Fallout 76 is about to launch into Season Two with the Update 22 release on September 15, introducing us to an all-new S.C.O.R.E. board featuring Armor Ace and the Power Patrol.
Bethesda Game Studios' latest Fallout 76: Inside the Vault blog piece presented us with a preview of what to expect with Update 22 and the incoming Season Two, which will include the One Wasteland, Daily Ops, and Legendary Perks components, along with 100 S.C.O.R.E. Board ranks and multiple Armor Ace-themed rewards.
Season Two will feature Armor Ace and the Power Patrol, a seemingly G.I. Joe-inspired team of characters who are at war with the evil Subjugator and his Red Viper Army. We'll be helping Armor Ace rank up for the ten weeks of Season Two (ending in mid-December) while we collect new C.A.M.P. items, themed cosmetic items, Perk Card Packs, in-game currencies, and more.
Season One is coming to a close as this piece is being written. Did you complete Captain Cosmos' race against Dr. Zorbo? During Season One, Bethesda heard our feedback about the season's events, and will be making a few changes to how Season Two will run. First, we'll be able to engage S.C.O.R.E. Board rank-up purchases right from the start on day one of the season. So if you have the Atoms (150 per rank), you can rank up quickly once Season Two begins on September 15.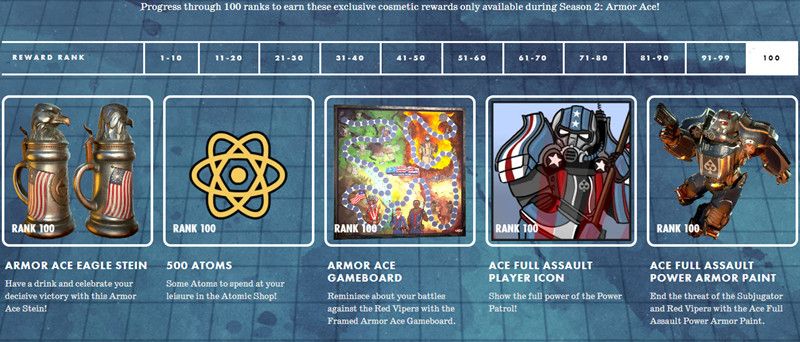 Second, new Daily (Daily Ops) and Weekly Challenges will be available, giving us more variety and flexibility in how and when we rank up. Lastly, the Gold Bullion vendors will have new items available, such as the Ammo Convertor, Chicken Coop, and new Lunchboxes. Also, Season Two will have plenty more Double S.C.O.R.E. events to help us power patrol through the board, and maybe make it further this time than in Season One.
As in Season One, Season Two will have its own themed rewards, this time featuring the cosmetic stylings of Armor Ace. We'll be able to earn familiar items reskinned for the season, including power armors in the Armor Ace and Red Vipers fashion, along with a selection of themed weapon skins. Brand new incoming items include a Greenhouse Building set, a Foosball Table, and the Armor Ace Shooting Gallery.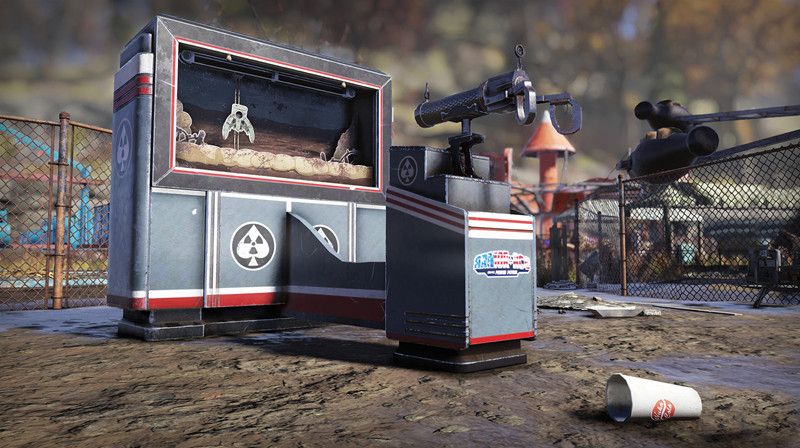 The full details on Update 22 and Season Two can be read on the latest Fallout 76: Inside the Vault and Fallout 76 Seasons sites.
Source: Read Full Article