Atari Mini Arcade Review: Bite-Sized Retro Goodness
Atari is a well-established name in retro gaming market, to the point that the words "Atari" and "retro" go hand-in-hand. Atari has thankfully and unapologetically leaned into that aspect of the brand. There's no gritty Pong reboot coming for Xbox Series X, no random Centipede movie starring a grotesque CGI bug. Instead, there's just a line of pleasantly minimalistic products that hearken back to the days of knobby joysticks and wood paneling. That's the drive behind the Atari Mini Arcade set, a pair of machines that deliver old-school fun in a condensed modern package.
Atari Pong Mini Arcade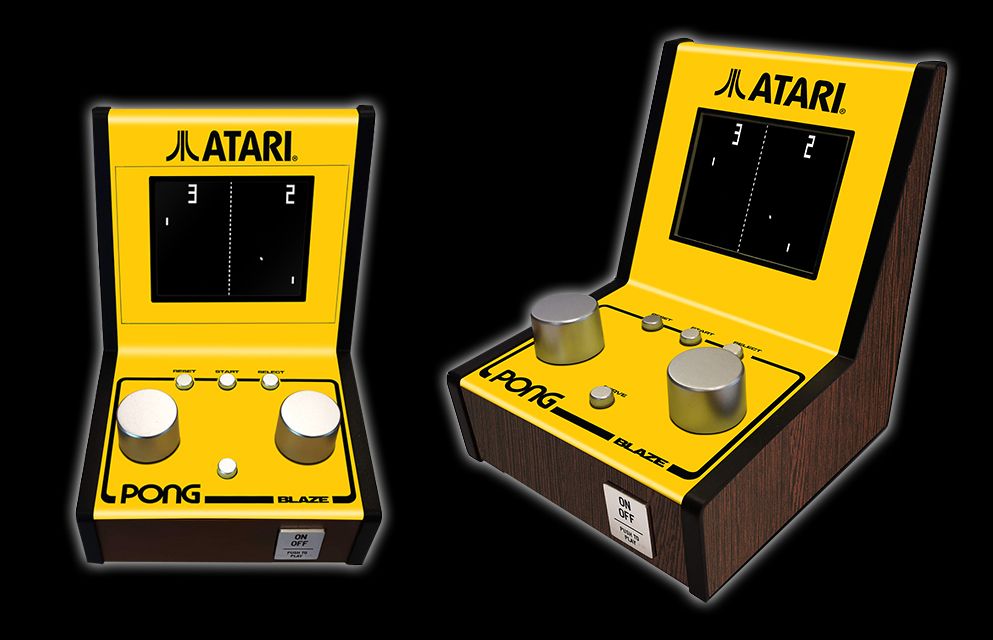 The Atari Mini Arcade units are official Atari products, although they're made by Blaze. There are two currently on the market. The first is themed after Pong. As such, its games are solely controlled through knobs. There are 12 classic Atari games in this one, though the singular control method makes them mostly "move right and left" affairs.
The unit also supports two players. However, it's around five inches tall and four inches wide. The screen is listed to be 2.8″. Two-player gaming isn't the most comfortable with these dimensions. That said, we know that most consumers won't plan to have this mini arcade cabinet replace their weekly Smash Bros gathering. It's a novelty collector's item, and in that it succeeds. The faux wood paneling and shiny silver knobs do a great job of creating an eye-catching throwback piece for your shelf or coffee table.
RELATED: Tetris Blocks Have Names (& 9 Other Fun Facts About the Arcade Classic)
Atari Mini Arcade – 5 Classic Games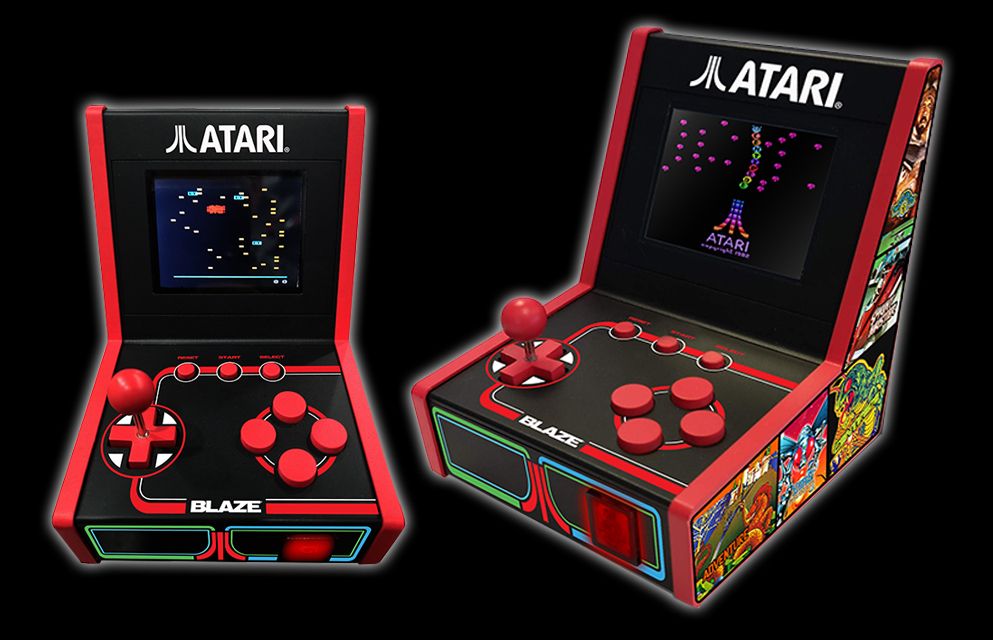 The second Atari Mini Arcade unit takes on a Centipede aesthetic. This one aims to deliver a more standard arcade experience with a joystick and four buttons. The games involved, likewise, are somewhat deeper than their knob-based counterparts in the Pong machine. There's only five, but with games like Adventure, you're encouraged to spend more time on one singular game.
The whole retro experience aside, both Mini Arcades come with some smart modern adjustments. They can be powered by four AA batteries if you need them to stand alone, or plug into a power source with micro USB. They also have volume buttons and a headphone jack. So they can be nice shelf ornaments or portable gaming consoles. Not sure who wants to carry around a mini arcade cabinet with them, but it's always nice to have options.
The Atari Mini Arcades seem made to be collectibles. They look equally great in their boxes or on a shelf. But Blaze also made sure to make them fully-functioning portable gaming machines. $30 for that makes for a pretty good deal. And yes, the games are free. No quarters necessary.
Blaze gave a sample of each Atari Mini Arcade to TheGamer for review. They are available now through online retailers and certain chain stores.
Source: Read Full Article