Beat Saber Is The First VR-Only Title To Crack Steam's Top 100 List
Virtual reality games may have a bit of a way to go before they reach their broadest possible appeal. Even so, one VR-only title finally cracked the top 100 in Steam's Top Sellers list for the year of 2019.
That title was the VR rhythm game Beat Saber, which saw its full release in May 2019 after its early access phase in May 2018 to great reviews. Further, it has since received further acclaim in the form of awards and nominations, such as a nomination for Best VR/AR Game at The Game Awards in 2018 and a win later in 2019.
As indicated by Spiel Times, Steam's Top Sellers list is compiled by each game's gross revenue for the year. The list is split into four sections, including Platinum, Gold, Silver, and Bronze. Beat Saber belongs in the last category and shares it with titles that have VR support like No Man's Sky and The Forest. However, other VR-supportive titles on the list include Dota 2, which is in the Platinum category, as well as MMO title War Thunder, which is in the Silver category.
RELATED: Square Enix Needs To Bring The Dragon Quest Zenithia Trilogy To Switch, PS4, and Steam
Other games within the same category as Beat Saber include Hitman 2, Shadow of the Tomb Raider, Far Cry 5, Kingdom Come: Deliverance, and Mortal Kombat 11. However, the list's Platinum titles include Sid Meier's Civilization VI, Rainbow Six Siege, Sekiro: Shadows Die Twice, and Destiny 2.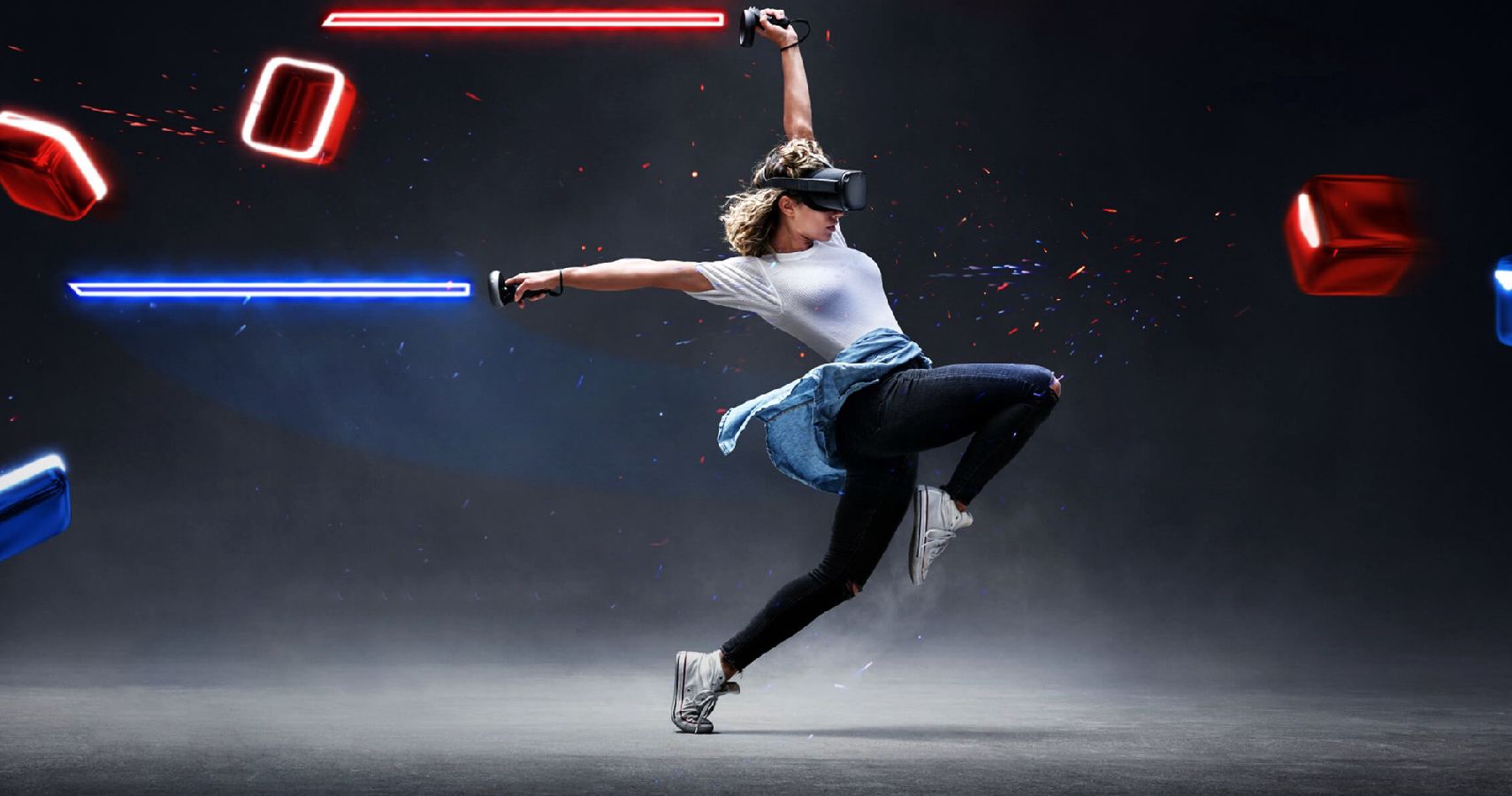 The fact that Beat Saber, as a VR-only title, was on this list shows that perhaps the VR genre is broadening its appeal. The game was so popular that its developer, Beat Games, was bought by Facebook due to the popular rhythm game's success. It still has a ton of activity, as the game now has censored Green Day DLC, "Toss A Coin To Your Witcher," and a large variety of custom songs.
Beat Saber's existence on the list is both telling of the VR genre's rise in popularity and may indicate that the rhythm game genre will be making a comeback in some form. As music game releases like Rock Band and Guitar Hero have tapered off, the genre still has a following and Beat Saber may mark the beginning of the music genre's return.
Source: SpielTimes
Source: Read Full Article