Brand New Stan Lee Board Game Announced
Rocketship and Stan Lee's POW! Entertainment announced a board game called Stan Lee's Genesis on December 2, 2021 at the Emerald City Comic Con in Seattle, Washington. Stan Lee passed away in 2018, but the company which he founded carries on his legacy. Stan Lee's POW! Entertainment partnered up with Rocketship Entertainment to produce a game in which players make use of their storytelling skills to create a world filled with heroes and villains.
"We are honored to team up once again with Rocketship Entertainment to pay homage to Stan's creativity and ingenuity with a game that challenges fans to follow in Stan's footsteps in a fun and engaging way," said Stan Lee's POW! Entertainment President Gill Champion. "Stan Lee's Genesis puts the power of creation into the hands of the players and honors the legacy of Stan Lee's brilliance as one of the preeminent creative forces of the twentieth and twenty-first centuries," added Rocketship Entertainment Chief Executive Officer Tom Akel.
Stan Lee's POW! Entertainment was founded by Stan Lee and Gill Champion in 2001. The company makes a variety of different movies, shows, games, and merchandise related to the legendary comic book author. Rocketship Entertainment is a publisher that was founded by Tom Akel and Rob Feldman in 2019.
"Stan Lee's Genesis is a tile building game in which players each create their own universe using a system of resources that consists of Spark, Energy, Motivation, Conflict, and Empathy. Players build their own terrain, beginning with a Nexus Tile. As the game progresses, players may link their terrain to create a larger board through crossover events. Each player continues to build the universe through resources and card assets, creating various elements including Heroes, Villains, Teams, Terrain Features and Locations, Plots, and Events."
"Every game is different as players both compete and collaborate as they construct a comic book universe full of heroes, villains, super teams, evil syndicates, galactic threats, and all-encompassing crossover events!"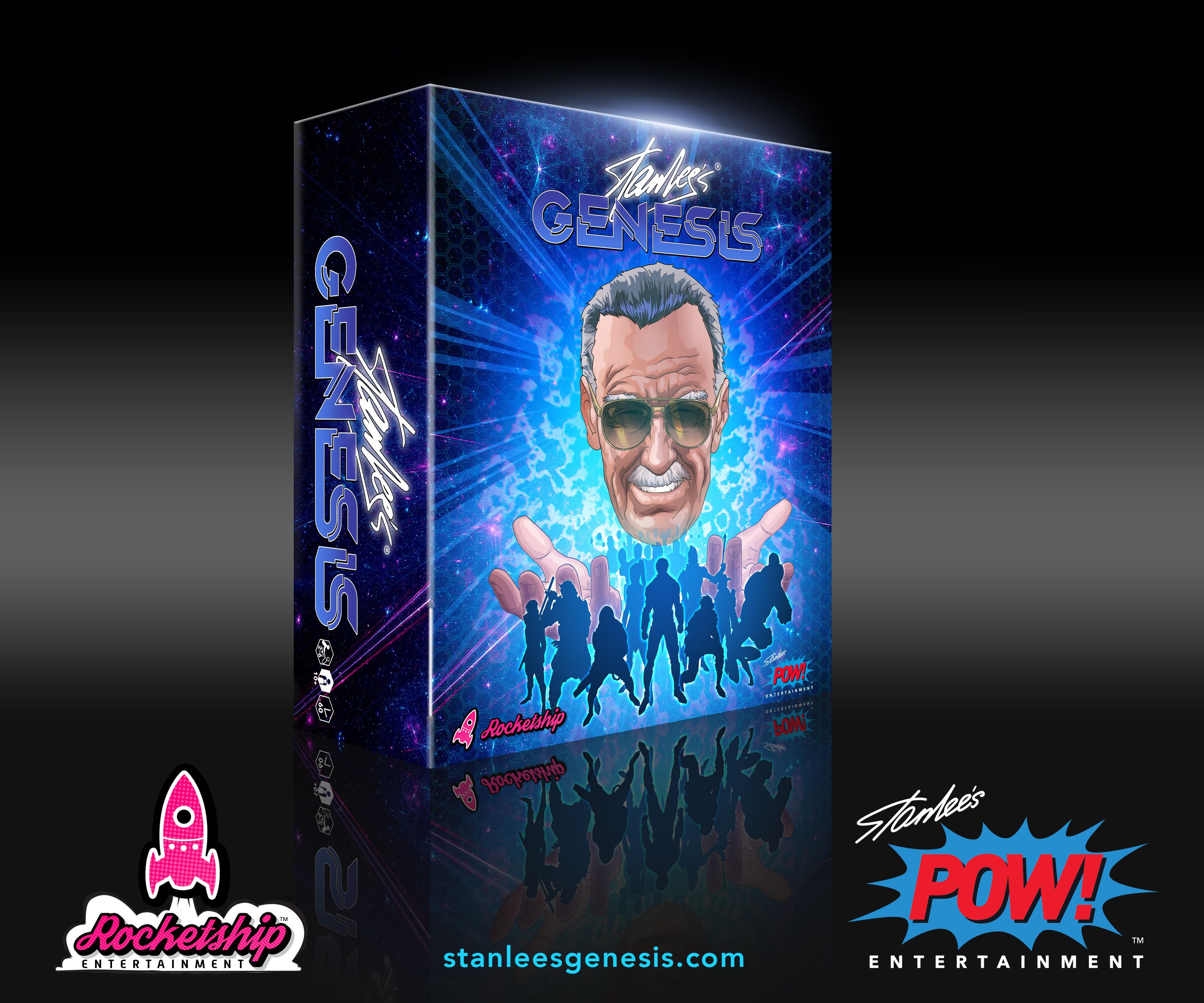 The game has been in development for years on account of its massive size and scale. Stan Lee's Genesis will feature over 200 character designs by Tom Akel and Ryan Benjamin. Some of these have already been leaked over the course of the past few months. Ryan Benjamin is mostly known for his work on the Suicide Squad, Iron Man, and Batman comic books.
Rocketship and Stan Lee's POW! Entertainment revealed plans to fund the game on Kickstarter. This follows a series of successful crowdfunding campaigns by Rocketship Entertainment including Let's Play, Stan Lee's Backchannel, Girls Have a Blog, and Outrage. Stan Lee's Genesis will be going into print at some point in 2022.
Source: Read Full Article