Corsair K100 RGB Keyboard Review: The Brightest, The Fastest, The Best
Corsair's K100 RGB is the new front-runner for premium gaming keyboards. This optical-mechanical powerhouse is a major step forward from Corsair's previous pinnacle product, the K95 RGB Platinum XT, pretty much across the board. Driven by AXON hyper-processing technology, the K100 is genuinely a next-gen machine. While the iCUE control wheel and 44-point LightEdge and by far the most eye-catching new features, the K100 is absolutely packed with ingenuity and thoughtful design everywhere you look.
Wheely Interesting
Innovating in the realm of gaming keyboards can't be easy. There's a clear point of diminishing return when it comes to fancy keyboard features and often times I come away from a new keyboard packed with bells and whistles feeling like less would have certainly been more.
The K100 has unique functions, some of which will be brand new to you, but everything the K100 can do feels well thought out, intentional, and most importantly, useful. There are no buttons or switches on here just for the sake of adding extra buttons. While there's a degree of "I never knew I needed that" to it, I think that ultimately the K100 comes together in a singular and useful way in a package that looks and feels premium and professional.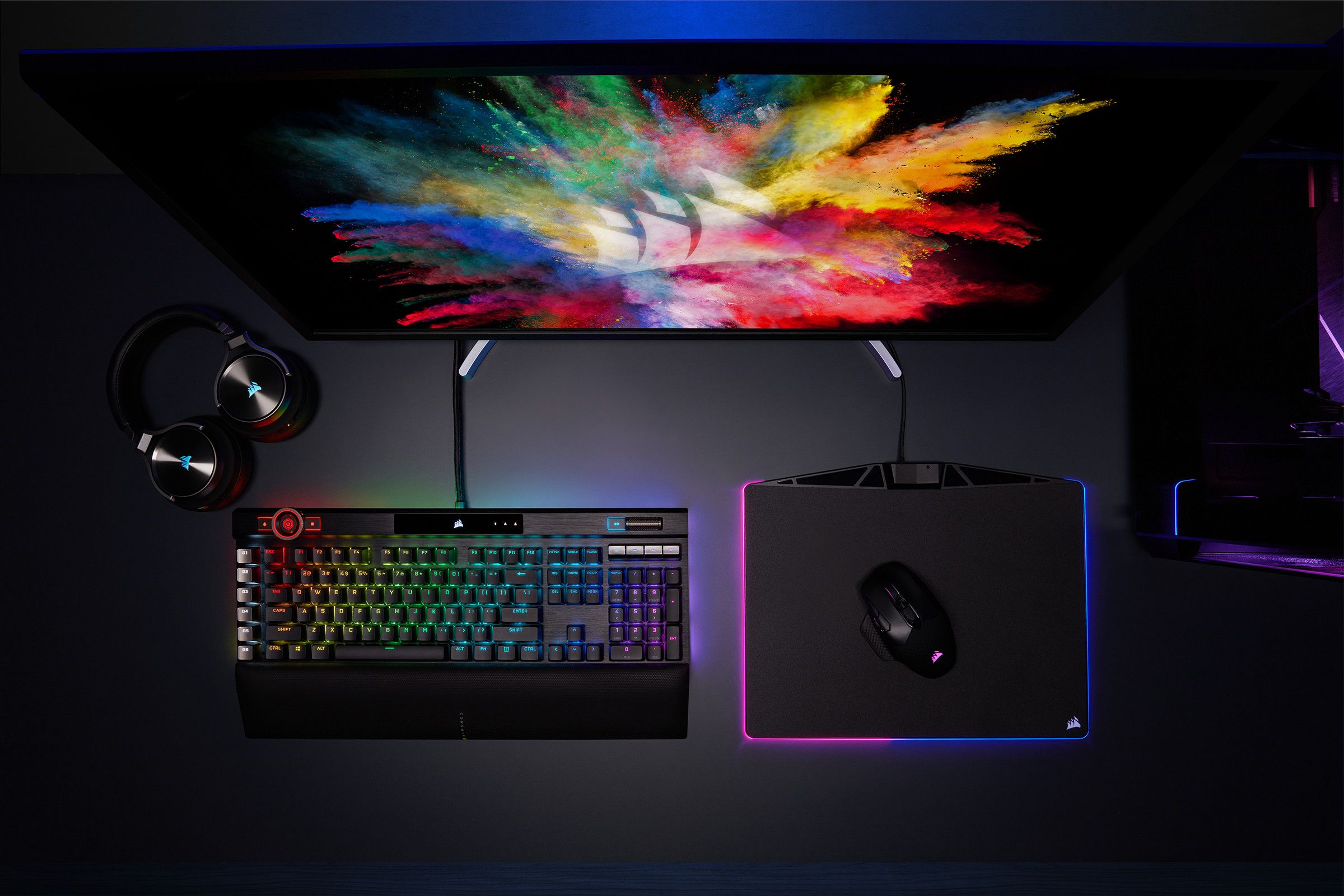 I say professional not because this is a productivity machine — it's very much a gaming/media controller — but because it's designs and functions elevate it. You can see this in features like the iCUE control wheel. The jog wheel is no doubt inspired by editing keyboards that include control wheels used to scrub back and forth through video and audio tracks. While the iCUE wheel doesn't have that function (though I think it would work great for that) it enhances accessibility by providing quick, customizable controls for things like adjusting the keyboard brightness, rewinding/fast-forwarding through songs, and skipping tracks. Professional inspiration, practical use.
Source: Read Full Article