Decision To Leave Deserved A Spot In Best Director
For the past few years, the Oscars have informally saved a spot in the Best Director category for one filmmaker behind an international feature. In 2022, it was Ryusuke Hamaguchi for Drive My Car. Thomas Vinterberg nabbed the spot in 2021 for Another Round. Bong Joon-ho got in for Parasite the year before, and Alfonso Cuarón for Roma the year before that. As the Academy's voting body has grown more international, so too have the nominees.
The trend continued this year as Swedish auteur Ruben Östlund scored a nomination for Triangle of Sadness, his yacht-bound skewering of the ultrawealthy. It's a polarizing movie. It's quite good, though it takes a bit too long to say what it wants to say at 2 hours 20 minutes. Östlund's direction is solid, but not especially remarkable. The script, performances, and production design are what stand out.
The same can't be said for Decision to Leave, the South Korean film that missed out even on Best International when it should have nabbed Best Picture and Best Director nominations. Though, I would have been equally pleased to see the Indian action epic RRR and its helmer S.S. Rajamouli make the cut. Park Chan-wook's Hitchcockian crime thriller had more to chew on, visually, than anything I saw this year. When I think about the best, most inventive shots of 2022, Decision to Leave is the film that most often comes to mind.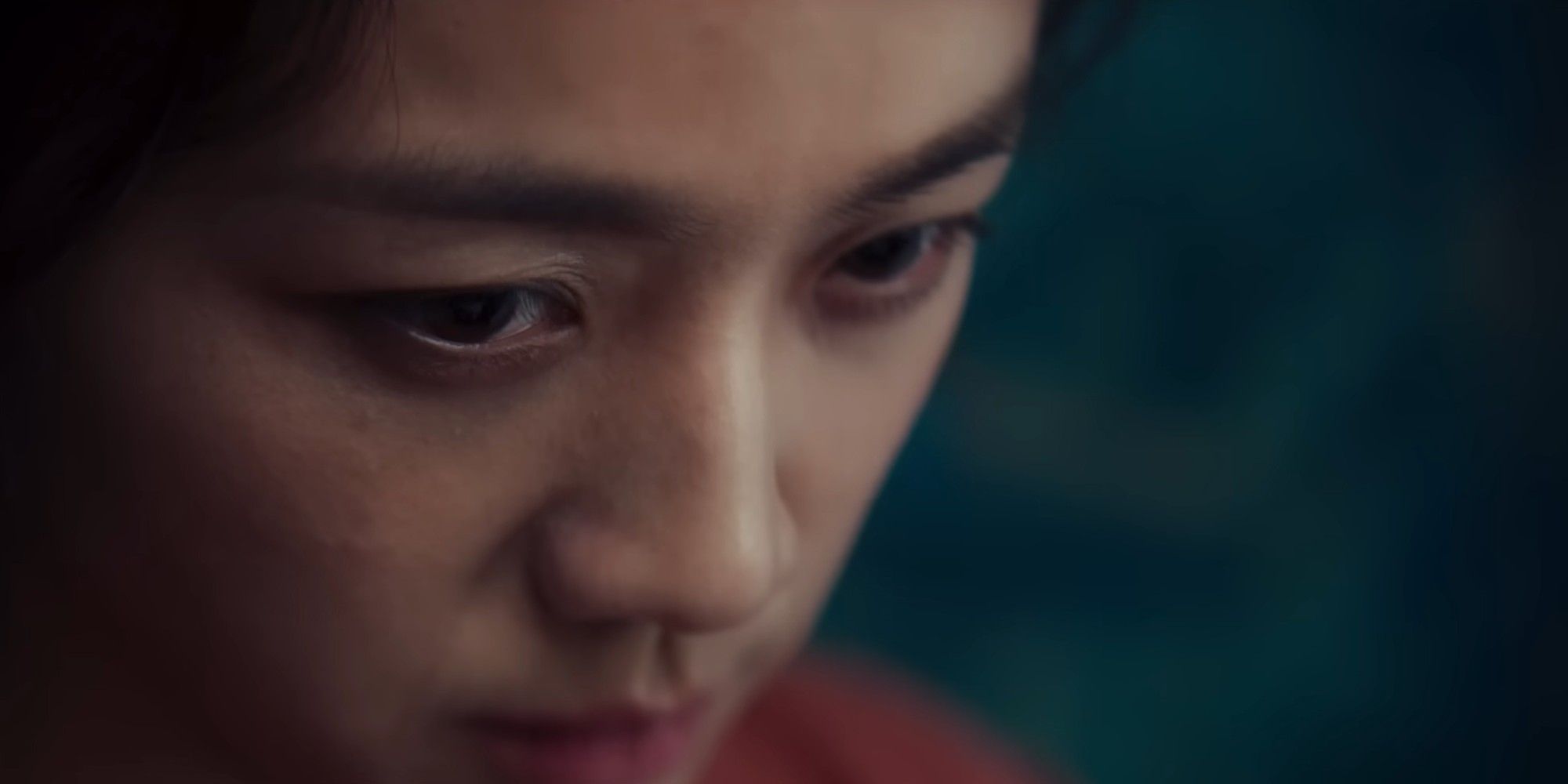 In the film, Hae il Park plays Jang Hae-jun, an insomniac detective investigating the death of a man found dead at the bottom of a mountain the victim regularly climbed. In the course of the investigation, Hae-Jun comes to suspect that the man was killed by his much younger Chinese wife, Seo-Rae, played by Tang Wei. While surveilling her, Hae-Jun becomes infatuated with her, and noir ensues.
The plot of Decision to Leave is much less interesting than its gorgeous, inventive direction. Park, the filmmaker behind transgressive cult hits like Oldboy and Lady Vengeance brings his verve to a story that could easily have been told as a sturdy, but unremarkable Netflix series in different hands. If you're on Film Twitter, you've probably seen plenty of shots from Decision to Leave shared around. Park's exquisite framing, use of color, and focus make the movie a delight to look at, in or out of motion.
There's one shot in particular that I just have no idea how Park pulled off. When Hae-jun brings Seo-Rae in for interrogation, their conversation plays out in front of a mirror, with Hae-Jun on the right and Seo-Rae on the left. As they speak, the camera switches focus between the characters and their reflections in the mirror, often focused on the real version of one character and the mirrored version of the other. Park has said that Decision to Leave is indebted to Hitchcock, but this shot calls to mind another of the British director's acolytes – Brian de Palma, who has often used split diopter shots and splitscreen to similar effect.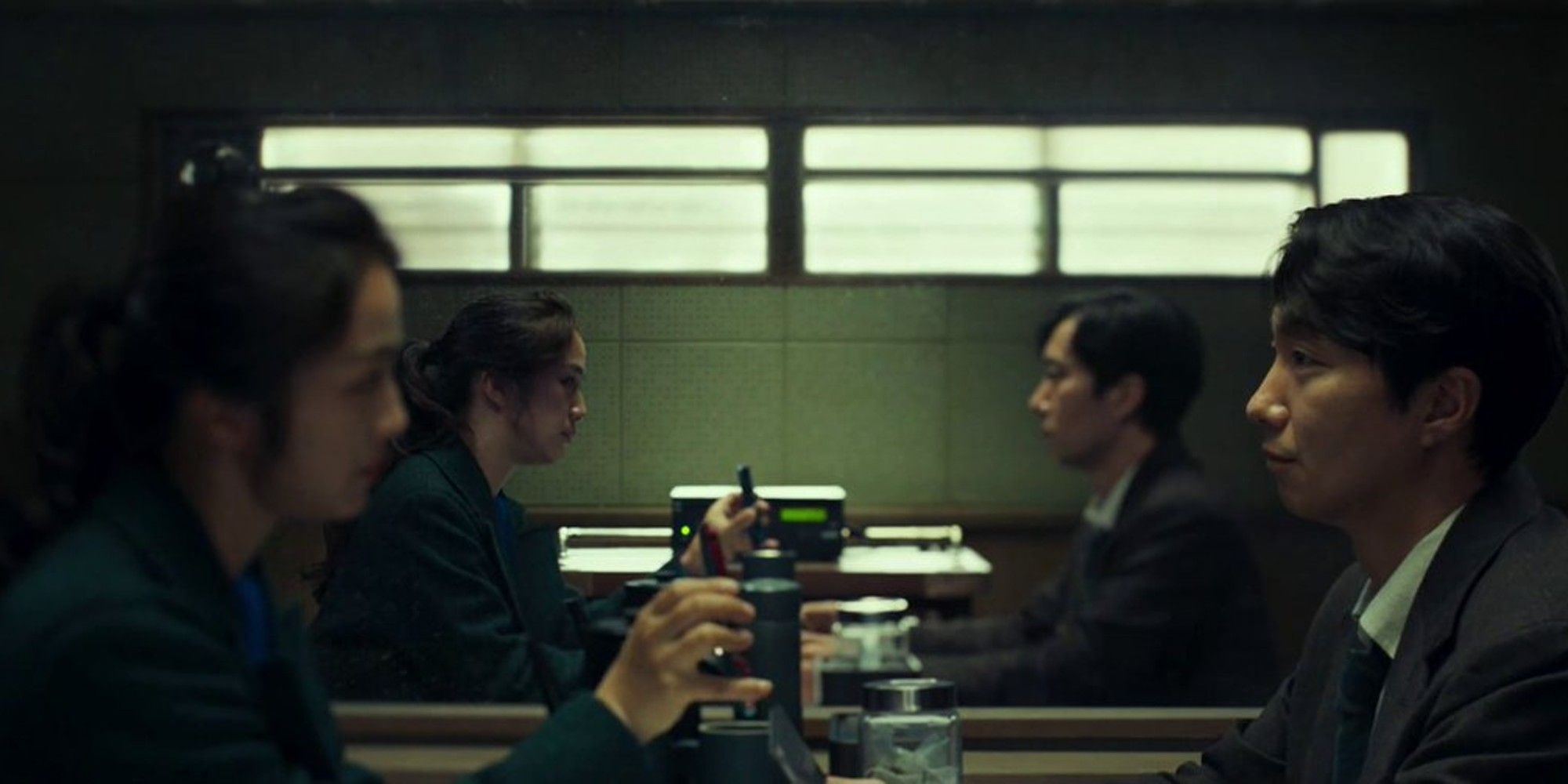 Elsewhere, Decision to Leave is one of the few films to make modern technology cinematic (as The Big Picture host Sean Fennessey notes in this interview with Park). One particularly memorable shot has Hae-jun peering down into his cell phone as he awaits a response. We look up at him through the phone, with the three telltale dots we've come to associate with someone typing rendered semi-transparent and superimposed over the center of the shot. At another point, a step counter app plays a crucial role in the mystery.
Recent films like The Menu, Glass Onion, and Triangle of Sadness have been self-consciously about 'right now'. Though Decision to Leave isn't about eating the rich, Park brilliantly incorporates the shared symbols of our lives into his film. It's masterfully of-the-moment, and wonderfully classical. It, at the very least, deserved a nomination.
Source: Read Full Article