Demon's Souls Remake Has An Actually Good Character Creator And A Stunning Photo Mode
One of the most common criticisms of FromSoftware's line of extremely punishing but extremely rewarding Souls games is that their character creation systems are notoriously awful. Most of the time, your creation ends up looking more horrifying and malformed than any of the monsters you'll encounter.
This is never a major issue as you usually end up wearing heavy helmets and armor that cover up your character anyway. But if you're someone who wants to make an almost perfect facsimile of themselves in the upcoming Demon's Souls remake, then you'll be happy to know that the character creator is arguably the best it's ever been. And as an added bonus, you'll be able to take pretty pictures of your hero too.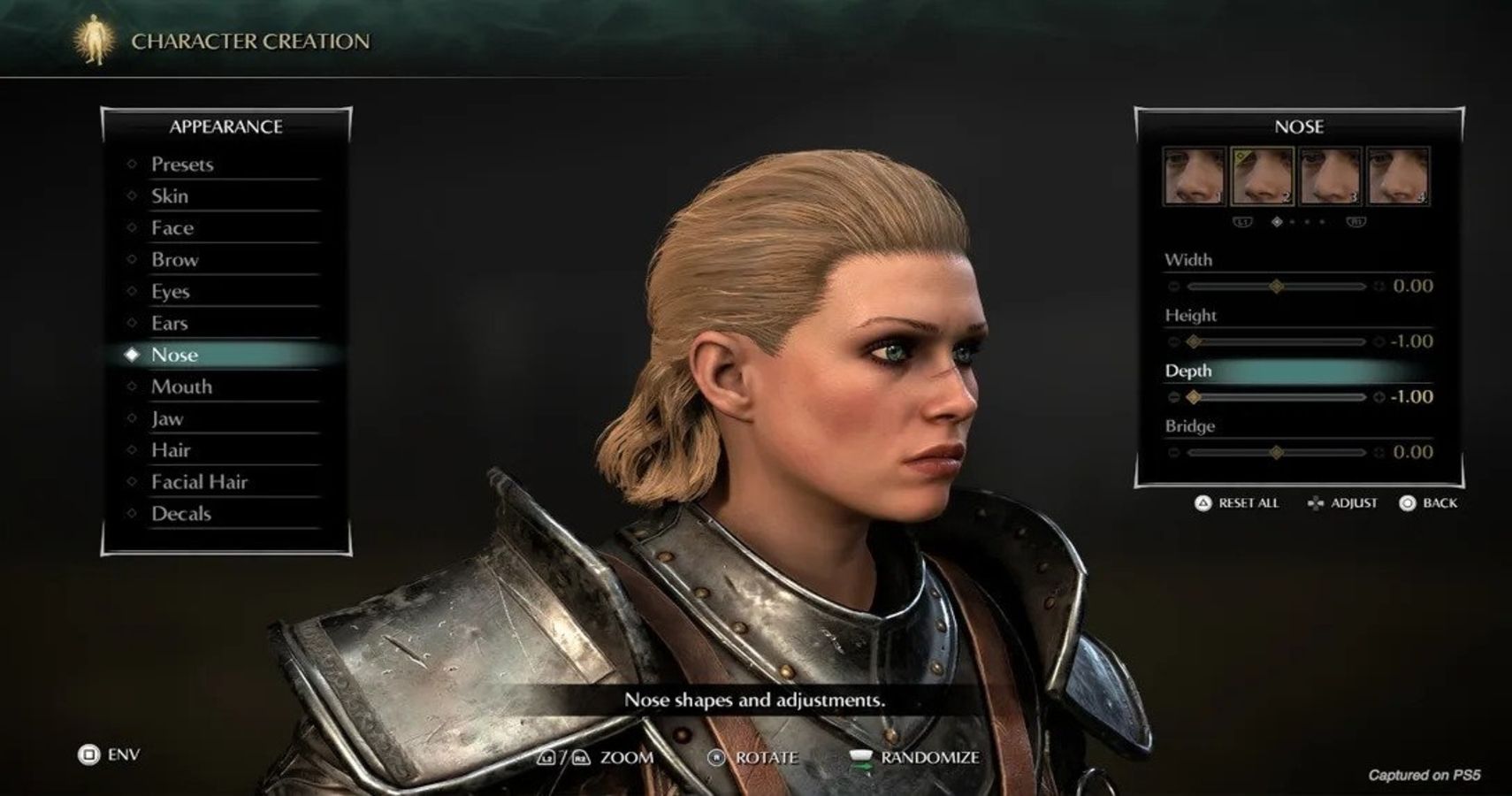 Today, the Playstation Blog posted an extensive look at Demon's Souls' new character creator and it looks like a vast improvement over FromSoftware's previous attempts at making heroes that resemble humans. According to Sony, there are nearly 16 million different possible permutations of characters that can be made. There will be plenty of customization options, including a more than healthy amount of sliders to mess around with.
This may prove to be a divisive change for some hardcore fans of the Souls series. For many players, part of the fun of these games is cobbling together a terrifying human-esque creature with rainbow-colored hair and a body that looks like a wax figure that was left out in the sun. So playing this game as a regular boring old person may be less exciting. However, considering the many options this character creator is presenting us with, there's a good chance you'll still be able to make the most grotesque hero that your disturbed mind can cook up.
In addition to a new and improved character creator, there will also be a photo mode so you can take pictures of the beautiful yet intimidating world of Demon's Souls. This blog post mentions that you'll be able to remove armor and weapons from your character to take a good picture during a tense boss fight. Or, you can take your character out of the photo entirely so you can just see the level itself. Previous Sony-published titles like God Of War and Marvel's Spiderman had fantastic photo modes, and it looks like Demon's Souls will be no different.
Much like Bluepoint Games' incredible remake of Shadow Of The Colossus, Demon's Souls is shaping up to be a very tantalizing launch title for the PS5. It's updating several aspects of the old PS3 title for the modern era, including improved drop rates, better dodge rolls, and smoother animations. There will even be helpful tips for new players via the PS5's new Game Help feature. 
So if you're a Souls fan, you should be getting very excited about this game. Especially since it'll be out in just under a week, as it releases on November 12th for the PS5. Now if only we could get a dang PC port.
Source: Read Full Article