Dirt 5 Is Once Again Free To Play This Weekend, But This Time On Xbox
The racing game Dirt 5 is going free to play for a limited time on Xbox platforms. Players can not only enjoy the rally competitions through the next few days but also try out Rainbow Six Siege from Ubisoft, which is joining Dirt 5 during the Free Play Days event.
Dirt 5 is the latest entry in the Codemasters series, offering a decent off-road racing experience with different game modes. Players can rush through the Career mode, advancing to the title of racing Сhampion, play with their friends in four-player split-screen, or just head straight online to compete with other drivers.
The regular Free Play Days gaming event is already live for all Xbox owners, bringing both Dirt 5 and Rainbow Six Siege to the roster. The games can be downloaded right away and will stay free until next week. For Dirt 5 you'll need about 65 GB of a free space to install, while Rainbow Six Siege will require about 50 GB download.
However, only Xbox Game Pass Ultimate and Xbox Live Gold subscribers can take advantage of the new offer. This is pretty strange, as both projects are already available on Game Pass subscriptions. Though, for ordinary Xbox Live Gold players, now is a time to try Dirt 5 and Rainbow Six Siege for themselves, or even gather a nice amount of Gamerscore for your account.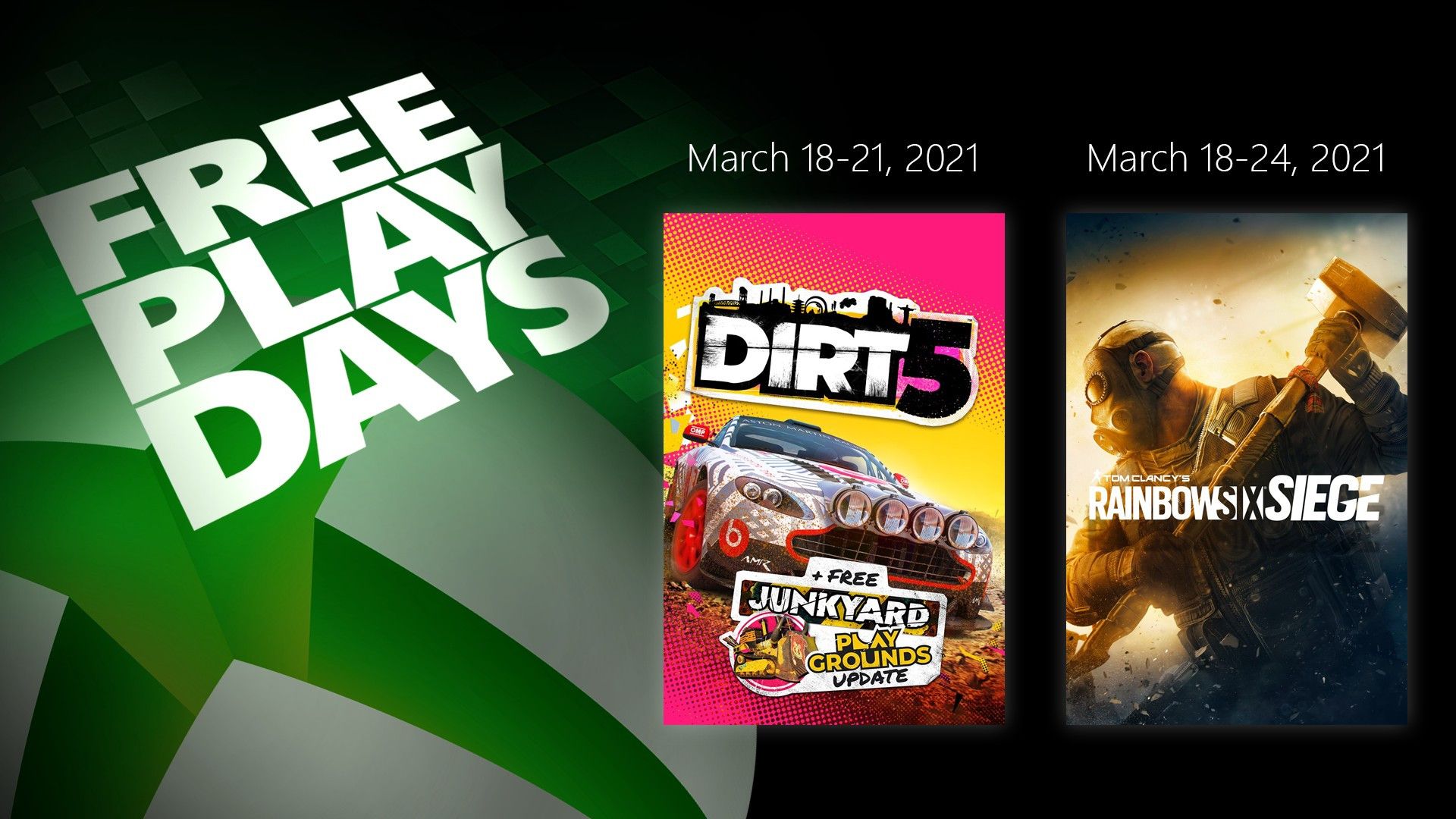 Released back in November 2020, Dirt 5 joined the Game Pass program on console and PC several months after its initial launch, on February 25. Prior to that, Codemasters company was acquired by Electronic Arts for $1.2 billion, with EA planning to release different racing games every year.
Recently players could enjoy Dirt 5 on PC via Steam, while the game also has had its lowest price since the original launch. This resulted in Dirt 5 reaching its highest all-time peak in 1,200 players in the game, according to Steamcharts. However, the project still gets mixed user reviews on PC with many fans of the series disappointed by the team's direction for a  "too arcadish" take on the genre.
Codemasters is actively promoting UK mental health awareness and COVID-19 campaigns on trackside advertising in its racing games, Dirt 5 included. Such ads first started appearing in the developer's games last year.
Next: Forza Horizon 4 Becomes One Of The Most-Played Racing Games On Steam Within 24 Hours Of Release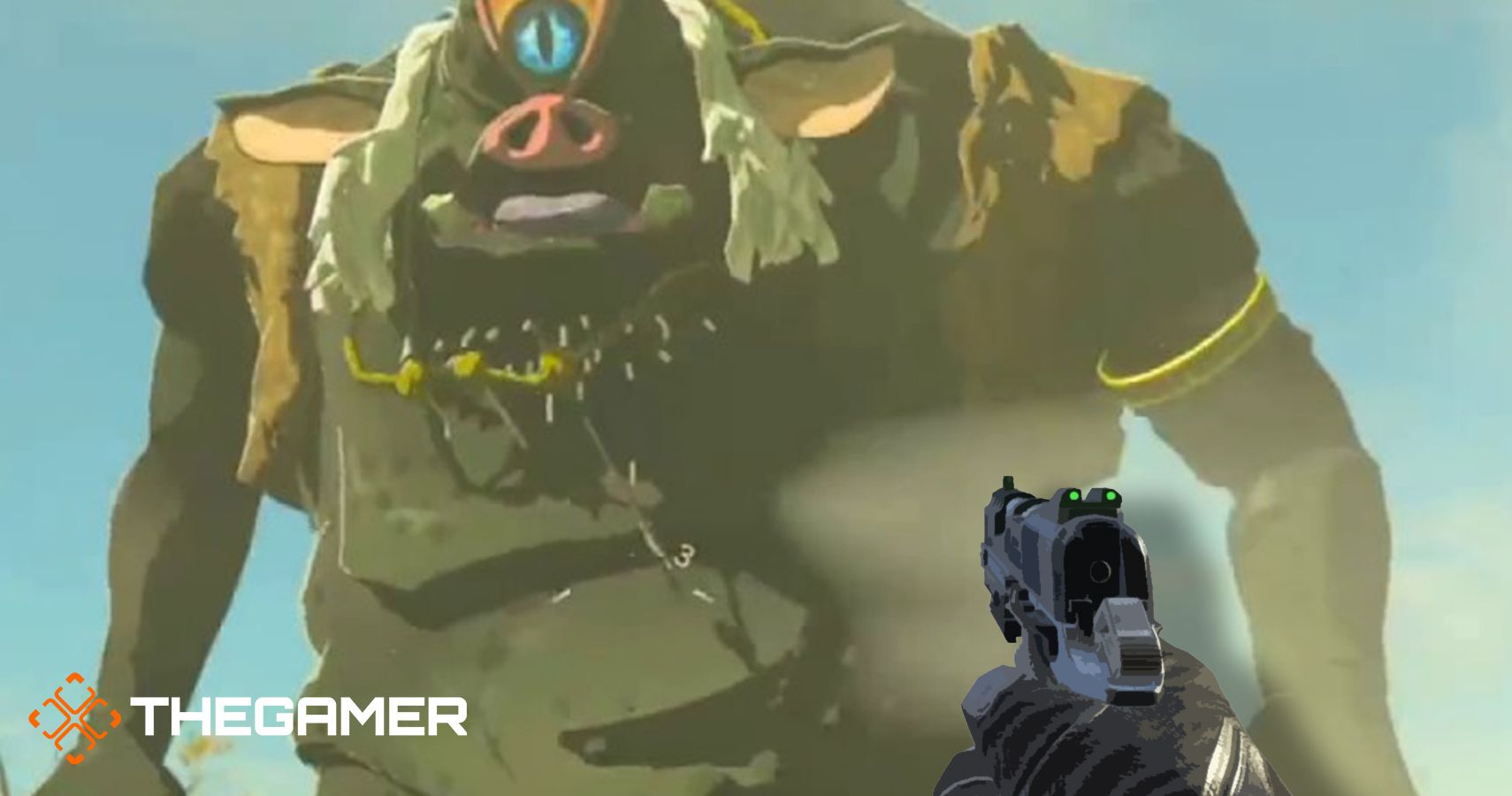 Game News
Xbox
PC
Steam
rainbow six siege
Game Pass
Codemasters
DiRT 5
Dedicated gamer since 2000. Writing about games since 2013.
List of my favorites includes Mass Effect, The Witcher, Dead Space, Gwent, Heroes of Might and Magic, Forza Horizon, Titan Quest: Immortal Throne, Grim Dawn, and many more.
Source: Read Full Article