Discord Premium Memberships Will Paywall Channels
Discord is still the biggest gaming network out there (even though it's not quite limited to games anymore), but it's still having trouble finding ways of monetizing its millions of users. The whole NFT integration plan fell through after those users nearly rioted, so now Discord has turned to pay-walling in order to generate more money.
Discord Premium Memberships is currently in testing with "a small group of communities" who can "gate part or all of their server behind a paid subscription." Apparently, this was a much-requested feature from Discord users and one that Discord itself was only too happy to provide.
The idea here is simple: creators can now put up a paywall for any or all of their channel's content. Creators can set up a single or tiered subscription fee that allows users access to certain text or voice channels. Creators set up the tiers using the new tab found in the "community" section in settings, while users can go there to manage their paid subscriptions.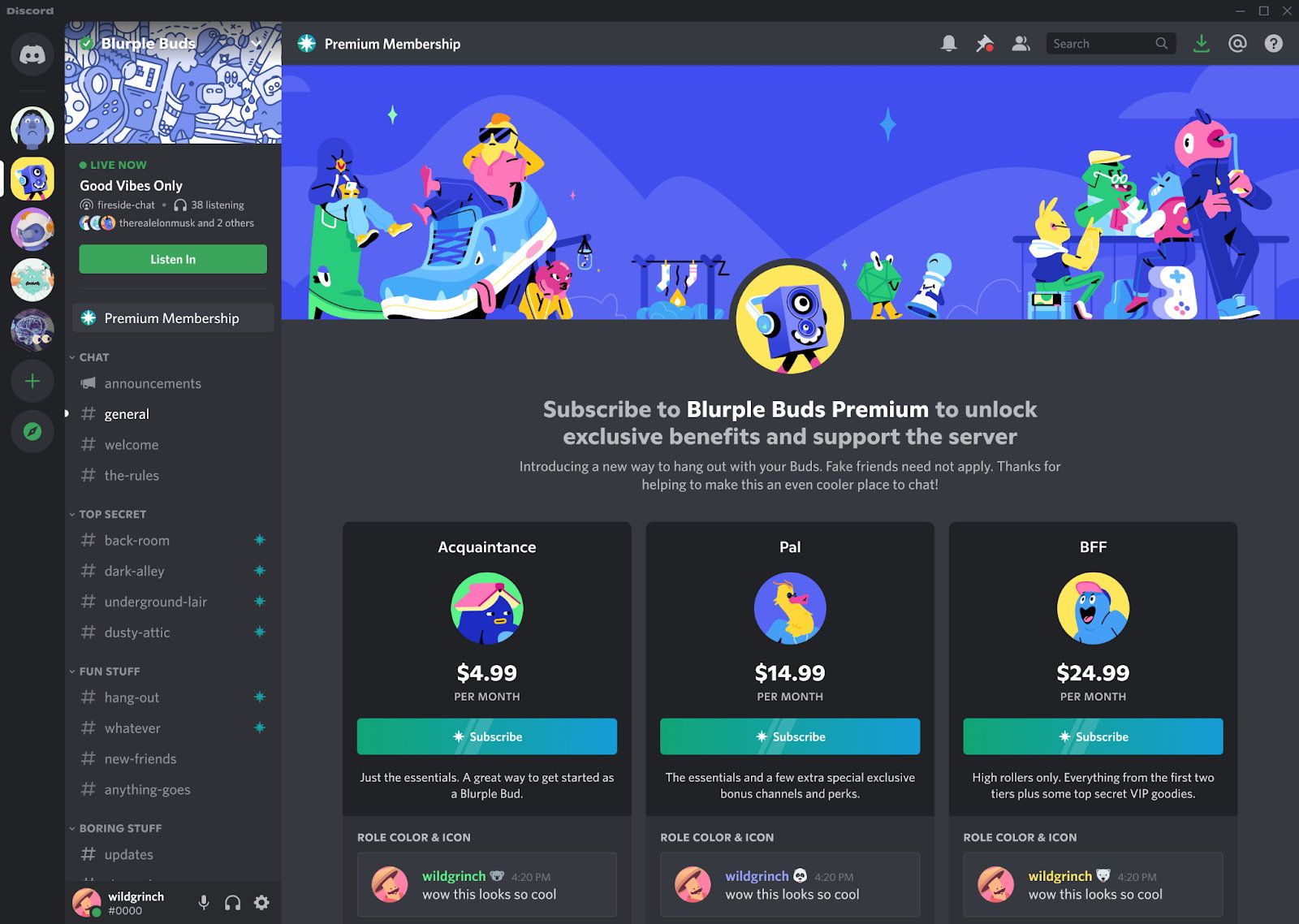 You can identify a paid channel by the new sparkly icon on the sidebar. Creators can also view their channel's analytics to see engagement and also manage their subscribed users.
As for pricing, that's up to the channel owner, but you can set it anywhere from $1 to $100. Make your channel require a small donation for moderator costs or turn it into an exclusive online den of the wealthy. The choice is yours.
Or at least it will be. Premium Memberships aren't available for everyone right now, but Discord promised to expand its closed test after receiving plenty of positive feedback. There's no time frame on the rollout, so patience is a virtue and all that. And in case you were wondering, Engadget confirmed that Discord takes 10% of every subscription fee.
In more charitable news, Discord has also started its annual Snowsgiving event, which includes giveaways, charity drives, merch, free emoji packs, and a community Discord server where you can keep up to date on the latest perks. And no, Discord doesn't charge access to the Snowsgiving server.
Source: Read Full Article