Dungeon & Town Might Reshape Your Dungeons & Dragons Maps
Battle maps are something many Game Masters of tabletop RPGs would rather skip over. Many feel that creating elaborate maps takes up time that otherwise could be used to plan story or enemy team composition. Others might not want to pause the session to draw out an elaborate battlefield. Combat takes up so much time already. As a result, countless Dungeons & Dragons parties end up with a series of square and ovular rooms. Other solutions exist, but can be expensive. A recent Kickstarter project called "Fantasy World Creator: Dungeon & Town" aims to make 3D tabletop terrain affordable.
Modular terrain for tabletop games is not a new concept by any means. In fact, TheGamer has covered something similar before. The core concept is to GMs a series of basic walls, doors, and ceilings that can be taken apart and reassembled multiple times. This allows GMs to constantly create new towns, mazes, fortresses, and anything else they can imagine. What makes Dungeon & Town stick out is that it offers a lot of pieces for a relatively low price. The lowest tier, at 55€, gives a box full of over 100 pieces.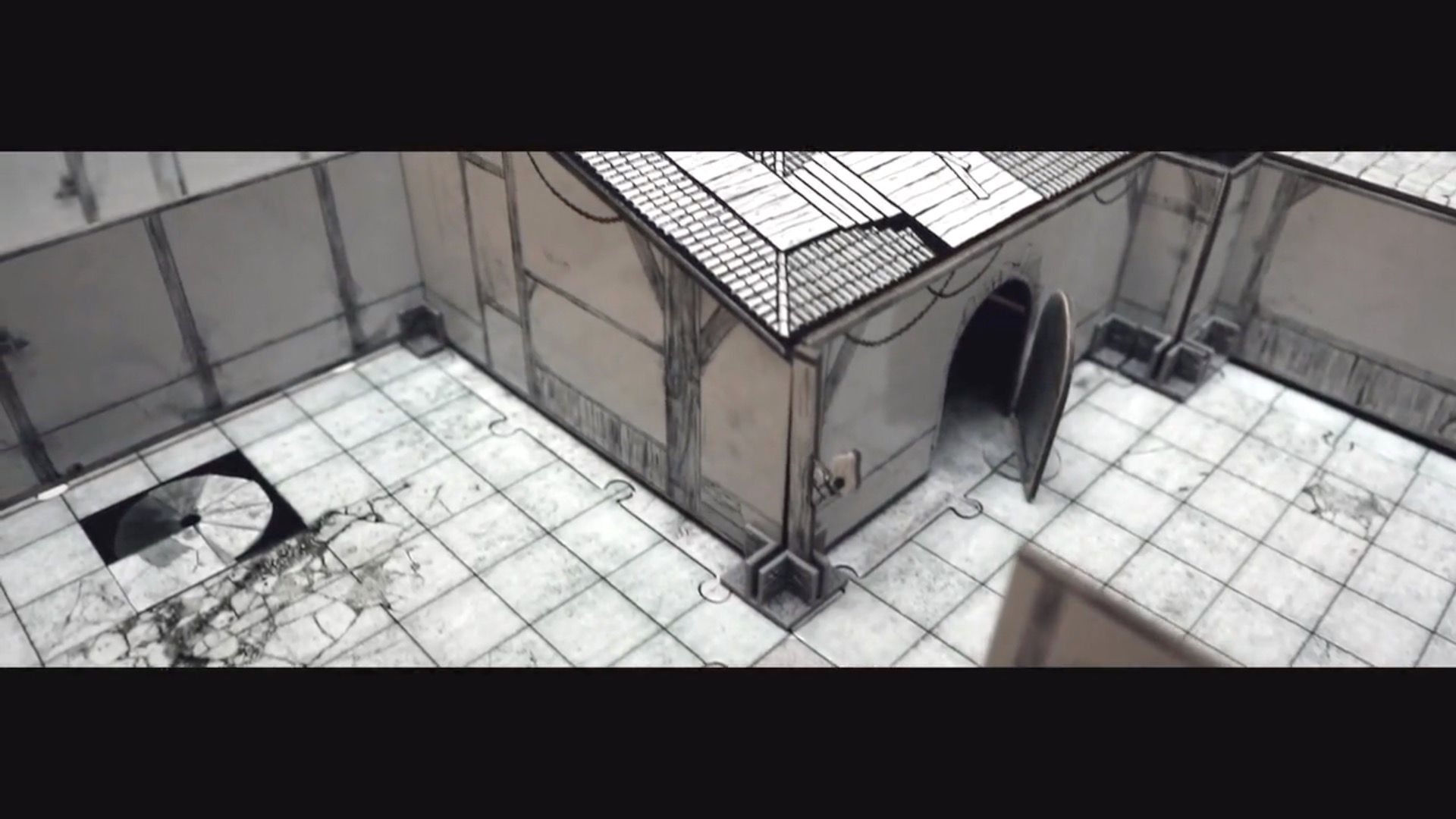 There are two main reasons that Dungeon & Town can offer a lower price than competitors: material and art style. The most famous examples of tabletop terrain come from artists like Dwarven Forge. These set pieces no doubt look amazing – they're featured on top D&D shows like Critical Role – but the materials used ensure a high price point. Dungeon & Town uses cardboard double laminated in plastic. That cost-minded approach led many to question their durability. However, the Kickstarter page assures that the pieces will hold up to constant restructuring.
Dungeon & Town features a black-and-white, hand-drawn aesthetic. The idea is to evoke a pen-and-paper feel. It also has the added benefit of cutting costs by keeping things simple. The stands that prop up and connect the walls come in grey. The presentation won't wow players with its realism, but it does its job. And really, most players will appreciate having more literal depth added to the setting of their campaign.
The Fantasy World Creator: Dungeon & Town Kickstarter will last until December 23. It's funded, so it's definitely happening, but supporters still get lower prices and probably prioritized delivery. For those interested but struggling for money at the moment, the creators included a 1€ tier where supporters can alter their donation later to get into higher tiers. Drawing out battle maps isn't always the most fun part of Dungeons & Dragons, so let Dungeon & Town do some of the work for you.
Source: Read Full Article