Dwayne 'The Rock' Johnson is Teasing a Fortnite Collaboration Yet Again
Fortnite Chapter 2 is coming to an end with the big finale scheduled for December 4, 2021. The live event will give away a ton of XP to players, and will possibly have an even bigger surprise for fans with a stunning collaboration. Can you smell what Fortnite is cooking?
It is believed that Dwayne 'The Rock' Johnson will be taking up the mantle of 'The Foundation' – the leader of 'The Seven' who saved all of reality by sacrificing himself during the live event at the end of season five. Remember when Fortnite was just about betting owned by builders? Anyway, the WWE star all but confirmed this in a recent video.
The video on Twitter seems like a straightforward 'thank you' to the fans for the success of his ZOA energy drink. However, it is the caption that hints at his collaboration with Fortnite. It reads "Late night grind, POWERED BY @zoaenergy ZO delivers healthy energy when you get to that ZERO POINT so you're always taking the HIGHER GROUND. Because drinking ZOA, will always give you the strongest FOUNDATION in the UNIVERSE! Sip your ZO, now LFG!!!"
The not so cryptic capitalisation of the words 'Zero Point' and 'Foundation' refers to exactly what fans always suspected. Since Season 6, they have strongly believed that The Rock is indeed The Foundation, based on the character's design matching Johnson's famous arm and chest tattoo. This is also not the first time Johnson has hinted towards a possible collaboration. He had posted a very weird video back in March 2021 where he mentioned 'The Foundation' with his signature eyebrow raise.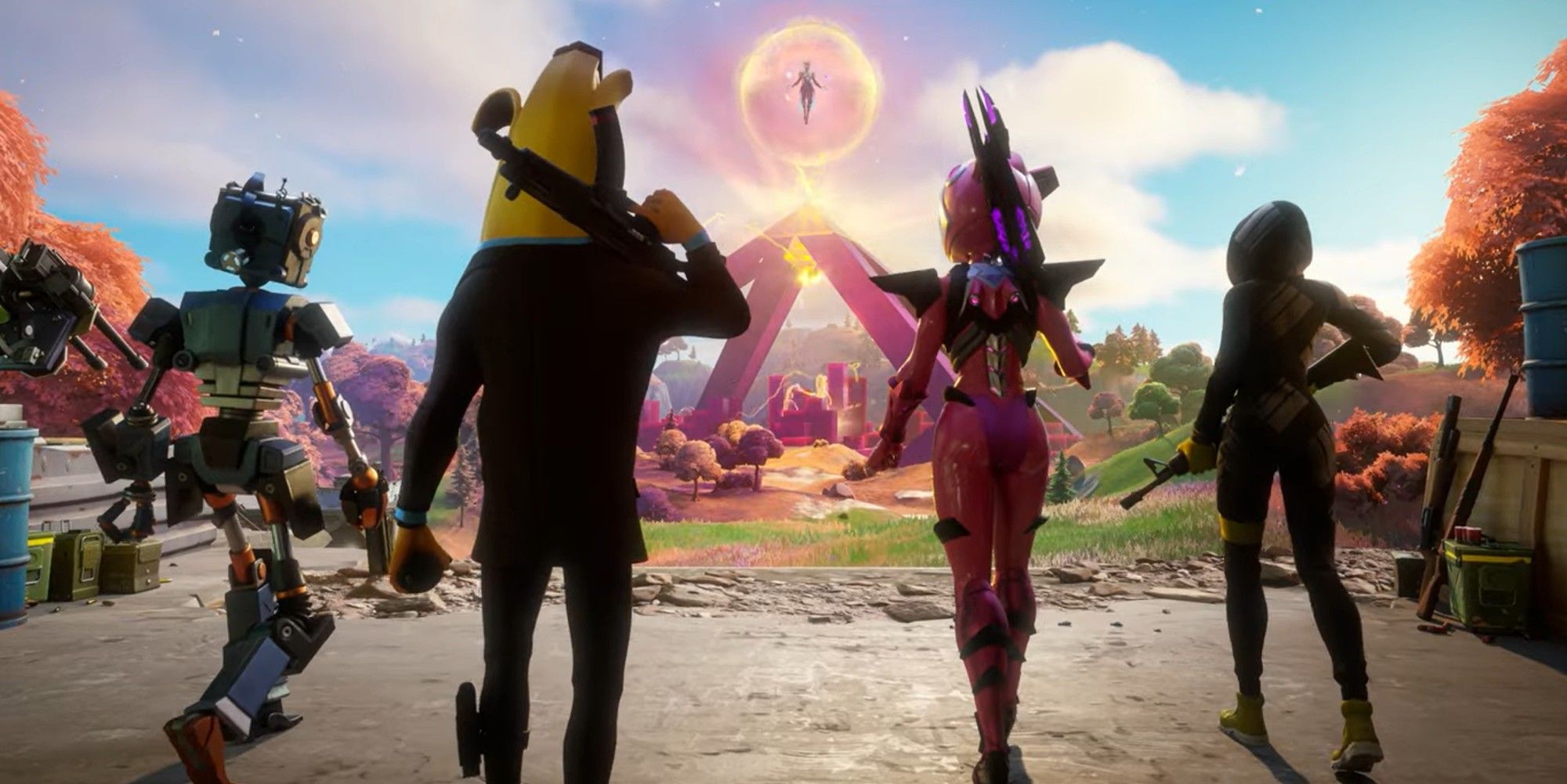 To cement this possibility even further, Fortnite's chief creative officer Donald Mustard also tweeted a simple 'Yep :)' a couple of hours after the rumors started flowing in. Clearly, this has been in the works for a while and it's all coming together for the Chapter 2 finale.
The trailer for the live event shows the Fortnite characters dramatically walking towards Cube Queen for a showdown. As The Foundation has been missing since he was stuck in the Zero Point, he might just come back to help the characters face the Cube Queen and lead the story into the next chapter.
Fortnite's live events have always been spectacular, be it Season finales or concerts in the game. The finale for Chapter 2 will possibly raise that bar even higher and set a good 'Foundation' for Chapter 3.
Source: Read Full Article