Erika Mori and Han Soto On Life Is Strange: True Colors At The BAFTAs
Spoiler warning for Life is Strange: True Colors
While Erika Mori and Han Soto didn't pick up the win at last week's BAFTA Game Awards, the duo were in high spirits after crossing the pond to hang out with their fellow nominees. Known for their roles as siblings Alex and Gabe Chen in Life Strange: True Colors, we had a chance to catch up with them on the red carpet and talk about the game's controversial big decision, motion capture, and the impact their characters have left on so many people.
The final chapter has players choosing to condemn or forgive Jed regarding his role in Alex's attempted murder and the death of her brother. I'm a nice person, so I decided to let him off, but editor-in-chief Stacey Henley and Mori herself were quick to disagree with me. "So many people when looking at the percentages chose to forgive him," Mori tells me. "So I'm like, 'Well, I guess most of the people playing this game are better people than I am.'"
Soto is on the same page: "Definitely condemn. We've talked about this before, but life happens, and you go through different experiences because the last time I was asked this question I gave a different answer. Now I've been through some things and I had to think about it, but sometimes people make wrong decisions. No, I condemn."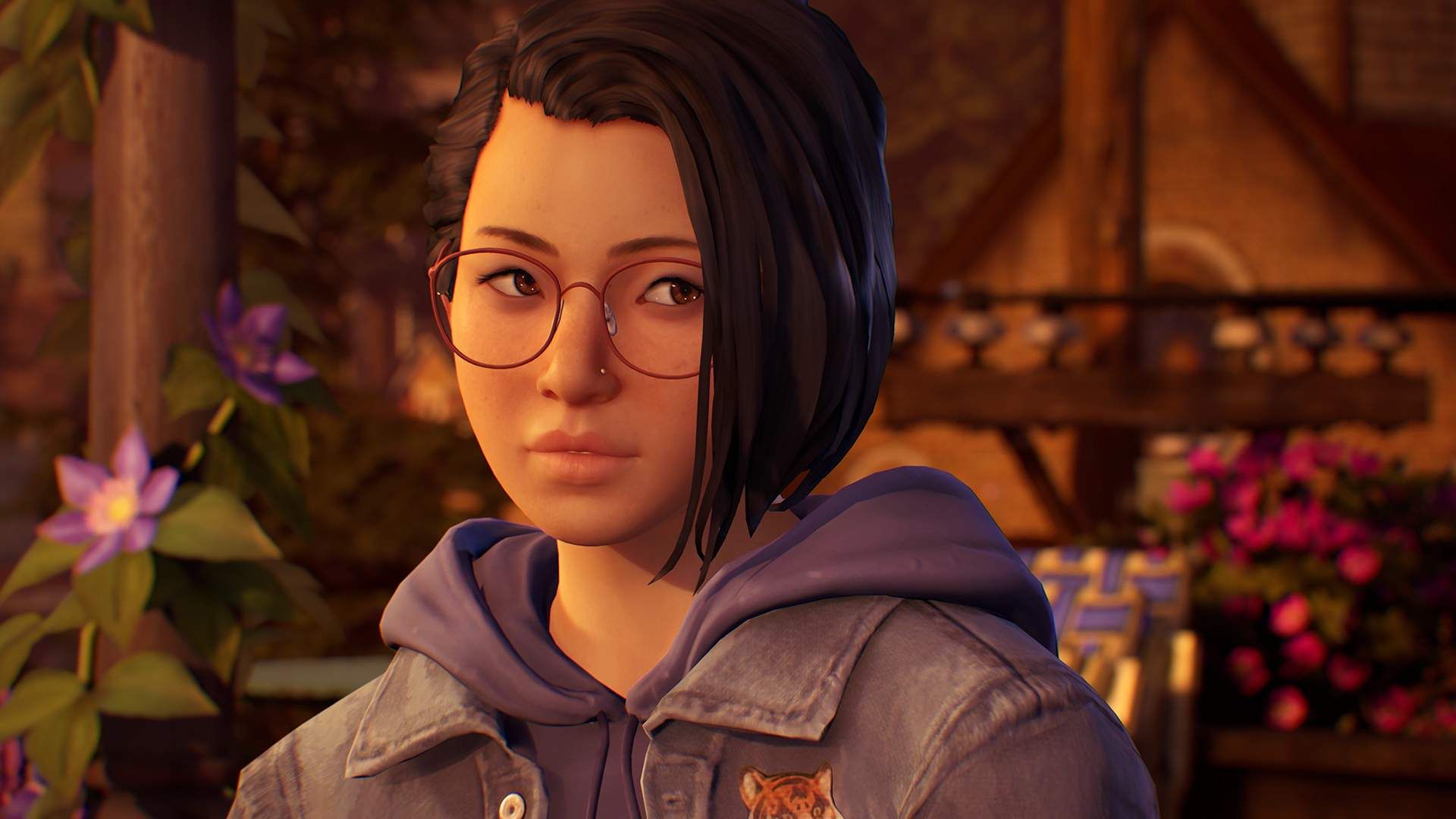 The fictional siblings also talked about bringing their respective characters to life, and how motion capture combined with a talented storytelling team allowed emotional beats to land far more often than not. Unlike previous entries in the series, True Colors is a singular experience with no episodic cliffhangers or a staggered release schedule.
"I had a lot of help from the creative team because they were able to keep the conditional nature of the script straight and just allow me to be in the moment," Mori explains. "I was able to dive into the reality of what Alex was feeling and saying in those moments without being like, 'Okay, so what happened the last time they had to make a choice?' It was really helpful and the team is invaluable."
As for Soto, his approach is a little nerdier and analytical, but no less dedicated. "I have notes on my script," he tells me. "Depending on the day and what scenes we were shooting I'd feel a certain way, so I colour coded things in green, red, and yellow so I'd know how to feel. It's hard, it's hard to know how to feel and where the branches will go."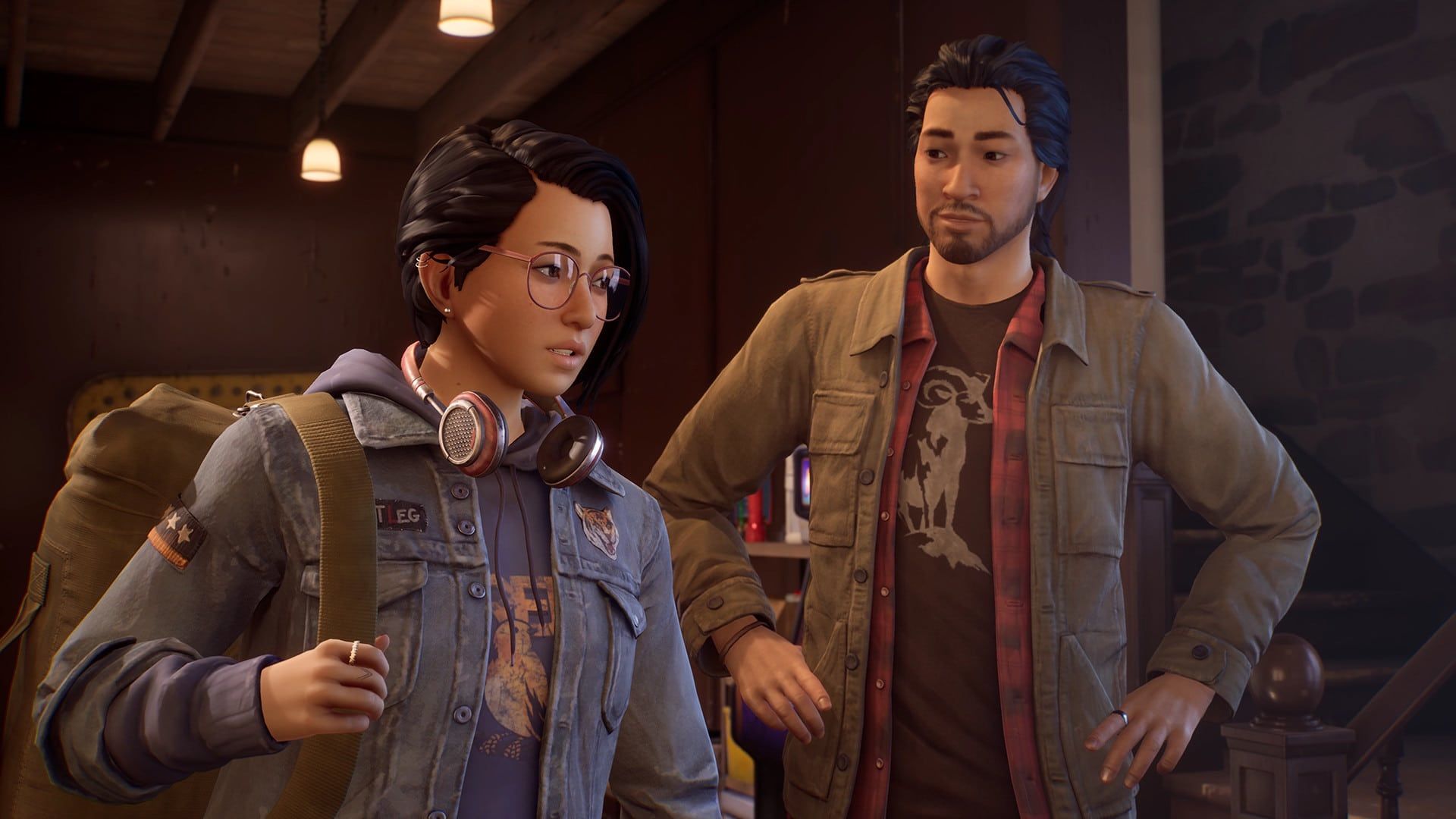 Gabe's character is also rather special in how he's executed. While he's a main force throughout the entire game, he isn't really in it all that much. Meeting his end at the first chapter's conclusion, his presence is felt in the lessons learned by Alex and the grief she must work through in accepting her brother's sudden demise. Soto wasn't even aware he would be coming back for additional scenes once he bit the dust, which made bringing forth the required emotions all the more fascinating for him.
"One of the things I talked with our director about was the kind of residue I wanted to leave for [Alex] in the next few chapters," Soto explains. "This was not knowing there was a chapter four, not knowing there was a chapter five, so when they brought me back it felt like coming full circle and just buttoning everything up. That was a very surprising phone call or email because I thought they were joking with me, because we prank each other all the time. Like dude that's not funny, you already killed me off so let me die in peace."
So many of these scenes – including the closing moments between Alex and Gabe – were made possible through the intimacy afforded by motion capture. It means you're no longer recording on your lonesome inside a vocal booth, but acting alongside other actors on a soundstage where real emotions and interactions can bleed through.
"I think there is a physicality that comes through in the voice, at least it does for me, because even when I was doing VO there were a lot of times when I was up and moving around using the rest of my body," Mori tells me. "It's not just the body capture but also the facial capture, because there's so many communications that are non-verbal. From stance to the flick of an eye to the crinkle between your eyebrows you can see so much, and I think the combination of all those pieces makes a really powerful game."
Source: Read Full Article