Exclusive: Funko Pop Announces $60 Thor's House From Avengers: Endgame
Funko has turned countless characters from various series and franchises into Pops over the years, revisiting the Marvel Cinematic Universe time and time again. One of its next team-ups with Marvel will be a little different as not only will it add new characters to its MCU collection, but also an amusing location for them to call home lifted from Avengers: Endgame.
If you've not seen Endgame, or you haven't watched the Marvel blockbuster for a while, the Avengers who survived The Snap head to New Asgard to recruit Thor for their plan to bring back the trillions who were wiped out by Thanos. Blaming himself, Thor isn't doing too well when they find him, lounging around eating pizza and playing Fortnite.
That's the scene that has been recreated in Funko form, complete with an out-of-shape, shirtless Thor and a couple of people the God of Thunder called housemates at his lowest point to date. Korg is the one sitting on the couch playing Fortnite, as was the case during this particular scene in the movie, and if you look closely, you'll see their buddy Miek sitting alongside him chomping on a slice of pizza.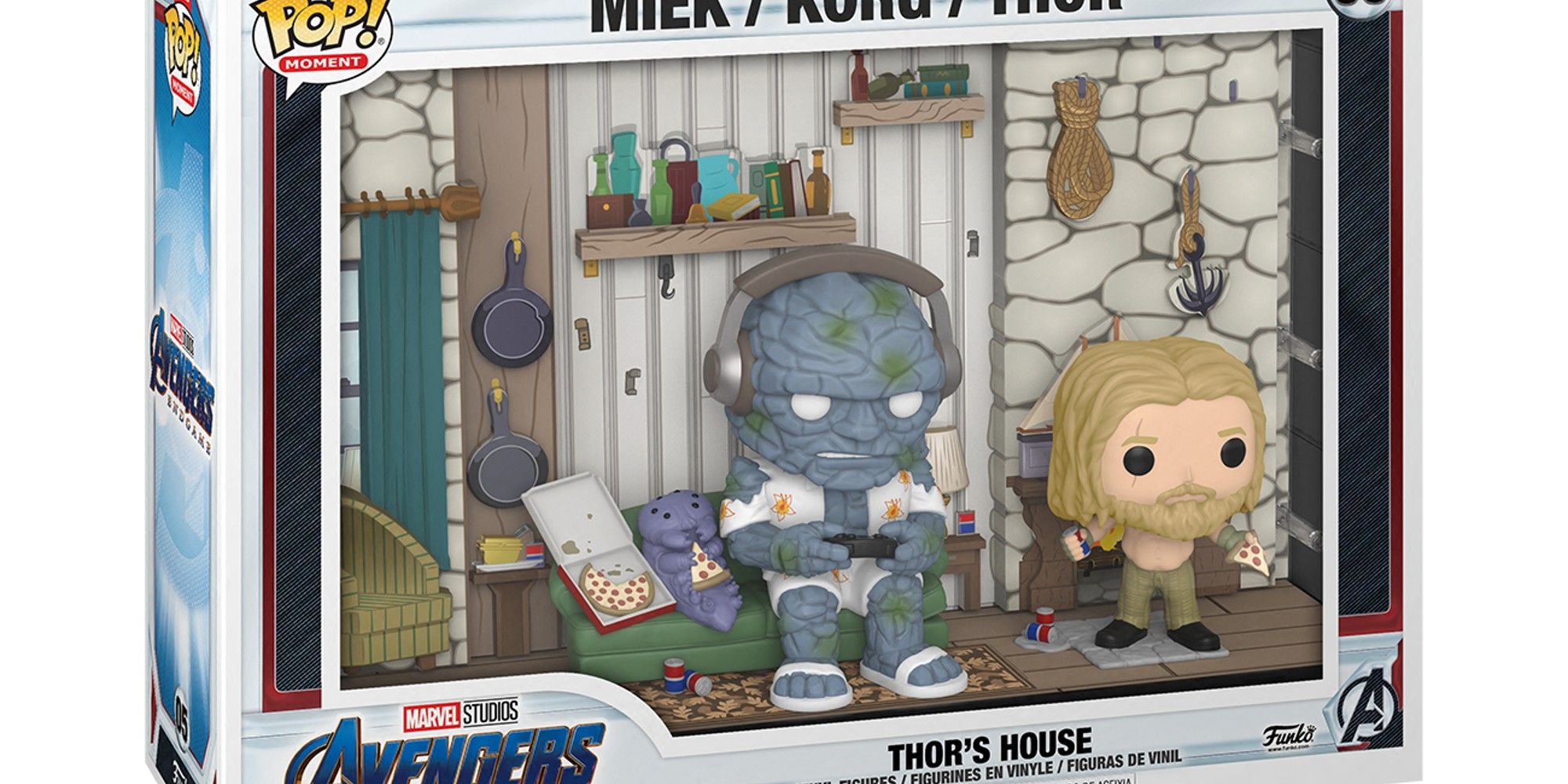 Sitting at 18 inches wide, if you've got a couple of other Funko Pops inspired by characters from Endgame, you could recreate the scene during which Thor is eventually tempted back to help save the universe. As for when the Funko Pop Thor's House set will be available, you can actually pre-order it right now through the Funko site. The set, which includes the house and the characters inside, so everything pictured above, costs $60.
Marvel will be making a big splash on the video game landscape this year via Spider-Man 2, and in the years ahead through games like Wolverine and EA's Iron Man. Slightly more surprising was the reveal last summer that Funko will be doing the same. The collectibles company announced its debut game at San Diego Comic-Con and while a 2023 launch was expected, no firm release date has been revealed yet.
Source: Read Full Article