Fewer Than Four Percent Of FIFA 22 Players Have Played A Women's Match
FIFA 22 is coming towards the end of its lifespan as players prepare for the next iteration of EA's annual football simulator. However, achievement statistics show that just four percent of players have played a women's football match in the game's 10-month lifespan.
TheGamer measured this by tracking the Passion achievement across Xbox, PlayStation, and Steam. To unlock the achievement, you must "play a women's International football match," which very few players have done. 3.3 percent of players have unlocked the achievement on Xbox, 4.2 percent have on PlayStation according to PSNProfiles, and 3.9 percent on Steam. That averages out to 3.8 percent of players who have played at least one women's International football match on FIFA 22. We have not taken into account Nintendo Switch players, as achievements aren't available on the Nintendo console.
This trophy only measures women's matches played in Kick Off mode, either in the Women's International Cup competition (think the World Cup in all but name) or one-off friendly matches, including House Rules. You can play as women in two other game modes, Pro Clubs and FIFA Street's spiritual successor, Volta. However, both of these modes put you on mixed gender teams and offer a different experience to your usual FIFA fare. FIFA 22 also added Alex Scott as a co-commentator in Career Mode, but she doesn't feature in modes like Ultimate Team.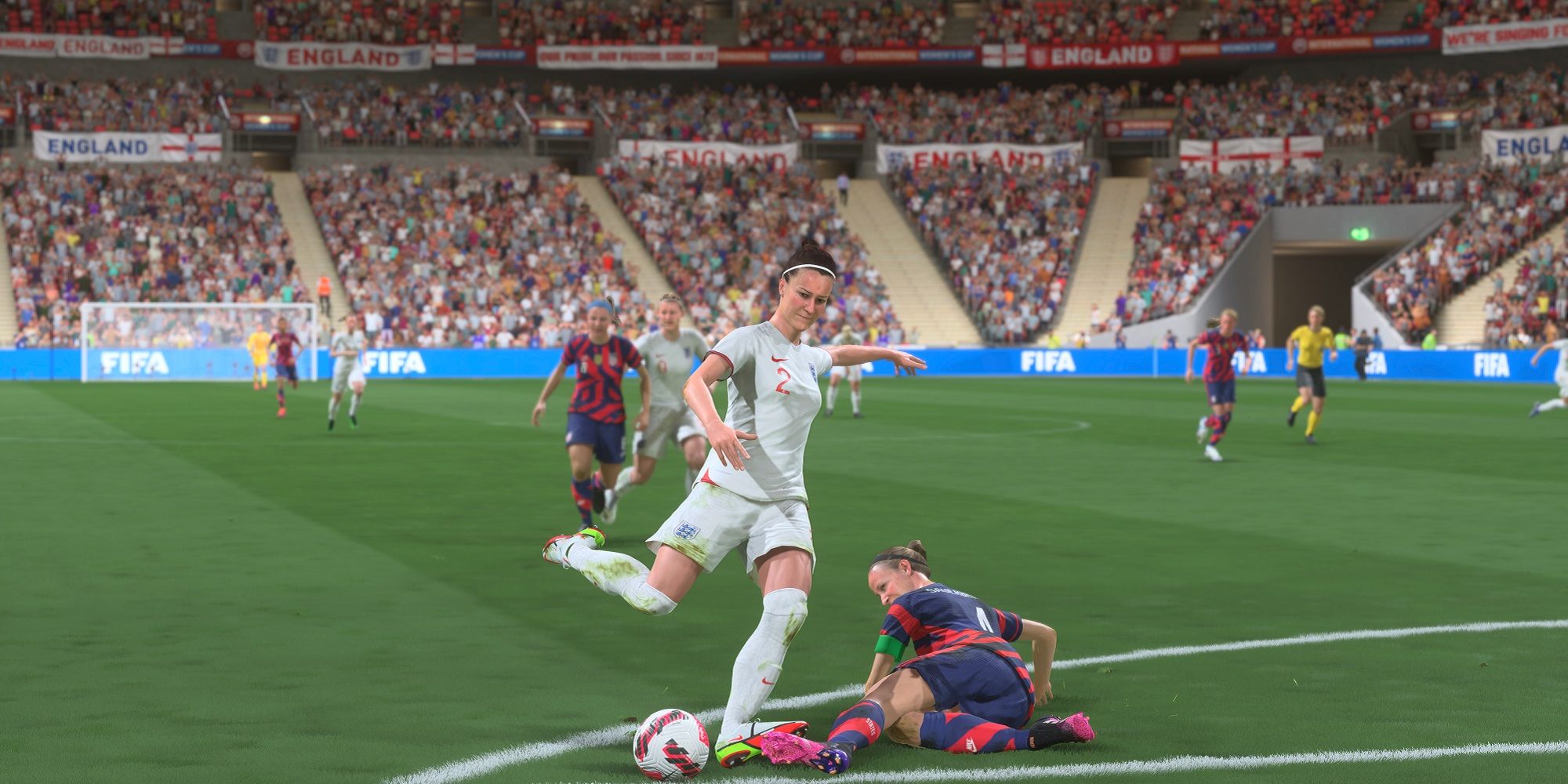 While more players could choose to play Women's International matches, EA could do a lot more to promote the women's game in FIFA. Currently, there are no domestic women's teams available to play as in-game, only the national teams. This means there's no option to start a Career Mode with a women's team, and no women are available in Ultimate Team either. You would imagine that more people would play as women if they were included in FIFA's most popular modes.
Rival sports simulator Football Manager is currently working on adding women to its game, but it currently doesn't have an estimated time of arrival. Sports Interactive has a much more robust scouting and research system and accurate database of players statistics, and said last year that it wants to do right by the women's game rather than just publish any old product. However, it doesn't look likely that it will arrive in Football Manager 23, as we haven't had an update from the developer for nearly a year.
FIFA doesn't have that problem, as many women are already in the game. However, if it wanted to introduce the Women's Super League, for example, it would need to add a lot more players. EA should be used to that, though, as FIFA 22 introduced the Indian Super League, and new teams are regularly added to the game in its annual installments.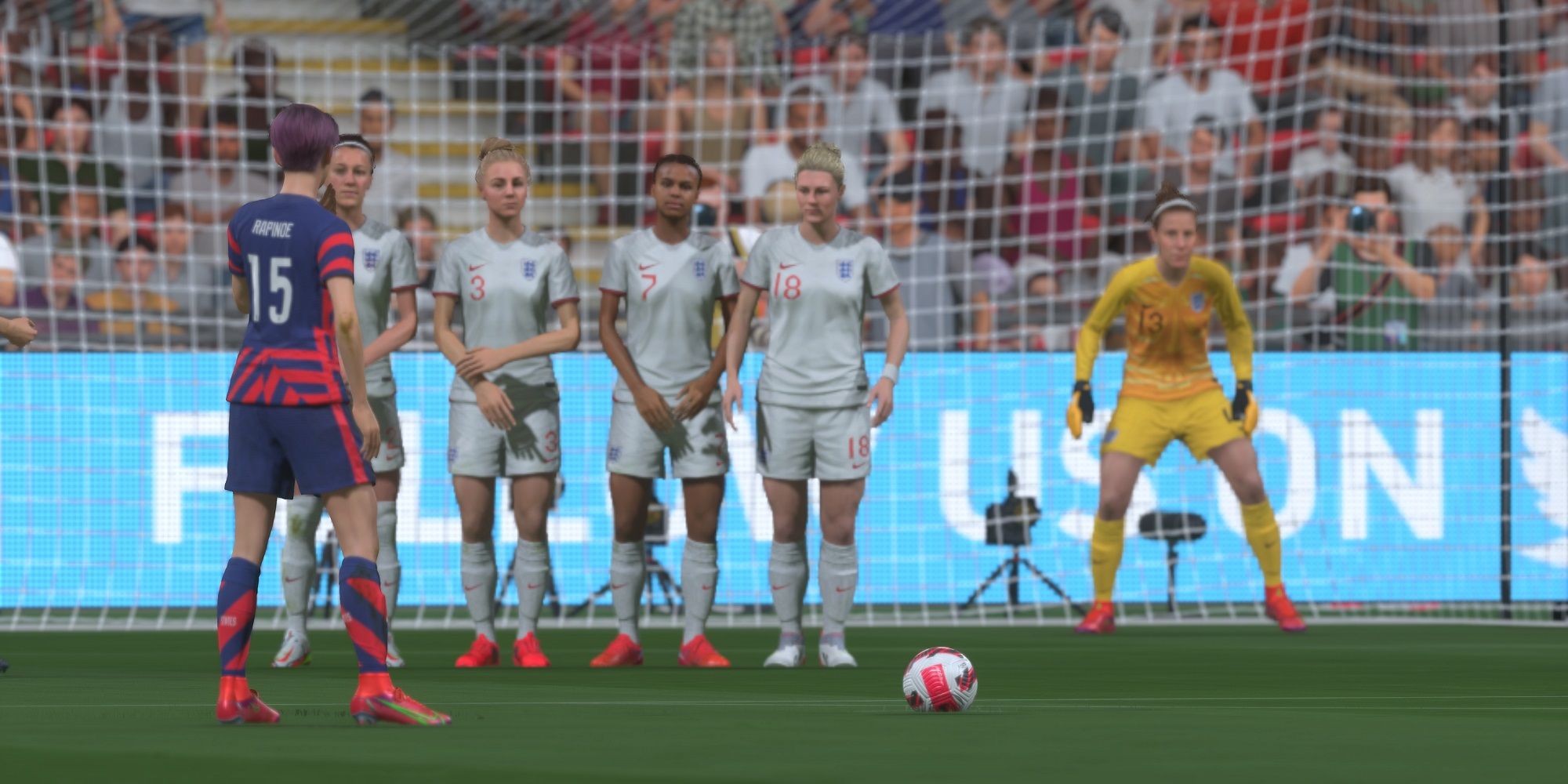 EA could promote the women's game in FIFA by including a league like the WSL, so players can jump into domestic matches as well as internationals. This would also open up the possibility of women's Career Modes, although the fact that transfers work differently in the women's game would create a little more work than it initially seems.
Sports Interactive says that it intends to allow coaches to transfer between men's and women's clubs, so Jurgen Klopp could manage newly promoted Liverpool Women, or Sarina Wiegman and Emma Hayes could take control of the title race in the Premier League. This seems like a lot to ask of FIFA, which doesn't even have the Women's Super League at present, but if EA really wants more players to play women's matches, it needs to give them equal importance when it comes to gameplay.
Source: Read Full Article