FIFA 23's World Cup Mode Brings Back The Series' 40 Greatest Songs
FIFA 23's World Cup update launches this week, and it won't just be bringing new teams and modes to the game to coincide with the Qatar World Cup. It will also include its own soundtrack made up of the 40 most popular FIFA tracks from the past 25 years.
If you have been playing FIFA for any period of time, then there's a strong chance at least part of your taste in music has been shaped by it. Whether you have to stop your team selection to dance along to Bloc Party's Helicopter, or a track you've wound up hearing 500 times between matches inadvertently becomes your new favorite song, FIFA's soundtracks have shaped the music a lot of its players listen to.
EA called upon the thousands of players who have been influenced by the songs included in FIFA games to nominate which tracks were their favorites and revealed the results via its website. A playlist featuring the 100 songs that received the most nominations is available to listen to on Spotify right now, and the top 40 will be added to FIFA 23's World Cup mode when the update is rolled out later this week on November 9.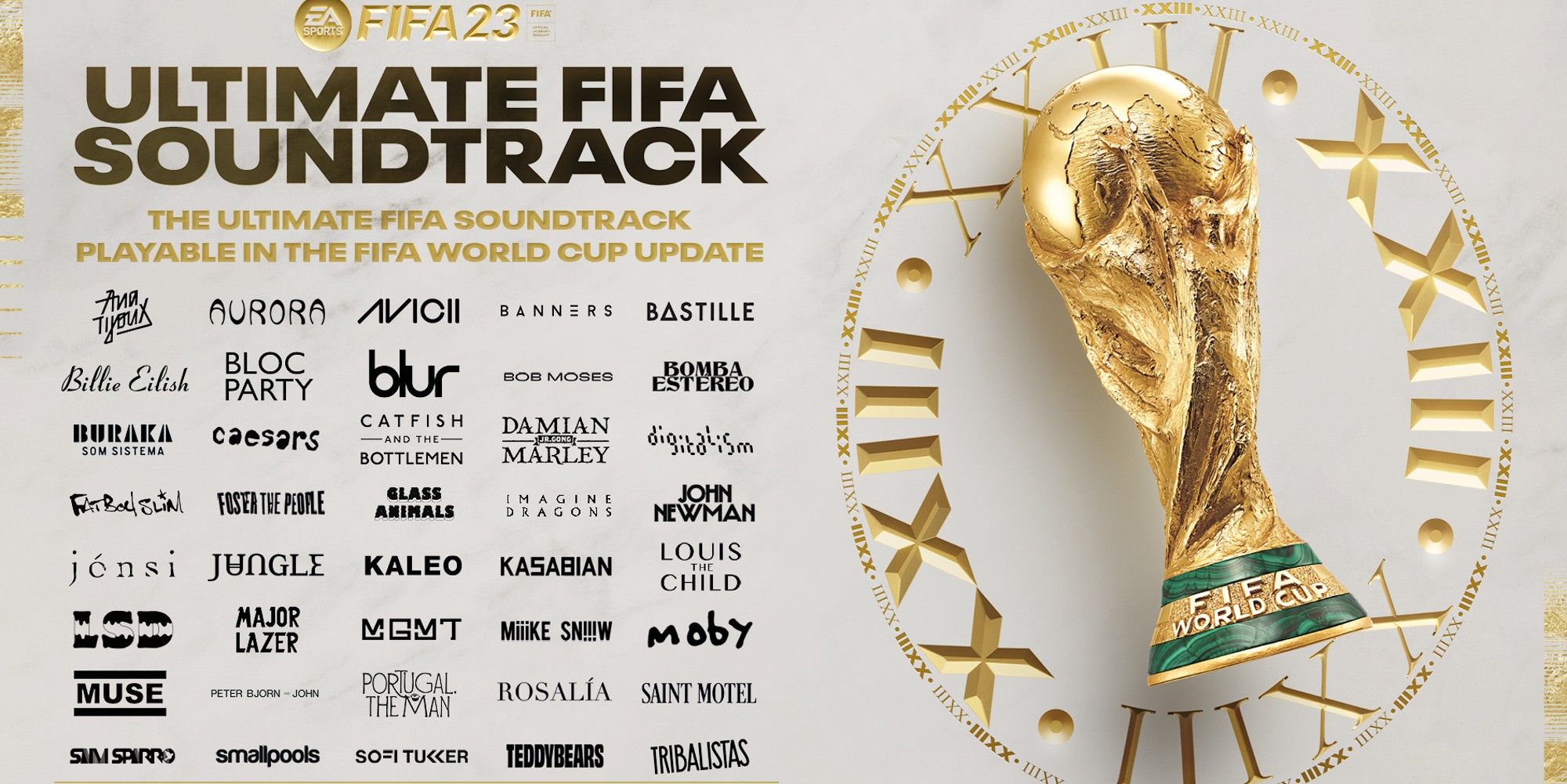 "Every fan has their favorite FIFA tracks, and this playlist is the ultimate celebration of the music that has defined discovery, diversity, and excellence for generations of gamers," EA's president of music Steve Schur explained. As for the songs you can expect to hear when playing the new mode later this week, Song 2 by Blur, Jerk It Out by The Caesars, and MGMT's Kids all made the cut.
It's somewhat fitting that FIFA 23 has been the stage on which the very best of FIFA's many soundtracks has been collated and celebrated since this will be the last game in the series, at least as we have known it for the past 30 years. EA will drop the FIFA name next year and rename its series EA Sports FC. FIFA's president previously claimed there will be more games with FIFA branding attached in the future, but there has been no more information on how that might happen so far.
Source: Read Full Article