Final Expansion For GW's Blackstone Fortress Introduces Drones To The Warhammer 40,000 Universe
Games Workshop's tabletop Blackstone Fortress is coming to an end as the final expansion Ascension is now available to pre-order.
Blackstone Fortress is a board game set in the Warhammer 40,000 universe and is a member of the Warhammer Quest range that is often seen as the spiritual successors to GWs Hero Quest and Space Crusade games of the 1980s. Originally released in 2018, the game has received three expansions and a round-up of the year in the form of an Annual in 2019. The previous expansion saw the return of the Zoat, a reptilian species enslaved and bio-engineered by the Tyranids. They appeared in the first edition of Warhammer 40,000 Rogue Trader but vanished from sourcebooks until finally seeing their return earlier this year (2020). Each expansion has not only brought new content to the board game, but rules for the game's miniature contents for play in Warhammer 40,000 have been included.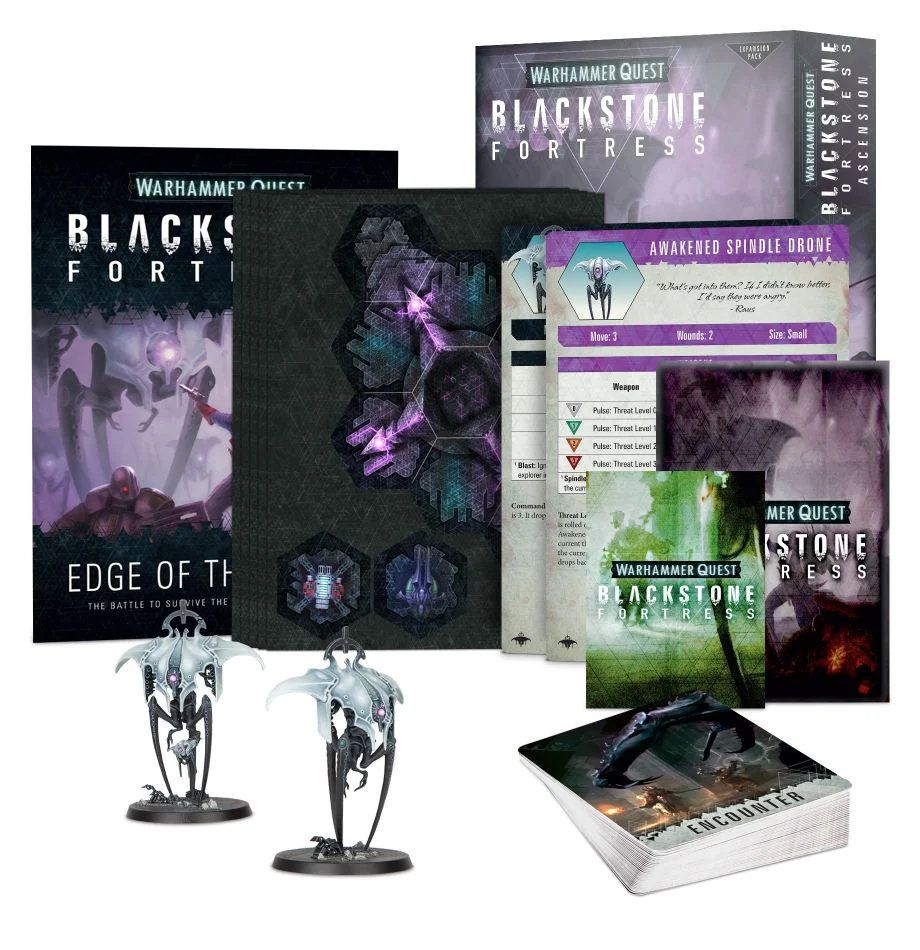 Blackstone Fortress: Ascension follows the trend and introduces a new miniature to the game, Guardian Drones, two of which can be found in the box alongside rules for use in Warhammer 40,000. The tripodal mechanoids prowl the deadly Blackstone Fortress, annihilating unwanted visitors as they attempt to escape. The sculpts bring an ominous presence to the game invoking the image of the mono-eye of HAL from A Space Odyssey 2001 with the sleek organic curves of a stingray. Definitely, something not to be trifled with. You will also find a wealth of content including some secret content that can be accessed once you have completed the game.
Alongside Blackstone Fortress: Ascension, GW's Black Library is releasing a novel of the same name that covers the events of the final expansion. In addition to the standard hardback edition, a special edition limited to 1250 copies is available. This includes some extras not available in the standard release, with the stand out features being the inclusion of an introduction by the author and the short story Cauda Draconis. Oh, and did we mention that they are also signed copies?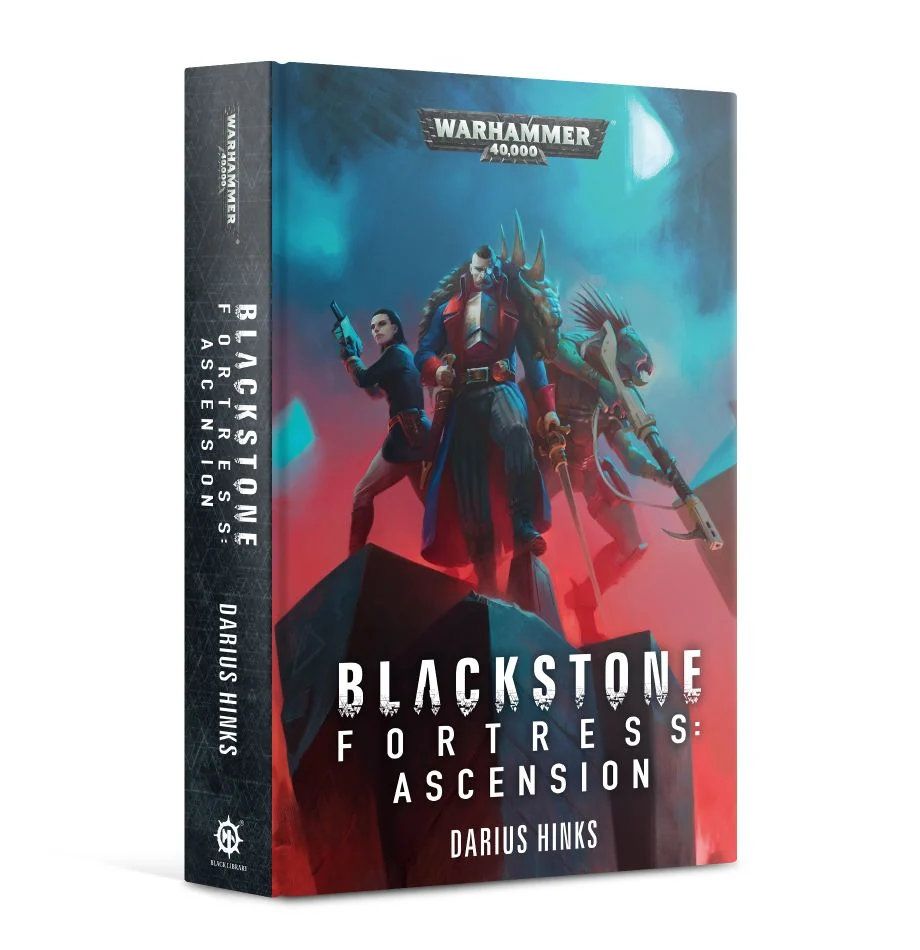 Blackstone Fortress Ascension is available for Preorder on the GW website and from your independent GW stockist with general release in stores September 5th. Pricing for the expansion is $110/£65 and the standard edition novel at $27/£18.
NEXT: Five Essential Tools Wargamers Need
Source: Read Full Article