Fortnite: All Chapter 3 Season 4 Battle Pass Skins
Quick Links
It's always fun to start a new Fortnite Season. The maps changes, some parts are modified, others are removed, and a few new parts are added. Plus, there are balance changes to the metagame, weapons come and go; new mechanics and abilities are added. However, perhaps out of all these changes, getting a new Battle Pass is the most exciting of all.
And why's that? Well, simply put, one of the best things in the game is collecting as many skins as possible and filling up the locker nicely. There are eight new skins for you to collect and here's when you'll unlock them.
Paradigm (Reality-659)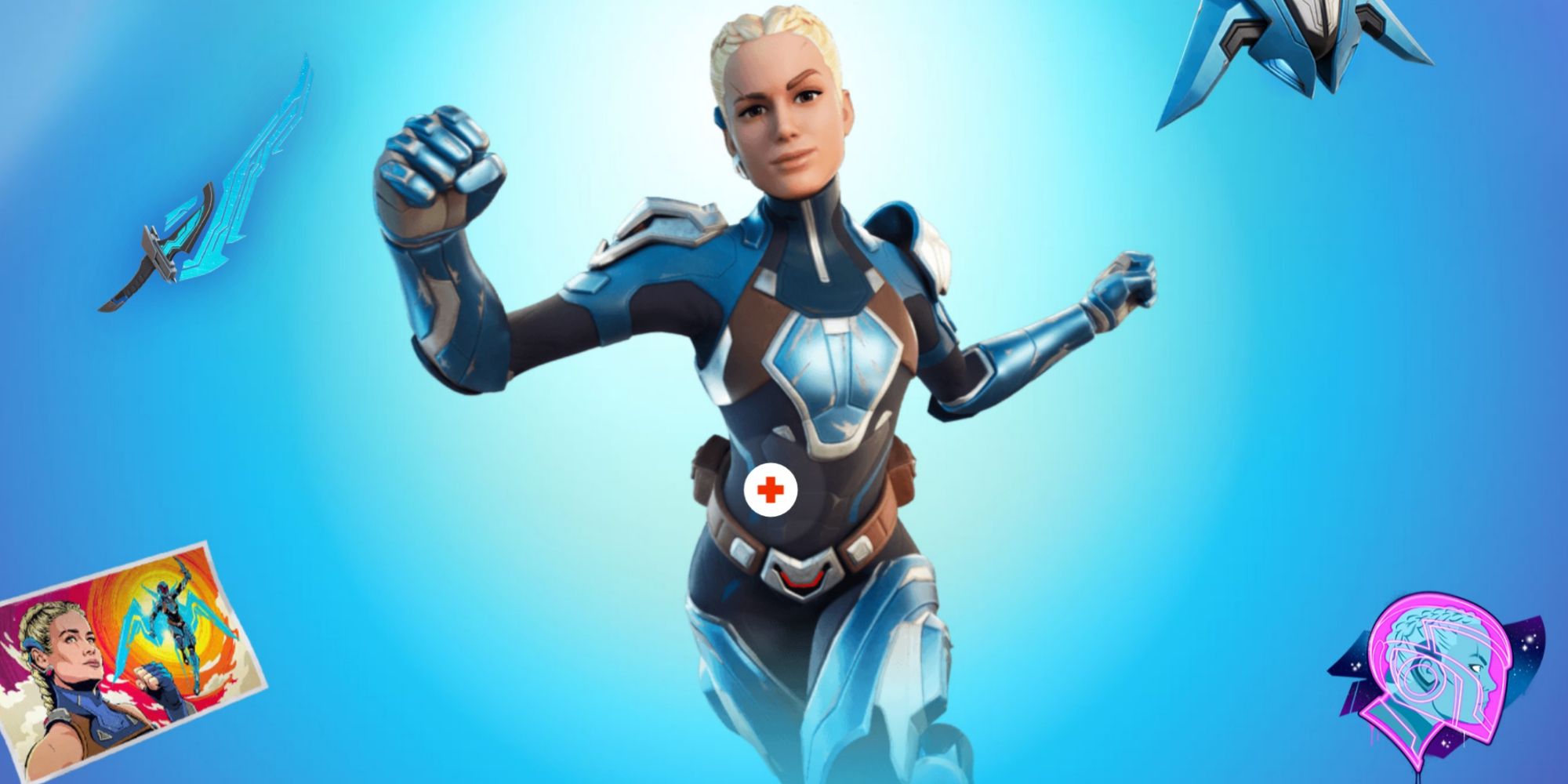 Are you a fan of Brie Larson? If so, you'll love the Paradigm (Reality-659) skin! This skin is the opening act of Chapter 3 Season 4's Battle Pass. As soon as you purchase the Battle Pass, you'll receive this skin straight away.
Bytes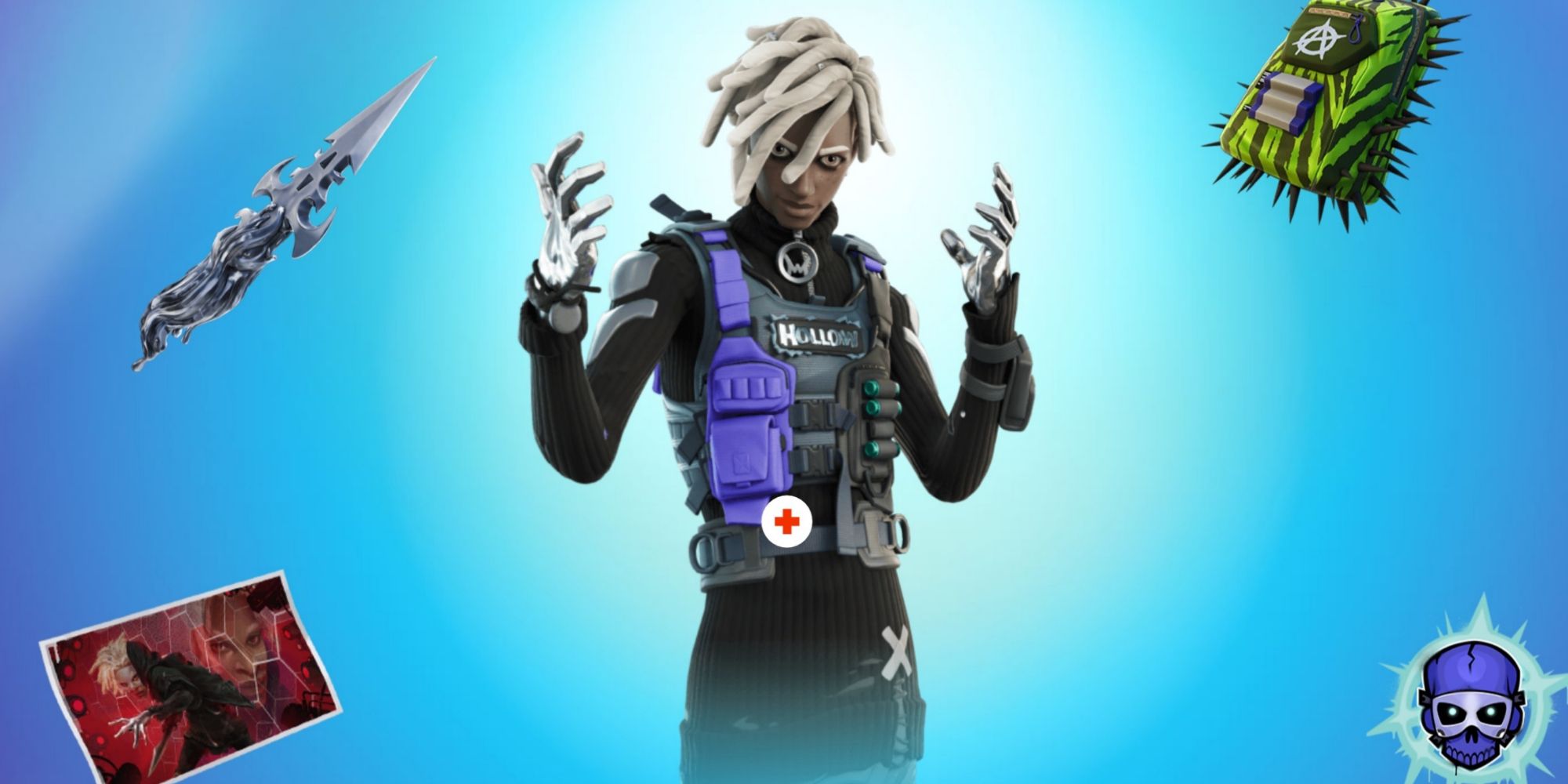 Once you reach page two of the Battle Pass, you'll be able to unlock Bytes for nine Battle Stars. Completing and unlocking everything on that page allows you to get his harvesting tool, The Nothing's Gift. It's been announced that it will come with its own set of quests that will be released on the third week of the Season.
On the next page, you can even unlock a ponytail hairstyle for him that you can use as an alternative style.
Grriz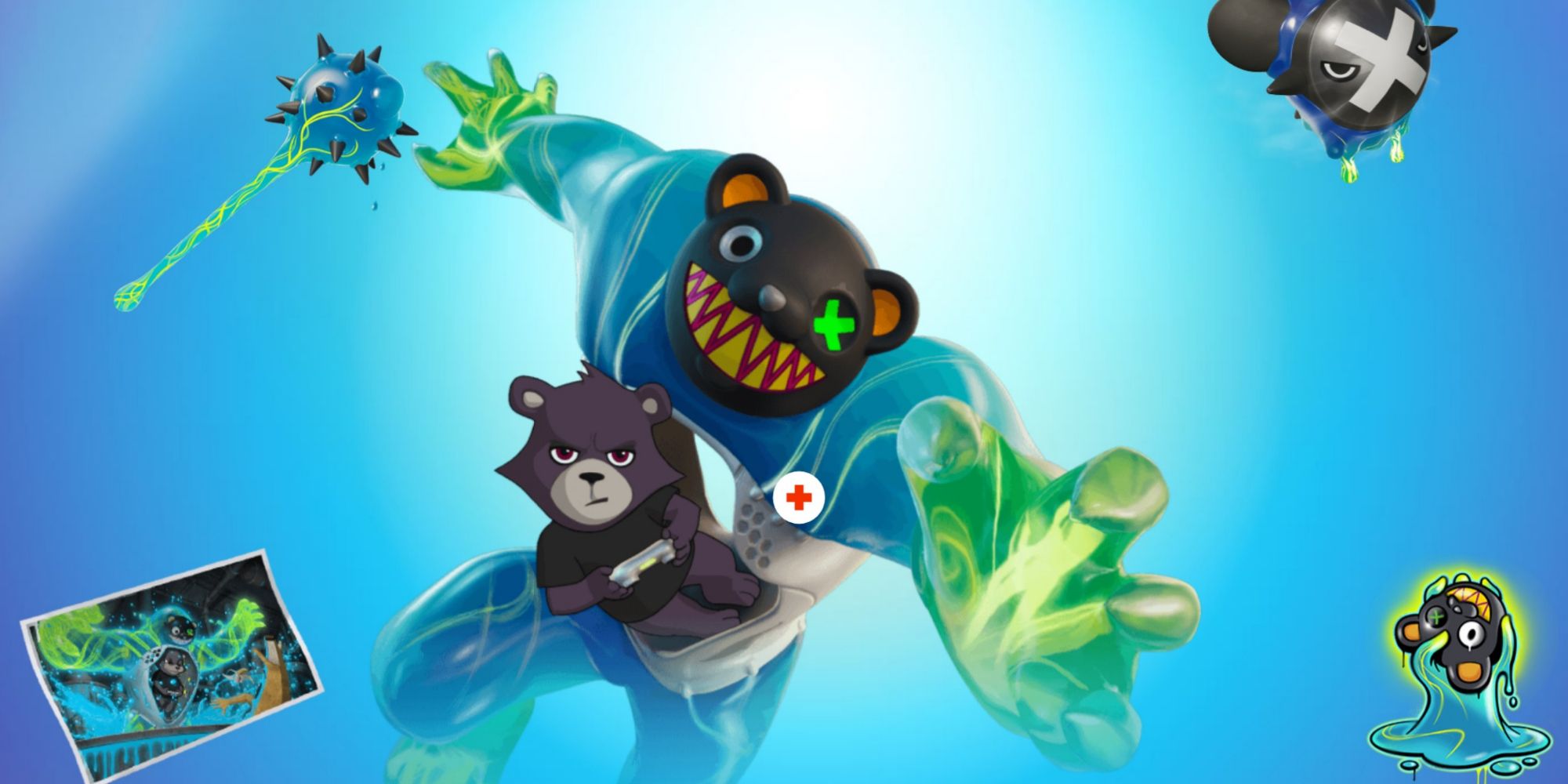 Grriz is a small purple bear that's remote-controlling a Slurp-made creature with a bear mask. You can collect this skin after claiming all Battle Pass page four rewards. Even though he's got a mean look on his face, he's pretty cute due to his small size and cuddly appearance. The "Pick Me Up" emote on page six adds to his childlike behavior when he stops acting tough for a bit.
Unfortunately, there are no extra styles for these two in the regular Battle Pass – you'll have to get to the Bonus Rewards section to unlock more.
Meow Skulls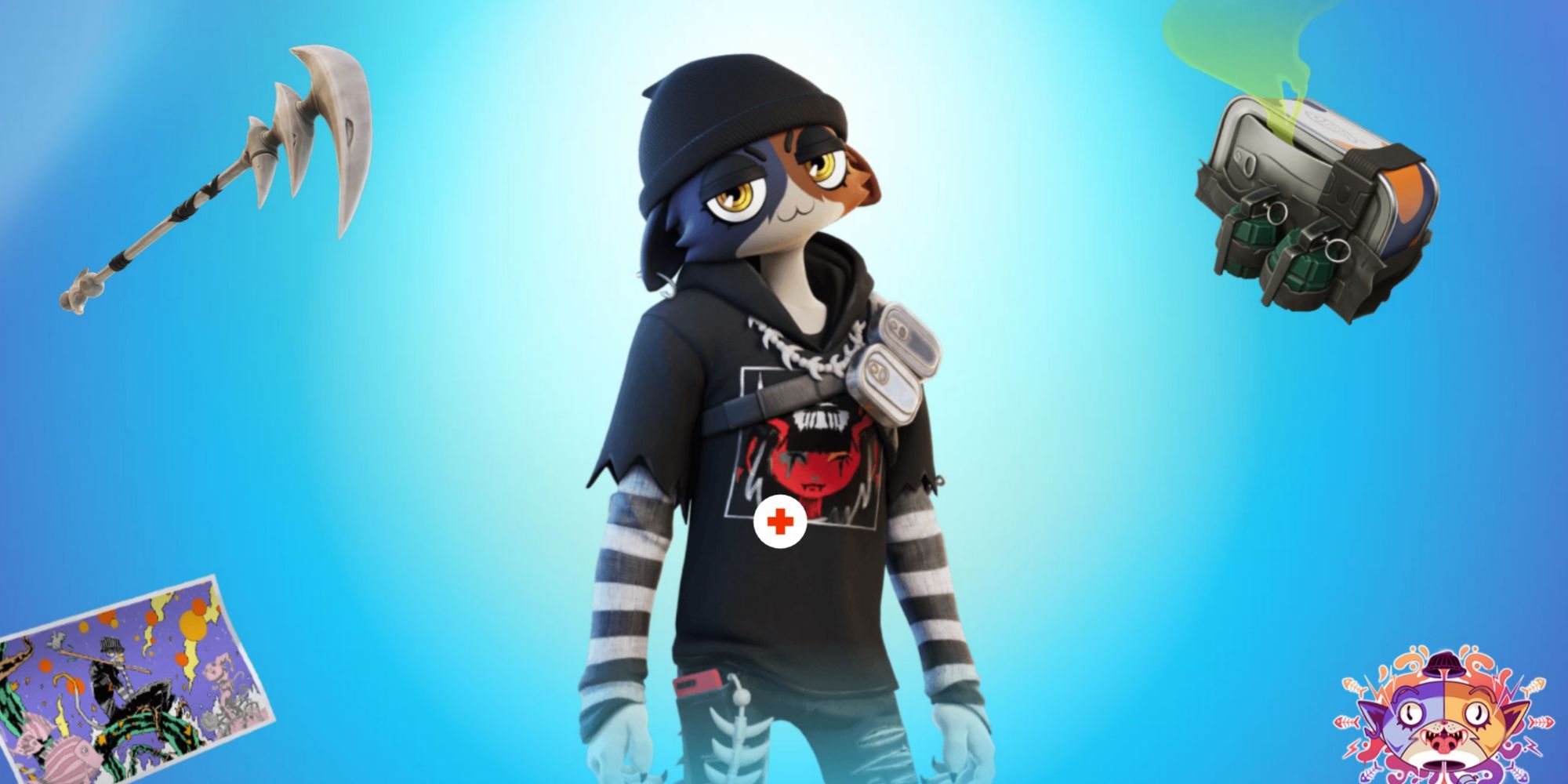 If you're a Meowscles fan then you'll enjoy his edgier-looking counterpart: Meow Skulls. Even though they're so similar, they're not part of the same set — Meowscles is part of the Swole Cat set and Meow Skulls is part of the Cali-cool set.
Meow Skulls is just as cute with its dark clothes, tuna can necklace, and ripped skinny jeans. You can unlock Meow Skulls on the fifth page of the Battle Pass and if you'd prefer a different style, unlock its alternative pale look on the eighth page.
Lennox Rose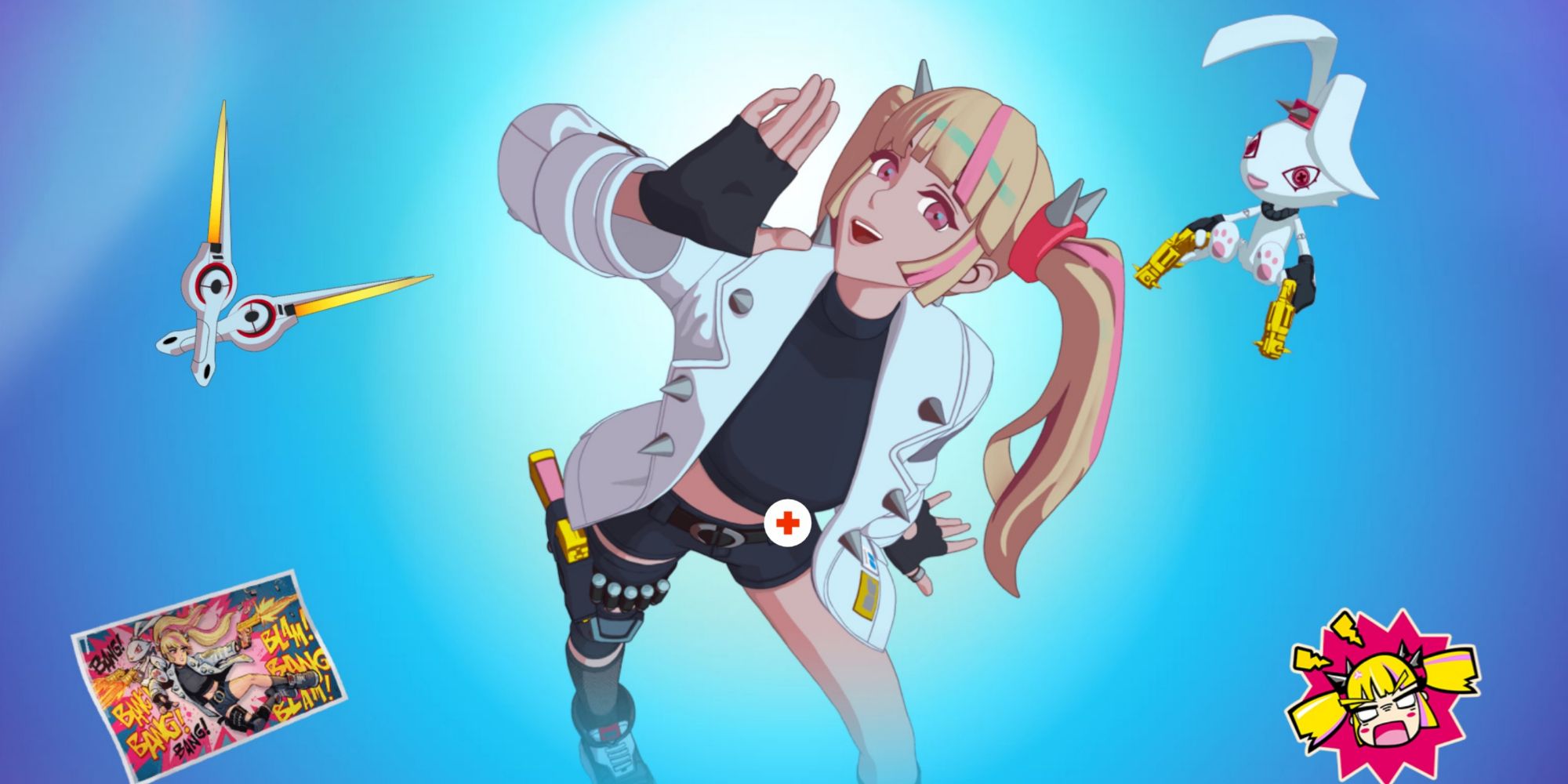 Lennox Rose is this Battle Pass's anime skin. You can unlock Lennox Rose on page six of the Battle Page and right on the next page an alternative paint-covered black and yellow style. If you prefer pastel colors, then her Bubblegum Punk style on the second Bonus Rewards page is what you should aim for. However, it'll take a bit of grinding to get to.
For some players, the anime skins have been the best addition to the game given how they tend to stand out in the crowd due to their contrast with the game's graphic style.
Twyn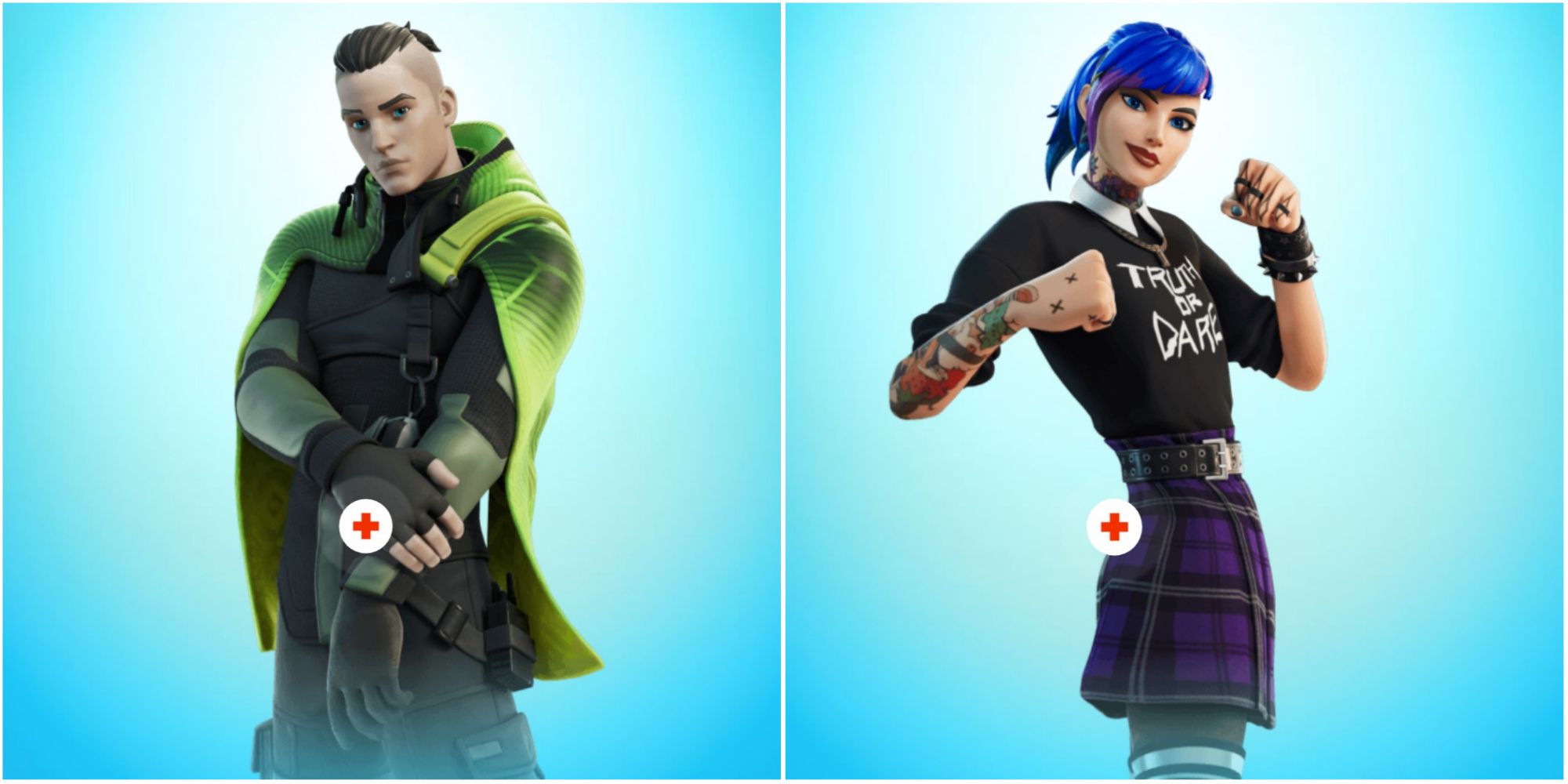 According to his description, Twyn is "the Peace Syndicate's multifaceted Master Scout" and he'll appear one way in a second and a completely different way in another. Unlock Twyn on the eighth page of the Battle Pass and the "Digitized" built-in emote on the next page to unlock Twyn's Stryder alternative digital reality look. It will also change his back bling, his harvesting tool, and his glider.
Get to the Bonus Rewards section to also get new styles for Stryder.
Spider-Gwen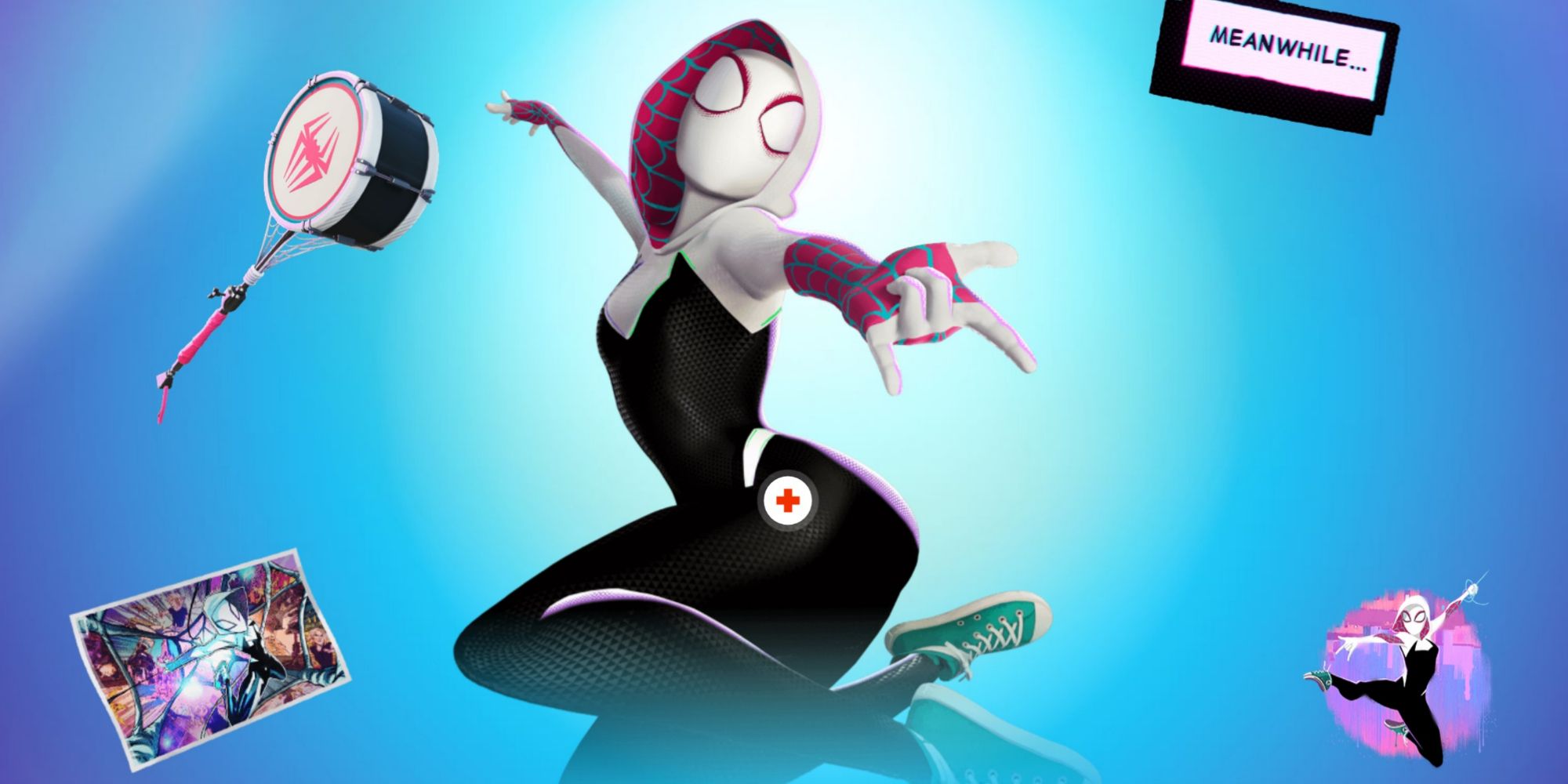 The last skin of the Battle Pass is always exciting. This Season the tier 100 skin is the infamous Spider-Gwen — more than appropriate given how Fortnite is exploring the alternative realities storyline. You can only unlock Spider-Gwen once you've gotten to page ten of the Battle Pass (which requires you to either claim 90 Battle Pass rewards or reach level 90), unlocked all nine rewards on that page, and gotten an extra nine Battle Stars to claim the skin and add it to your locker.
Once you're done with the Battle Pass, don't forget to get a few more levels to unlock Spider-Gwen's Gwen Stacy style (Spider-Gwen with her mask removed) on the second page of the Bonus Rewards section.
The Herald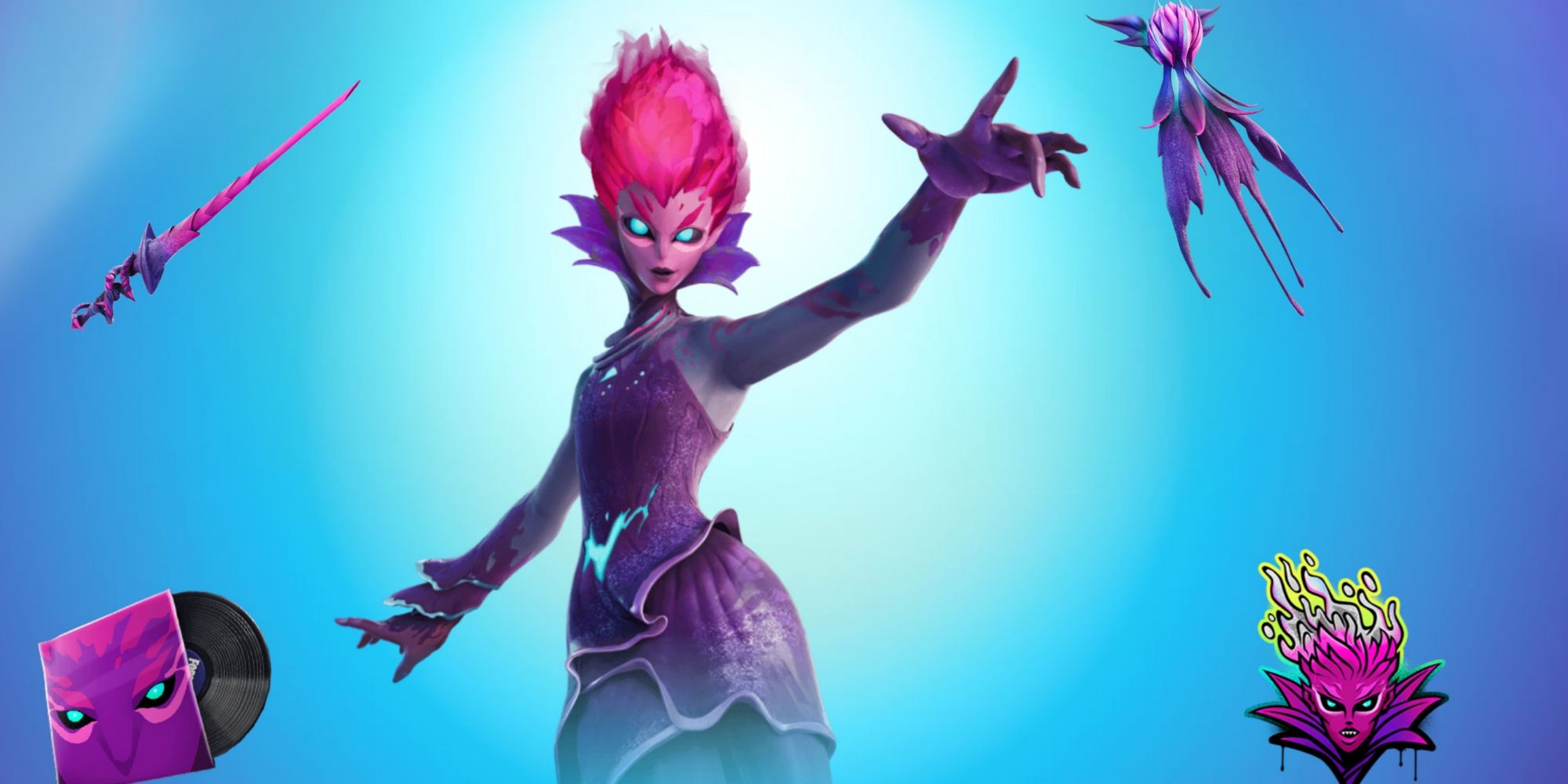 Not only is The Herald this Season's bonus skin, but it's also the strongest boss on the map at the moment. If you visit The Herald's Sanctum where Sanctuary was before, you can fight this alien-like creature to collect powerful weapons and loot.
The Herald will only be available in November. And, since it's the Season's bonus skin, it'll most likely be through a set of themed challenges, each quest unlocking a cosmetic item of The Herald's set.
For now, if you go to the Battle Pass menu, in The Herald's tab you'll see that only half of the rewards for this skin have been revealed. Once this skin has been made available, we'll update this guide with information on how you can get it in your locker.
Source: Read Full Article