Fortnite Crew Is Finally Worth It With This Month's Phaedra Skin
Fortnite is horny now. Well, it has been for a good while, but a new skin exclusive to Fortnite Crew has well and truly cemented that reputation. It's sexy, confident, and clearly drawing on some super-duper horny vibes in a way I'm quite surprised to see.
I'm talking about Phaedra, an ominous, gothic witch who is now available until the end of July for members of the battle royale's paid subscription model. Because I'm a dumbass and keep forgetting to cancel my recurring payments, it ended up in my lap and might be one of the first Fortnite Crew skins I actually plan to use on a regular basis. Better yet – it's amazing.
If you aren't familiar with Fortnite Crew, it's a monthly subscription service available in Fortnite which delivers exclusive skins, back bling, pickaxes, and more to those willing to pay £10/$10 a month for the privilege. Active members also receive 1000 V-Bucks and automatic access to the current battle pass, so if you're a regular player it almost makes sense to take advantage of the model instead of paying for the seasonal benefits outright.
So now I'm waltzing through Tilted Towers as a badass lesbian witch (it's my headcanon leave me alone) with an adorable octopus hanging from my waist as I blast any players foolish enough to cross my path. I play on no-build obviously, I'm not a complete monster. I don't know if Phaedra has some sort of relevance to the unfolding Fortnite lore, nor do I really care, I just love her aesthetic and how she is totally aware of her own fabulousness.
Fortnite is one of the biggest games in the world, so of course a few of its skins – mostly female characters unfortunately – are caked up like it's a Thursday afternoon. The tepid fever surrounding Phaedra reminds me of Witch Mercy from Overwatch, which set the internet on fire when it first debuted in Halloween 2016. People lost their minds over that skin, coming to terms with the fact that Blizzard's hero shooter wasn't just incidentally horny, it was actively courting that sort of audience. You'd think the yottabytes worth of porn across the web would have given that away already, but here we are. Phaedra might be dealing to a smaller crowd, but it's ignited the same excitement within me because the aesthetic is so damn imaginative.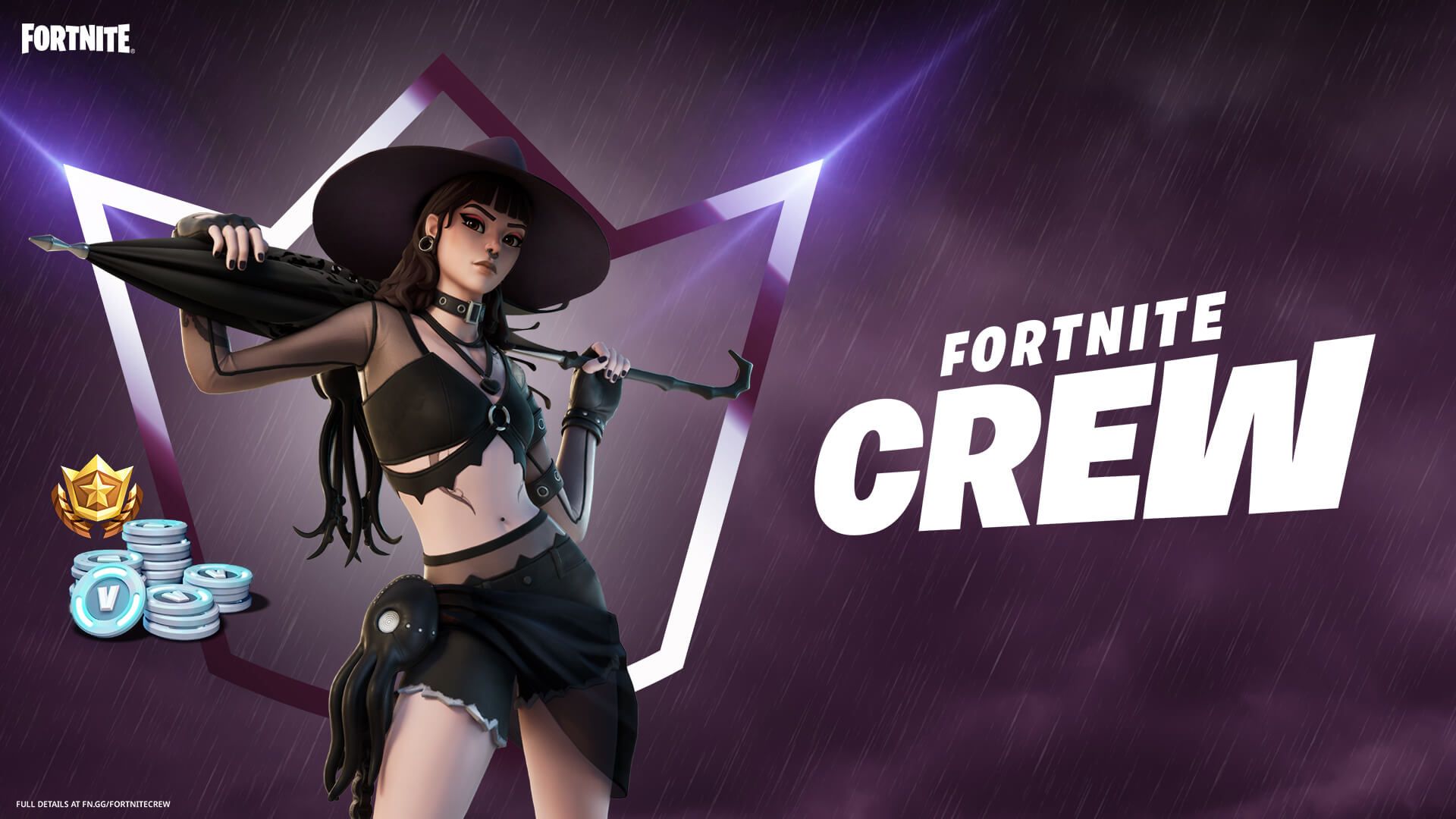 Just look at her! The Octopus back bling is ingenious, while the fish nets on her legs can be toggled on and off depending on what look draws your attention most. Her pickaxe is the most underwhelming part of the package given it's just a fancy umbrella, but even that informs the look beautifully. This is definitely a me thing, but part of me would also love an option to adjust the make-up too, partly so I can go for a more natural looking character instead of being in a perpetual state of goth. A small complaint, since it still kicks ass.
Fortnite has become known as an orgy of crossovers from all manner of games, films, television shows, and real life celebrities. Anything is possible in the battle royale universe, so it's reassuring to see that original skins like this are still able to command attention alongside the likes of Ariane Grande and Master Chief. At its heart, Fortnite is filled with bright ideas and plenty of visual imagination, so that continuing to shine through in spite of its continued mainstream success is a massive relief. Phaedra is also a badass, and will be my mainstay until John Cena finally makes his way onto the battle bus. One day…
Source: Read Full Article