Fortnite: How To Find Travis Scott's Dance Floor
This week in Fortnite is all about Travis Scott. Here's where players can find the two dance floors they'll need to visit to complete one of his challenges.
The first season of Fortnite's second chapter ran a little long, to put it mildly. News that Season 2 will also overrun, by more than a month, might have players a little worried. Not only because the first season went on for so long, but Epic didn't really do much to fill that extra time.
That doesn't appear to be the case this time around. Take this week, for example — singer Travis Scott is taking over the island and will perform a series of in-game concerts starting today (Thursday) and going into the weekend. Scott will even debut a brand new single during the concerts, and in typical Fortnite fashion, has brought some challenges along with him.
One of those challenges requires players to dance at Scott's two dance floors for ten seconds each. Finding the locations in which the dance floors are situated might not come easy, so we've stepped in to help out. One of them is located in the far north-east corner of the map aboard the yacht, and the other is way down in the south at the Apres Ski lodge.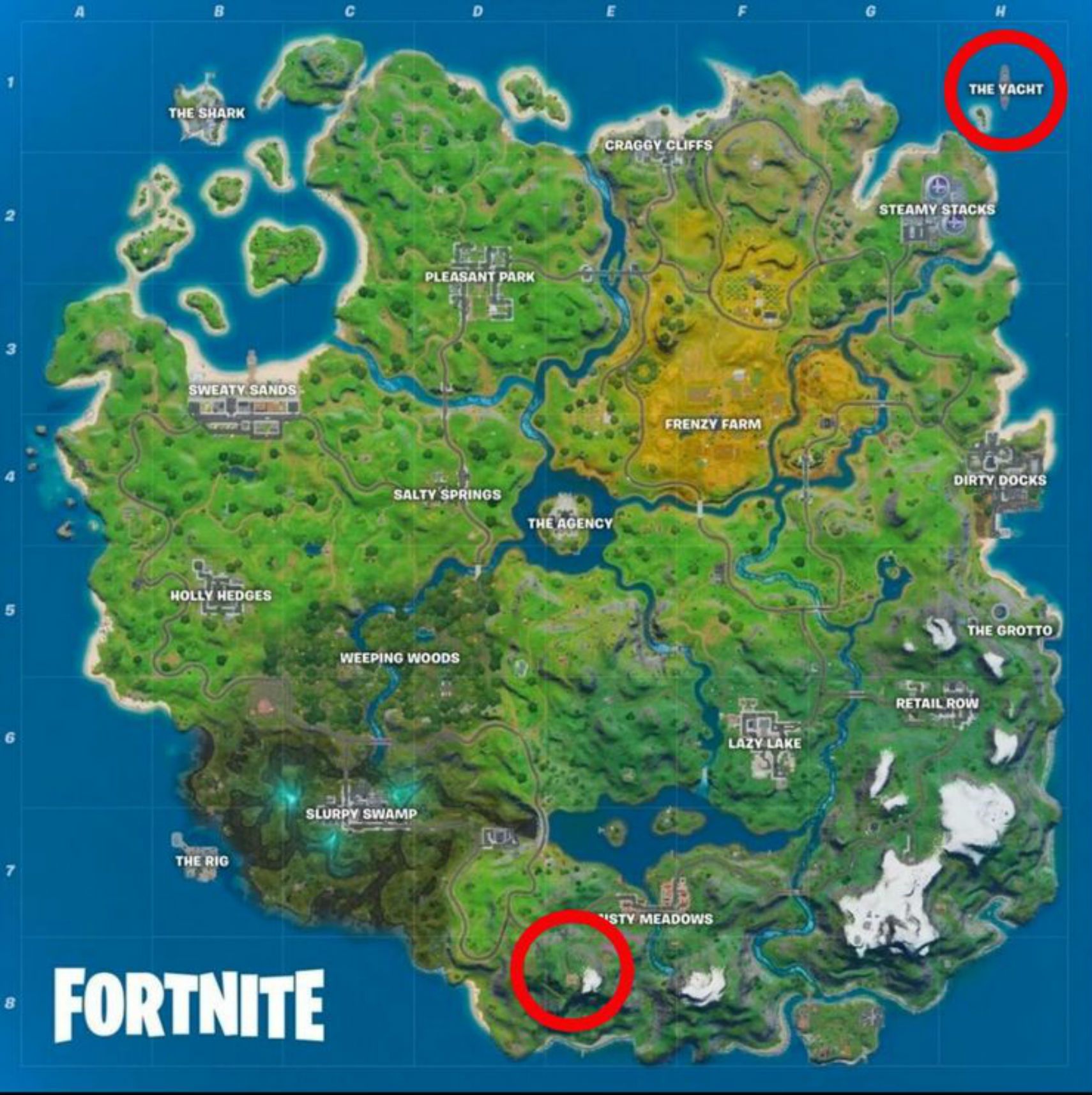 As is clear from the map, visiting and dancing at both locations during the same round would be almost impossible. That means this particular challenge is probably going to take at least two matches to complete. Other than that, the only real stumbling block will be dancing uninterrupted for ten seconds. Since others will be trying to complete this challenge too, chances are players will be running into a lot of enemies at these dance floors.
The reward for completing the dance floor challenge is a unique loading screen. As for Scott's concerts, as hinted at above, they begin today. The first one starts at 7 pm ET and there will be four more at various times tomorrow and Saturday. Since everyone is currently held up at home, chances are the numbers for these in-game events could be even bigger than the extremely successful Marshmello concert.
Source: Read Full Article