Fortnite: How To Get All The Chapter 2 Season 4 Mythics
We've all been enjoying the Marvel theme of Fortnite Chapter 2 Season 4, but as cool as the skins and emotes are, nothing beats the hero themed Mythics. These powerful items are awesome in all the best ways, so who wouldn't want to know how to get their hands on all of them?
Not only does the new season of Fortnite mean brand new Mythics to play with, but in this case they are all Marvel themed. Unlike other season's Mythics, there are no weapons in this batch, only items based on iconic comic book characters. You can find and earn four of these superhero items around the map that grant you fantastic powers, but not all come easy. Here's where and how to get all the Mythics in Fortnite Season 4.
All Fortnite Chapter 2 Season 4 Mythic Locations
The first two Mythics in Fortnite are related to Doctor Doom. If you haven't found him or his lair, Doom's Domain, it has replaced the Pleasant Park location. Right in the middle of this area on the map you can now find a massive Doctor Doom statue and Doom's Domain, a massive castle-like house to the North.
Doctor Doom's Mystical Bomb Mythic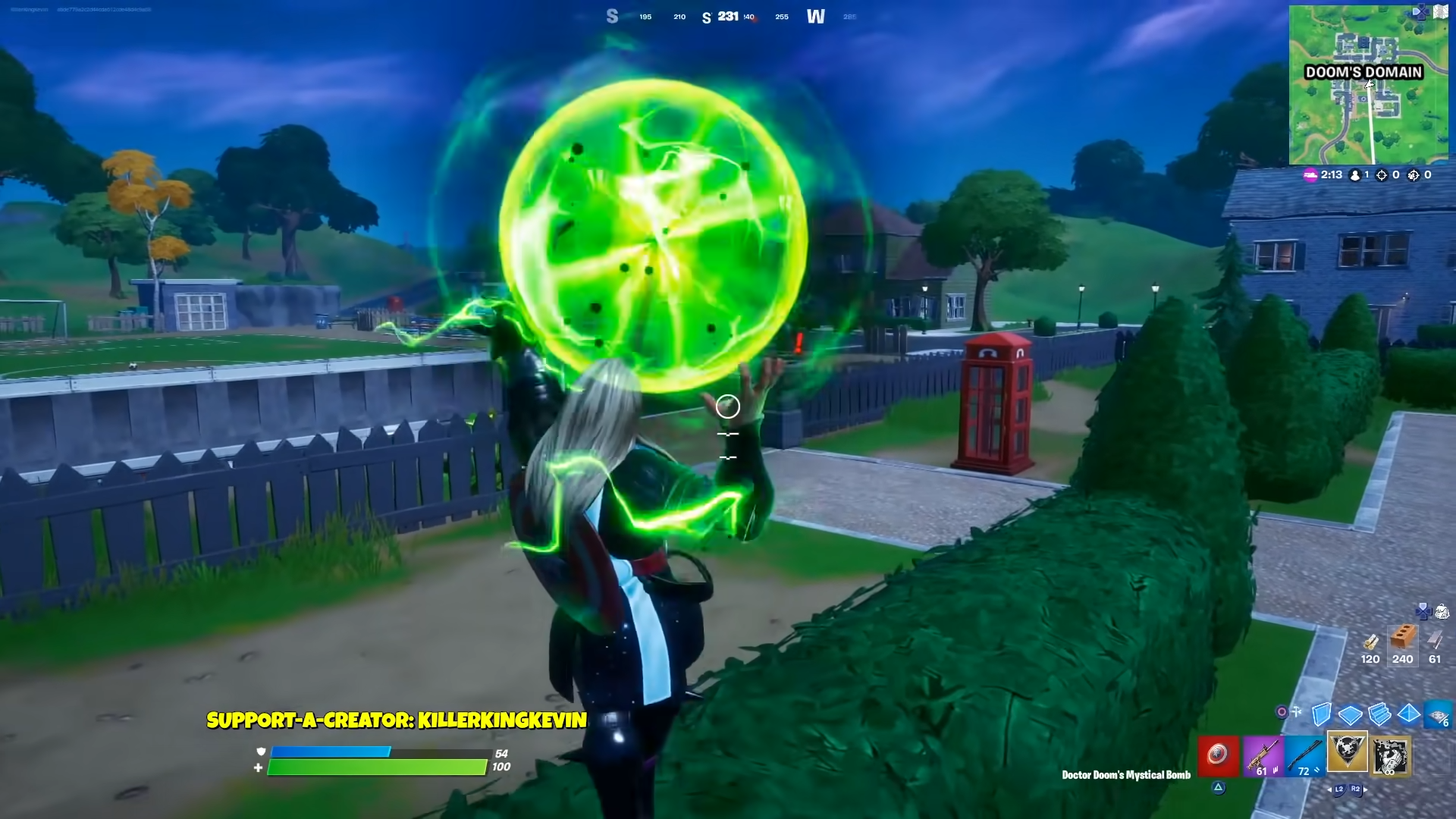 To get this first Mythic you're going to need to brave the halls of Doom's Domain. To get into the Doom House you can either put on a Henchman disguise by using a Phone Booth near the statue, or simply bust through a wall. The interior will be patrolled by the villains henchman, as well as the Doctor himself. You will need to take him down to get the Mythic, but he won't make it easy. He can easily wipe you out with his powerful spells, so stay in cover, build defenses, and blast him from a distance. Once he goes down he will drop the Mystical Bomb Mythic. This will grant you the ability to charge up a ball of green energy that deals a ton of splash damage and can set structures on fire.
Doctor Doom's Arcane Gauntlets Mythic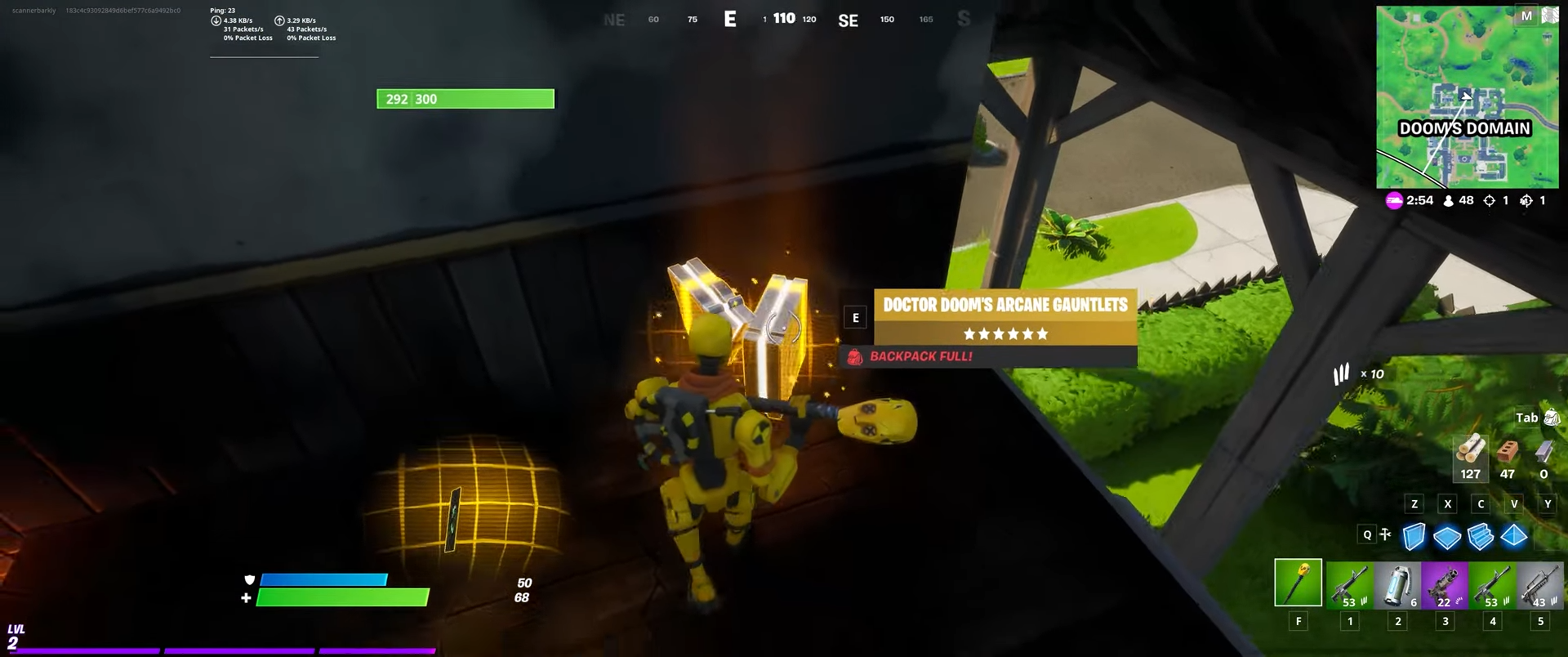 As a nice bonus, Doctor Doom will drop this tome in addition to the Mystical Bomb Mythic. The Arcane Gauntlets Mythic will enhance your jump, plus let you float around like a super villain. If that wasn't good enough, you can also shoot out green blasts from your hands too.
Silver Surfer's Board Mythic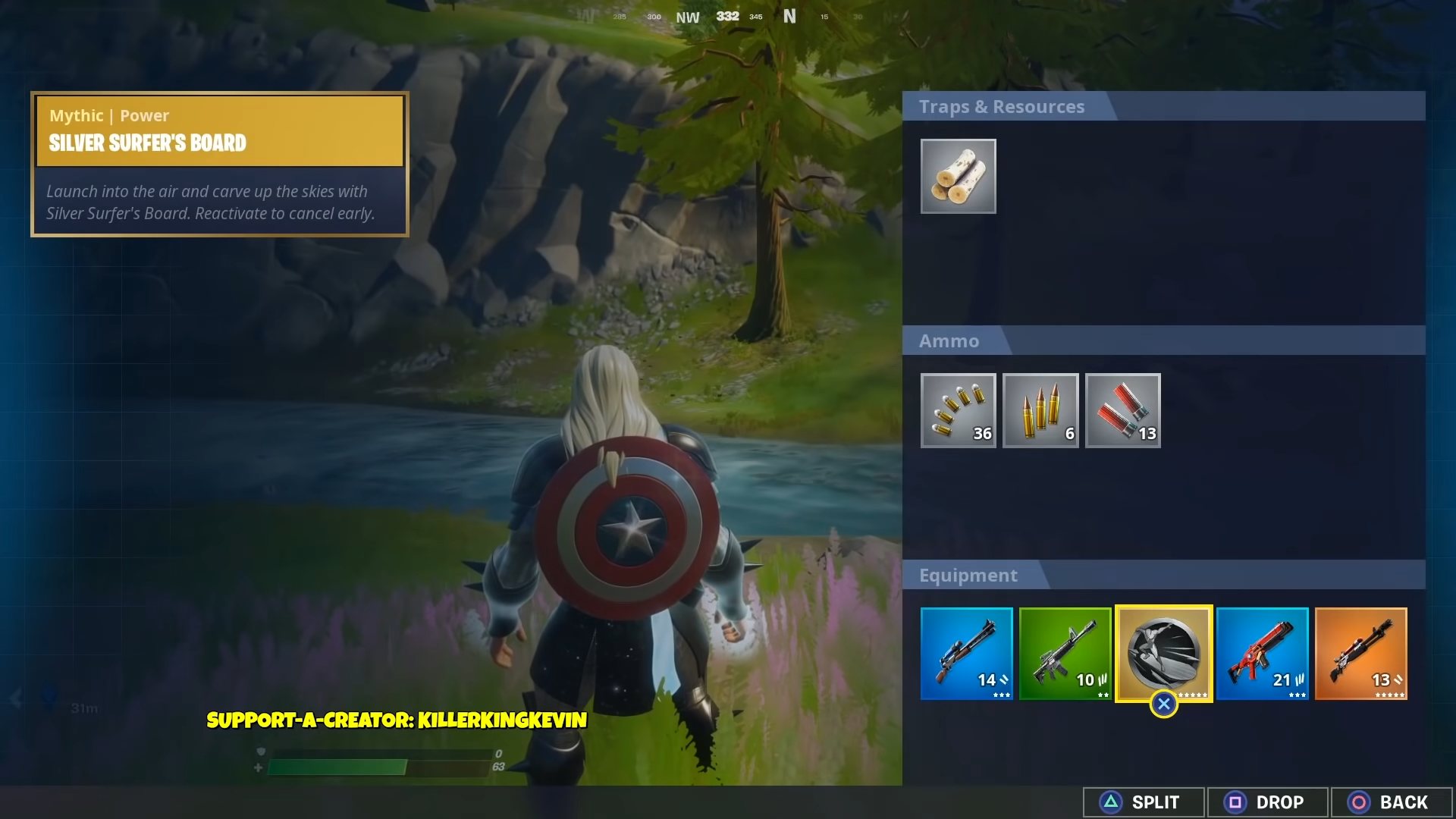 This is a Mythic you will want to make sure and grab if you want to complete the Faster Than Light Punch Card. To find it you need to reach one of the Quinjet Patrol zones marked by blue smoke after picking up some loot first. You'll need the guns to shoot down the Stark Robots defending the areas, as well as the drones. The drones can drop all kinds of good items, including Silver Surfer's Board. It will appear as a big coin depicting the titular character on it, so watch out for that and grab it up when it drops.
Silver Surfer's Board Mythic will launch you high up in the air, similar to a launch pad, and let you redeploy your glider to sail across the map.
Groot's Bramble Shield Mythic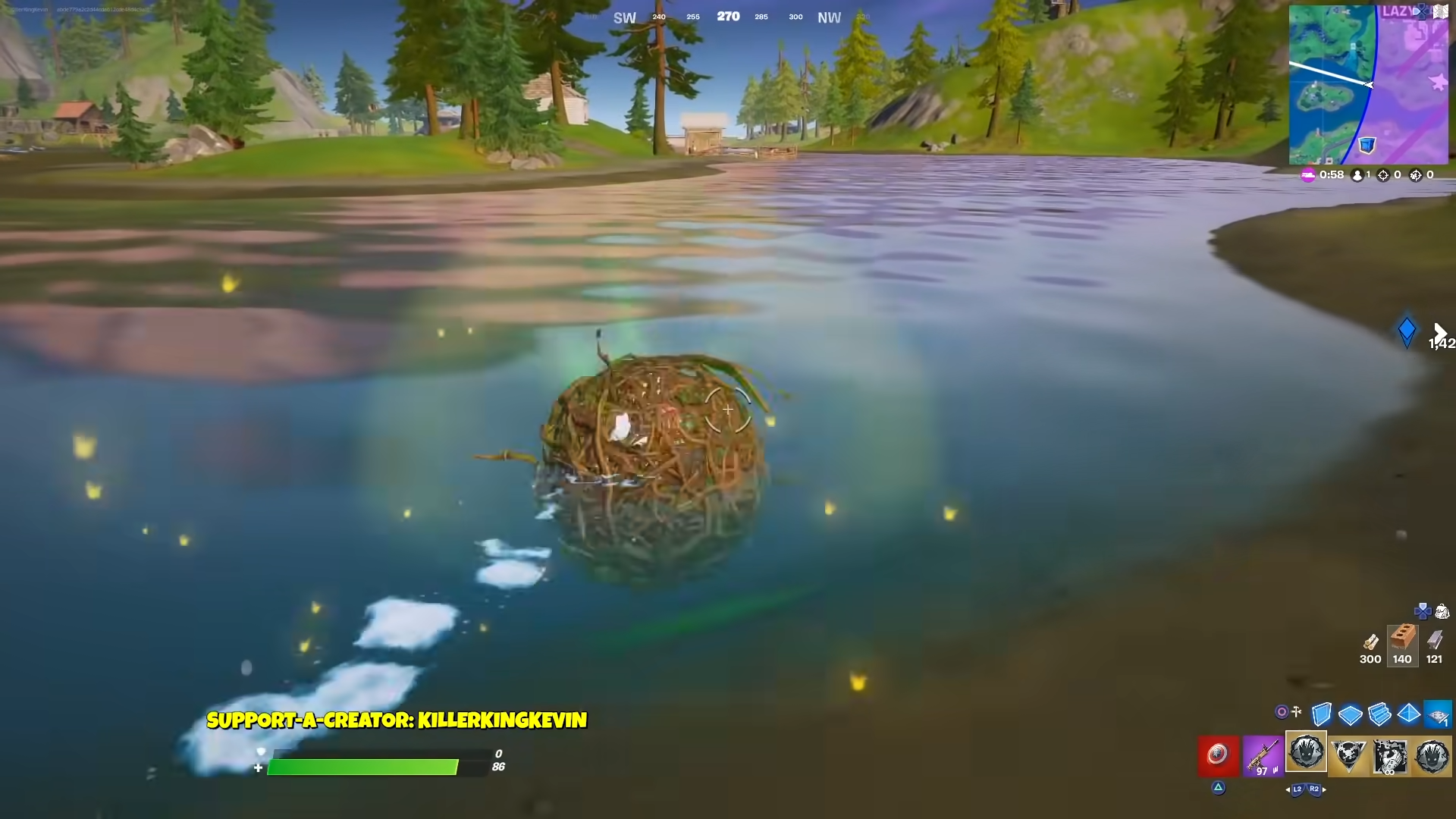 The final Mythic this season is Groot's Bramble Shield. You will also find this at one of the Quinjet locations as a random drop from one of the drones, just like Silver Surfer's Board. This Mythic will create a shield that not only blocks any incoming damage, but also bathes you in a healing light.
Source: Read Full Article