Free Mass Effect Merch Coming To The Sims 4 To Celebrate N7 Day
BioWare and EA are celebrating 15 years of Mass Effect this year, and N7 day is the keystone of a big birthday bash. Today, the Mass Effect partners have announced new merch, a big sale on Mass Effect games, and previewed some concept art for the next Mass Effect game. And Sims 4 players are also getting some free N7-themed gear.
The Sims 4 X Mass Effect collection is free to all players–doubly free since The Sims 4 went free to play last month. In this collection, you'll find an N7-branded baseball cap and toque, an N7 tattoo, an N7 t-shirt, and a t-shirt with the Andromeda Initiative logo, although the actual text is in Simlish so it might require some translation for non-Sims gamers.
Besides the virtual loot you can nab in The Sims 4, there's also real-life Mass Effect loot you can get from Dark Horse and the BioWare Gear stores, but you'll need to actually pay for them, sadly.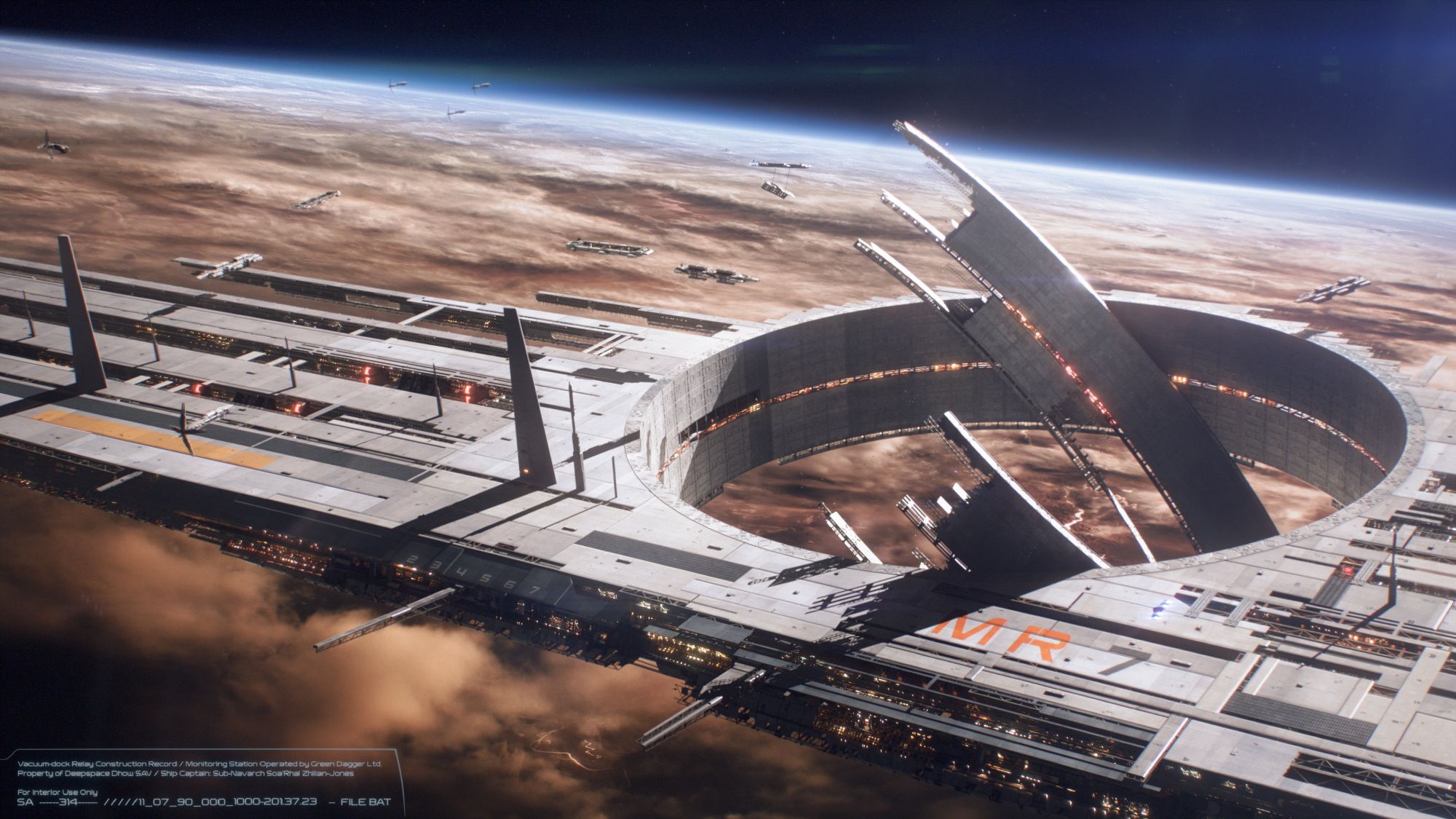 "In the nearly 15 years since the release of the first Mass Effect, the biggest reason we still love working on it is the warmth, dedication, and passion of this community," said Mike Gamble, game director on the next Mass Effect title (which as yet remains unnamed). "Regardless of when you joined us, through four games and more expansions, I can say with certainty that we're in this because of you, and every N7 Day is a wonderful reminder of that. As we look forward, each day is a fun and exciting challenge for the team. We love bringing this universe to life, and although there's much more we want to share with you, that'll have to be for another time."
As for that concept art, it appears to be a new Mass Relay being constructed over a planet's surface. For those that played through the original Mass Effect trilogy, Mass Effect 3 ends with every Mass Relay in the known galaxy exploding. This would obviously lead to extended travel times between solar systems that would make our recent troubles with air travel and the pandemic pale in comparison.
Source: Read Full Article