Genshin Impact: Pro Tips For Playing As QiQi
Qiqi is a Genshin Impact character introduced during the first half of Liyue's main story. Qiqi is a unique girl who has been around for hundreds of years despite her childlike appearance. A majority of this was spent frozen in Amber as Qiqi is a zombie that once couldn't control her power. She is now happily living with the dendro character Dr. Baizhu and is a five-star cryo sword user.
Qiqi is one of the game's few dedicated healers and works a bit differently than Barbara. For this reason, many players get confused when first trying to use Qiqi in-game.
An Icy Force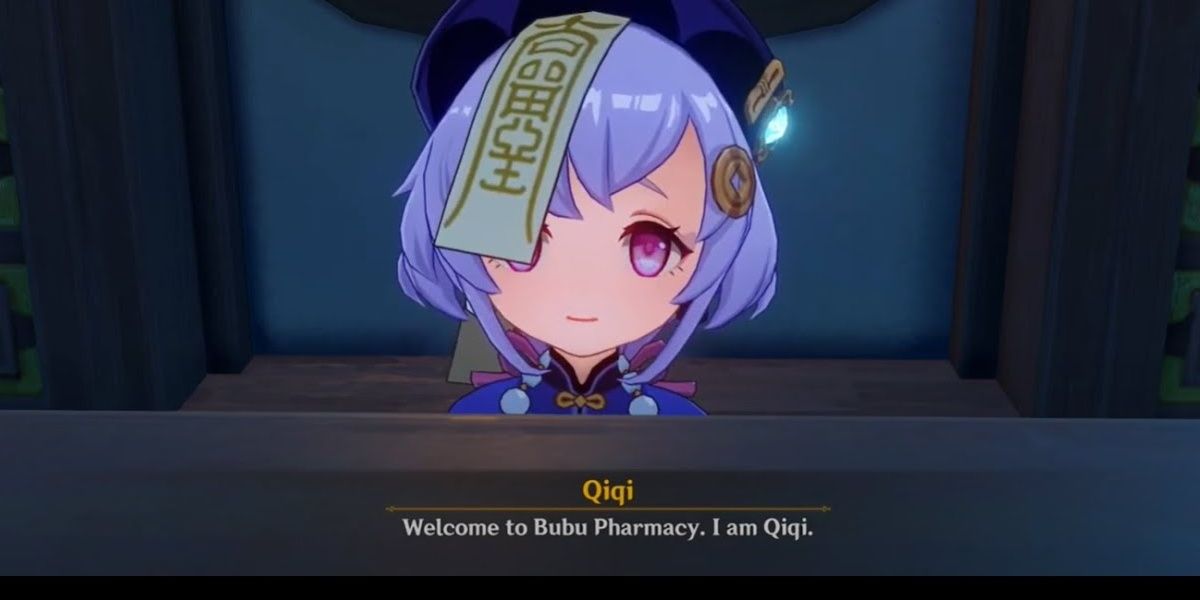 Qiqi is considered to be one of the weakest five-star characters when it comes to attack strength. Qiqi is a character that can support a team with both cryo reactions and ensuring that they aren't wiped out by strong elemental attacks. For those who manage to pull her more than once, her power becomes even more helpful in battle.
C1 – When Herald of Frost hits an enemy marked with a talisman, she receives two elemental particles.
C2 – If an opponent is weak to cryo, damage Qiqi's normal and charged attacks are increased by 15%.
C3 – Adeptus Art: Preserver of Fortune can now be leveled up to level 15.
C4 – Enemies with a talisman have their attack decreased by 20%
C5 – Adeptus Art: Herald of Frost can now be leveled up to level 15.
C6 – When Qiqi's burst is used, she can revive all fallen party members and restore 50% of their health; this is only usable every 15 minutes.
Qiqi will need to have an artifact set that can help her recharge her energy fast to deploy her healing techniques. Giving Qiqi a high attack is also a good option for those who want to get health quickly. Players should also look into providing Qiqi with a decent sword so that she can hold her own in tight situations when the rest of the party is low on health.
Unlike Barbara, Qiqi uses a sword meaning that she needs to get up close and personal with enemies. This is especially important when using her elemental skill Adeptus Art: Herald of Frost, which will heal the party with every attack Qiqi makes. This skill summons a floating orb that will spin around the player dealing cryo damage to any enemies it hits and periodically provides healing on its own.
Depending on what situation the party is in, it may be best to keep Qiqi out to attack while using this skill to gain extra health. If the player is comfortable where they are at, then the attack can be used along with characters like Diluc to deal reaction damage to nearby opponents.
Healing Tips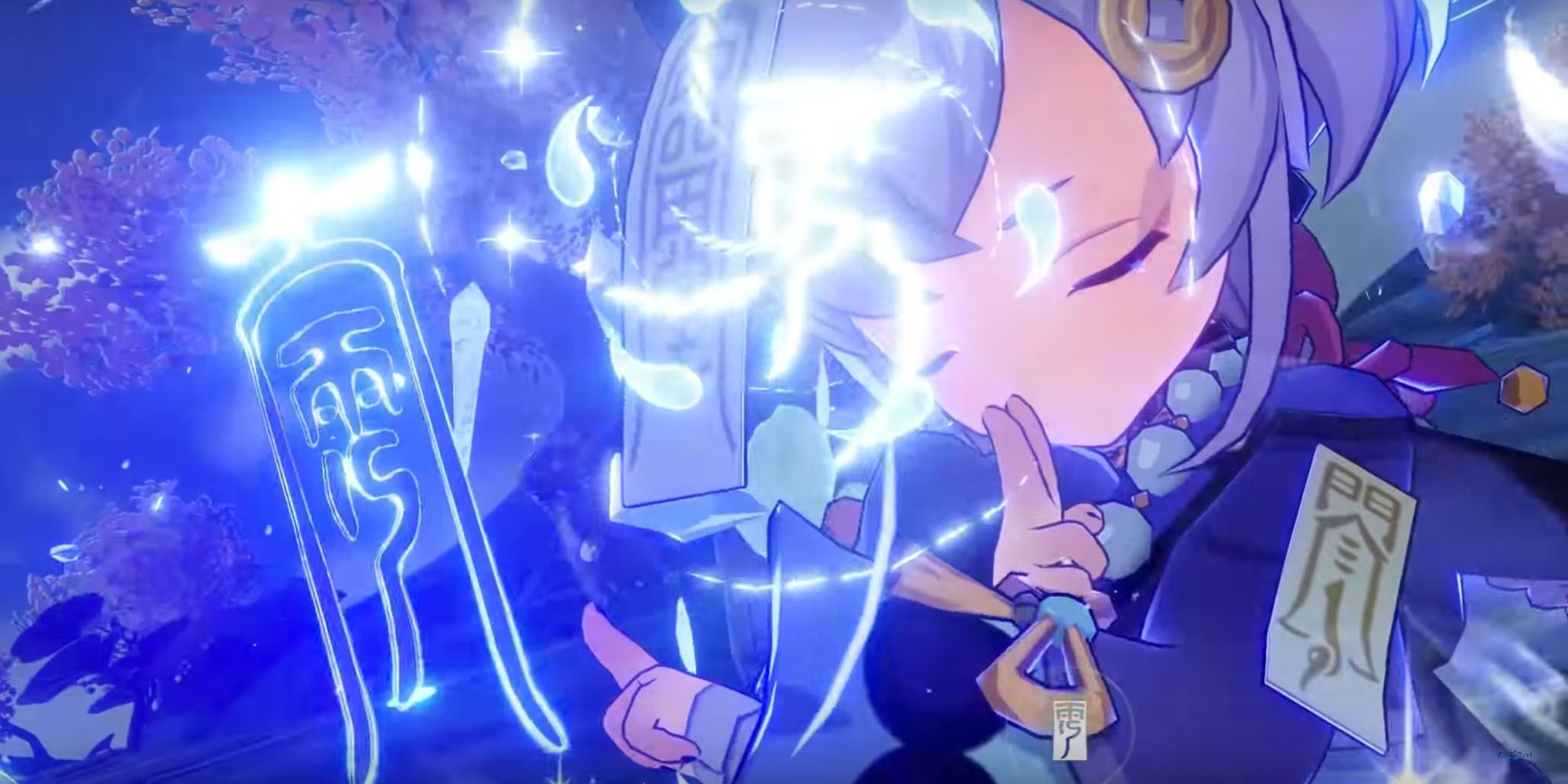 Using Qiqi to heal is a bit more complicated than Barbara as many players will immediately switch back to their main, instead of attacking opponents for the extra health. Even more confusing is her burst Adeptus Art: Preserver of Fortune, which doesn't automatically heal the party. To properly use Qiqi's burst, players must gather the enemies on the field close together in order to make them with talismans.
Once marked, the on-field character can attack these enemies to gain health. The amount of health regained with each hit will depend on the strength of the attack. Using Qiqi's burst with another character's burst can help them to quickly regain a substantial amount of health. This also helps players who have Qiqi's C4 constellation out as the opponent's attack is now decreased by 20%, a combo that is especially useful on boss enemies.
To make her even better is her passive talent, Life-Prolonging Method, which gives the on-field character an extra 20% healing bonus when reactions are created. Qiqi also has a 50% chance when using her normal or charged attack of applying a talisman to an enemy for six seconds.
Qiqi and Friends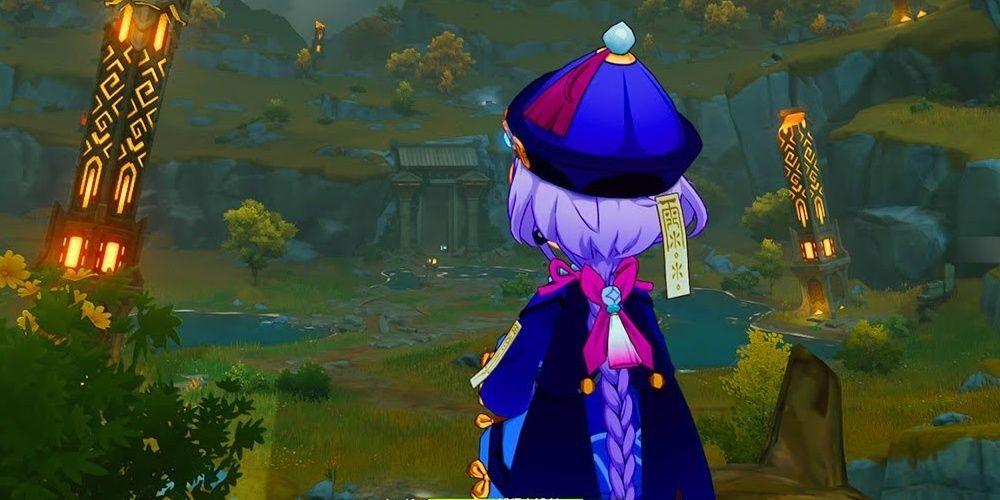 Qiqi is a healing character meaning that she can easily be placed as a valuable member on any team you can think of. She really shines when combined with characters that her elemental skill can react with; here are a list of characters that can benefit from Herald of Frost
Diluc
Keqing
Bennett
Razor
Xiangling
Xinqiu
Tartaglia
Beidou
Xinyan
Each of these characters has a close-range elemental skill or burst that is guaranteed to cause a reaction when Herald of Frost is in use. Players should ensure that they are attacking at the correct time in order to ensure they are getting the most out of their reactions.
Qiqi is also one of the best characters you can use when exploring in Liyue. Qiqi's third passive ability, Former Life Memories, allows her to show players where Liyue's unique resources are on the map. These will be shown on the mini-map and can help players quickly gather hard to find ascension materials like Violetgrass. It can also be extremely helpful in reaching the weekly item total for Liyue in the battlepass.
Next: Genshin Impact: Pro Tips For Playing As Xiao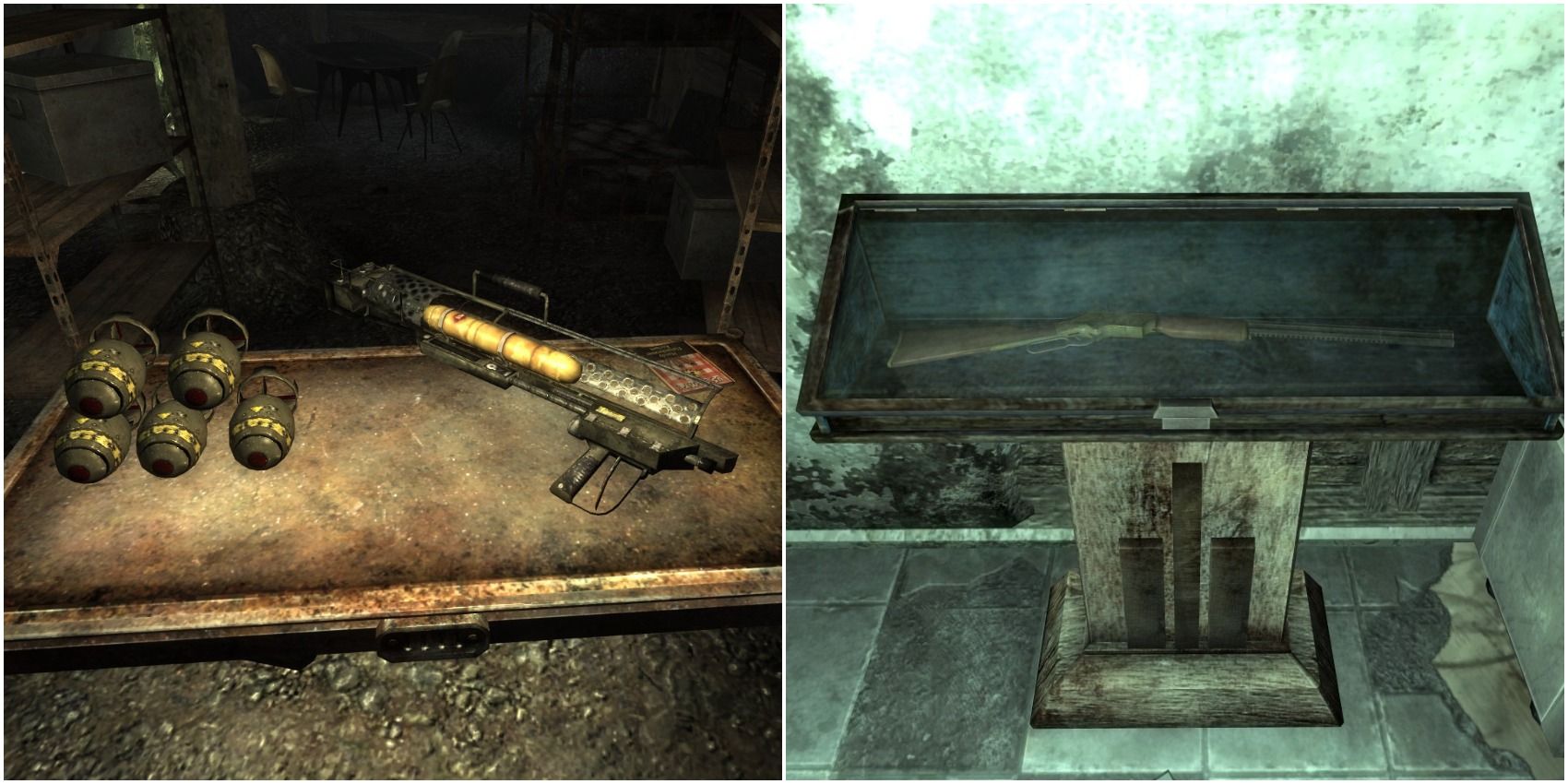 Jess has been writing for clients all around the world for years. From companies in Japan to being featured on The Kim Komando Show, Jess has prided herself in expressing her love for gaming. Her favorite console is the Nintendo 64 and she revels in replaying through Paper Mario and Megaman Legends. When not fighting Reaverbots she can be found gushing over the newest JRPGs or watching seasonal anime with her furless cat Noko.
Source: Read Full Article