Genshin Impact: The Best Build For Xiangling, Ranked
Xiangling is an excellent character in Genshin Impact, especially for free-to-play players who want a pyro DPS. She is available for free, simply for completing floor three on level three of the Spiral Abyss.
She is a polearm user who can also provide wonderful off-field support for characters like Ganyu, Razor, and Tartaglia. With the right builds, she can deal heavy amounts of damage to enemies and be used in the process of a team burst to quickly deal with tougher bosses like the Cryo Regisvine.
Xiangling is a great character to build-up for every team and when built correctly; she can become a staple character.
Best Builds For Xiangling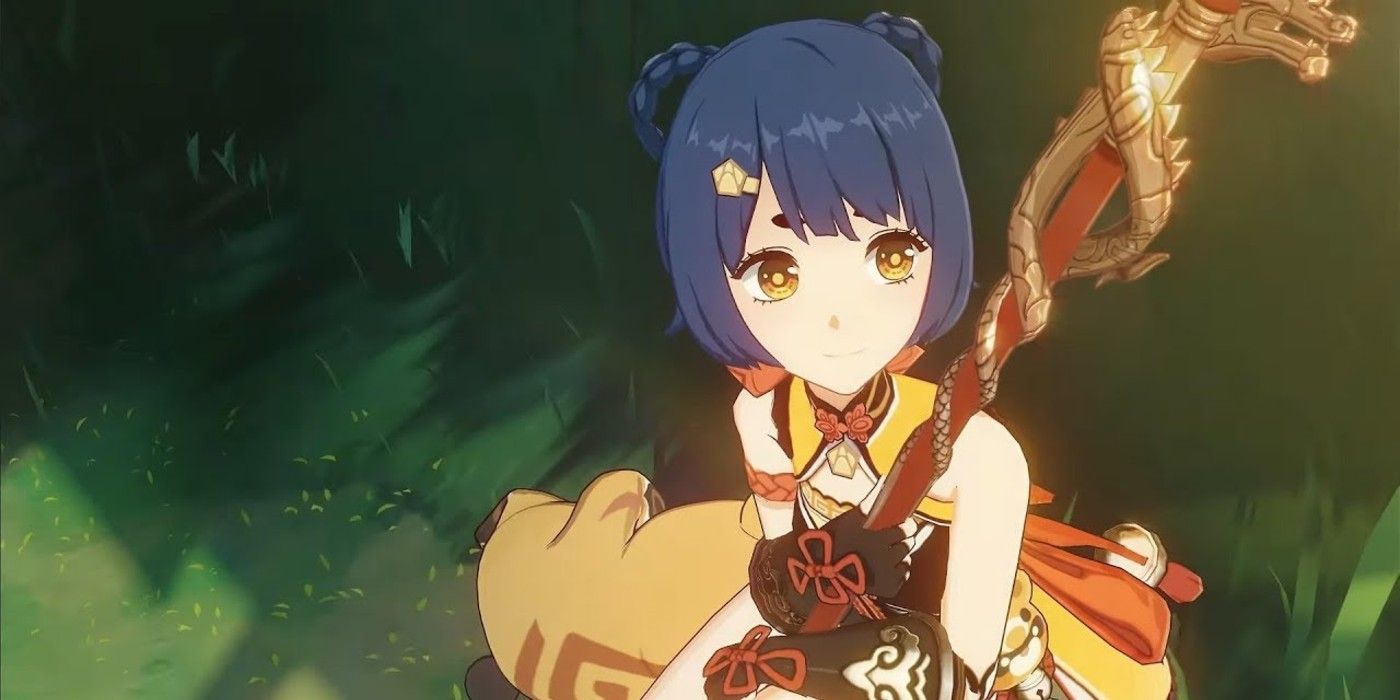 Let's start with artifacts for Xiangling. The great thing about five-star artifacts is that they are easy to farm, even at higher levels. Players won't need to worry about spending money to obtain compatible sets.
Best Support Sets:
Crimson Witch of Flames – Focuses on increasing pyro damage by 15% and pyro reaction damage like burning, vaporize, and melt by 40%.
Noblesse Oblige – This set focuses on increasing the output of elemental burst damage by 20%.
Crimson Witch of Flames and Noblesse Oblige Combo – Recieve both a 15% pyro damage bonus and a 20 bonus to elemental burst.
Best DPS Sets:
Crimson Witch of Flames– The damage increase can greatly help a DPS like Xiangling as well.
Gladiator's Finale– This will increase a polearm user's normal attack by 35%.
Crimson Witch of Flames and Gladiator's Finale Combo – Xiangling gets an additional 1% bonus to all pyro damage and plus 18% to her attack.
As for weapons, the best possible polearm you can equip Xiangling with is the five-star pull Skyward Spine. This can be rather difficult to get, but there are several alternatives that will still work well on the battlefield, ranked from best to worst:
Skyward Spine (Support Build) – Skyward Spine is a five-star polearm that focuses on increasing a character's crit rate by up to 16% and has a 50% chance of creating a vacuum blade that can deal up to 85% attack damage when using non-elemental attacks on enemies.
Jade Winged Spear (DPS Build) –  Jade Winged Spear is a five-star weapon that can increase attack up to 36% through stacks with up to a 24% increase in the damage dealt when the player gets the maximum amount of stacks on the spear.
Crescent Pike – Cresent Pike, is a four-star pull that allows Xiangling to deal more damage after picking up elemental particles. This can stack up to an additional 40% damage in total.
Prototype Grudge – While the Prototype Grudge may not be as flashy, it is a great Liyue forge item that can assist free-to-play players. It has the ability to increase normal and charged attack power up to 16% and has a secondary skill in energy recharge.
Xiangling's Constellation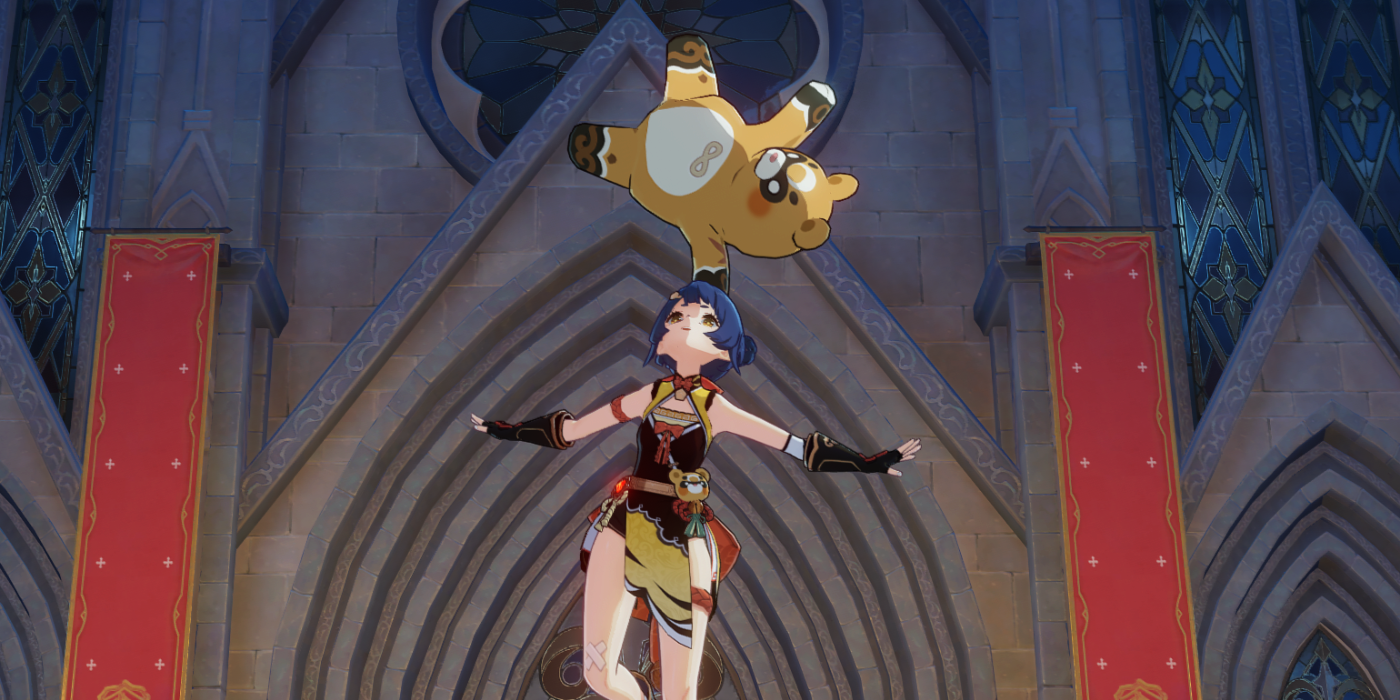 Players will get Xiangling for free, and it's honestly not hard to get her constellations since she's already appeared on multiple banners. Xiangling was also a character offered for free during the Lantern Rite event allowing many players to easily snag her C1 ability.
C1 – Enemies hit by Guoba have their pyro resistance fall by 15% for a total of six seconds.
C2 -During the final moves of Xiangling's standard attack, a special status is placed on the enemy that turns into an AoE attack, dealing 75% of her attack power.
C3 – Pyronado can now reach level 15 in talents.
C4 – Pyronado will be active on the field 40% longer.
C5 – Guoba can now reach level 15 in talents.
C6 – Pyronado now gives the party a 15% pyro damage boost.
Xiangling's constellations both help her deal damage to enemies and greatly support her allies when she's off the field. When paired with another pyro character at C6, she can greatly buff their attack.
Ascending Xiangling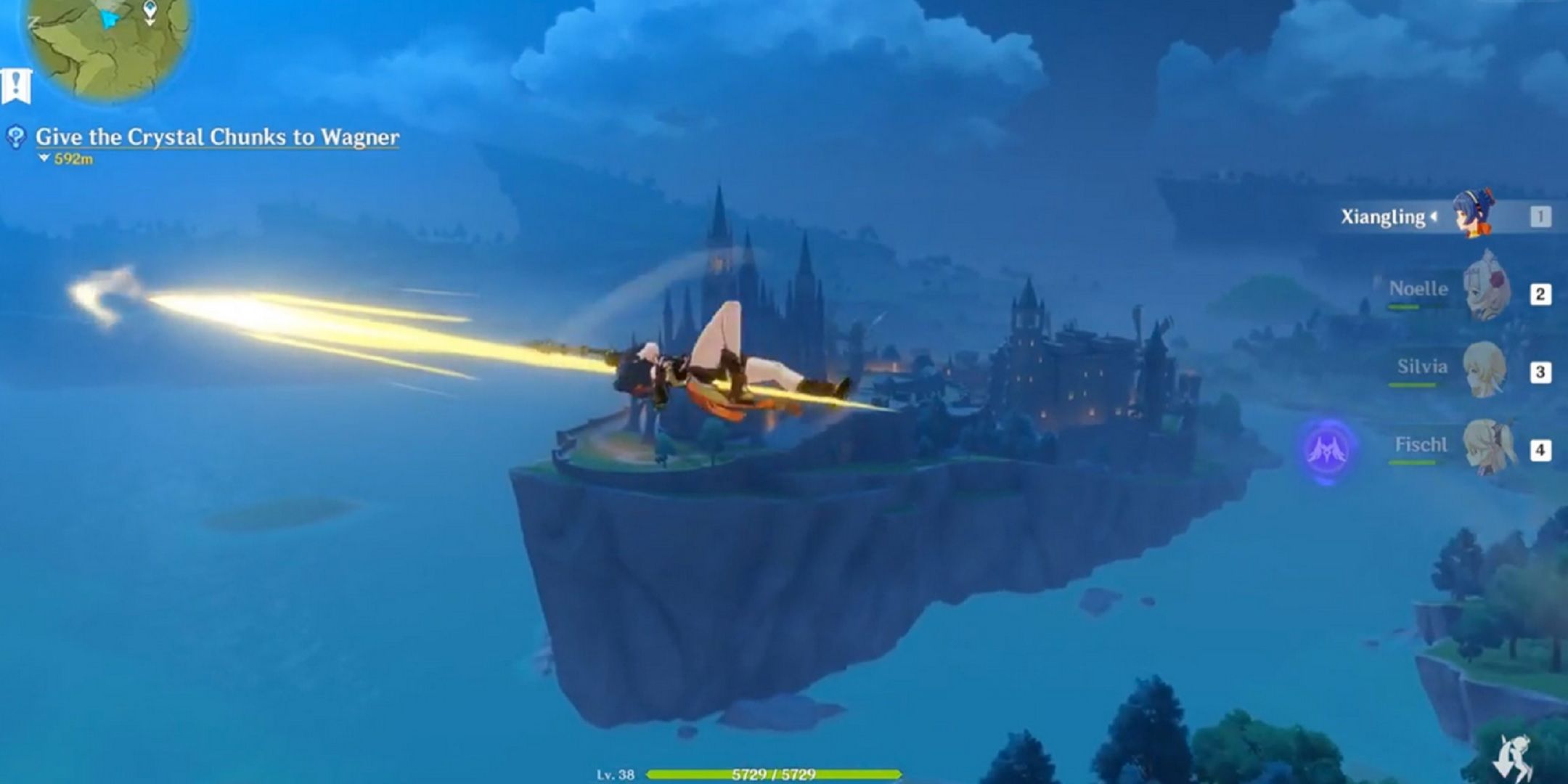 If you want to play with Xiangling, then ascending her is going to be unavoidable. Without ascending a character, they will be stuck at a low level and quickly wiped off the battlefield, even with five-star equipment. Here are the items that Xiangling requires to be ascended to level 90:
1 Agnidus Agate Sliver
9 Agnidus Agate Fragment
9 Agnidus Agate Chunk
6 Agnidus Agate Gemstone
168 Jueyun Chili
18 Slime Condensate
30 Slime Secretions
36 Slime Concentrate
46 Everflame Seed
Xiangling's plant of choice and monster drops are pretty easy to get. Slimes are found all throughout Teyvat, and Jueyun Chili can be harvested every couple of days in Qingce Village. The Agnidus Agate and Everflame seed both come from the Pyro Regisvine, located in a cave near Tainqui Valley in Liyue.
After her first ascension, she gains the passive ability Crossfire. This will increase Guoba's attack range by 20%. The fourth time she gets the passive ability Beware, It's Super Hot! When Guoba despawns, he will not leave a chili pepper that can increase attack by 10% for ten seconds.
Her passive non-battle talent Chef de Cuisine is also useful when making attack dishes. It gives players a 12% chance to double any recipes that increase attack stats.
Leveling Her Talents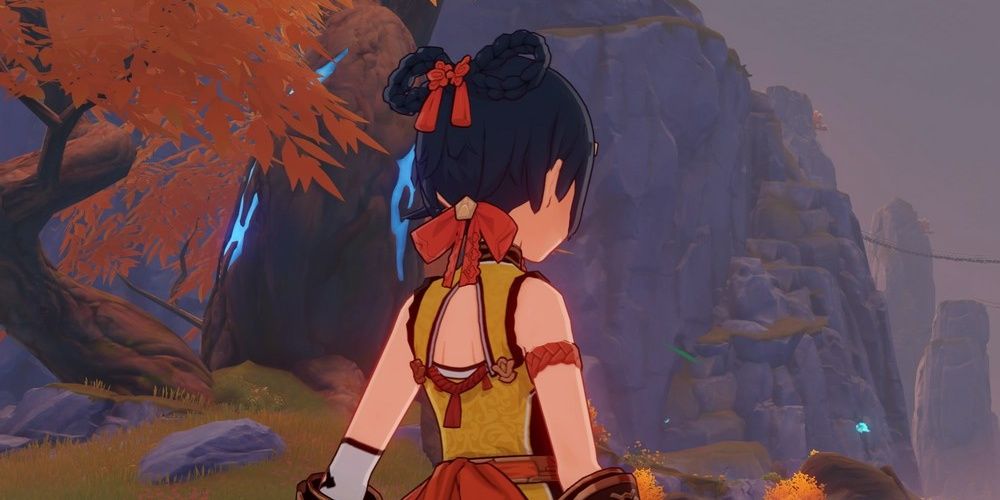 Along with proper equipment and ascending Xiangling, leveling talents is also needed to ensure that she is able to deal more damage to enemies. Here is what you need to completely level Xiangling's talents up:
9 Teachings of Diligence
63 Guide to Diligence
114 Philosophies of Diligence
18 Slime Condensate
66 Slime Secretions
93 Slime Concentrate
18 Dvalin's Claw
As one might have guessed, Dvalin's Claw can be obtained from the weekly Stormterror battle as a random drop. Dvalin will not drop this item unless the player is able to fight him at level 70 or above.
Next: Genshin Impact Tips And Build Guides For Every Character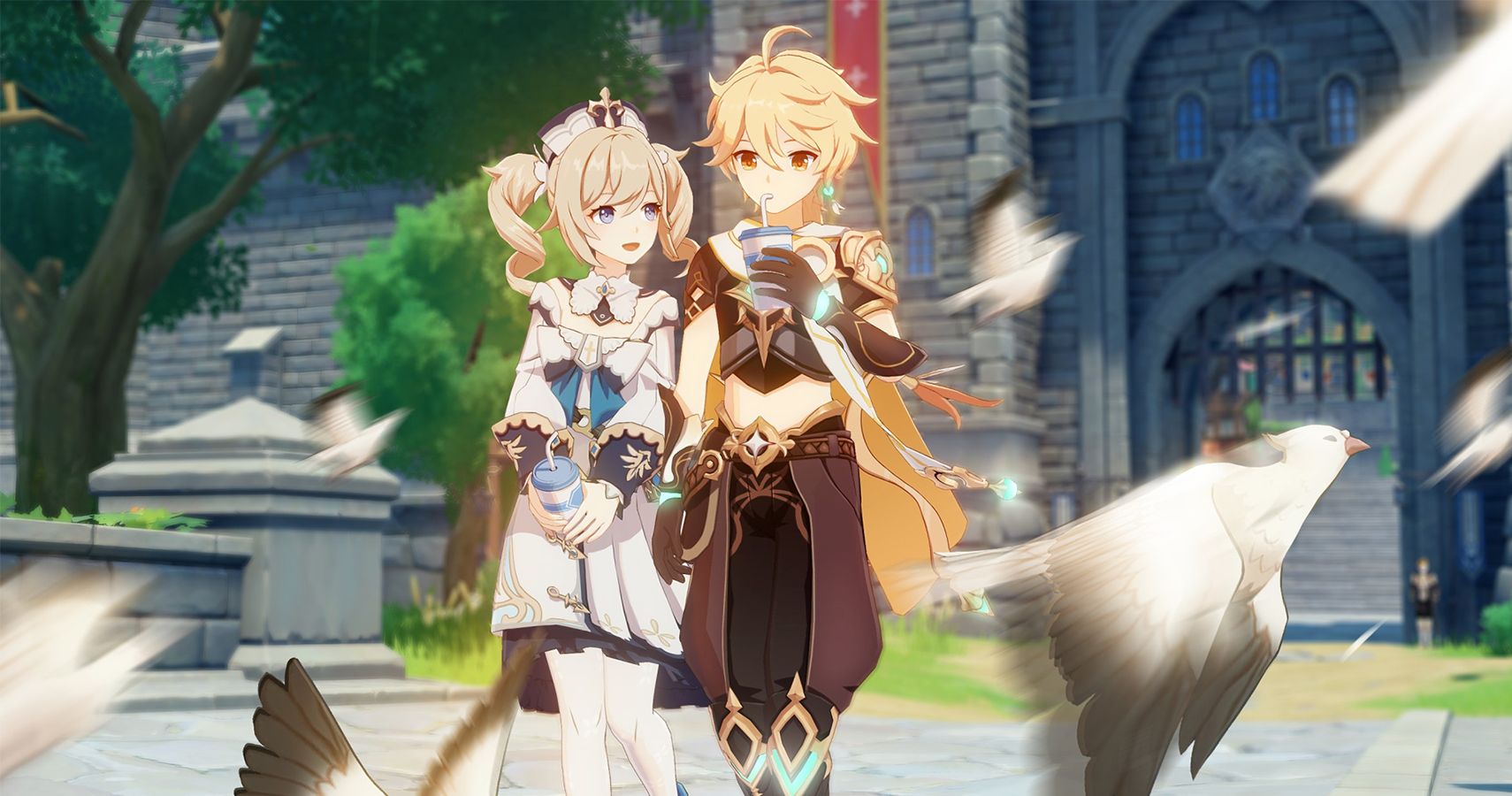 Jess has been writing for clients all around the world for years. From companies in Japan to being featured on The Kim Komando Show, Jess has prided herself in expressing her love for gaming. Her favorite console is the Nintendo 64 and she revels in replaying through Paper Mario and Megaman Legends. When not fighting Reaverbots she can be found gushing over the newest JRPGs or watching seasonal anime with her furless cat Noko.
Source: Read Full Article