Get Ready: You Can Preorder The New Animal Crossing On Amazon Right Now
Animal Crossing fans can now preorder the newest game, New Horizons, on Amazon.
Preordering physical media via digital storefronts has always been a slightly baffling concept. What's the appeal of paying to play something on launch day without the express guarantee that said thing will arrive on time? Wouldn't it be a smarter move to preorder a game at a brick-and-mortar storefront and ensure it'll be accessible once the clock strikes midnight on the day of release? Better yet, in an era in which digital game sales have made shortages of physical copies of games more or less a thing of the past, why not skip the preorder process altogether?
RELATED: New Images Give Us Sneak Peek At Animal Crossing: New Horizons' Customization Options
Dedicated gamers may have their own reasons for doing what they do, and those who pony up sixty bones the minute a new game goes live for preorders will be thrilled to hear that Amazon is officially accepting prepurchases of the upcoming Animal Crossing: New Horizons. Players interested enough to buy the game with naught but the official marketing to go on may rejoice.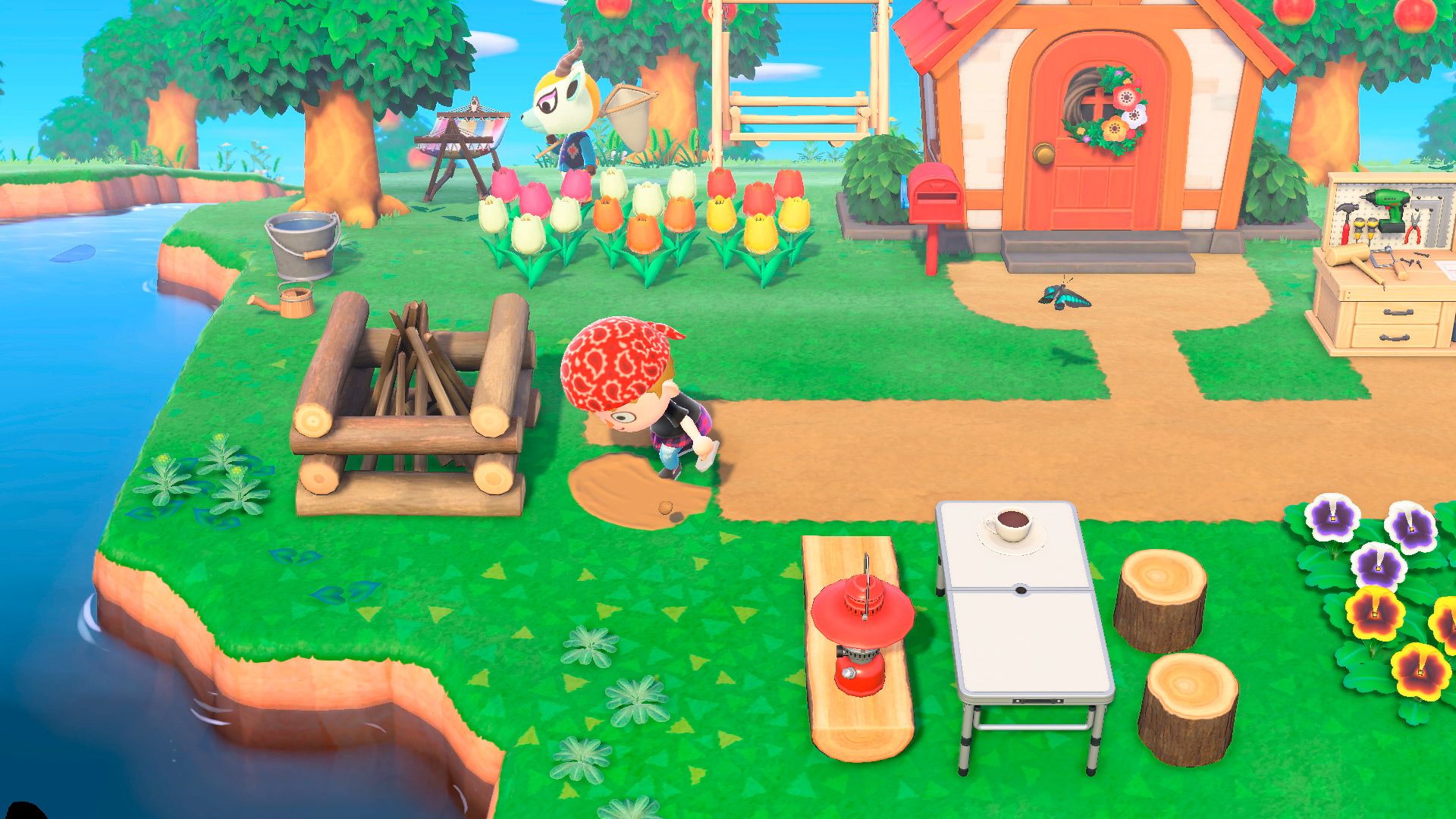 That said, this is actually kind of a big deal, especially for hardcore Nintendo fans. The Animal Crossing series is near-and-dear to the hearts of many who grew up with a GameCube and a DS, and the 2020 release will mark the first mainline series release since 2012's 3DS-exclusive New Leaf. It'll also be the first fully-fledged home console Animal Crossing release since 2008's City Folk, the franchise having been more or less absent on the Wii U. No, Amiibo Festival doesn't count.
Unfortunately, the Amazon store page doesn't shed much light on the product or confirm anything we didn't already now. The brief product blurb makes mention of the new crafting system but doesn't elaborate, and it's so basic as to remind potential buyers that they'll need a Nintendo Switch on which to play the game. Nintendo's official website actually offers less information, however, so there's not exactly a plethora of details at the moment.
RELATED: 10 Hilarious Animal Crossing Memes Only True Fans Will Understand
One interesting detail about Amazon's listing is that it specifically states that the preorders it's currently offering are for the standard edition of the game. The page doesn't explicitly mention the existence of any other versions or bundles, but it seems to imply that there may in future be some kind of deluxe version of the title. What that could possibly include — if it does indeed exist — is unknown, but we're desperately hoping Nintendo doesn't go the route of Animal Crossing: Pocket Camp and introduce a bunch of freemium currency to gift to buyers of the upgraded package.
With Pocket Camp and Amiibo Festival in mind — those being the series two most recent incarnations — we almost understand why Animal Crossing fans would be so eager to preorder a title that won't be out for another two and a half months. Nintendo has treated the franchise pretty poorly in recent years, and longtime players are probably desperate to move on from this depraved era in the franchise's history.
Source: Read Full Article