Ghostbusters Return To Rocket League For Haunted Hallows Event
Rocket League's Haunted Hallows event begins tomorrow, October 20, bringing with it a bunch of Ghostbusters-themed items and a few new Limited Time Modes. The spooky event ends on November 2, so make sure you tackle all the Event Challenges before they vanish into the night.
Once the event begins, you'll be given a set of Event Challenges to complete in order to earn exclusive Ghostbuster items. Each challenge will unlock a specific reward – here's a quick rundown of some of the gear you can expect to earn:
Ghostbusters Avatar Border
Ghostbusters Player Banner
Ghostbusters Wheels
Stay Puft Topper
Stay Puft Wheels
Ectoplasm Boost
Mood Slime Boost
Ghost Trap Topper
Slimer Topper
Ecto-1 Player Banner
Completing Event Challenges will also grant you Golden Pumpkins. These will contain unique items from the Trubo, Nitro, and Vindicator series. The Item Shop is getting an overhaul, too, which should add a bunch of Halloween-themed items to its inventory.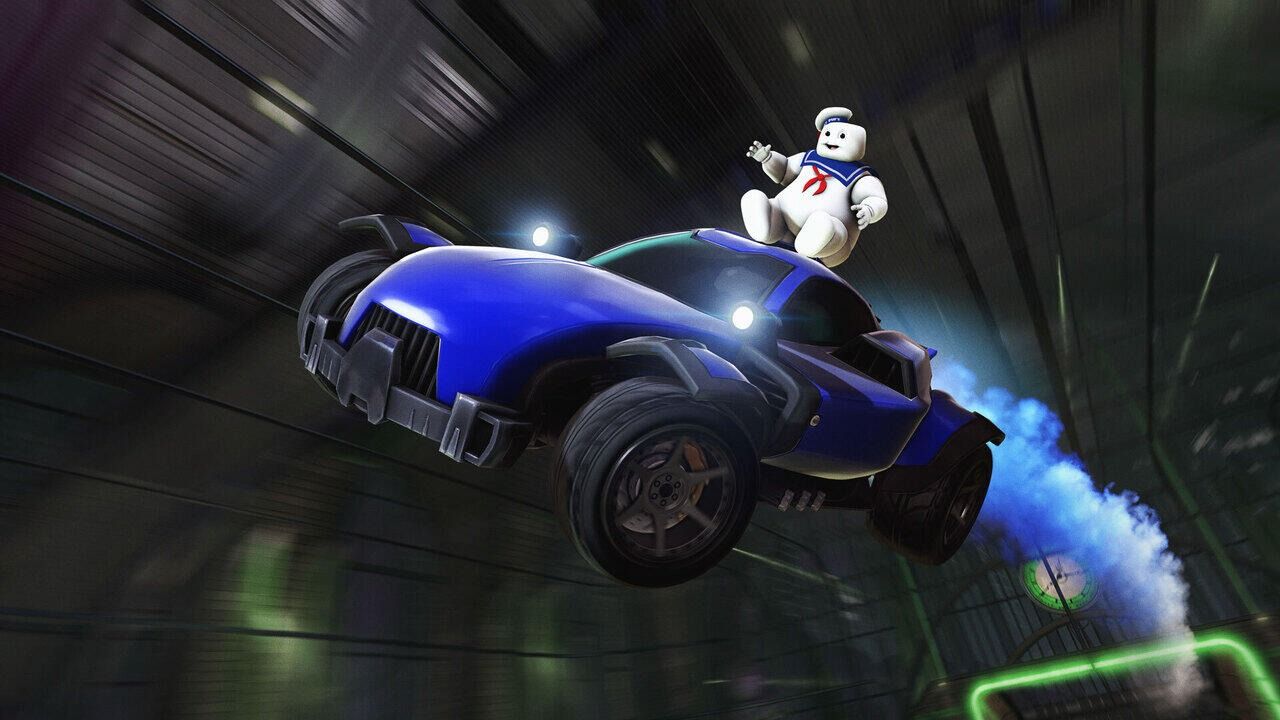 You'll also gain access to two Limited Time Modes during the event. Neither of them is anything too crazy, but they should introduce a bit of variety to your normal gaming session:
Haunted Heatseeker: Available from October 20 to October 26, the Heatseeker mode will be played in the new Haunted Urban Arena.
Spike Rush: Available from October 26 to November 2, Spike Rush will be played on night map variants.
The Haunted Hallows event seems like a great way to celebrate the Halloween season. All  the rewards seem like a great reason to tackle the new Event Challenges, but we're particularly fond of the Stay Puft Topper – who wouldn't want that adorable puffball adorning the top of their car? If you're looking for something a bit more fitting of Halloween, then you can't go wrong with the appropriately disgusting Ectoplasm Boost. No matter your tastes, it looks like the Haunted Hallows event has you covered.
Rocket League recently went free-to-play, so there's no reason not to dive into the Ghostbusting fun and check out all the new gear heading your way. The event will begin October 20 at 9am PDT and runs until November 2 at 6pm PDT.
Source: Read Full Article