Ghouls 'n Ghosts almost got a modern revival
Reports of two cancelled Capcom games have been brought to the attention of retro gamers, who were apparently very close to receiving a Ghouls 'n Ghosts revival. The second game was allegedly a new IP titled Timeless, after various concept art images surfaced online.
John Miller, a senior character artist at Capcom from 2017 to 2018, uploaded various concept art samples on his ArtStation account to showcase his work. The series of images included designs created for a revamped Ghouls 'n Ghosts game, combined with a peek at Capcom's brand new IP Timeless. As both titles have now been cancelled, Miller's post has given gamers an insightful look into what could have been an epic modernization of an arcade classic.
Miller's impressive art showcases multiple designs for "Demon Scavengers," and a Hellboy-like design for a "gang leader demon" that gave us an idea of what a remastered Astaroth would look like. Some rough mock-ups of hair were also featured that would have looked great upon Sir Arthur and Princess Prin Prin. The designs for the alleged 3D reboot appears to have been created by Unreal Engine, accompanied by the watermark "Ultimate Ghosts 'n Goblins".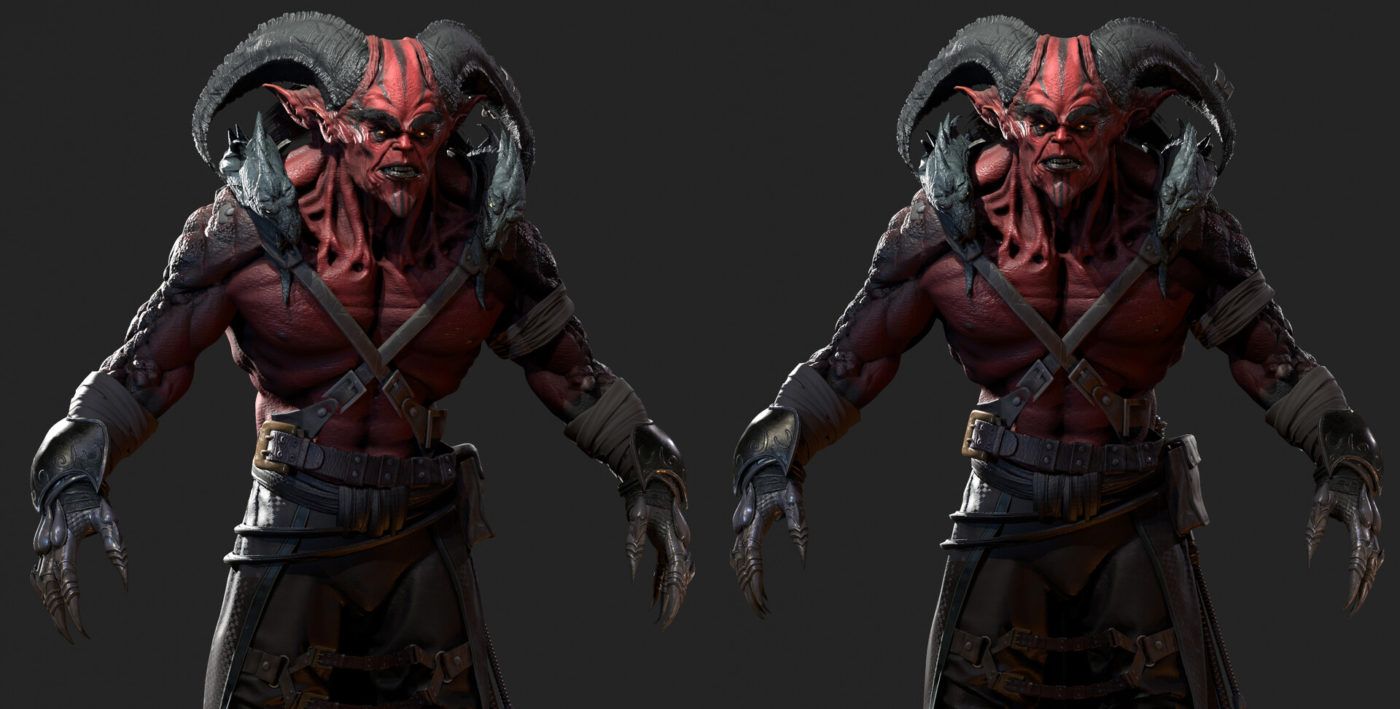 Despite Miller previously acknowledging that the original title of the game was intended to be series' sequel title "Ghouls 'n Ghosts," the concept art watermark suggests otherwise. Capcom could have been developing an entire reboot of the Ghosts 'n Goblins series, that could have combined the characters from the popular side-scrolling platformer with next-gen capabilities. Miller gave no reason as to why Capcom cancelled the project, even though the title appeared to be in the early stages of development.
The Ghosts 'n Goblins series was first released into arcades in 1985, which has since been ported onto multiple consoles. Dubbed as one of the most difficult games of all time, the series produced its sequel, Ghouls 'n Ghosts, in 1988 and subsequently released various other spin-offs for the next 20 years. The game followed the knight Arthur who must save Princess Prin Prin from the demon Astaroth. Battling through zombies, cyclopses, dragons, and zombies, the Ghosts 'n Goblins series offered players a thrilling fantasy adventure that featured classic RPG elements in a quest to defeat the king of the Demon World.
With next-gen consoles waiting to provide a brave new world of gaming, who's to say that this timeless gem won't get the revamp it deserves.
Source: Read Full Article