Halo Gets The Unreal Engine 5 Treatment
Fans of the Halo franchise are now able to experience a little bit of the original game in the stunning Unreal Engine 5. This impressive technical feat is all thanks to a level designer going by the name of Infinite Forges. The creator just released a demo of their work which can be downloaded from itch.io as of today.
"In an undisclosed location on Zeta Halo, Chief has been sent to search the ring spine now visible due to the ring's destruction in hopes of discovering something about this ancient alien tech," Infinite Forges described. The level designer noted how "this is my second of many fully explorable levels and I'm excited to put it in your hands!" The creator previously released a demo created with Unreal Engine 4.
The recreation was made by Infinite Forges with support from Gearshift Media, Elia Sheikh-Bahaie, and Mitchell Broom who supplied some technical artwork, a few models, and a bit of music, respectively.
This demo is only the beginning for Infinite Forges. The level designer is currently planning on releasing much more Halo content in the near future. "I'm a fan of the Halo franchise, creating maps and immersive experiences for Halo fans," Infinite Forges described on their Patreon page. The creator plans to provide "immersive experiences for old and new members of the Halo community and inspire other creators to share what's in them."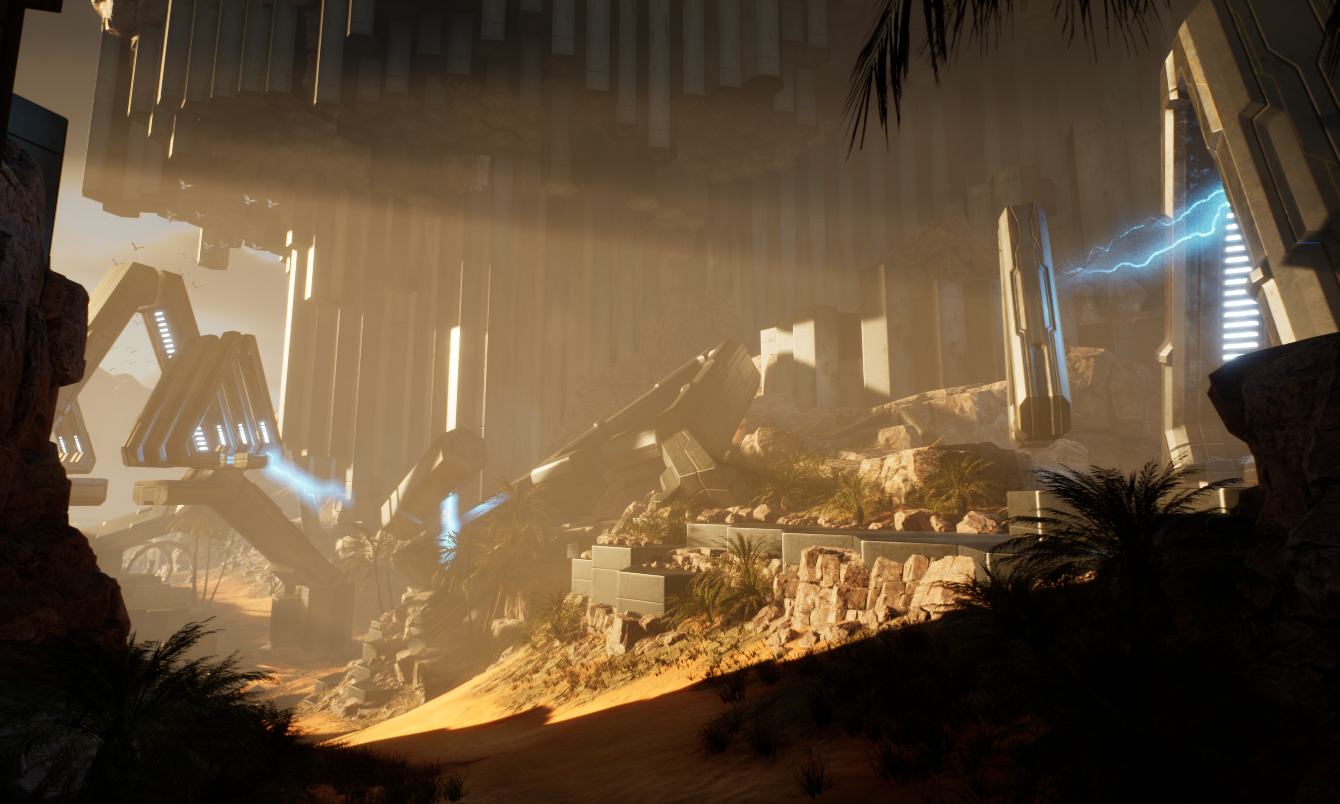 This comes in the wake of news that Halo Infinite has been experiencing a "bumpy" second season. Senior Community Manager at 343 Industries John Junyszek described how the development team has been listening very closely to player feedback ever since the update was released. "We're not at the point where we can promise anything yet, but want to be transparent and say that we're taking the feedback seriously and reviewing options internally."
While there is currently no release date on the horizon, Junyszek noted that players can expect an update for the game in the very near future. "Our team has been working hard to get as much as we can in this update as quickly as we can, but there are still a few more steps we need to take before we can release it out in the wild," the developer explained. "We'll share more on this update's specific release timing in the next few days."
Source: Read Full Article