Handimonsters Wants To Send You New RPG Monsters Every Month
Why wait around for the next big book of monsters to make it through a Kickstarter campaign or traditional publication process when you can have them delivered directly to you each month? Handiwork Games' newly-launched Handimonsters Patreon provides you that exact service, with pledge tiers priced at just $3, $5, and $8 a month. And if you want monsters for free, they have those available as well.
Handiwork Games is a games developer and publisher based in the United Kingdom, with such notable games on its resume as The Scarred Lands Creature Collection, Hellenistika, Jon Hodgson Map Tiles, The Forest Dragon By Rory Age 9, The Forest Dragon Bang & Twang, Beowulf: Age of Heroes, and the current WIP, A||State. Handimonsters is the studio's newest project just announced on December 7 of this year, a Patreon that offers a sort of monster-of-the-month club service.
By becoming a Handimonsters patron, you get three or four (depending on your tier choice) original monsters for use with the fifth edition of the world's most popular tabletop roleplaying game delivered to you each and every month. At the Level One ($3) tier, you get "a high-quality PDF featuring a monster, with amazing art, challenging stat block, and inspirational description" sent to you twice a month, for a total of three monsters each month. You also get backdated access to the monsters that were featured for the previous three months, along with access to the Handimonsters Discord.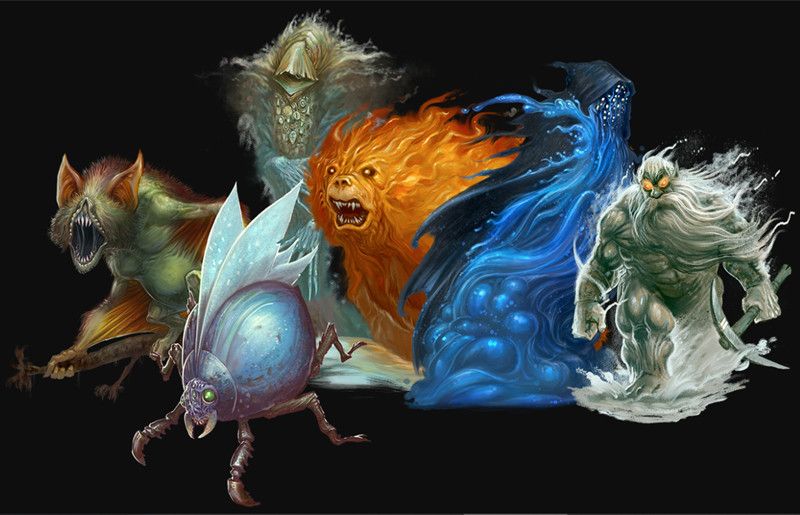 The Level Two ($5) and Level Three ($8) tiers earn you those same standard items, but with a monthly monster increase to four, delivered three times each month. The Level Three tier will net you excellent additional items that include monster digital art prints, monster VTT tokens, monster home-printable paper miniatures, bonus content access, and access to the Handiwork Games webstore. Handiwork Games is working a plan to provide 3D printer STL files, and if the Patreon gets to the point where it can fund that service, your Level Three tier pledge will earn you a hefty discount on those in the Handiwork Games webstore.
Additionally, Handimonsters offers one free monster PDF a month, which all three tiers get automatically, of course, but is also for the general non-patron public to get and check out the quality of the products offered here. Handimonsters launched with its first free monster, The Knacker, and you can find the other free monthly Handimonsters under the 'Free Monsters' tag. But be advised, each free monthly monster will only be available for a limited time, which makes becoming a Handimonsters patron the better deal.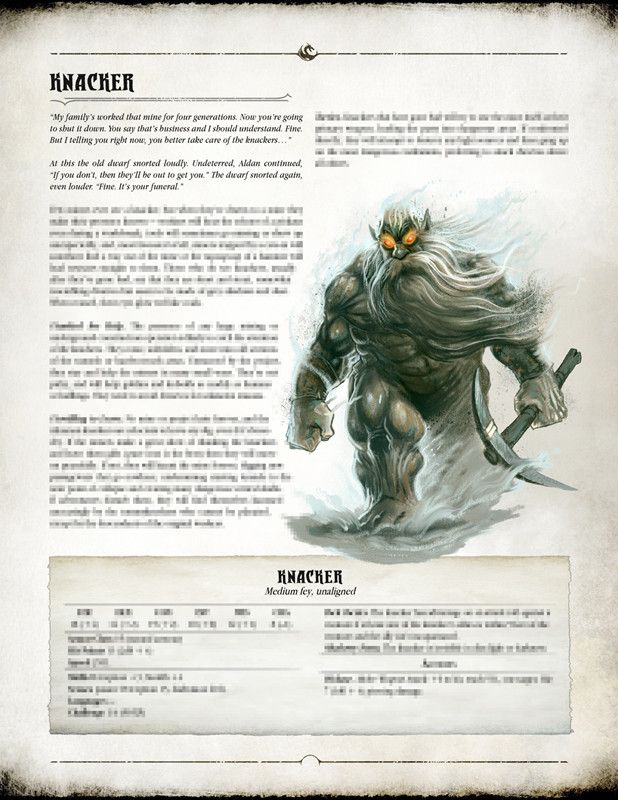 You'll find more info on the Handimonsters Patreon, the Handiwork Games website, and the Handiwork Games Twitter and Facebook channels.
Source: Read Full Article