How Could Mario + Rabbids 2 Fail?
Among the many revelations about the dire straits Ubisoft currently finds itself in, there's a particularly disappointing detail about the performance of Mario + Rabbids: Sparks of Hope. According to Ubisoft co-founder Yves Guillemot, part of the impetus for the company's financial distress is Sparks of Hope's poor sales. Guillemot says this was surprising, given the positive review scores, player reception, and "ambitious marketing plan", and I have to say, I'm surprised too.
There are several theories as to why a critically acclaimed sequel starring the most famous video game characters of all time could have flopped. Some think, as is often the case, that its release date – and specifically its proximity to other big releases – is to blame. People have used this reasoning for flops in the past, like when Titanfall 2 underperformed after launching right in between Call of Duty: Infinite Warfare and Battlefield 1. Sparks of Hope launched right at the start of last year's busy season for games, just a day before Gotham Knights and New Tales from the Borderlands, and just a week before Call of Duty: Modern Warfare 2, Bayonetta 3, and the Resident Evil Village: Winter's Expansion. Though Mario + Rabbids and Bayonetta are both Switch console exclusives, it's hard to imagine there was so much overlap as to prevent either audience from playing both. Still, it is a lot of games in a short amount of time.
Some have pointed to the genre itself as a mitigating factor. The Mario audience might not be interested in a tactical strategy game, despite all the platforming elements added to the sequel. I'm dubious of this simply because the original Mario + Rabbids seemed like such a success. As of last August Mario + Rabbids: Kingdom Battle sold ten million copies, so it's reasonable to assume at least ten million people have some interest in the sequel. We don't know what the sales figures for Sparks of Hope is, only that Ubisoft considers it an underperformer, but I'm not convinced the gameplay is what drove people away.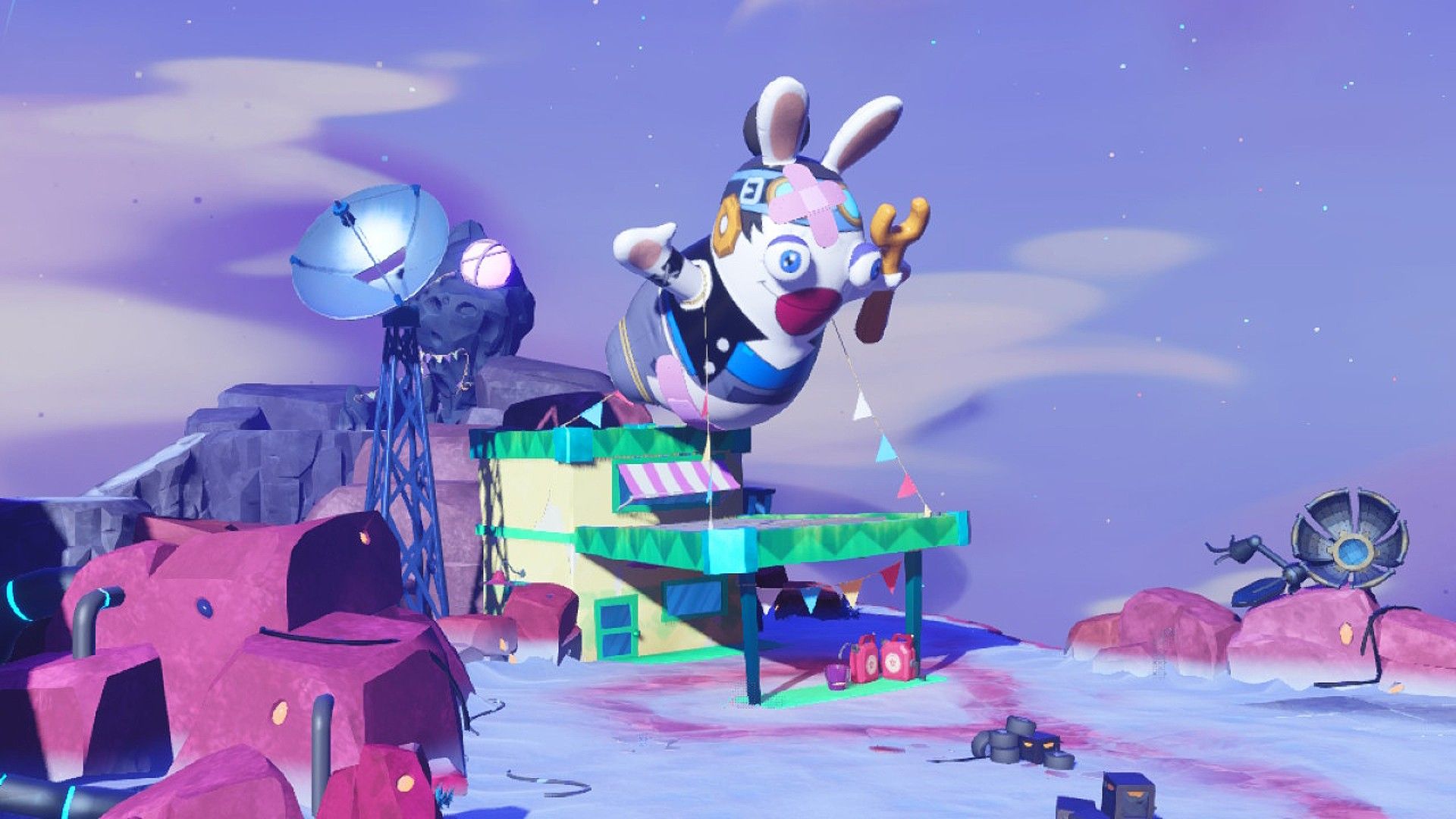 Perhaps it is related to the success of the Kingdom Battle though. It took five years to sell ten million copies, and it's been deeply discounted many times over the years. It wasn't uncommon to see the Gold Edition with all the extra DLC for as low as $20 – a novelty for a Mario game, as his mainline titles notoriously never go on sale. With all the other games that launched late last year, a lot of Mario + Rabbids fans that came into Kingdom Battle late may just want to wait until Sparks of Hope reaches a similarly low price. The DLC was announced ahead of the game's launch, which means some kind of complete edition is inevitable. Ubisoft may have hoped the sequel would be a faster-seller than the original, but it could end up taking just as long as Kingdom Battle did to reach the kind of profitability Ubisoft expected.
Or maybe it's just Rabbid fatigue. I am not a fan of the hyper little monsters, and I have to wonder if Mario + Rabbids would have been better off without them. Tactics games attract a more mature audience, and while the series is certainly kid-friendly and approachable for all ages, I would assume it also skews older than other Rabbids-led games. If players were turned off by Edge the edgy Rabbid, I don't think I could blame them.
Realistically, there isn't any one answer to the question. All of these factors likely played a role in Sparks of Hope underperforming. As a fan of the series it's disappointing to think it will likely be the last – especially with the way Ubisoft is apparently buckling down to focus on its top performing franchises – and I hope this news doesn't steer more people away from it. Despite its sales, Mario + Rabbids: Sparks of Hope is a fantastic strategy game. Even if you're waiting for a sale, I highly recommend you give it a try.
Source: Read Full Article