Latest MultiVersus Leak Shows First High-Tier Gameplay
Five minutes of high-tier MultiVersus gameplay have leaked online, giving us a first look at Velma, as well as extended gameplay of Batman, Harley Quinn, Garnet, and Jake the Dog.
Although we've known about MultiVersus for some time now, Warner Bros. has been pretty shy about showing the game off, instead letting a select number of players take part in closed technical tests that are under heavy NDA. Despite this, leaks for MultiVersus have been plentiful and show no signs of slowing down, with the latest leak being a five-minute clip of high-tier online play.
The clip, which has been taken down by Warner Bros. across several channels but is pretty easy to find on YouTube or Reddit, showcases several different matches that are being played online. The first shows Jake the Dog going up against Harley Quinn and getting absolutely trashed. We get to see some of the character's moves, such as Jake's recovery which has him stretching across the map.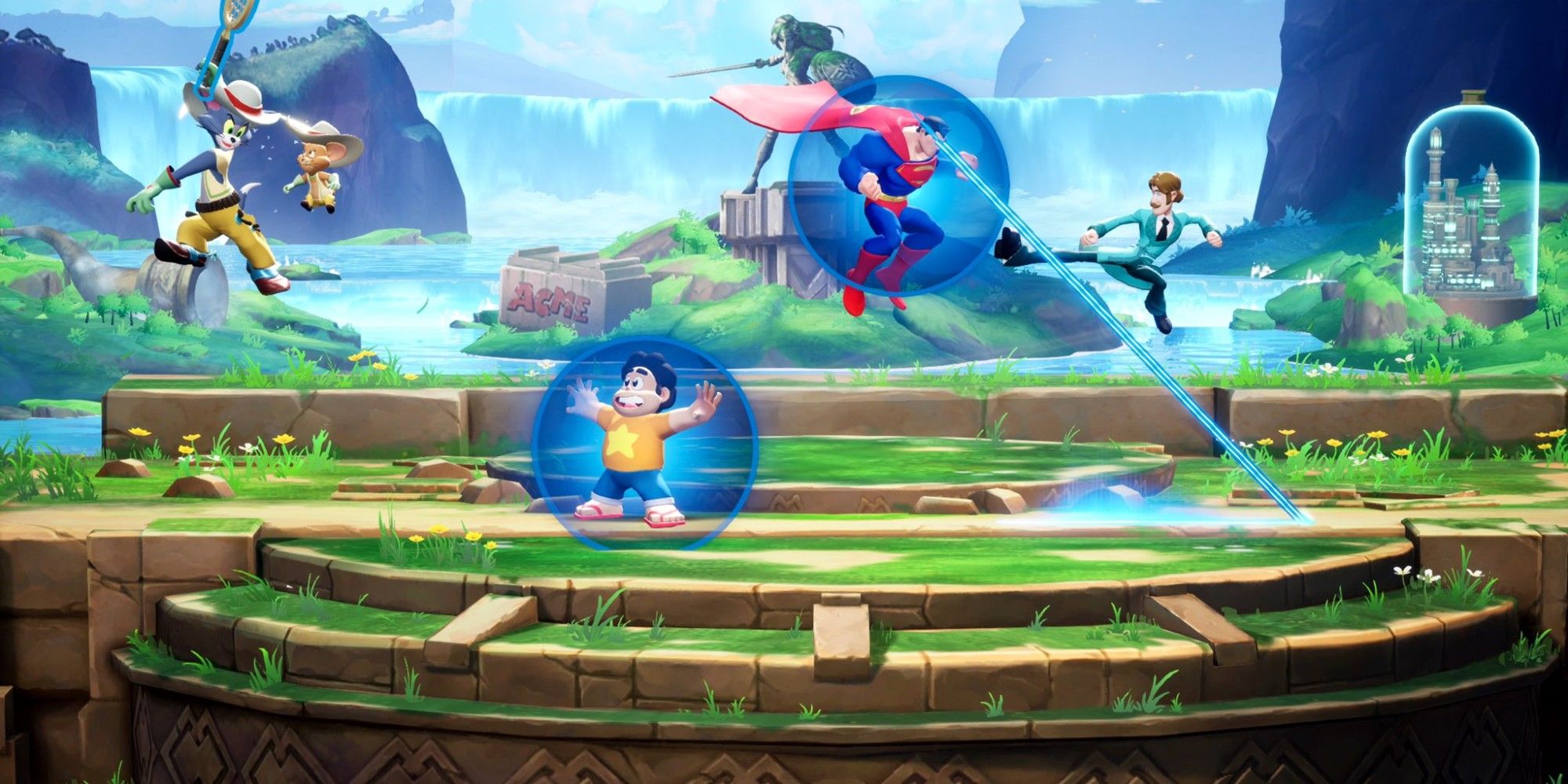 We then get to see Garnet fighting Wonder Woman in a haunted house stage that likely belongs to Velma. Garnet is shown using electric powers in the round, while Wonder Woman focuses on sword and shield combat. The next two matches give a better look at how Batman plays, which will apparently be very focused on using smoke grenades to hide his movement and using a grappling hook to attack from afar.
One of the more interesting parts of the gameplay footage gives us our first look at Velma, the most recently-revealed character. It's not easy to tell how she works thanks to the low quality and the black bars covering most of the screen, but she seems to collect items that she can then use later in the match, as she's shown summoning some kind of police car that follows her around. Velma can also be seen with some sort of speech bubble around her head, which seems somewhat reminiscent of Phoenix Wright in Ultimate Marvel vs. Capcom 3.
Source: Read Full Article