Lechonk Makes Its AEW Audience Debut
Last night, fans of All Elite Wrestling might have noticed a certain face in the crowd at AEW Dynamite. Everyone's new favorite 'Mon, Lechonk, was waving on a giant placard thanks to one industrious Pokemon Scarlet & Violet fan.
According to Kotaku, the Lechonk's AEW debut was captured on film during Maxwell Jacob Friedman's long-winded monologue. There, sitting in the throngs of fans that had crowded into Kia Forum in Los Angeles, California, was Lechonk.
Historically, fans would hold up large signs at wrestling matches in order to support (or decry) particular wrestlers, but in recent years that's changed. With fans knowing that crowd-shots are both a thing and an easy ticket to 1.5-seconds of fame, those signs have gone from being about wrestling to being about whatever the hell they want–and that's often video games. As Kotaku noted, fans have made signs that request Mother 3 localization to just asking if there are more Skies of Arcadia fans out there.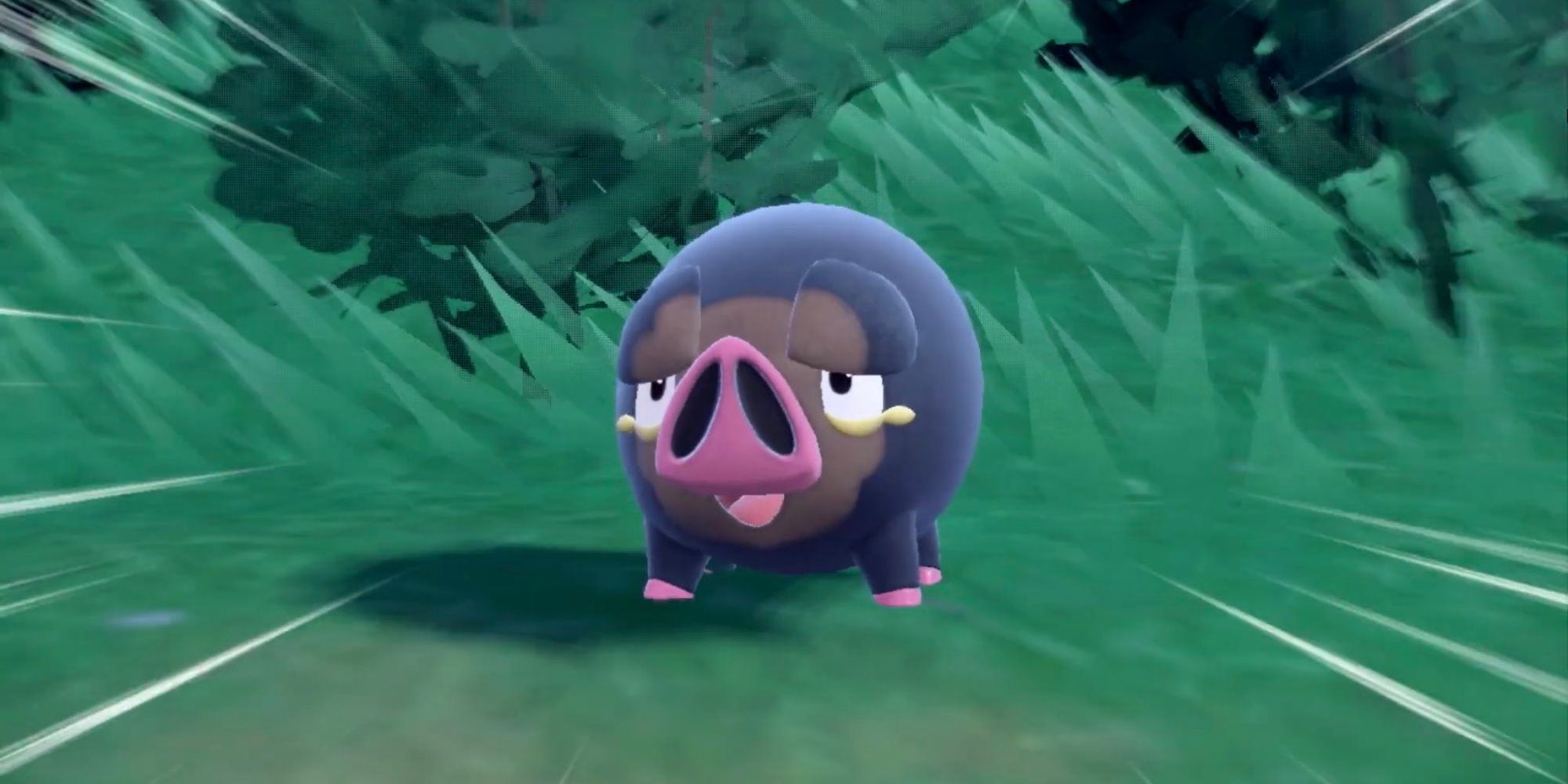 Lechonk is perhaps the most popular non-starter Pokemon in recent memory, judging by the fan reaction on social media, so it's not surprising that Lechonk would have already found its way onto a wrestling placard. Now we just need a wrestler to adopt Lechonk as their spirit animal, and it'll all come full circle.
For those wondering what's so great about Lechonk, look into its beady little crying eyes and tell me what's not to love? Although we should point out that the real-life inspiration for Lechonk is anything but lovable. A post on the Pokemon subreddit reminded fans that wild boars in Spain (the rumored real-life location that inspired Scarlet & Violet's region) are very aggressive. Tourists and residents have been warned to avoid wild pigs for years, and even celebrities have been attacked by Spanish boars. Lechonk might be a cute pet in the Pokemon world, but the real-life Lechonks are even more violent than wrestlers.
Source: Read Full Article