Marvel's Avengers Hawkeye Update Brings In Five Times More Players
Marvel's Avengers player count has been steadily decreasing since its launch. Last week, an average of 500 players logged into the game every day, which is quite low for a Triple A game like Marvel's Avengers.
Last week, on March 18, Marvel's Avengers received a new content update that added plenty of new goodies, including a new story campaign, HARM Room, new enemy type, free outfits, next-gen upgrades, and on top of all, a long-awaited Avenger – Hawkeye. This update was supposed to bring back its lost player base to the game with the introduction of Hawkeye, and it did bring back some of them, at least.
Since the release of update 1.5.0, Marvel's Avengers has seen five times the users in its concurrent player base count on Steam, according to SteamCharts. That's an average of 2,500 players playing the game daily, up from 500 before the update.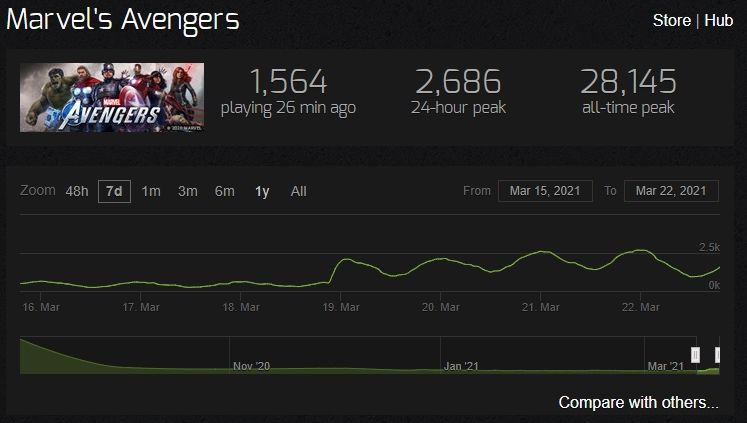 Square Enix also announced that Marvel's Avengers will be getting two more new Avengers in the future including Black Panther and Spider-Man. This announcement caught the attention of hardcore Avengers fans and hopefully, these two heroes' storylines will be interesting enough for players to return to the game.
While you wait on new additions, Avengers has added the HARM room, which is basically a custom mode where you can train and try out new abilities for your favorite avengers in the game.  In this room, you can change almost everything from enemy types, enemy numbers, to different environmental hazards. Square Enix dropped a trailer showcasing this prior to the launch of update 1.5.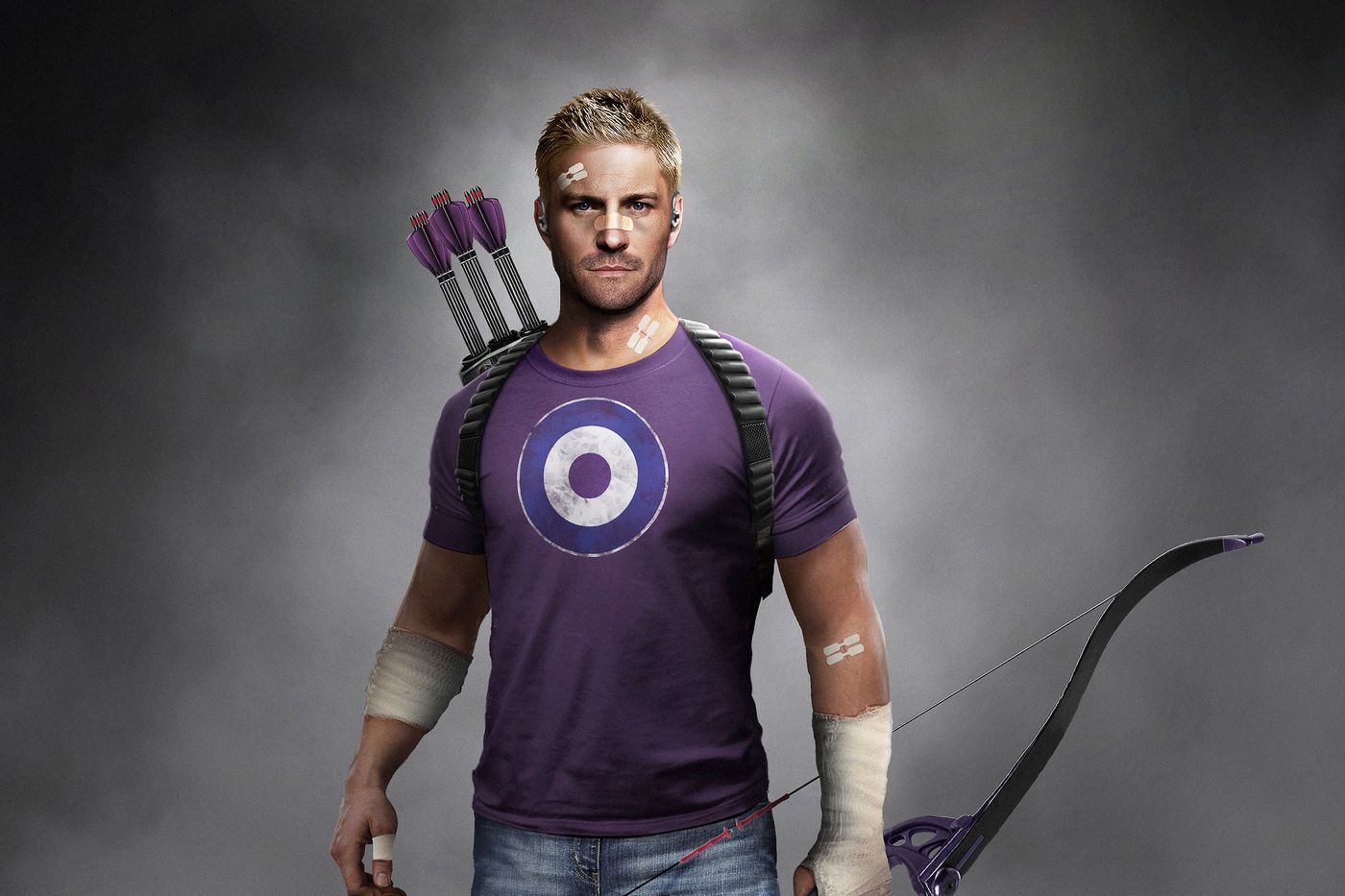 Right now, you can also get a free outfit for Ms. Marvel in Marvel's Avengers – Night Galaxy Outfit. This outfit is available in the game for a limited time, so if you're logging into the game, you should get this outfit from the in-game marketplace before it's gone.
Next: Bungie Reveals New Changes To Destiny 2's Vault Of Glass World First Race
Source: Read Full Article