Minecraft's Caves & Cliffs Update Will Give The Game What It Needs: Goats
Minecraft players are about to have a lot more see when they explore caves. And by "about to," we mean wait several months for the Caves & Cliffs update. The new update was detailed at today's Minecraft Live presentation, and is slated for Summer 2021. It will introduce greater variety in the named biomes, new materials to find, and the greatest creature of all time: axolotls!
In the livestream, it was noted that caves are being updated because it's been requested for many years. The Caves & Cliffs update will make it so caves generate different shapes, sizes, and even features. Narrow tunnels will be interspersed with large caverns, and there will even be water systems so you can go rafting in caves. The new environments will give rise to new activities like archaeology, and new creatures. Look at that blocky axolotl go!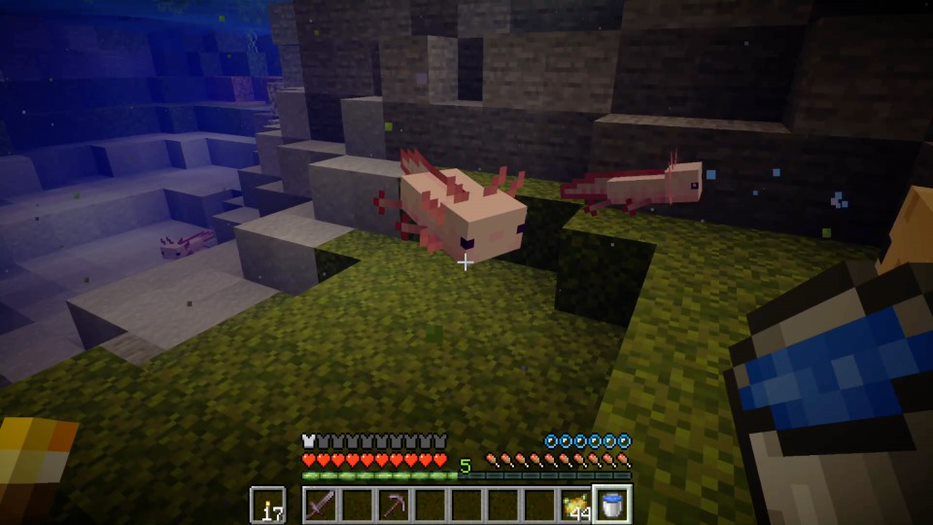 While exploring, players will be able to find new crafting materials like copper ore and crystal geodes. This will allow for the creation of new contraptions like lightning rods and telescopes.
For cliffs, which were the winner of the fan vote for an update at Minecon Live 2019, there will be a similar emphasis on variety in generation. There will also be some hijinks involving goats.
To find out what else is in store for Minecraft, check out our other coverage on Minecraft Live.
Source: Read Full Article