MLB The Show 22: The Best Overall Players
There are three constants in life: death, taxes, and MLB The Show. The latest iteration in the storied baseball series is here in MLB The Show 22, and for the second year in a row, the game launched on Xbox Game Pass. On top of that, MLB The Show 22 is also launching on the Nintendo Switch for the first time ever.
Whenever new sports games launch, one of the first things any player does (or should do) is check the player ratings. Nearly every game mode in MLB The Show 22 will be that much easier for players if they knew who the best players are. So, without further ado, let's take a look at who are the kings on the diamond in MLB The Show 22.
10

Bryce Harper, Philadelphia Phillies – 95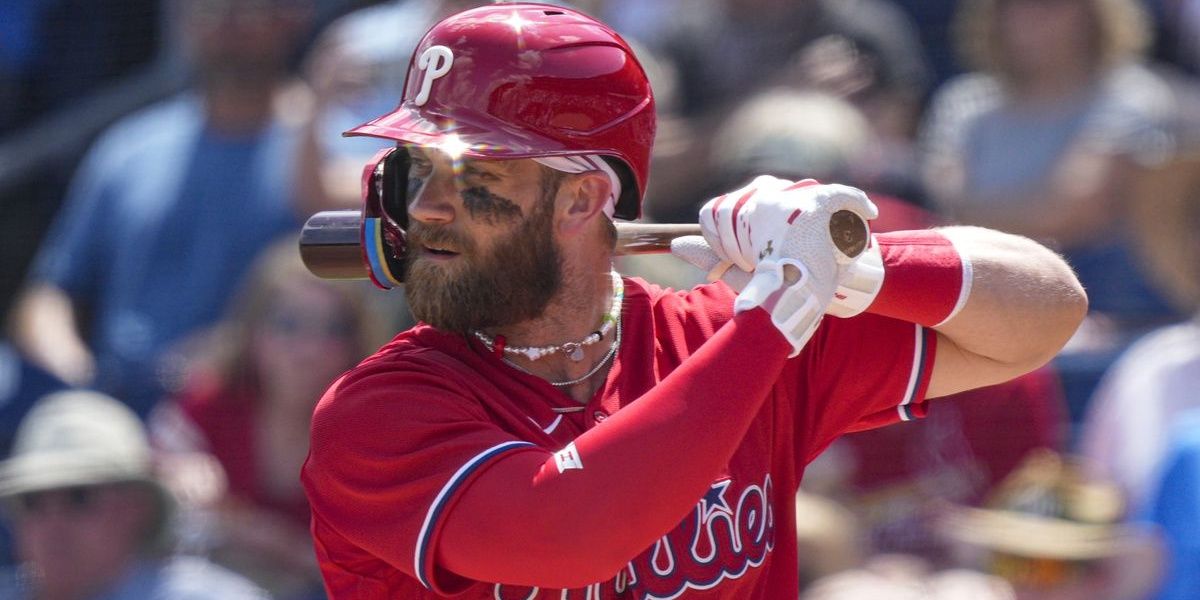 Since making his major league debut for the Washington Nationals in 2012, Bryce Harper has terrorized the league. In seven years playing with the Nationals, Harper won Rookie of the Year, MVP, and was selected to the All-Star team six times. In 2019, Harper joined division rival Philadelphia Phillies, and while some thought Harper might start declining in production, he proved the critics wrong with a huge season in 2021 en route to his second career MVP award.
With an overall rating of 95, Harper is the best player on the Phillies. The veteran outfielder demolishes right-handed pitching (95 power, 88 contact) and has a perfect discipline rating at the plate (99). Harper is also one of the most clutch hitters (92) in the game, so when the game is on the line, you can count on him to deliver. Harper has a slightly below-average rating in fielding (68) but has a decent arm (80 arm strength, 88 accuracy) to gun down baserunners.
9

Nolan Arenado, St. Louis Cardinals – 95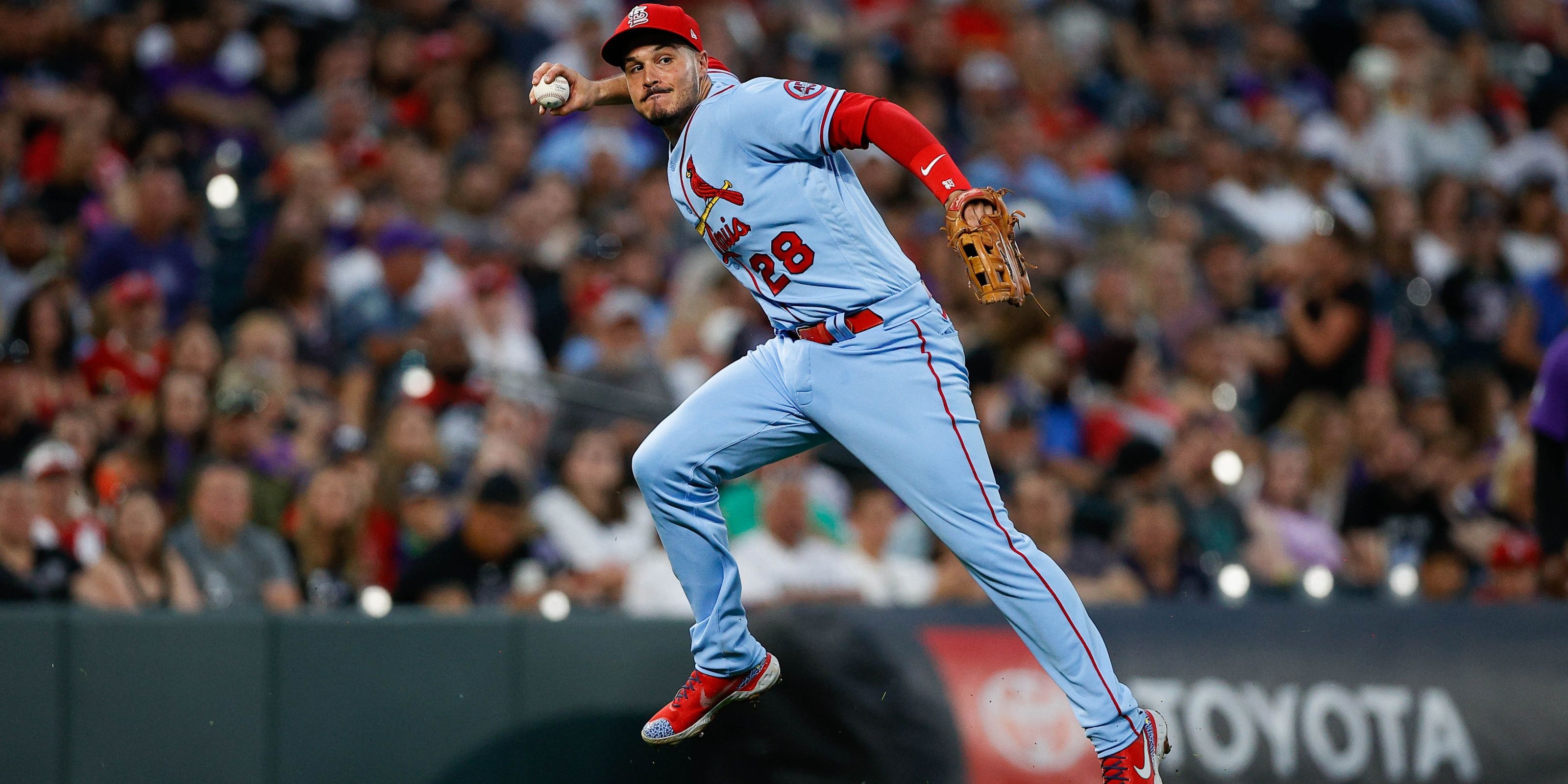 For the first eight years of his career, Nolan Arenado was mashing balls in Colorado's high altitude. While he's never won an MVP, Arenado is one of the best all-around players in the league, finishing in the top eight from 2015 to 2019 and winning a Gold Glove every season of his career for his outstanding defense at third base. In 2021, the Rockies traded their homegrown star player to the St. Louis Cardinals, where Arenado continued to find success.
Categorized as a pull hitter, Arenado abuses left-handed pitching. He has a near-perfect power rating against lefties (98) but has the muscle to take a right-hander out of the park (77). Despite being such a good hitter, Arenado's true value is in his fielding (94). He's one of the best defensive third basemen in the league with above-average arm strength (84) and accuracy (83), plus he has a perfect reaction rating (99), which is much needed at the hot corner.
8

Shohei Ohtani, Los Angeles Angels – 95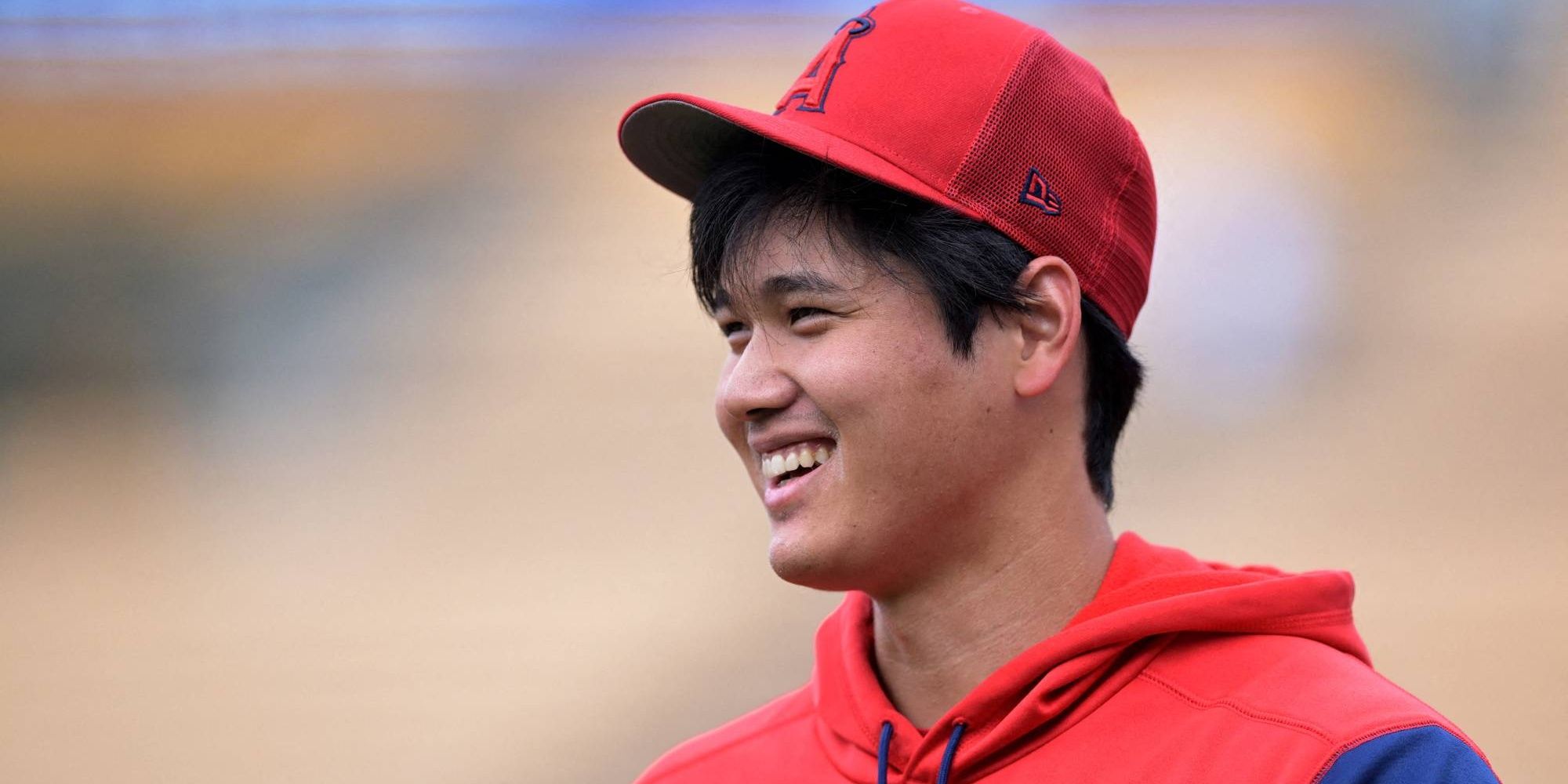 It only makes sense that the cover athlete of MLB The Show 22 would appear among the best players in the game. Two-way phenom Shohei Ohtani of the Los Angeles Angels is the first notable two-way player since Rick Ankiel in the late 1990s and early 2000s. In 2018, Ohtani won Rookie of the Year with a 3.31 ERA and a .285 batting average. Ohtani had an injury-ridden season in 2020, but bounced back in a huge way and won MVP in 2021.
Ohtani is such a special player, it's hard to judge whether he's more valuable as a hitter or a pitcher. When he's on the mound, Ohtani doesn't give up many hits (95) with his high velocity (89) and perfect offspeed pitches (99). And if he's ever in a jam, he remains calm, cool, and collected with perfect clutch pitching (99). At the plate, Ohtani absolutely crushes the ball against both right-handers and lefties (99 power). He's not a very good contact hitter (64 right, 60 left), but if he connects on a ball, expect it to land somewhere in the outfield stands.
7

Vladimir Guerrero Jr., Toronto Blue Jays – 96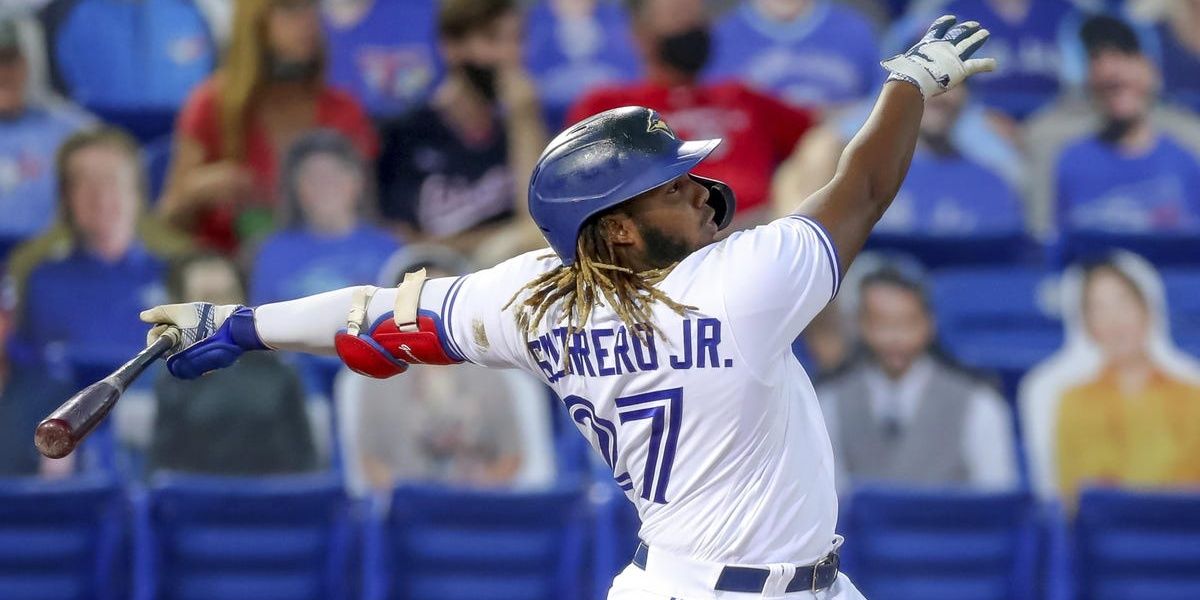 It can be bittersweet having a father who played in the major leagues, but it's something else entirely to also be named after him. The pressures of succeeding just like him can be daunting for others, but that's not the case for Vladimir Guerrero Jr. Following his father's footsteps, Guerrero Jr. racks at the plate and is considered one of the most exciting young players in the league. Guerrero Jr. is coming off a career season where he led the league in home runs (48) and runs (123), en route to a second-place MVP finish.
Guerrero Jr. is an overall supreme power hitter, capable of knocking the ball out against either right-handers (94) or left-handers (85). Even if the ball doesn't leave the park, he almost always puts the ball in play with a high contact rating against right-handers (88). At only 23-years-old and already a 96 overall, Guerrero Jr. might one day be considered the best player in the league.
6

Aaron Judge, New York Yankees – 96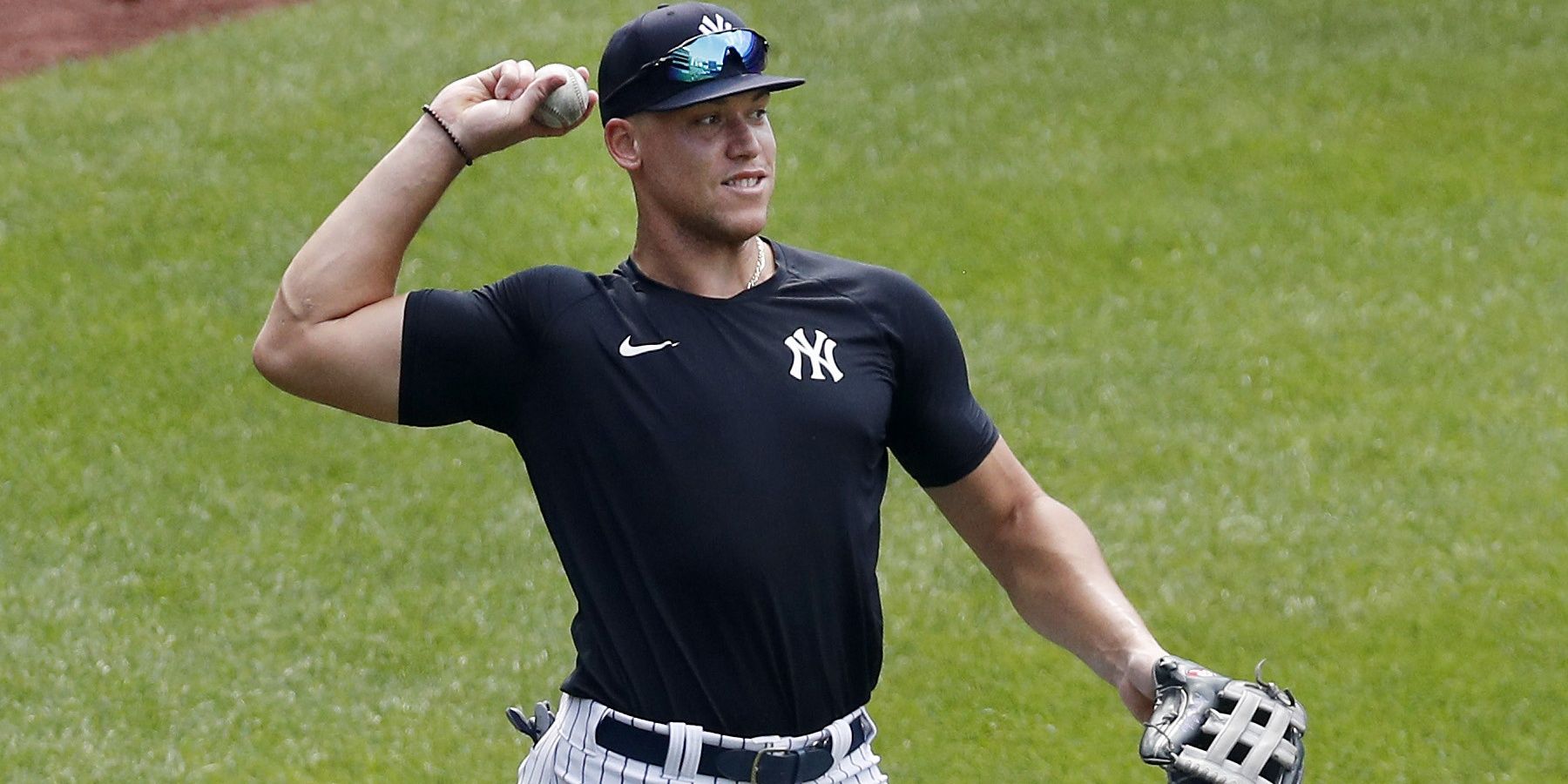 Making his major league debut in 2016, Aaron Judge didn't appear in the required amount of games to constitute a "full" rookie season. So in the following season, Judge erupted for a career-high 52 home runs, 128 runs, and 127 walks en route to Rookie of the Year honors and a second-place MVP finish. However, Judge has struggled for the most part (at least to his standards) since 2017. He had back-to-back seasons with 27 home runs in 2018 and 2019, then suffered numerous injuries in 2020. Given the type of seasons he had recently, it's puzzling why Judge didn't agree to New York's proposed $230 million contract extension.
Arguably, Judge is the best power hitter against lefties in the game (99). When we say he crushes left-handed pitching, he practically sends these balls to the moon. But unlike other power hitters, his skills don't decline drastically against right-handed pitching (88). Unfortunately, Judge does have a tendency to strike out quite a bit, making his vision rating (41) something to be concerned about. Surprisingly, Judge is one of the best outfield defenders with high ratings in fielding (89), reaction (94), and arm accuracy (99). If Judge is able to consistently produce at the plate, there's no question he's one of the best in the game.
5

Marcus Semien, Texas Rangers – 97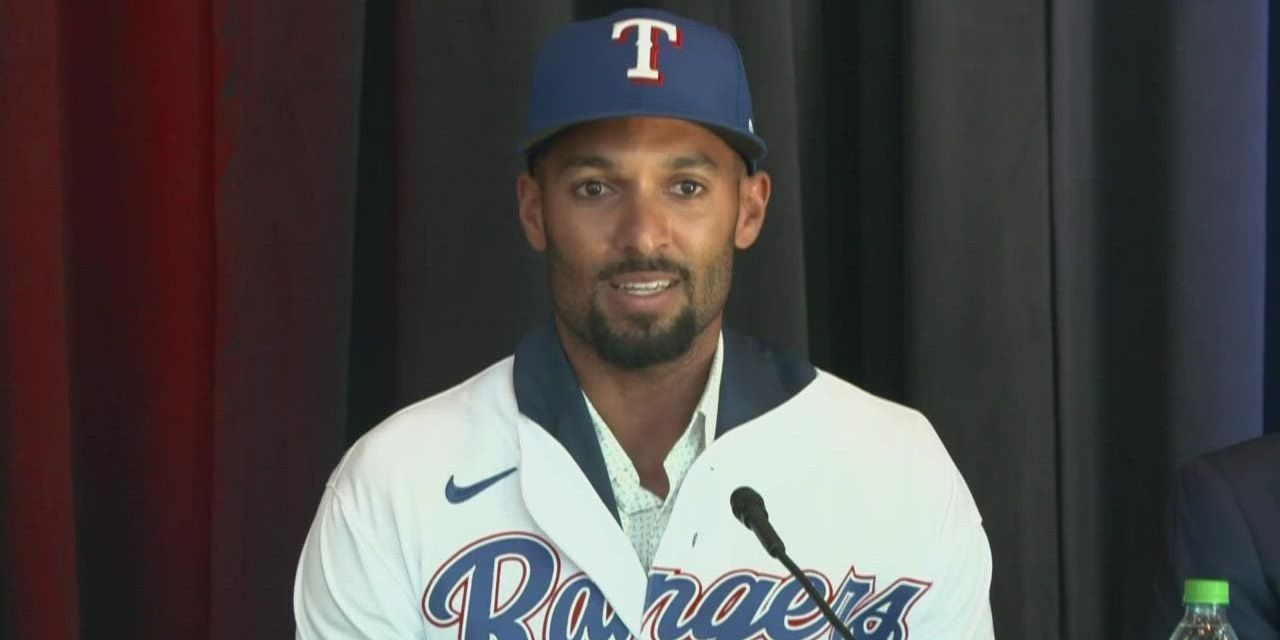 For a player who's clearly one of the best in the majors, it's interesting how many teams Marcus Semien has played for. Since making his debut with the Chicago White Sox in 2013, the second baseman only played for the White Sox for two seasons before being shipped to Oakland for six years. Semien was once again dealt to the Toronto Blue Jays in 2021, then finally as a free agent, signed a massive seven-year, $175 million contract with the Texas Rangers in 2022.
Semien is an all-around stud on the diamond. He's not a prominent power hitter with modest ratings against righties (85) and lefties (75), but can certainly put the ball in play. Semien is a plus defender at second base, utilizing his quick reflexes (83) to boost his overall fielding rating (81). Semien might be approaching the backend of his prime at 31-years-old, but he'll still be among the top infielders for a few more years.
4

Max Scherzer, New York Mets – 97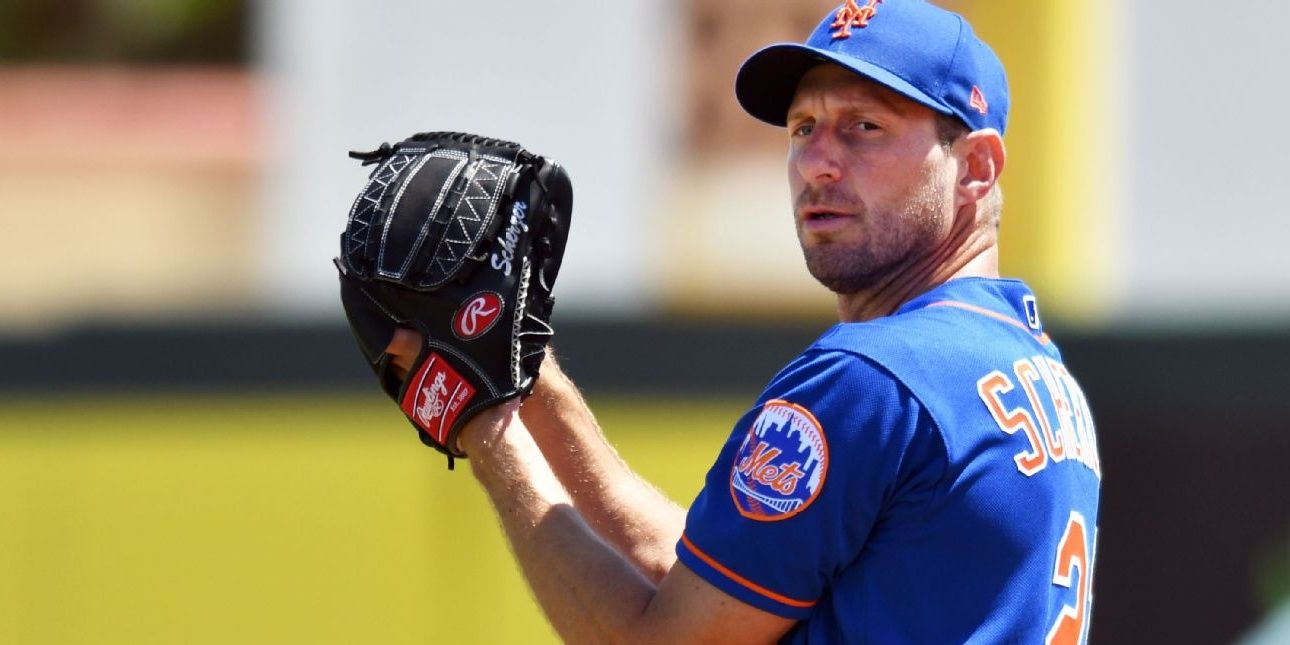 The trajectory of players' careers flows in many ways; some players, like Shohei Ohtani or Aaron Judge, contribute in big ways immediately when they reached the major leagues, while others might take some time. One of these late bloomers is pitcher Max Scherzer. The 37-year-old began his major league career in the desert with the Arizona Diamondbacks, before being traded to the Detroit Tigers. In his first five years in the league, Scherzer was an average pitcher, until suddenly in 2013, he unlocked a new level of dominance and quickly became one of the best in baseball. Since 2013, Scherzer has won three Cy Young awards, named an All-Star eight times, and won a championship.
Throughout his 15 year career, Scherzer gives up an average of four hits per game; simply put, it's nearly impossible to get a hit off this guy (97). Despite being 37-years-old, Scherzer has high stamina (86), decent velocity (75), and break (81) on his pitches. With five different pitches at his disposal, Scherzer has quite the arsenal to get the upper hand against opposing lineups.
3

Jacob deGrom, New York Mets – 99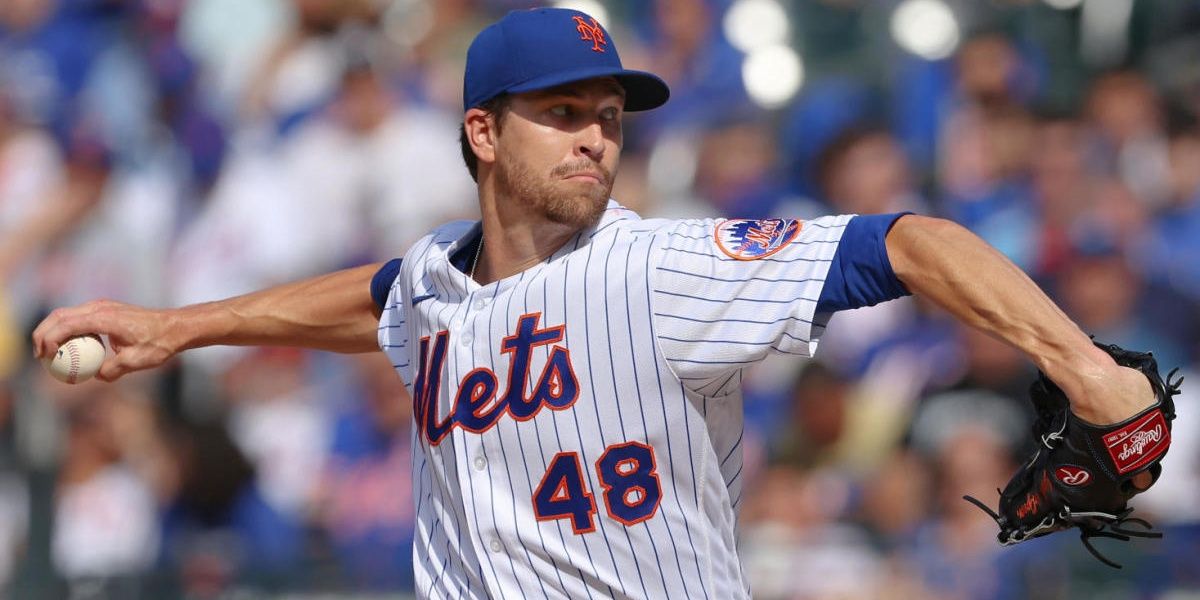 There are two pitchers that are among the best players in MLB The Show 22 and, surprisingly, they're both on the same team. Rated as the best pitcher in the game, Jacob deGrom is absolutely filthy on the mound. Entering the league in 2014, deGrom produced a stellar rookie season with a 9-6 record and a 2.69 ERA en route to Rookie of the Year. He had a slight dip in productivity for a few seasons before winning back-to-back Cy Young awards in 2018 and 2019.
If you need to win one game, there's not much better you can do than deGrom. The New York Mets pitcher hardly gives up any hits at all (98) and has a blistering fastball (99). The lowest pitching rating he has is the amount of break-action (78) on his offspeed pitches, but even that is somewhat above average. deGrom has been the best pitcher for the past few seasons, and it appears that trend will continue in 2022.
2

Ronald Acuna Jr., Atlanta Braves – 99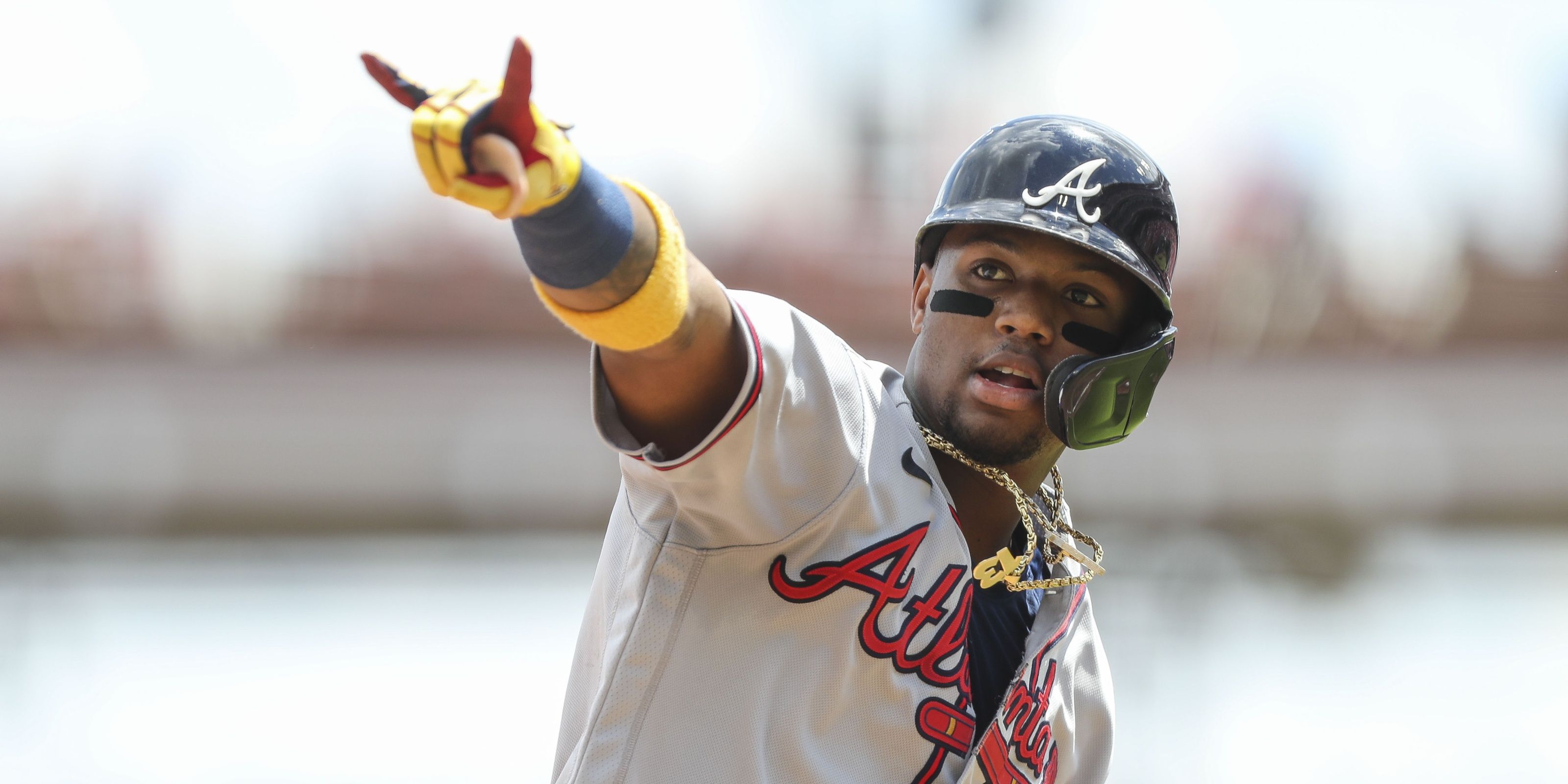 Ronald Acuna Jr. burst onto the scene in 2018, hitting .293 with 26 home runs en route to Rookie of the Year honors. The following season, Acuna Jr. led the league in plate appearances (715), runs (127), and stolen bases (37). Unfortunately, Acuna has suffered various injuries the last two seasons, only appearing in 46 games in 2020 and 82 in 2021.
When healthy, Acuna Jr. terrorizes opposing pitchers. He's one of the best power hitters in the league with a perfect power rating against lefties (99) and a near-perfect power rating against righties (97). Acuna Jr. certainly has the clutch gene with a high rating (92), and despite being injured the last two seasons, has a high rating in durability (95). In the outfield, Acuna Jr. is a superb defender with a cannon for an arm (95) and his ability to deliver an accurate throw (96).
1

Mike Trout, Los Angeles Angels – 99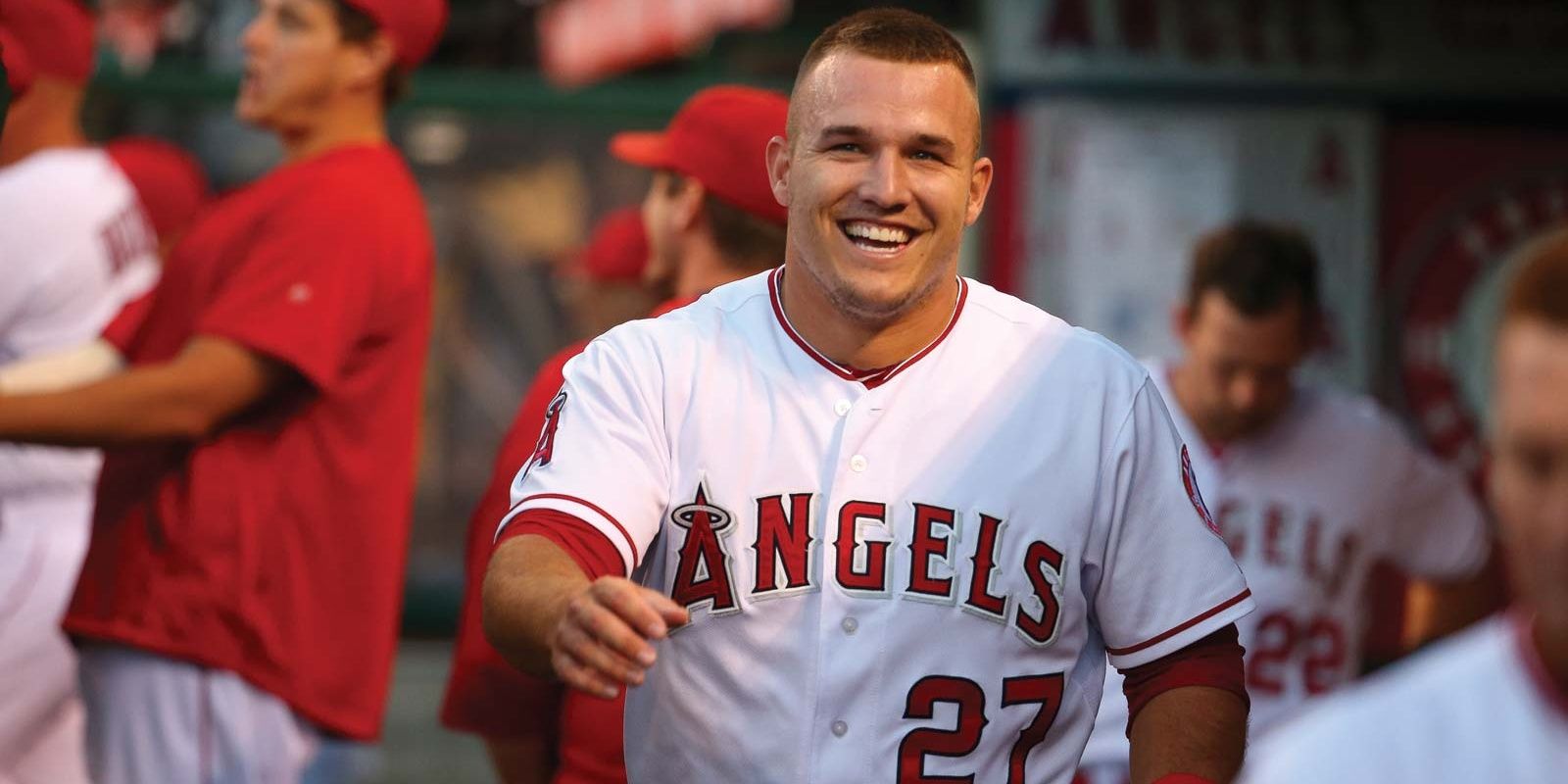 For the umpteenth time in a row, Mike Trout is, without question, the best player in MLB The Show 22. Since 2011, Trout has accomplished everything (other than a World Series championship) a player can do in a season. He's won Rookie of the Year, three MVPs, and eight Silver Slugger awards. He has an amazing .305 career batting average, 311 home runs, and 817 RBI.
At the plate, there's a pretty good chance Trout is getting on base. He has a perfect power rating against right-handers (99) and extremely high ratings in contact (91 righties, 85 lefties). It's a surprise that Trout hasn't won a Gold Glove in his 12-year career, because he has above-average ratings in fielding (81), arm strength (85), arm accuracy (82), and reaction (80). Overall, there isn't a player that consistently performs at such a high level as Trout, making him well-deserving of being the best player in the game.
Source: Read Full Article