Monster Hunter Rise: Sunbreak – Cutesy Crab Pose? Side Quest
Quick Links
Cutesy Crab Pose? Side Quest
Cutesy Crab Pose? Side Quest – Rewards
Your adventure in Monster Hunter Rise: Sunbreak will take you to the distant land of Elgado, where you will help solve the mystery of the Three Lords. However, before you can get on the boat to the new outpost, you will need to hunt a Daimyo Hermitaur.
This crab-like monster is the first monster you'll fight in the Sunbreak expansion, and is also tied to the Cutesy Crab Pose? side quest you can accept after arriving at the Elgado Outpost. Let's take a look at how to complete this side quest, as well as what the rewards.
Cutesy Crab Pose? Side Quest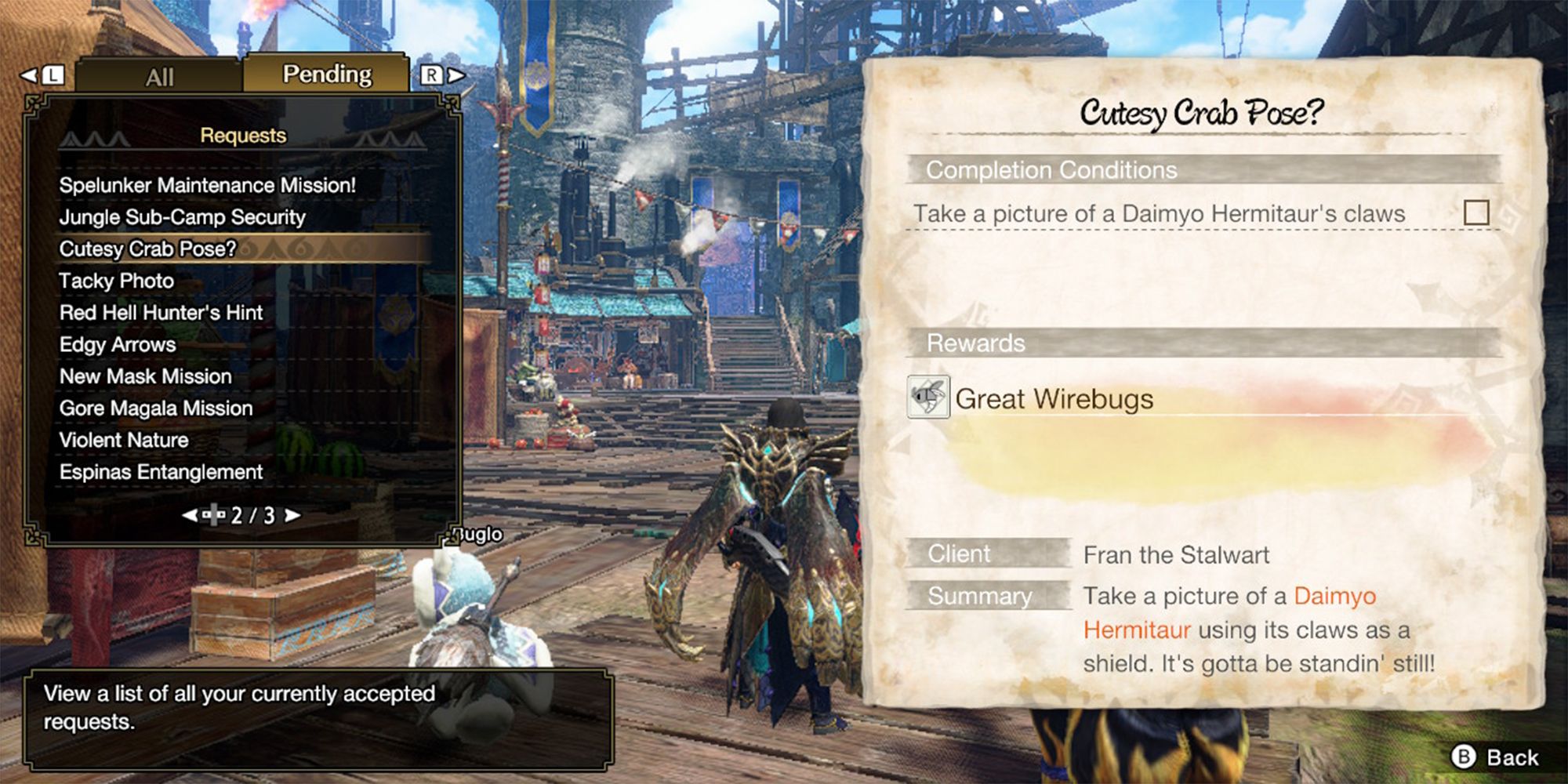 This side quest can be accepted from Fran the Stalwart after arriving in Elgado Outpost, and asks you to take a picture of a Daimyo Hermitaur's claws. However, to complete this quest, you'll need to take the picture of Daimyo Hermitaur's claws when it is guarding.
Daimyo Hermitaur appears in the following quests, and you can undertake any of these to complete the Cutesy Crab Pose? request.
| Quest Name | Quest Type | MR Requirement |
| --- | --- | --- |
| The Jungle Guidebook | Hub Quest | |
| Supply Line Shell Game | Hub Quest | |
| Rock, Razor, Pincers | Hub Key Quest | |
| The Mother of All Medicines!? | Hub Quest | |
| Flooded Forest Feast | Follower Quest | |
Throughout the fight, the Daimyo Hermitaur will sometimes raise its large claws in front of its head, using them as a shield to protect itself. While the Daimyo Hermitaur is protecting itself is when you'll want to take a picture to meet the requirements of this quest.
While fighting the monster, keep your camera at the ready. When it raises its claws to shield itself, quickly open your camera and snap a picture of the guarding monster to complete this side quest. You'll be able to tell if you've done it correctly if the request information updates on the right side of the screen after you take the picture.
Cutesy Crab Pose? Side Quest – Rewards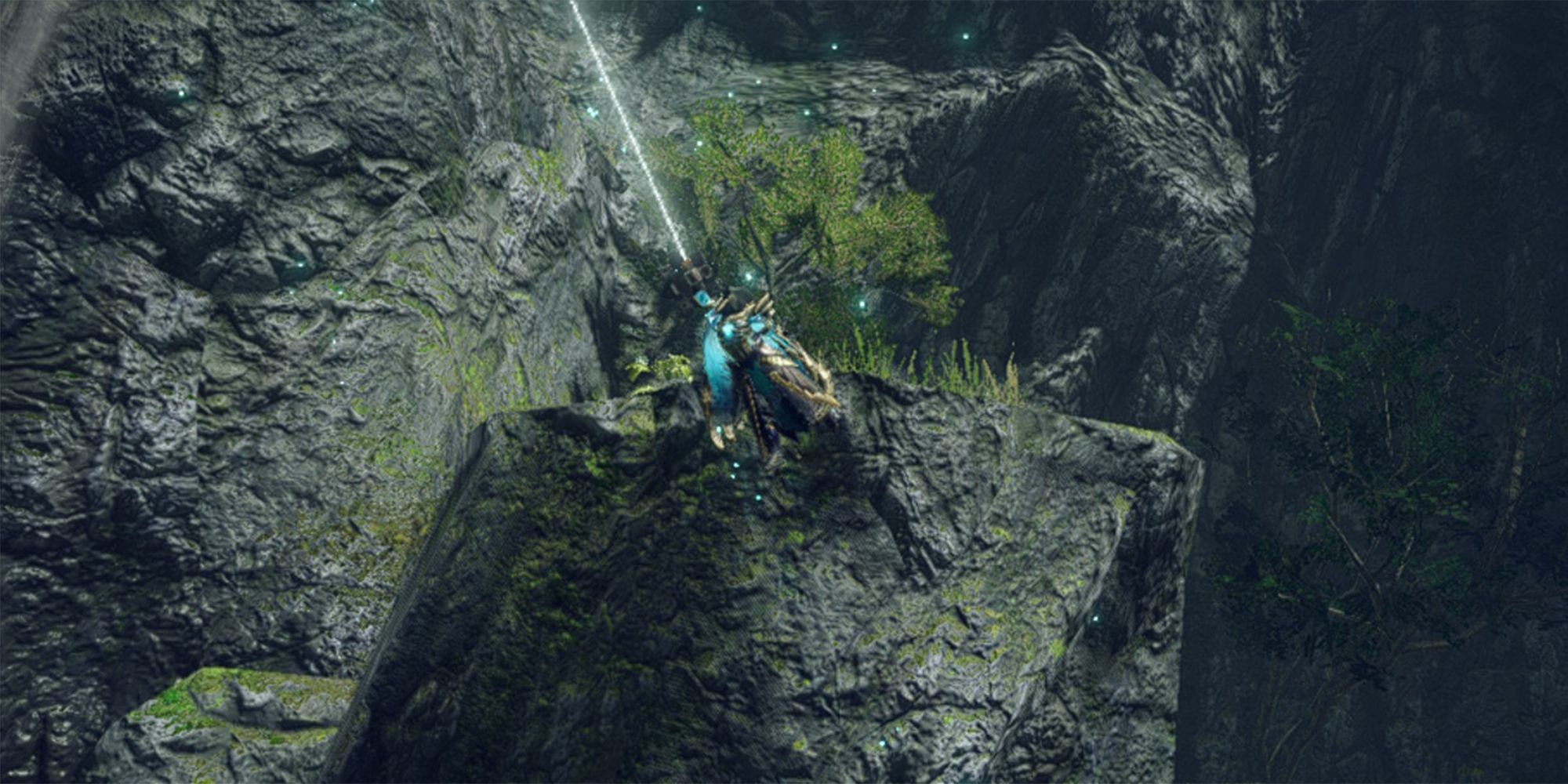 For completing this side quest, you will be rewarded with six Great Wirebugs. These items can be used to place Great Wirebugs at Jewel Lillies around each map, creating a spot for you to launch into the air and travel great distances. Great Wirebugs are essential for quickly getting around the area during a hunt, but you'll need to place them in Jewel Lillies before you can use them.
Source: Read Full Article