New Bose AR Experience Puts You In The Center Of The Most Iconic Star Wars Scenes
Bose is offering an augmented reality experience using the official Star Wars app, only its for your ears instead of your eyes.
When we think of augmented reality, we usually think of games like Pokémon GO. They use real-life and then superimpose a virtual object to sort of trick our visual senses. They're cool and all, but sight is just one sense that needs to be fooled. Bose is working on tricking our ears too, and they might have just figured it out with a new experience made specifically for Star Wars.
As you'd expect, this all ties into the upcoming release of Star Wars: The Rise of Skywalker (out December 19th, by the way). It's called the Bose Star Wars Experience, and it uses the official Star Wars app and specific AR-enabled Bose products to put you audibly inside some of the most iconic Star Wars moments.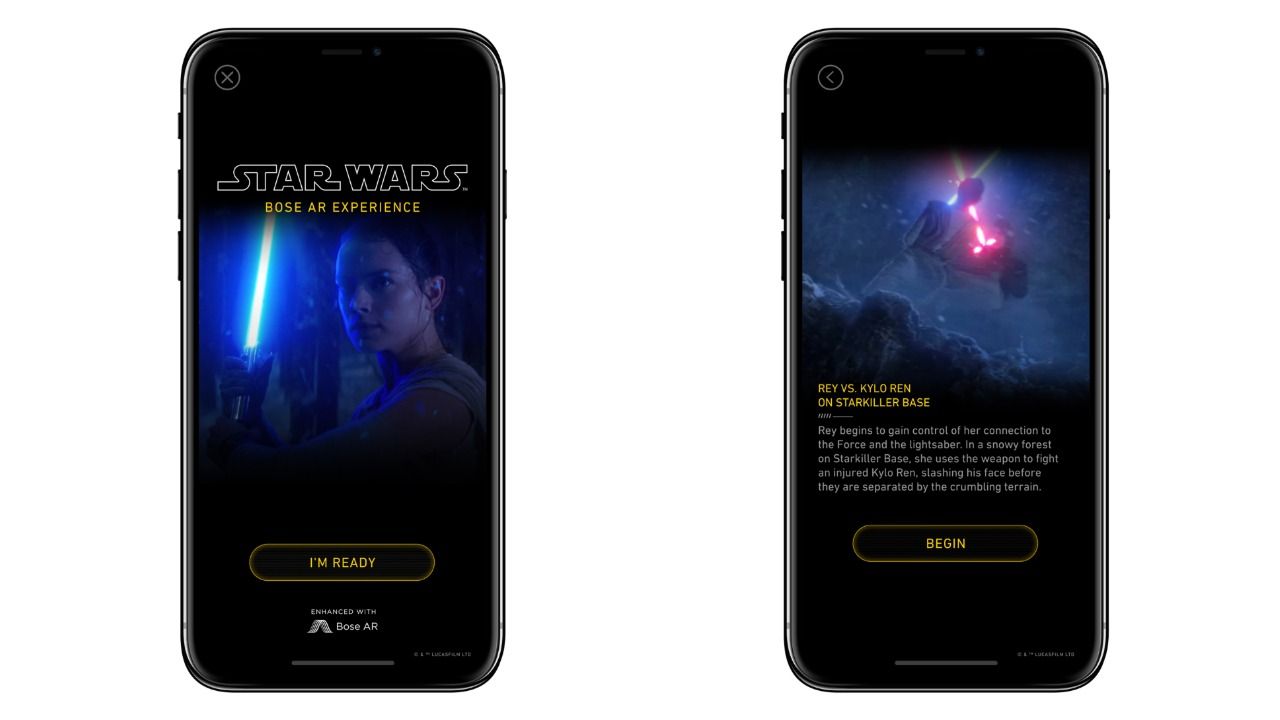 First, you'll need either a pair of Bose Noise Cancelling Headphones 700, QuietComfort 35 headphones II, or Bose Frames audio glasses. Then, you'll need to pair your Bose device with the official Star Wars app. Once done, select the Bose AR button in the Star Wars app and then select one of four different Star Wars scenes such as the lightsaber duel between Rey and Kylo Ren in The Force Awakens or Luke's lightsaber training with Obi-Wan in A New Hope.
Once you begin, you'll be audibly dumped straight into the middle of the action. Sensors in the Bose headphones will keep track of where you are in three-dimensional space and then change what you hear based on where you are within the scene, creating a 360-degree audio "picture." Move to the left, and the action will start sounding like it's coming from the right. Keep moving away and it will sound like it's in the distance, but why would you want to walk away from a lightsaber duel?
With the Bose Star Wars Experience, you can move around the scene and see what it's like to hear your favorite Star Wars characters from their side of things. Who knows? Maybe you'll get a different perspective on the movie–especially when you listen to to the behind-the-scenes audio logs from cast and crew.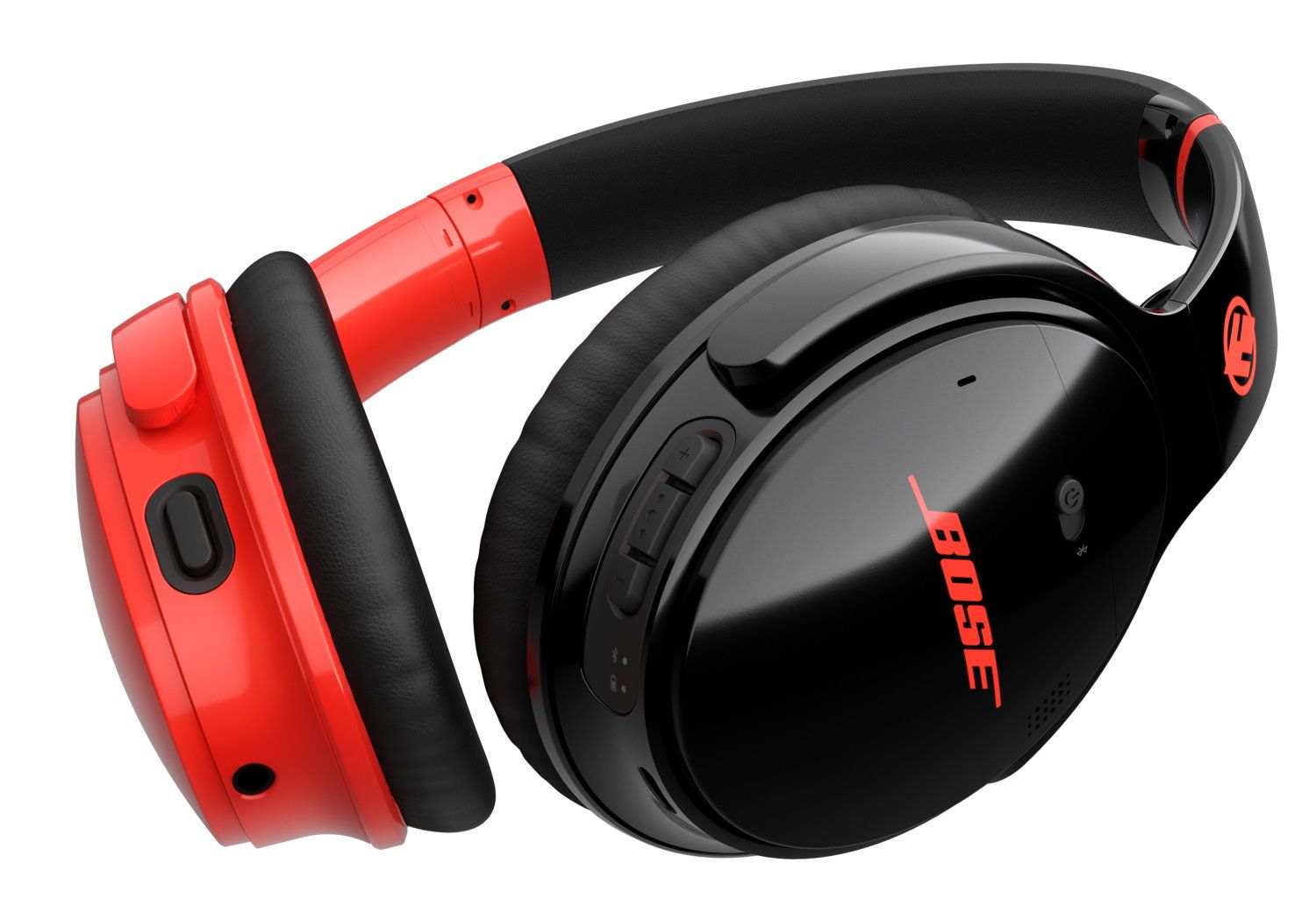 While the Star Wars Experience will work with any AR-enabled Bose product, Bose is also releasing a new set of headphones specifically for the movie. Painted black and red, with a Sith symbol on one side and the Bose logo on the other, the limited-edition QuietComfort 35 headphones II will sell for $399.99.
Source: Read Full Article