New Warhammer Underworlds, Middle Earth, Necromunda and Warhammer 40k Coming To Preorder Soon
Tabletop giant, Games Workshop's latest Sunday Preview has given us a peek at next week's preorders, and it's a big one. Both fantasy and sci-fi wargamers have something to love with new Warhammer Underworlds, Middle Earth, and Necromunda on the way. There is also a limited order opportunity opening for a special Imperial Guardsman for Warhammer 40,000.
Warhammer Underworlds Beastgrave: Arena Mortis
First up, Warhammer Underworlds' current season is coming to a close with the release of Beastgrave: Arena Mortis. Designed for three to six players, Arena Mortis sees players field a single miniature in the ultimate gladiatorial showdown since Maximus slew Aurelius! You will receive a new double-sided game board, tokens, and a deck of universal and gambit cards compatible with your other Warhammer Underworlds games.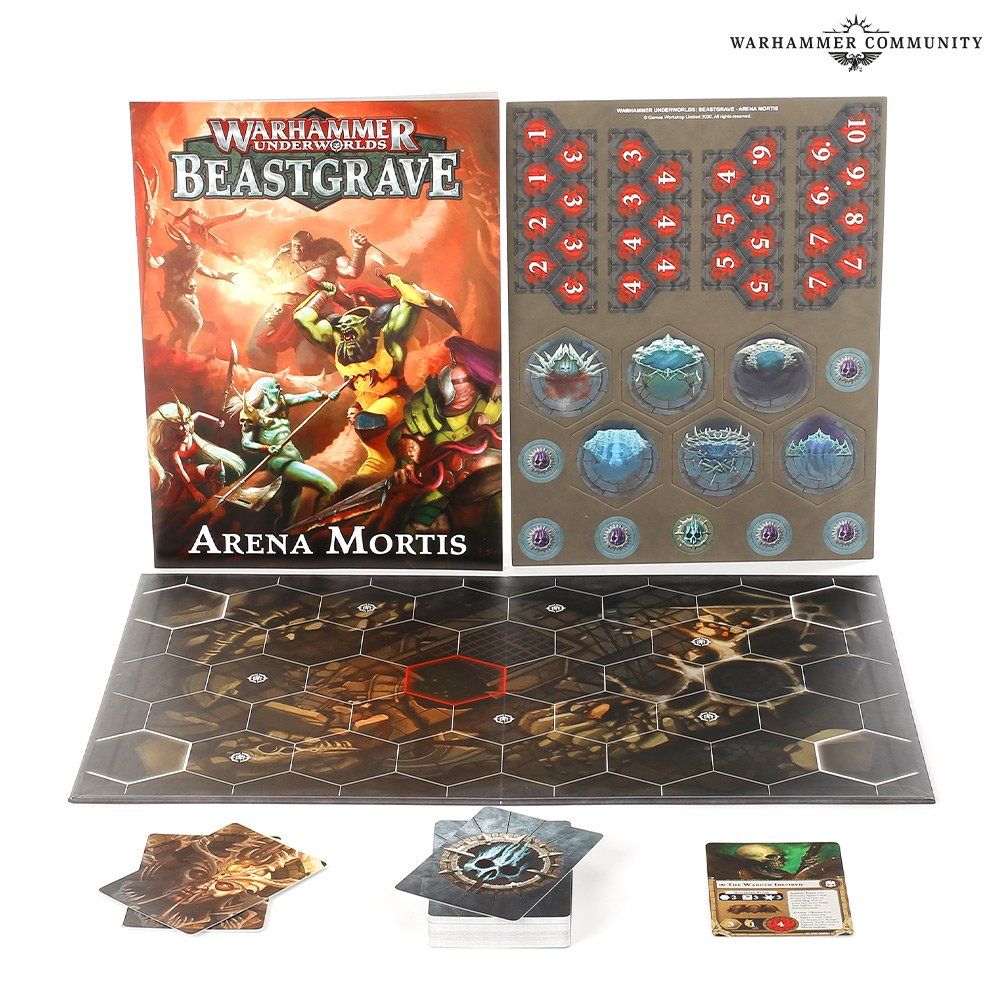 Middle-Earth Battle Strategy Game – Quest of the Ringbearer
Following on from the release of Éomer a couple of weeks back, the Middle-Earth Battle Strategy game is getting a new expansion. Quest of the Ringbearer is a new campaign that has 28 narrative play scenarios that start at Farmer Maggot's crop in the shire and take you on a journey through all the major events as found in the books and movies. New rules to build a custom fellowship are included and for those scenarios in Moria, GW is releasing the Mine of Moria terrain set.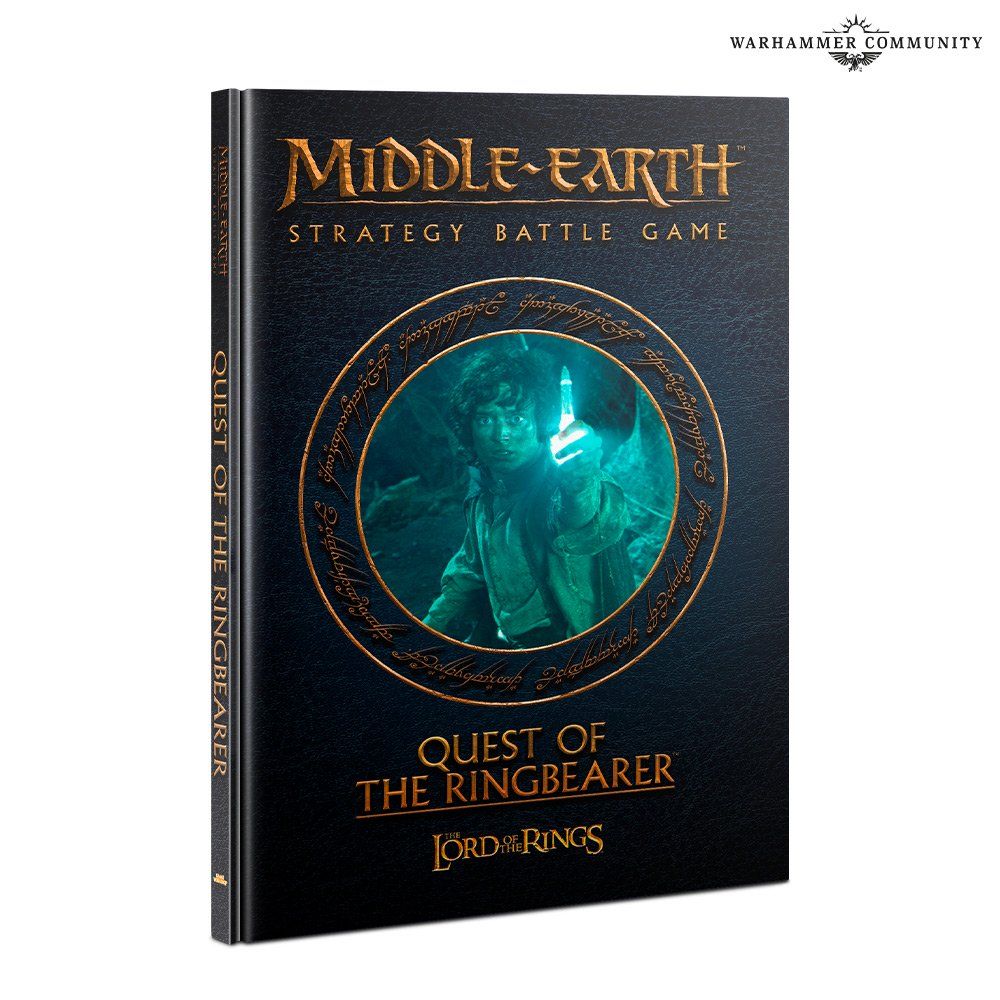 Necromunda
Forgeworld is up next with some Necromunda goodies to get your teeth into. Law-abiding gangs can now add Scrutinator-Primus Servalen and her robotic dog cyber-mastiff KB-88. Both pack a powerful punch with KB-88 unleashing a nasty shock bit against criminals. Two new Hangers-on are also available that can be used in any gang. The Roue-Doc is a medic who can patch up your seriously wounded units with the Gang Lookout providing an important defensive role preventing anyone from sneaking up on your base.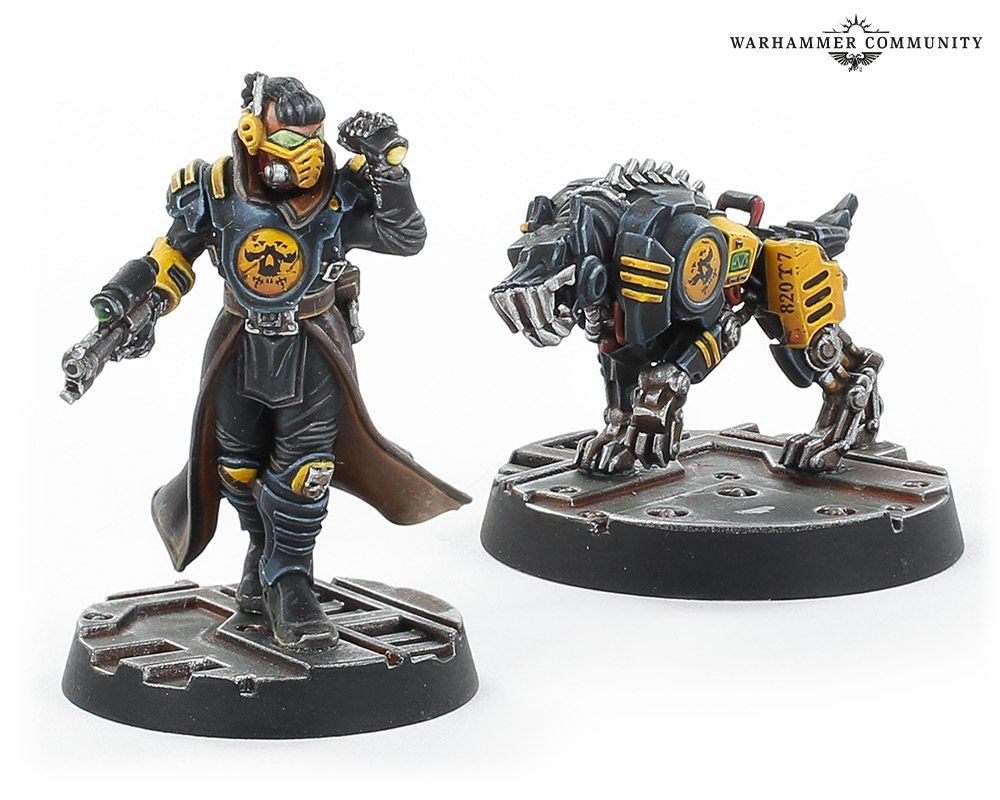 Warhammer 40,000
Finally, for Warhammer 40,000's Imperial Guard Astra Militarum, there is a new senior officer. Stand up and salute Catachan Sargeant "Ripper" Jackson. Get her now, as she'll only be available in stores for a limited time.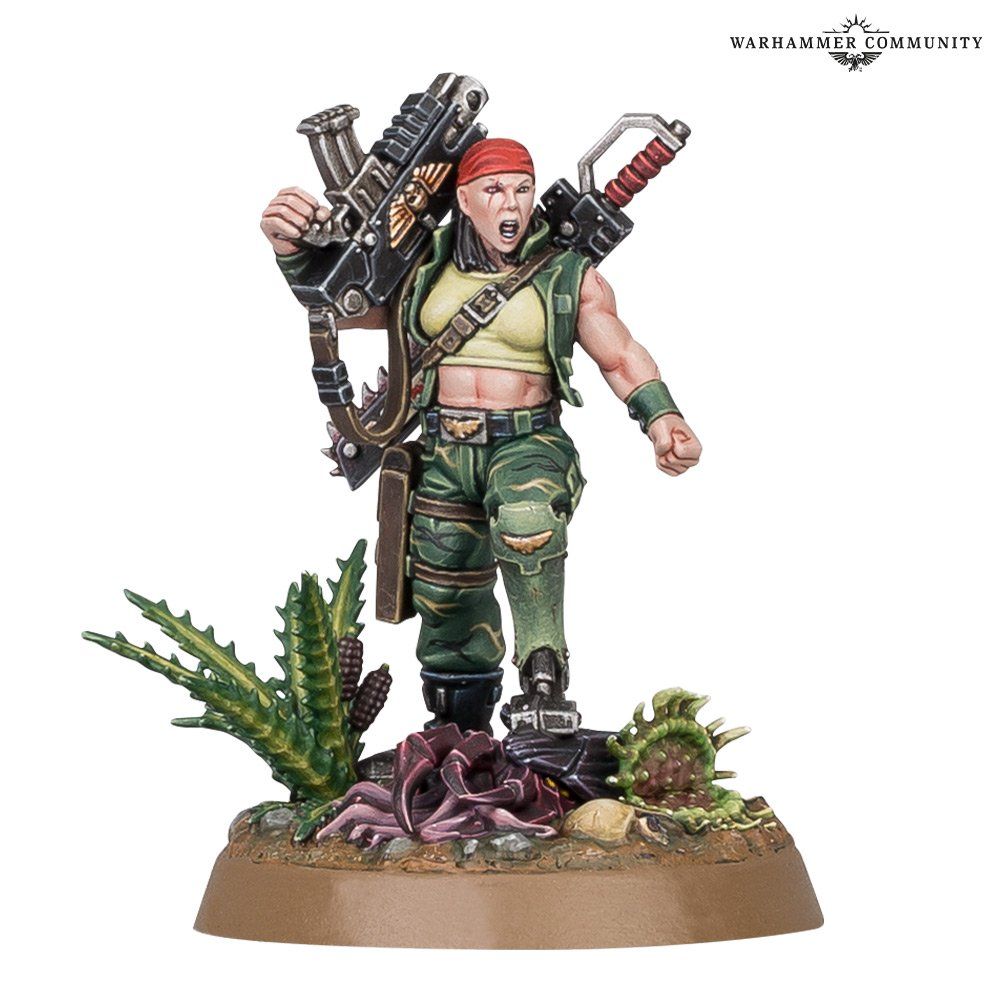 With the exception of "Ripper Jackson", you will be available to pre-order these exciting goodies from Saturday, September 19. Jackson is available now in stores only until Sunday, September 20. Buy now to avoid disappointment as when she's gone, she's gone for good.
Source: Read Full Article