No Straight Roads Uses Rhythm Combat To Defeat The Forces Of EDM
No Straight Roads just comes straight out and says what we've known all along: that EDM as a genre is evil and must be defeated by the power of independent rock music.
We've got a lot to unpack with No Straight Roads, so let's start with the fact that this game is uniquely Malaysian. There are a lot of games that have bits and pieces made in Malaysia, like Dark Souls 3, Street Fighter V, and Batman: Arkham Knight, but Metronomik is the country's first studio to come out with a game that's just theirs and nobody else's. The studio was formed by two cousins: Final Fantasy XV lead game designer Wan Hazmer and Street Fighter V concept artist Daim Dziauddin, both of whom left their big-name companies to form their own indie studio. And their first game is super cool.
No Straight Roads has you take over the careers of indie rock band Bunk Bed Junction in beautiful Vinyl City, which has been taken over by the evil NSR corporation. As the setting certainly suggests, music plays a key role in No Straight Roads' gameplay, with bosses telegraphing their attacks more with sound than with visual queues.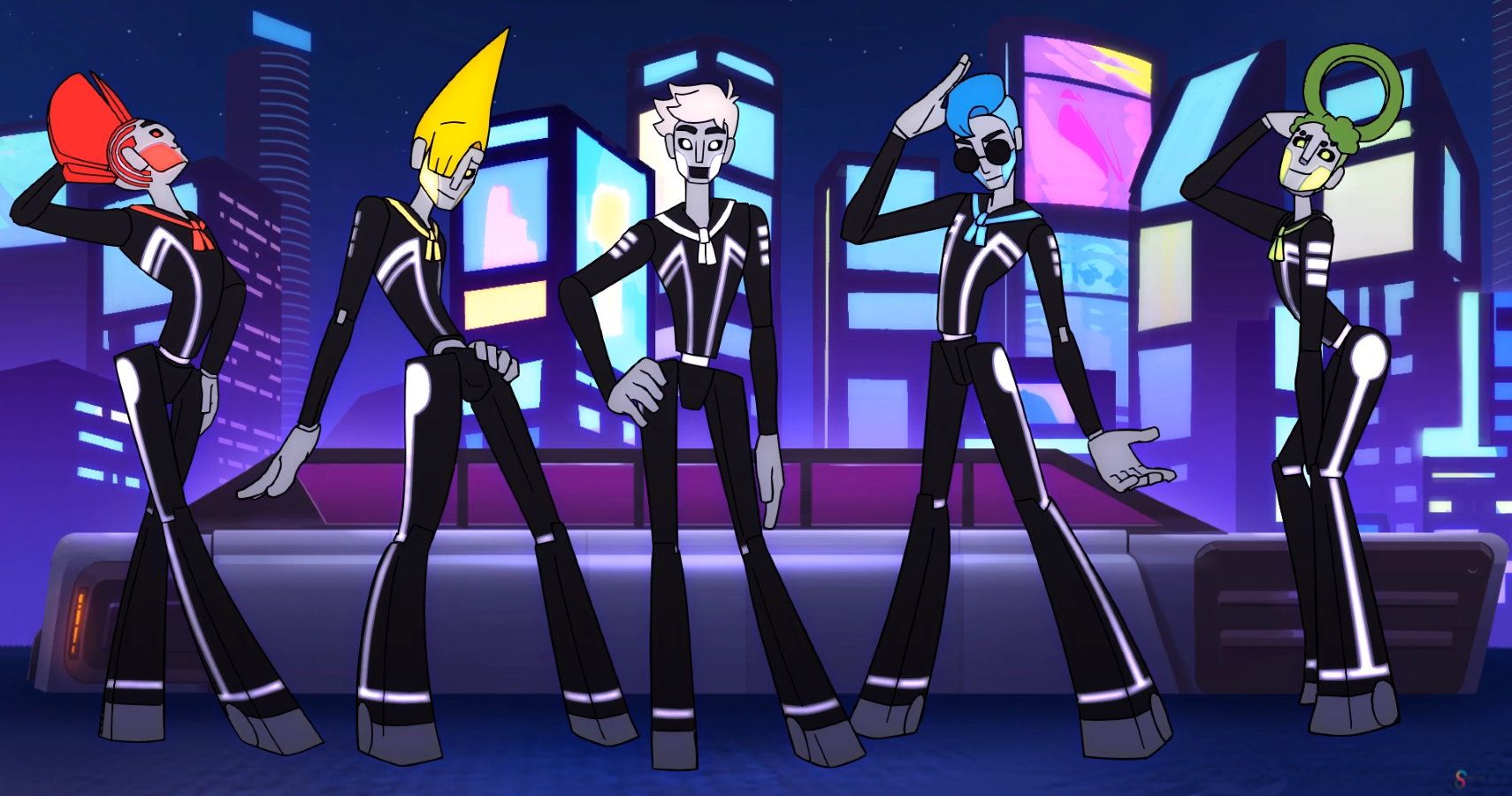 And although NSR is supposedly an evil "EDM" corporation, the bosses you fight will stretch all genres, including a spoof on a Korean boy band, a Japanese idol, a child pianist prodigy, and a diva.
Gameplay is definitely along the lines of Kingdom Hearts, but No Straight Roads takes inspiration from tons of different places. Steven Universe can be credited for the highly colorful character designs, while the overall plot of defeating boss after boss can be traced back to Scott Pilgrim vs. The World. Gitaroo Man, Space Channel 5, and Jet Set Radio are all musical predecessors that No Straight Roads can trace its lineage.
There's an unlockable skill tree and an upgrade system to give Mayday's guitar and Zuke's drumsticks extra offensive power. Use those instruments of both music and destruction to hijack NSR concerts by defeating the boss and putting on your own show.
No Straight Roads arrives Tuesday, August 25 for PS4, Xbox One, Nintendo Switch, and PC via the Epic Games Store. And if you've got a friend, try the game's couch co-op.
Source: Read Full Article