Overwatch 2 Tie-In Books Hint At PvE Story Mode In Late 2023
We finally have a scrap of news about Overwatch 2's long-awaited PvE story mode, but it might be a longer wait than we thought. According to online listings, two tie-in books that set up this new mode are set to be published in October and November, meaning the update may not come until this release window too.
The first book is titled Overwatch 2: Heroes Ascendant: An Overwatch Story Collection, and is a collaboration between multiple authors. It will feature stories that focus on Ashe, Hanzo, Symmetra, Ana, and Soldier 76, further suggesting that they will be involved in the game's story mode, whatever that ends up looking like.
Another listing was also spotted for an Overwatch book, set to be published a month after the short stories. Overwatch: Declassified will instead focus on the characters' mission statements, and seems to be structured like a history book rather than a traditional narrative. It doesn't seem that any one character will get the spotlight in the book, but the cover prominently features both Sojourn and Baptiste. D.Va, Pharah, and Mei can be seen in the background.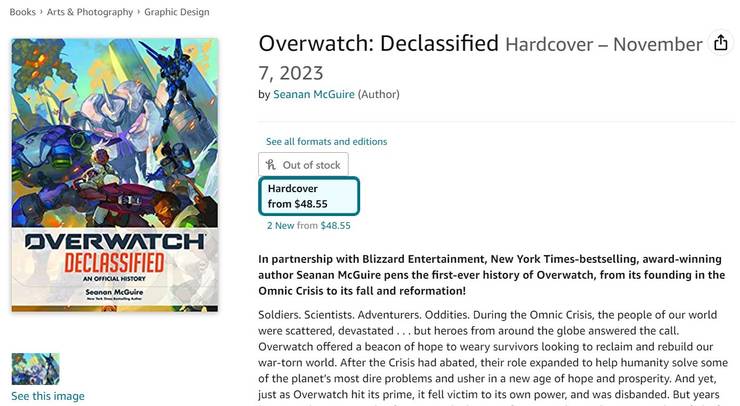 With two books being released back-to-back, it definitely seems that Blizzard has something planned for Overwatch's lore in late 2023. And with PvE long being promised for the sequel, this would be the most likely contender.
Even with this recent news suggesting a PvE story mode is on the way, it's still disappointing to see that it's taken this long. The game finally having a story was a huge selling point of Overwatch 2, as Blizzard justified ditching the first game despite it being just fine to play. Therefore, when Overwatch 2 launched with much the same features as the last game – and still no story – many questioned whether or not if was worth it.
It remains to be seen if PvE mode is too little too late for a playerbase that is largely unsatisfied with the new game. For now, we're still waiting for an official announcement.
Source: Read Full Article