Persona 5 Fans Get #LocalizeP5S Hashtag Trending On Twitter
Just a few hours after Akechi stans got #GoodbyeGoro trending on Twitter, another Persona 5-related hashtag has infiltrated the site thanks to some pretty persistent fans.
Persona 5, Atlus' mega-popular JRPG released in 2016, has an immensely dedicated and loyal fanbase. Since the game's release, Atlus has come out with three related titles: Persona 5: Dancing in Starlight, Persona 5 Royal, and Persona 5 Scramble: The Phantom Strikers. While the first two games are available for purchase worldwide, the latter has yet to receive a Western release.
Persona 5 Scramble was initially released in Japan earlier this year on February 20. Financial reports from Koei Tecmo, who worked alongside Atlus to develop the sequel title, have seemingly confirmed that the game will be localized at some point. However, Atlus West has not officially made an announcement regarding if and when a Western release will happen. The lack of concrete news has left Persona 5 fans continuously disappointed over the last few months.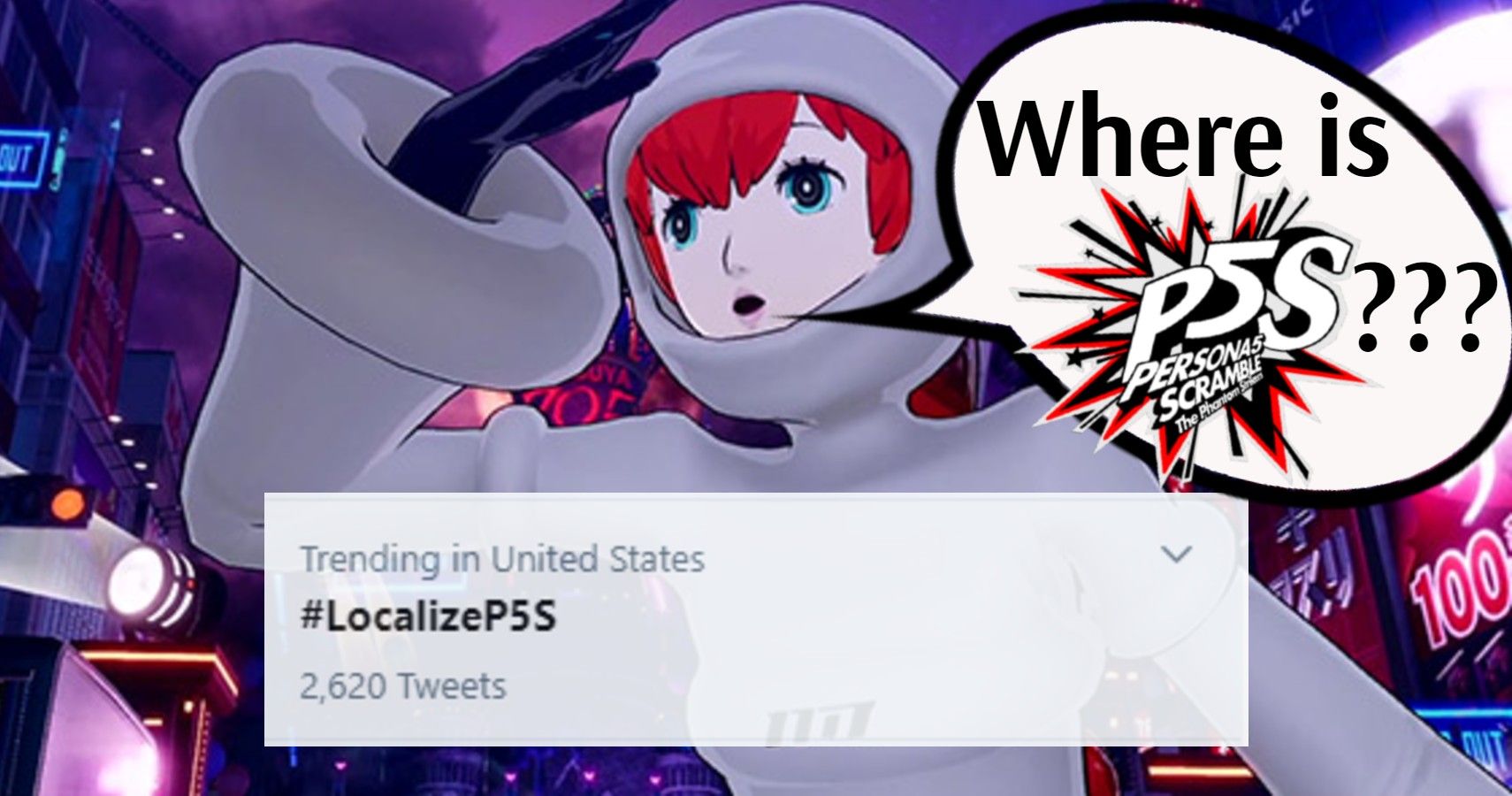 Twitter account Persona 5 Scramble Translation (@P5STranslation) decided to take matters into their own hands and start a hashtag to bring attention to the much-wanted localization. In a tweet referencing the popular #GoodbyeGoro hashtag, they created a new hashtag and asked fans to spread the word.
Within a few hours, the hashtag #LocalizeP5S began trending on Twitter.

So far, the majority of fans have been using the hashtag to express how badly they want this game to be localized. This has ranged from direct pleas to the creative usage of memes.
So far, Atlus West has not responded to the trending hashtag.
Persona 5 Scramble: The Phantom Strikers is a hack-and-slash JRPG that serves as the official sequel to Persona 5. Set six months after the events of the parent game, Scramble sees The Phantom Thieves reuniting for a road trip around Japan to celebrate their summer vacation. However, after a series of strange occurrences begin happening in Japan, the Thieves decide to don their masks again and prepare to fight the mysterious new evil threatening society.
Persona 5 Scramble: The Phantom Strikers was released in Japan on February 20 for the PlayStation 4 and Nintendo Switch. Hopefully, it will receive an official Western release soon.
At the time of writing, #LocalizeP5S is still trending on Twitter.
Via: Twitter
NEXT: Here's How Persona 5 Fans Got The #GoodbyeGoro Hashtag Trending On Twitter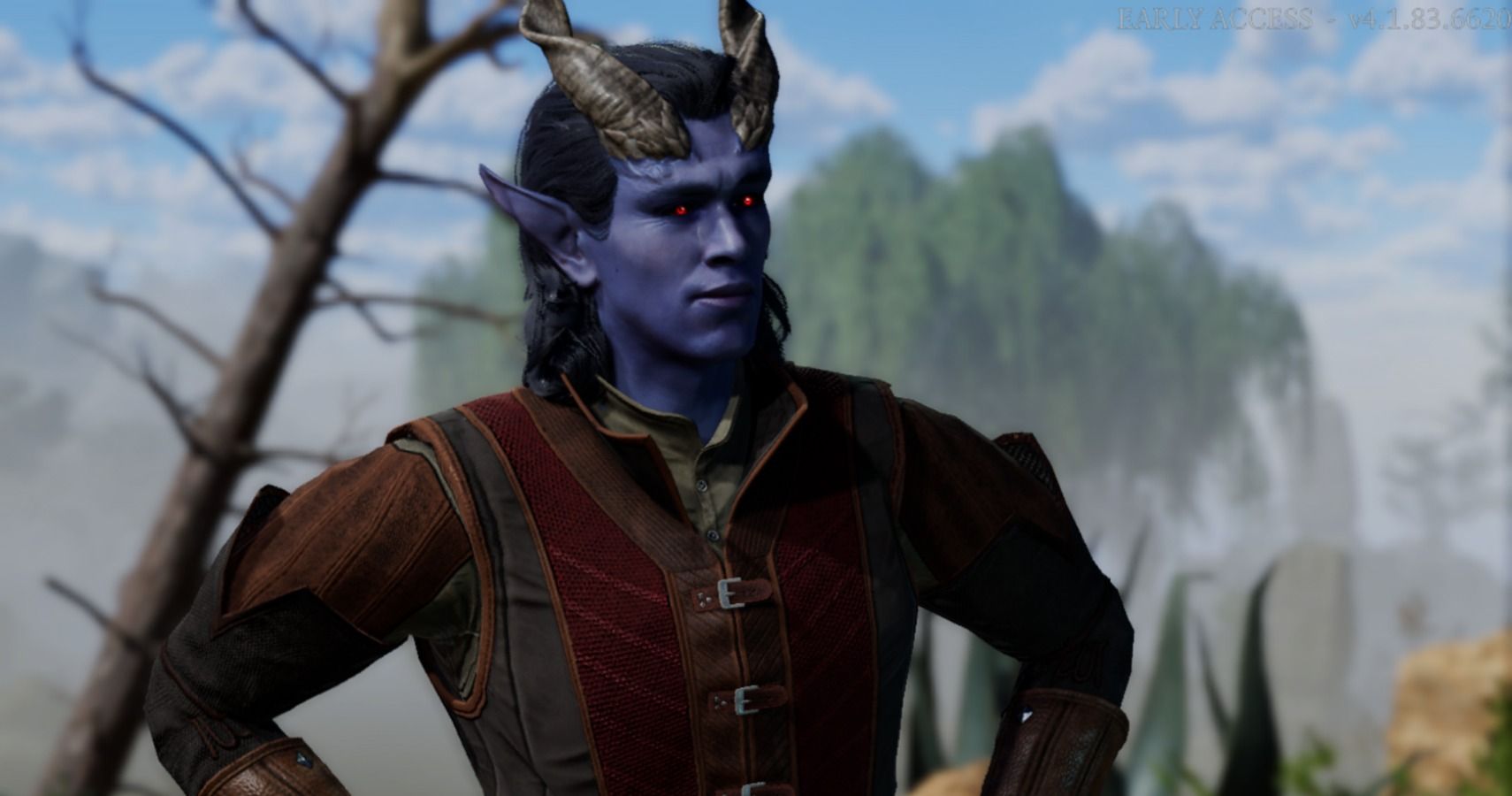 Game News
Persona 5
Atlus
Persona 5 Scramble: The Phantom Strikers
Abby Espiritu is a writer and video game fanatic. While pursuing a Bachelor of Arts (double major) in American Studies and Modern Culture & Media at Brown University, she stumbled upon a Video Games Studies course where she got to read and write about her favorite RPG's, visual novels, and everything in between for an entire semester. While she loved the class immensely, she wondered what the heck she would do with all the information she had learned. Luckily for her, she found something to do with it – make a living in video game journalism! In addition to her articles on The Gamer, Abby's also written for publications like Gaming Top Tens, Gamers Decide, and Nerds & Scoundrels. Beyond her writing endeavors, Abby is also an onscreen and voiceover actress, as well as a casting production assistant based in New York City. Follow her on Instagram and Twitter: @missabbyespirit
Source: Read Full Article