Persona 5 Royal: How To Romance Futaba
Persona 5 Royal is the magnum opus of Atlus. Releasing to resounding praise from both fans and critics, the game has become one of PlayStation's highest-profile exclusives. With a campaign that lasts over 100 hours, navigation can be challenging. Those looking to romance some of the ladies in the game may not know where to begin.
One romance option available to players is Futaba Sakura. This tech wiz is as adorable as she is awkward. Those interested in pairing her with Joker should take these tips to heart, as the Oracle of the Phantom Thieves has her own set of requirements for romantic pursuit.
Complete the Pyramid of Wrath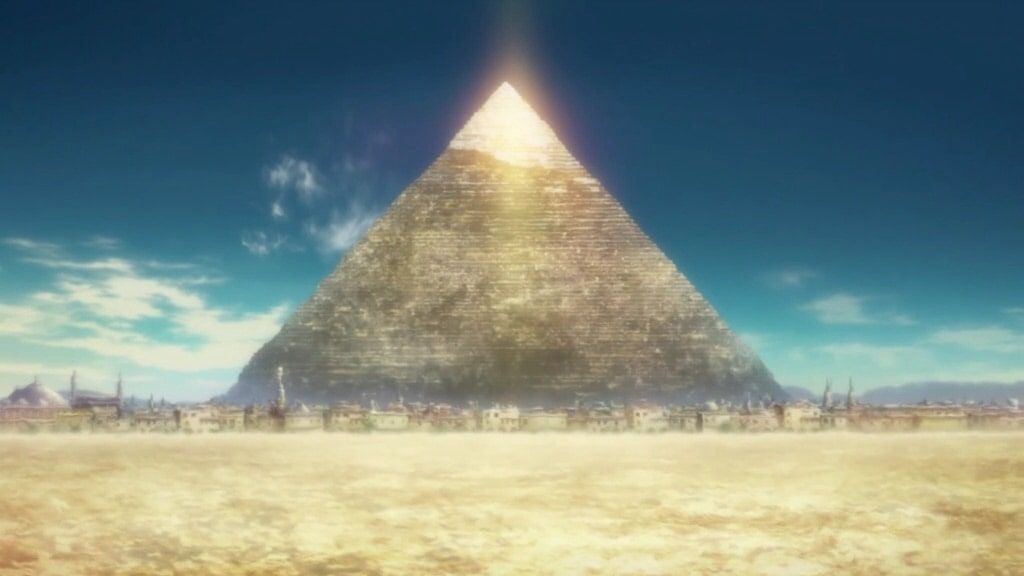 Unlike some of the previous romance options in Persona 5 Royal, Futaba isn't introduced until later in the game. The first step to unlocking Futaba's Hermit Arcana is completing the Pyramid of Wrath. This is the fourth dungeon in the game, and the mission will begin towards the end of July.
Regardless of how quickly players finish this dungeon, Futaba's link won't begin until August 31 but does so as a part of the story. This is unmissable but does take time to reach. While players wait, they can tackle other prerequisites to the romance.
Reach Rank 4 Kindness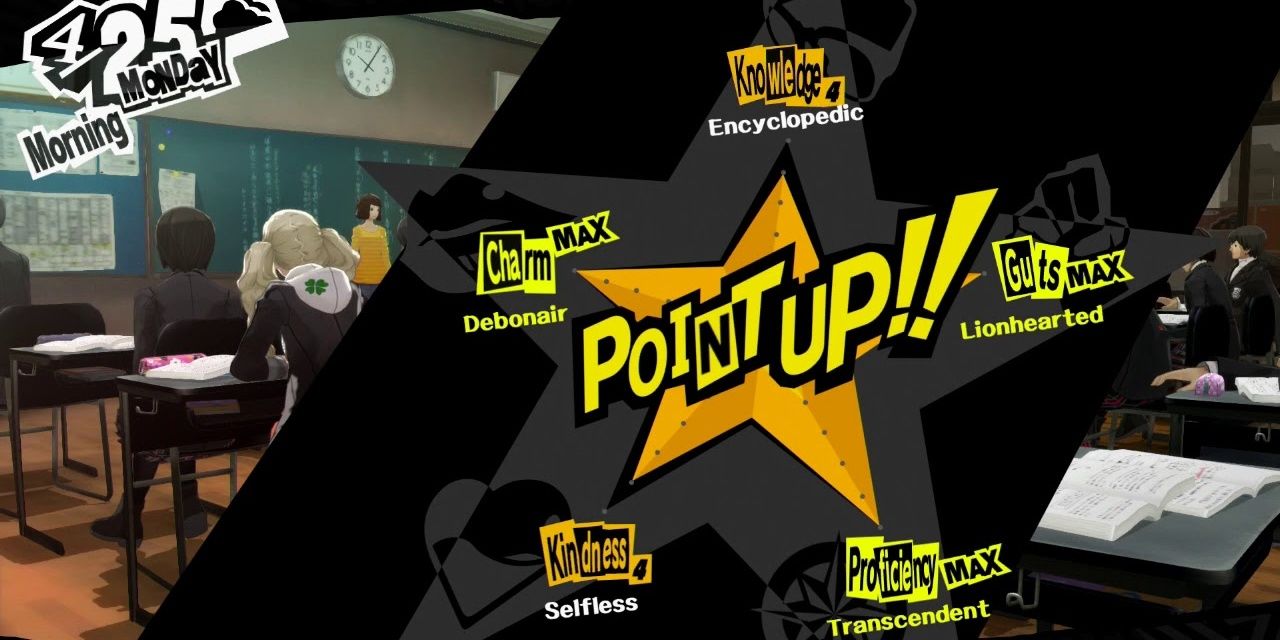 Rank 1 of the Hermit Arcana does unlock automatically, but progressing past the initial phase requires rank 4 Kindness. This may seem like a high hurdle to climb, but getting it is easy enough for those managing their time wisely. Make sure to do kindness oriented activities regularly. Some tasks that help boost kindness in Persona 5 Royal are:
Reading books that focus on the Kindness stat
Feeding the plant in Joker's room (nutrients can be purchased in Red Light District Flower Shop, Underground Mall Flower Shop, and Convenience Store)
Working at the Flower Shop in the Underground Mall
Complete Palaces Quickly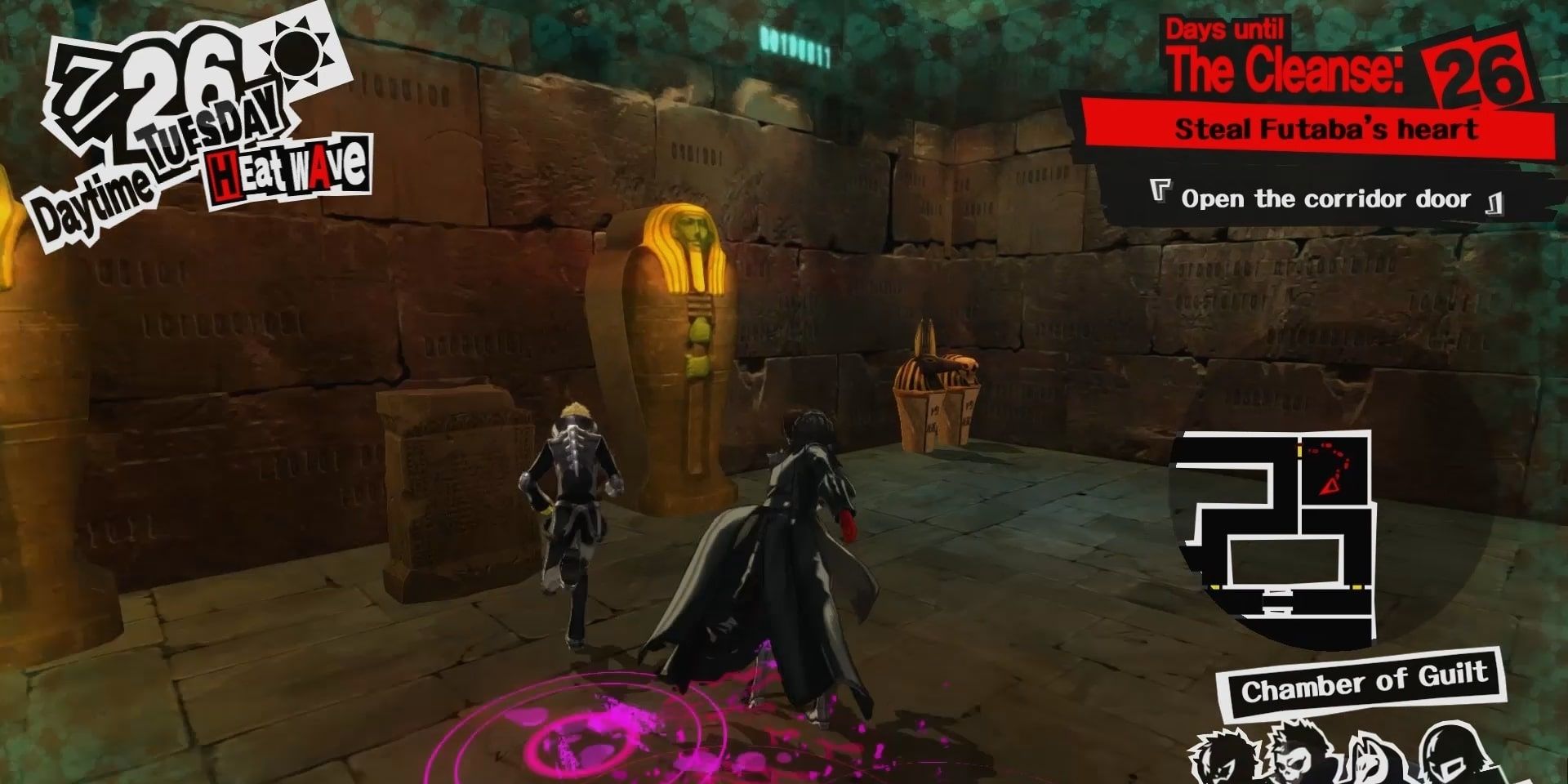 While Futaba's Hermit Arcana will automatically unlock at a predetermined time, there is an incentive to complete dungeons as quickly as possible. Doing so allows Joker to use his time to bolster his stats. The aforementioned activities centered around Kindness apart from feeding plants take time to complete.
When Joker completes a dungeon, he'll have plenty of free time to tackle these activities. Given that the story won't progress until after the time limit expires, it's best to knock the palaces out as fast as possible.
Bond With Futaba in the Daytime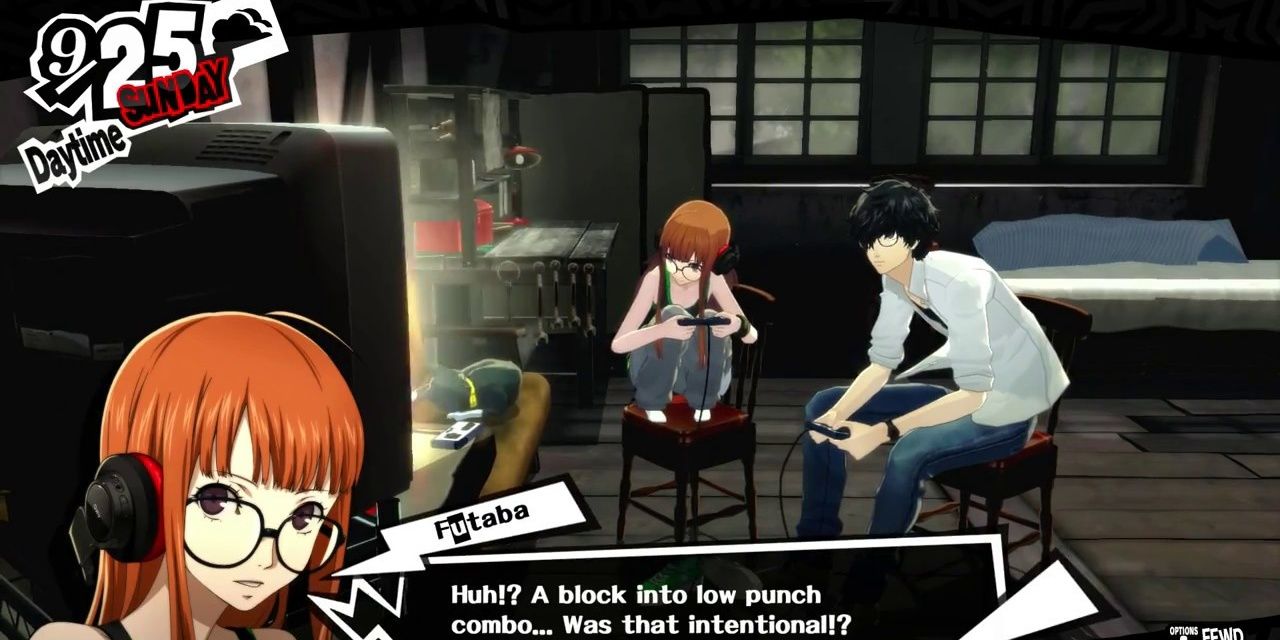 Once Futaba's social link is unlocked, players will have the opportunity to spend time with her during the days they don't go to Mementos or Palaces. The following activities are great ways to get some quality time with the intel agent of the Phantom Thieves:
Spending time with Futaba in the summer when she stops by Leblanc
Accepting invites to activities via text from Futaba
Taking a Hermit Arcana persona along when bonding with Futaba (this boosts how many points activities and conversations give)
Use Supportive and Game Related Answers in Conversation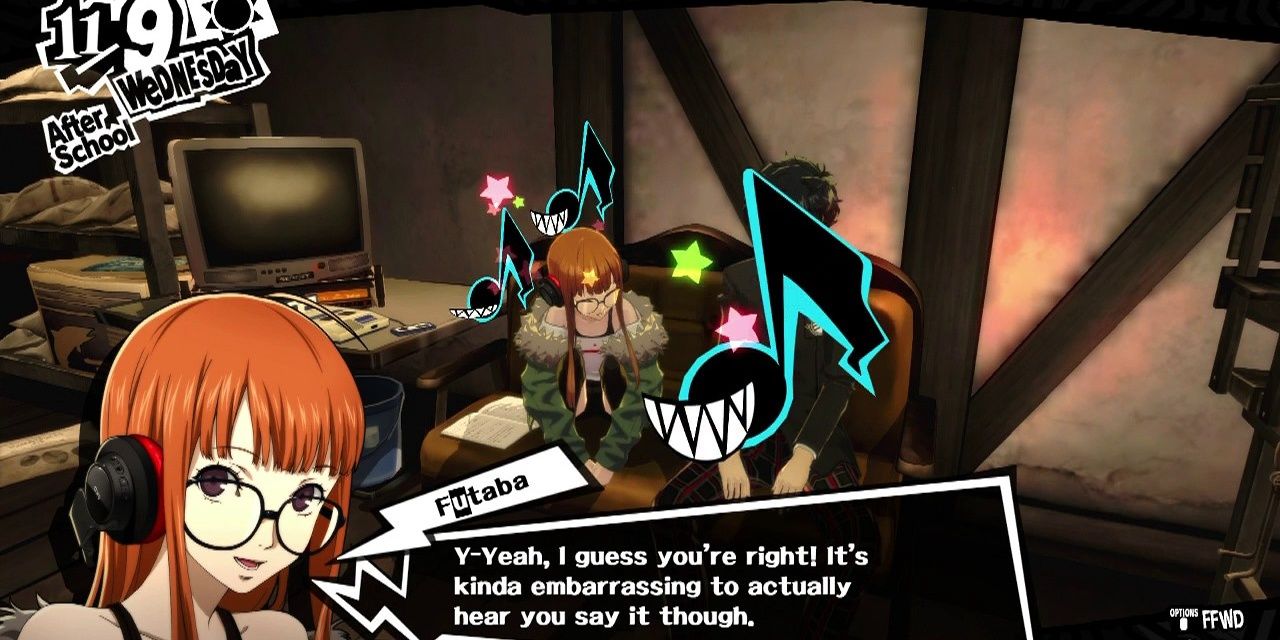 Futaba's link focuses on helping her acclimate to social life after her life as a shut-in. She'll need Joker's gentle encouragement to pick her up when she struggles. Give her affirmation when she pulls off a difficult task, even if it isn't graceful.
Another great way to increase Joker's favor with her is to use meta responses that refer to video games. As someone who frequents the virtual space, these comments will resonate with Futaba. If she asks who someone is, tell her they're the protagonist to get her amped up.
Keep in Mind Futaba is Busy Some Days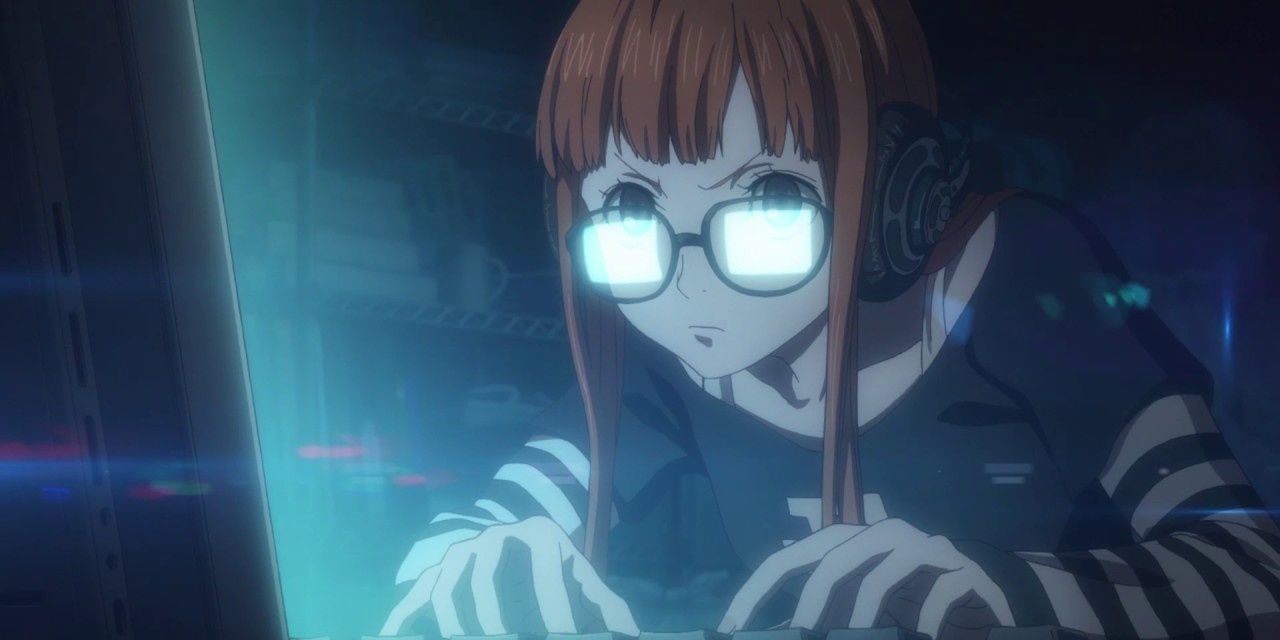 Keep in mind that Futaba won't be available every day, even after a palace is complete. She and the other members of the Phantom Thieves will occasionally spend days to themselves. Because of this, Joker must take advantage of the times that Futaba is out and about. She can be found outside of Leblanc on the days where her social rank can progress. If there's a blue tarot card hovering over Futaba's head, Joker can spend time with Futaba and get one step closer to romance.
Grab Gifts For Futaba to Increase Social Link Gains
Some ranks within the confidant path will take longer than others. If players don't intervene, there can be a hangout that takes time but doesn't boost the Hermit Arcana rank. A way to avoid this scenario would be to court your fellow Phantom Thief with a satisfactory gift. Better gifts give more points towards a rank up. The gifts that Futaba likes are as follows:
+2 Social Points: Super Noisy Alarm Clock, Uji Matcha Flan, Black Mug, Castella, Chocolate Truffles, Robot Vacuum
+3 Social Points: Heart Necklace, Heart Ring, Snack Pack, Local Mascot Set, Motorbike Figure, Dragon Sword Keychain, Best of KGB49
Complete "Daughter's Just a Meal Ticket" Mementos Request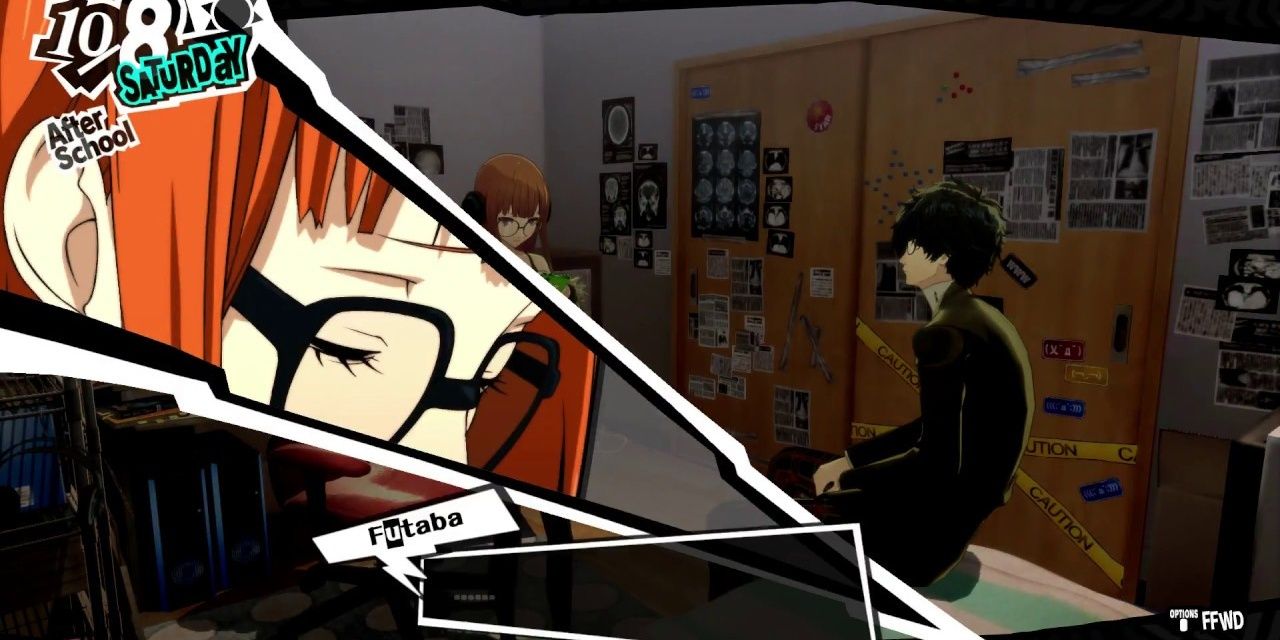 Once players have made their way through to social link rank 7, Futaba will come to Joker with a special request. The parents of her childhood friend are abusing her and require a change of heart. Until this request is completed, Futaba's rank cannot be progressed further. Joker and the rest of the Phantom Thieves will have to head into Mementos' Path of Adyeshach to confront them. Once they're beaten, Futaba will once again be available for further Arcana boosting.
Choose "Because I Love You" in Prompt 4 of Social Link 9
In the ninth event of the Hermit Arcana, Futaba will ask to see Joker. She comes with him asking him why he continues to support her endeavors so fervently. How Joker responds is very important, as it will dictate whether Futaba remains a friend or becomes a girlfriend. When she asks this, responding with "Because I love you" will initiate a romantic relationship between the two.
Finish Rank 10 to Cement the Romance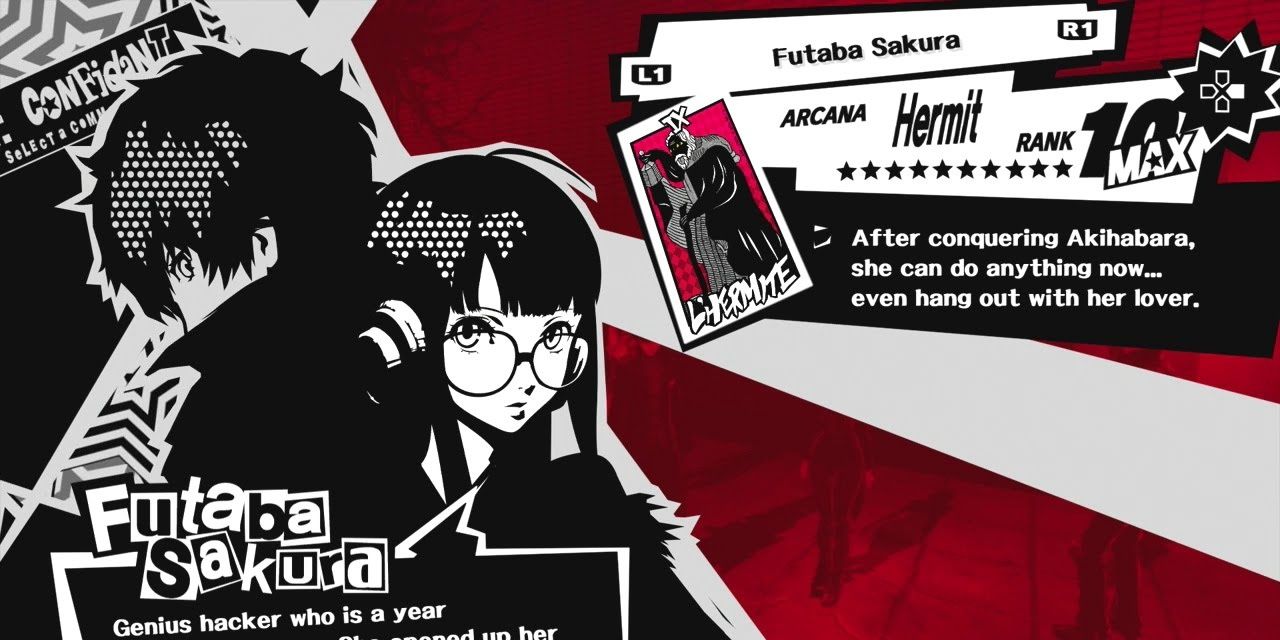 After committing to a relationship with Futaba, there will be one more encounter with her that will tie the story together. At this point, what Joker says isn't detrimental to the conversation. Choose what feels the most authentic and enjoy the ride, as this marks the end of Joker and Oracle's love story. As a bonus, Futaba's persona will awaken, changing form while acquiring a new ability.
Next: Persona 5 Royal Was The Highest-Ranked Game of 2020 On Metacritic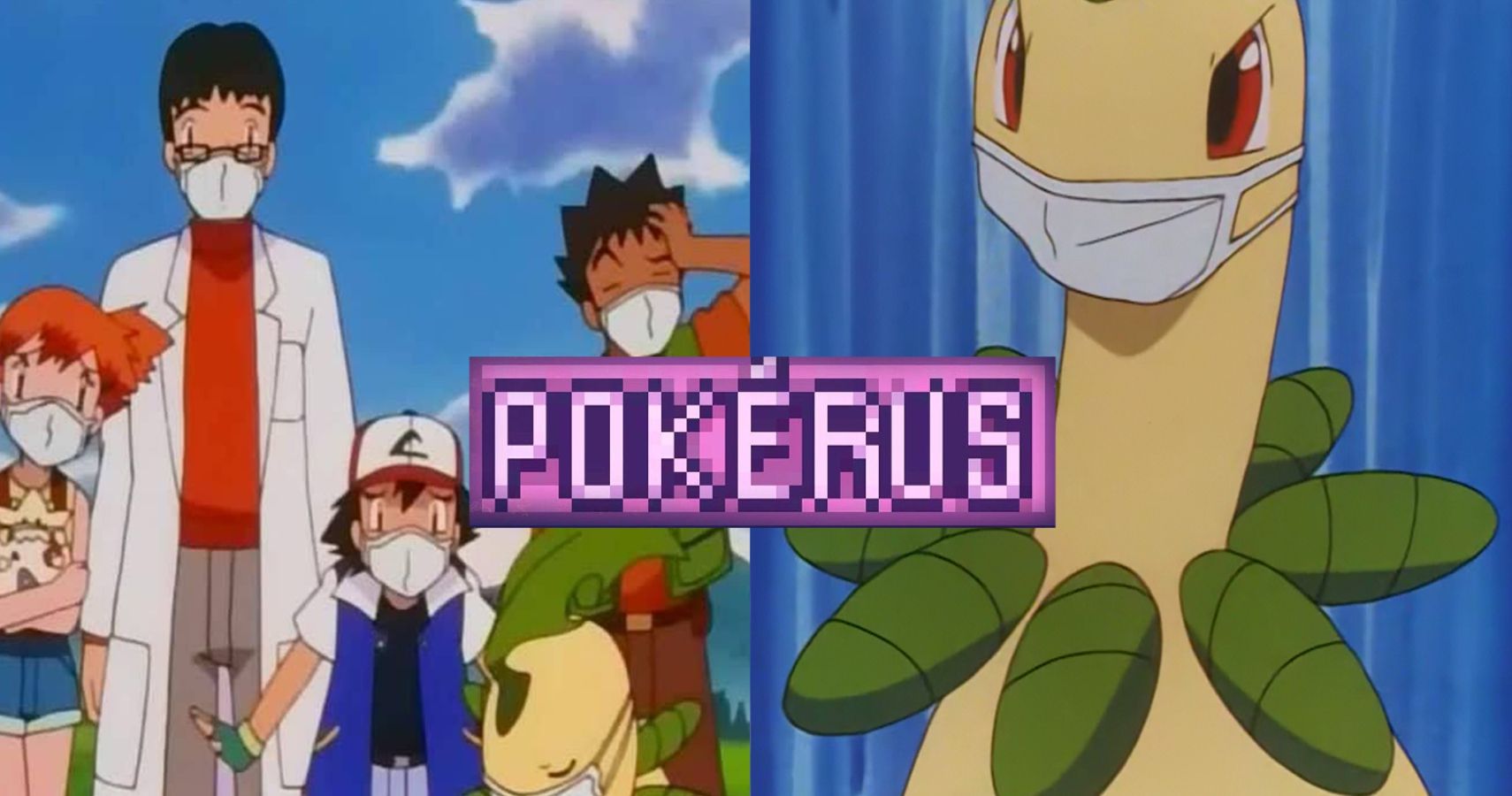 Tai Hofmann is a gaming list writer for TheGamer, GameRant, and Twitch Content Creator. You can find him on Twitter @MI2_PICKLES
Source: Read Full Article