Resident Evil Village Isn't Even Out Yet, But It Already Has A Thomas The Tank Engine Mod
If you're looking for an effective method of ruining your unhealthy obsession with Resident Evil Village's Lady Dimitrescu, then perhaps hybridizing her with Thomas the Tank Engine will do the trick. Unless you're into that kind of thing too?
Resident Evil Village of course hasn't been released yet, but that small detail hasn't stopped fans from modding whatever they have access to. Evidently, one modder going by the slick name of Crazy Potato thought the game's demo was desperately in need of more nightmare fuel, which inadvertently turned out more scary than the original.
Dubbed the Count Theodora mod, this mod changes Lady Dimitrescu into a Thomas the Tank Engine hybrid. Just her face is swapped out for the cold, emotionless visage of Tom the Train, so you can imagine how delightful that would end up! Or instead of imagining, why don't you just experience it:
The Thomas the Tank Engine theme song droning on in the background really brings it all home doesn't it? We did warn you it was the stuff of nightmares.
Hopefully you also appreciated the homage paid at the end of the video to the queen of all horror game demos, P.T. Just before protagonist Ethan Winters succumbs to the wrath of Lady Enginescu, a segment of the radio report which plays in P.T. can be heard in the background. Nice little tongue-in-cheek touch there, Crazy Potato.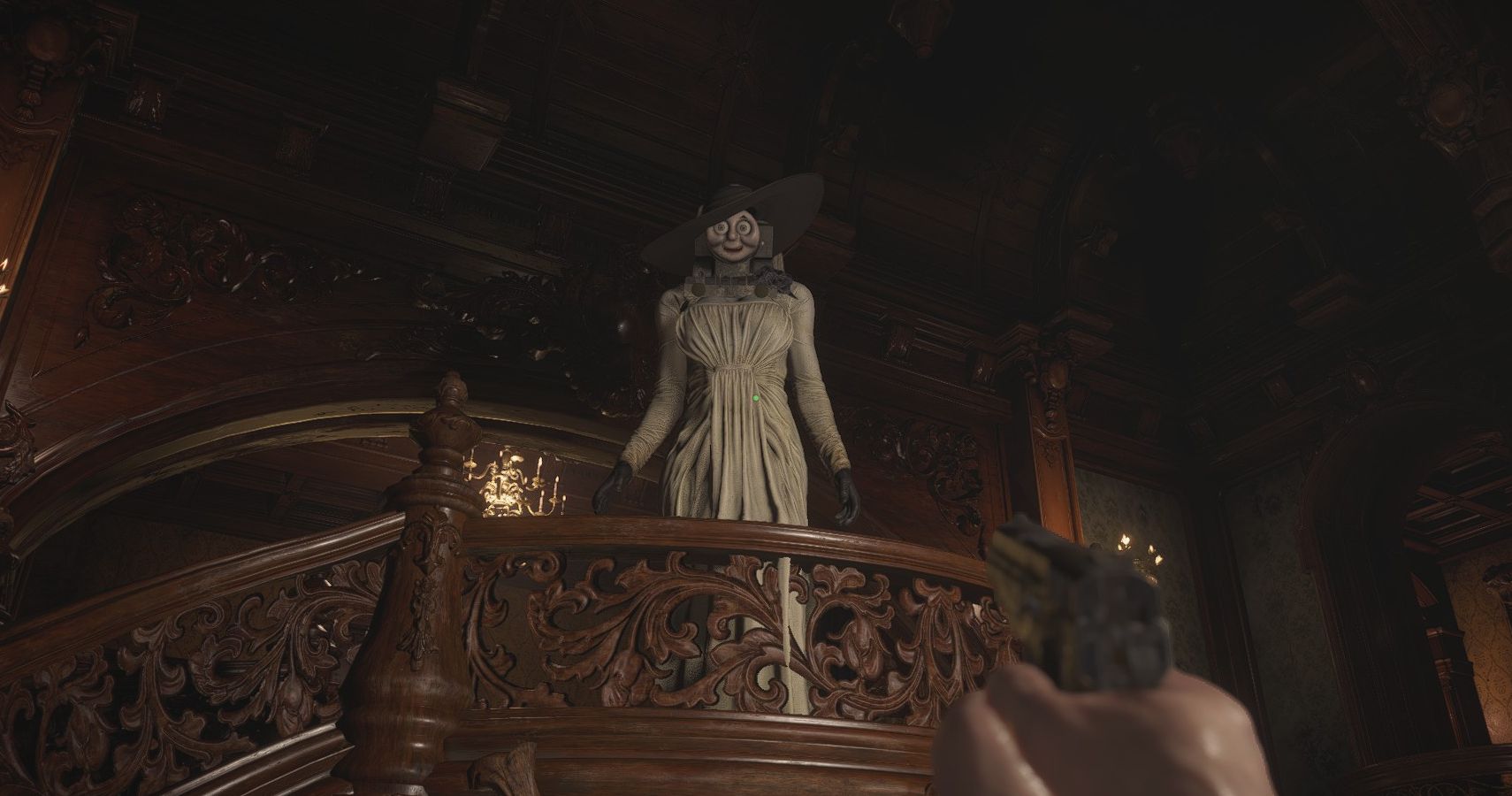 But if the video showcase wasn't enough for you and you want to experience this first-hand, you can do so in a few simple steps.
Make sure you have the Fully Mod Manager for Resident Evil 8 installed, which you can download from the Count Theodora NexusMods page.
Download and install the mod that replaces the witchy daughters with Lady Dimitrescu. This mod is great if you want to have more opportunities to get up close and personal with the internet's latest vampire obsession, but be warned that it comes with a few annoyances, like wonky AI and the fact that you can't actually defeat her.
Download the Count Theodora mod via NexusMods and follow the install guidelines you can find for it on the page.
Enjoy…?
Source: Read Full Article