Roblox Partners With Spotify To Create K-Pop Island
Earlier this month, Spotify announced its partnership with Roblox to create its own island, "a paradise of sound where fans and artists from all over the world can explore a wonderland of sound, quests, and super special merch." Spotify Island would also allow users to play music from an in-game playlist and even contain sub-islands for specific genres.
The first of these sub-islands to be announced was K-Park, an area solely dedicated to K-Pop. Details were a bit scant back then, with Spotify promising a social hub that would attract singers and bands to host virtual events, but now the music streaming service is back with some more official announcements.
"K-Park is a whimsical wonderland where players can discover exclusive K-Pop experiences, interactions and quests," writes Spotify in its announcement. K-Park is now open to Roblox players to explore, including more tiny islands for specific artists and a lounge where Roblox players can discuss the finer points of K-Pop.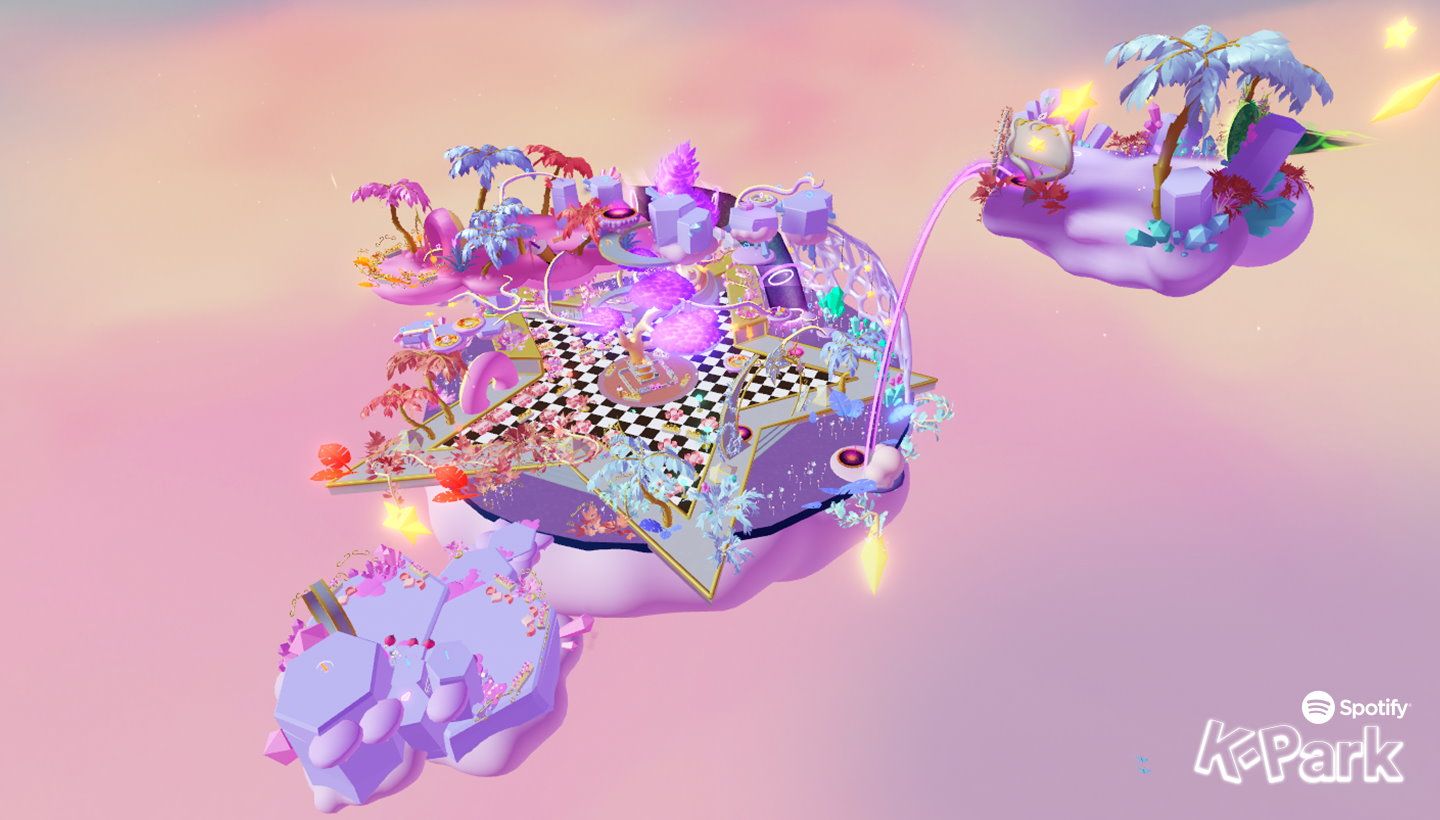 Accessible from Spotify Island thanks to a "mysterious portal," K-Park offers several interesting diversions for fans of Korean music, including a K-Pop cafe where players can order virtual versions of Korean treats. Items include Dalgona Coffee, Patbingsu (which is sort of like a slushie) and Boong Uh Bbang (Korean fish-shaped bread).
Spotify has already confirmed two acts that will have their own islands: SUNMI and Stray Kids. SUNMI will host a virtual meet and greet for a "select group" of her "biggest fans", while both islands will offer a virtual artist merch shop. There's also "exclusive emotes and parkour effects that can be unlocked by completing different quests." Spotify didn't say what those quests entail, but it's Roblox, so they're probably not too difficult.
While South Korea is generating hype thanks Spotify, North Korea was busy laundering stolen cryptocurrency after hacking Axie Infinity. A hacker group known as Lazarus reportedly used Blender.io to launder over $20 million in cryptocurrency, once again proving that crypto games are nothing but targets for scammers.
Source: Read Full Article