Sonic Frontiers Mod Adds Momentum, Overhauls Physics
Sonic Frontiers went down well with fans, but it didn't end the debate about the series' lack of momentum in modern titles. Ever since it was rid of in favour of the new boost formula, fans have been calling on Sonic Team to return to how the games used to be, making it so Sonic doesn't grind to a halt whenever you stop charging forward. Now, one of these fans is taking it upon themselves to fix this, completely changing the physics in Sonic Frontiers.
Physics and Platforming Adjustments is an in-progress mod for Sonic Frontiers. Created by Game Banana user MarleyTB, the project builds upon the work of another mod made by Mtbcooler, and completely overhauls how Sonic runs and platforms around the open zones and Cyber Space levels. From altered max speed, better control of jumping, and a change in momentum based on what surface you're running across, the mod will overhaul almost every aspect of the game. MarleyTB is also listening to feedback from the community, making further changes to how it feels to control Sonic's speed.
The mod is 50 percent complete already, having only been shared on Game Banana four days ago. It's also been downloaded 312 times, with plenty of fans eager to playtest the physics overhaul and help address its issues.
"This mod was made with my own tastes in mind and is experimental," says mod creator MarleyTB. "I just missed the Adventure days when Sonic used to build up a bit of speed when he ran without boosting."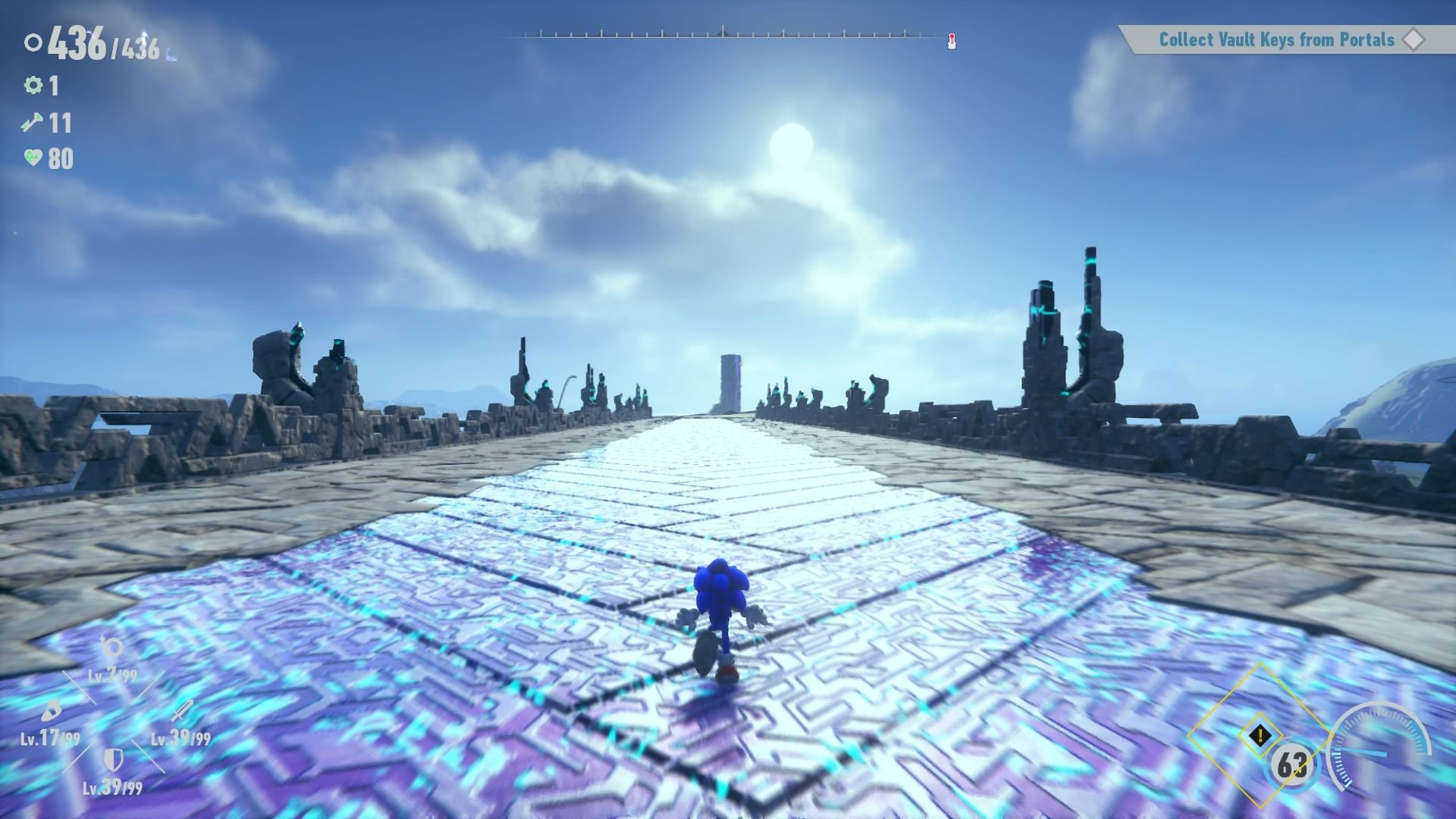 With the mod installed, you should notice Sonic retaining his momentum whenever he jumps or runs up a slope, rather than losing it as he often does in the base game.
There are, however, some areas that may not go as far as some players would like, as MarleyTB explains. "Speed is possibly slower than some people would prefer – sorry about that, but it just breaks the game if you go too high," they say. "I'm still tweaking things, so Sonic may get slower or faster in future."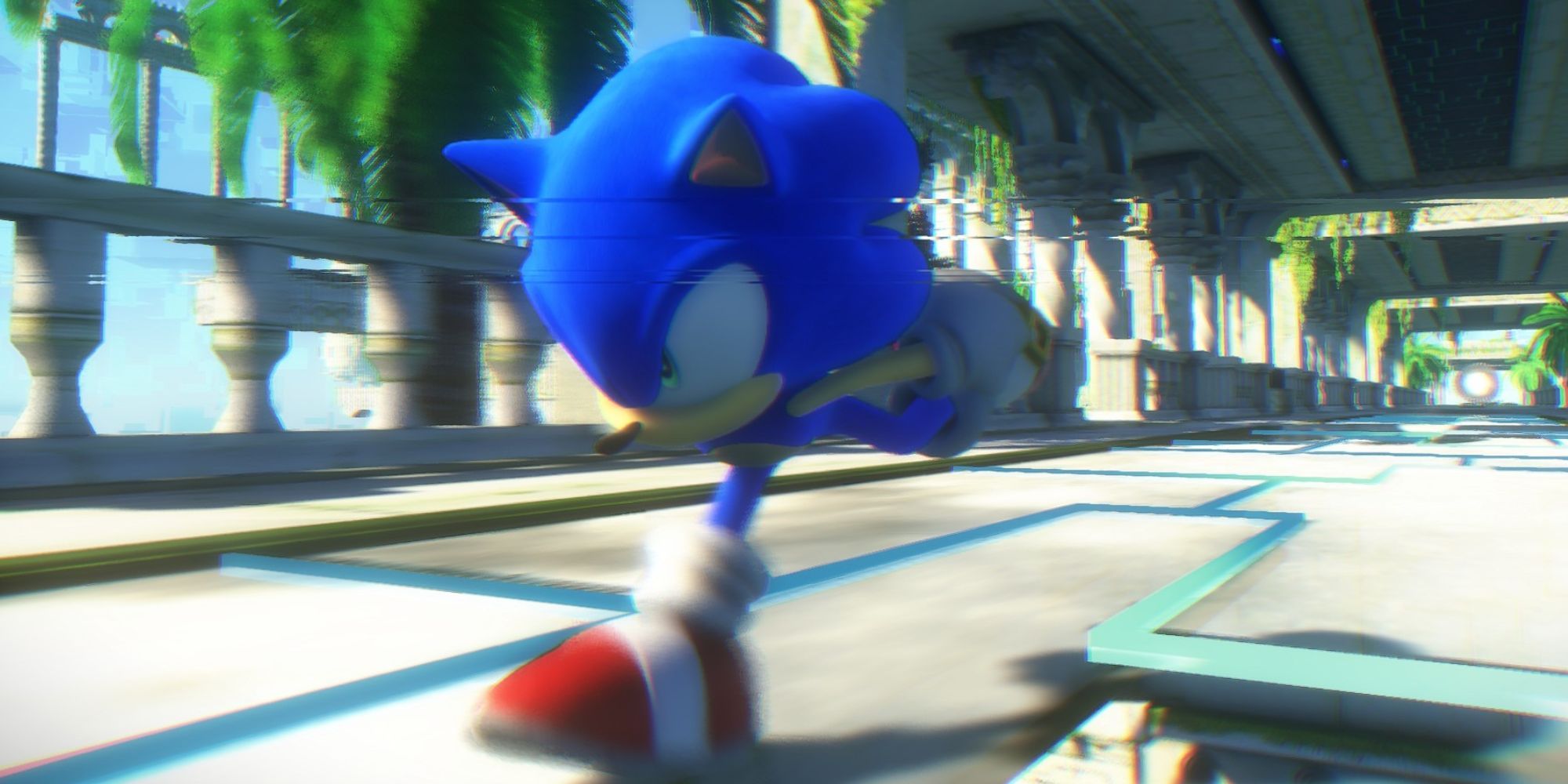 The mod is also still being tested as it's being developed, so don't be surprised if some areas aren't working as intended. For example, the creator warns that Cyber Space levels have been tweaked, but have seen the least amount of playtesting, so don't go in expecting a perfectly refined experience just yet.
Still, it's an incredibly strong start of a mod that many fans would have been waiting for since launch – perhaps even before that. As we covered back in June, months before Frontiers', fans were already complaining about the lack of momentum, evident in gameplay trailers. Some even wanted the game to be delayed so it could be added, something Sega was adamant it would not do.
In any case, we can probably expect Sonic to stay much the same in whatever game comes next. Sonic Team has recently stated that Frontiers will be the "template" going forward, and given how it reviewed surprisingly well, the studio probably won't want to make too many changes from this winning formula.
Source: Read Full Article