Square Enix Publishes Biographies For Final Fantasy 7 Remake's Yuffie And Sonon
Final Fantasy fans who want to learn more about Sonon, or brush up on their Yuffie knowledge, can now do so via their official biographies.
Last week's State of Play closed out with the blockbuster announcement that the Final Fantasy 7 Remake journey will be furthered this June. Well, technically it was two blockbuster announcements. The expected reveal that FF7 Remake will be getting the PS5 treatment, but also the first look at an all-new episode. It will be two chapters long and introduce a whole new generation of fans to Yuffie.
If you haven't played the original version of the game, then you might be unfamiliar with Yuffie. Square Enix has got you covered on that front and has added a short character biography for Yuffie. It explains that Yuffie is a ninja operative from Wutai. After losing a war against Shinra, Wutai's government has tasked Yuffie with infiltrating the enemy and stealing a powerful materia.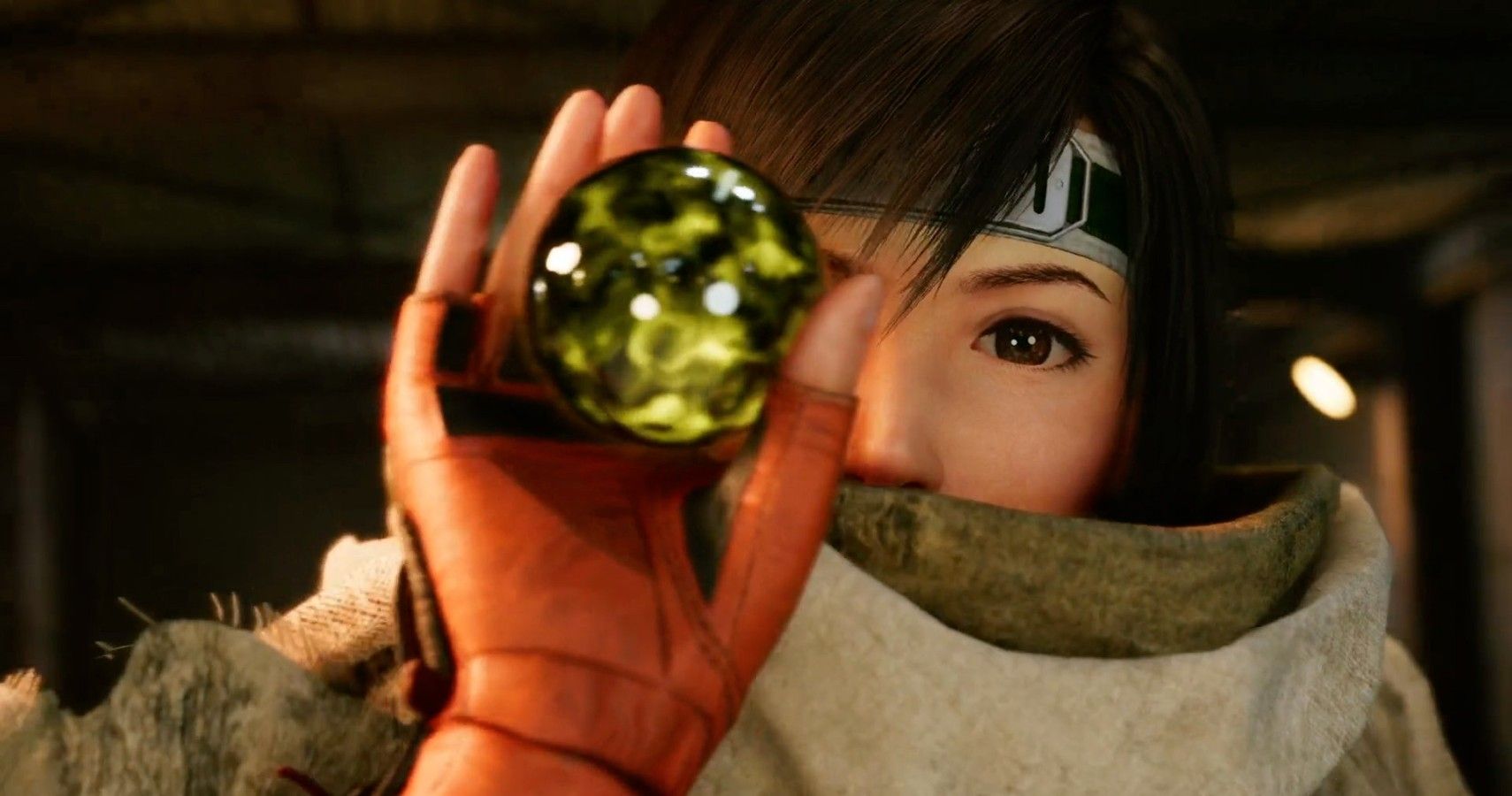 Square Enix has also revealed more about Sonon via his own biography. Unlike Yuffie, no one knows much about Sonon. FF7 Remake is only based on the original game. It isn't a better-looking carbon copy. Sonon wasn't a part of the original game, so his story will be told for the first time later this year. Also from Wutai, Sonon has been assigned to Yuffie to help her obtain the materia from Shinra. Check out TheGamer's deep dive on Sonon for more information on the new character.
It was also revealed this week FF7 Remake's DLC will be two chapters long. To give you an idea of roughly how long it will be, the main game is made up of 18 chapters. Since FF7 Remake's chapters vary in length, there'll likely be no way of knowing how long the next episode is exactly until we play it.
As for what everything is going to cost and who gets what for free, that's still a little up in the air. FF7 Remake Intergrade includes the PS5 version of the game complete with Yuffie DLC and it will cost $70. It has not yet been revealed how much the DLC will cost separately, but if you own the original game on PS4 you'll get the PS5 upgrade for free. Unless you've downloaded the PS4 version via PS Plus, that version does not include a PS5 upgrade.
Source: Read Full Article