Stray Mod Lets You Play As Marie The Aristocat
The cat game has fallen Stray-t into many players' hearts and minds. It shows how much impact a relatively brief gaming experience can have. Stray's catty gameplay, rich world building – with that jaw-dropping environmental detail – and intriguing story have made it one of the breakout stars of this year. But over on PC the mods fans have been building have been generating their own buzz.
Now, a new mod could inspire some adoration, especially in Japan. That's because modder Huckleberrypie has added Marie from the Disney film The Aristocats into Stray. Once installed, players will find they're playing as the cute, white-furred Marie instead of the usual ginger cat.
"Everybody wants to be a cat, and I thought I should port Marie from The Aristocats into this game as it reminded me of when my folks went to Tokyo Disneyland some years ago," the modder wrote. "Apparently she has quite the following in Japan due to their propensity for everything kawaii, to the point that special merchandise and even a spinoff manga was released there based on the character".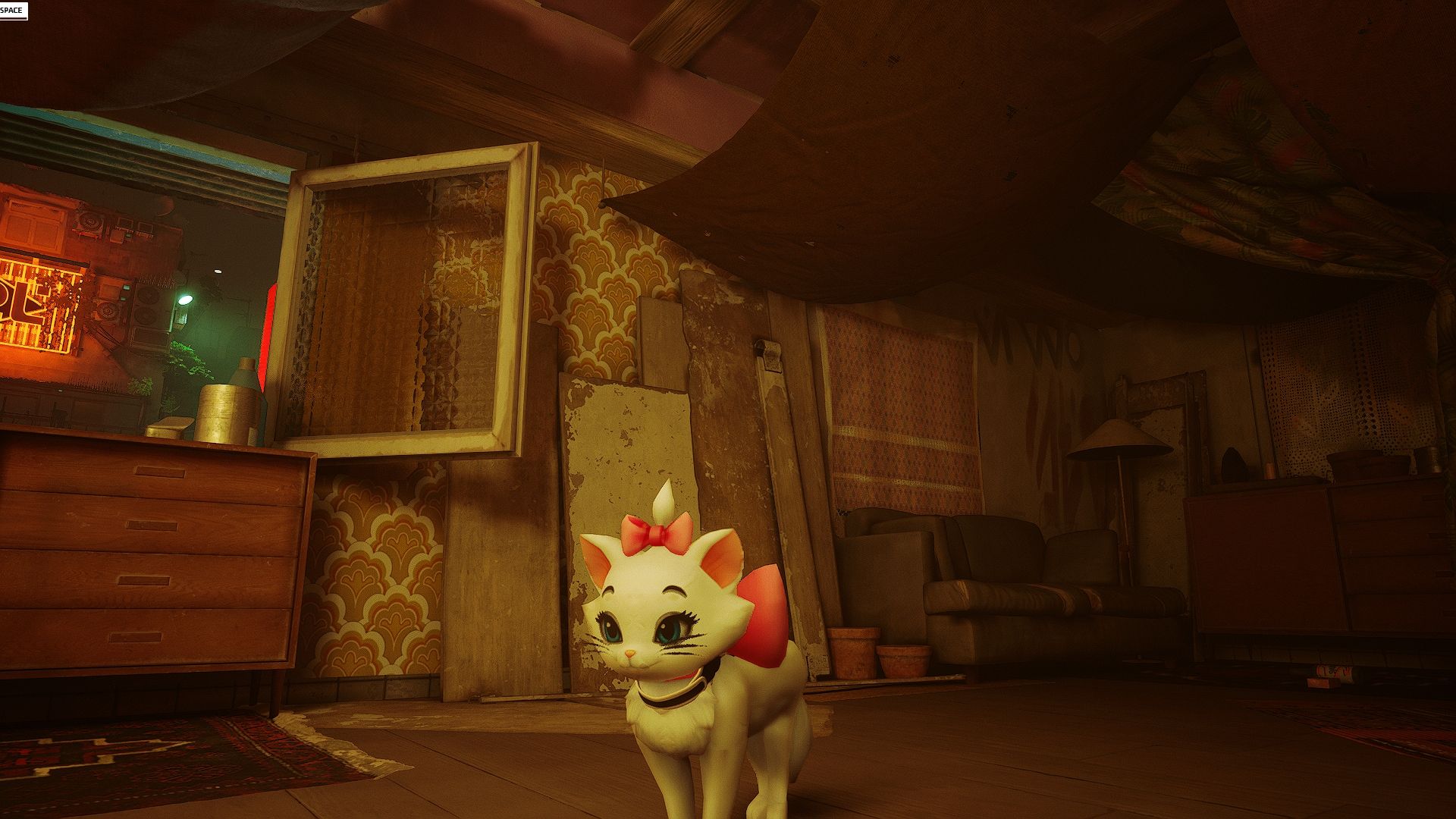 Walt Disney Japan has celebrated The Arisotcats character with Marie Day, while cats in general seem to have a special place in Japanese culture what with the proliferation of cat cafes and the enduring popularity of Hello Kitty. Marie inspires a fondness that the rest of the 1970 Disney film might not however.
The Aristocats represents old school Disney, and is one of the films that fall under the warnings that have been applied to various older movies from the House of Mouse. When played on Disney Plus, a warning will flash up that says: "This programme includes negative depictions and/or mistreatment of people or cultures. These steretypes were wrong then and are wrong now".
The Aristocats specifically includes harmful stereotypes of East Asian people, as it depicts a cat playing a piano with chopsticks for some reason, and is a racist caricature voiced by a Caucasian person. So be warned if you fancied rewatching it or parking the kids in front of it.
Those interested in downloading the mod, which includes guidelines, as well as a content disclaimer for parents, should head on over to Nexus Mods here.
Source: Read Full Article